Agent Elvis 🔫 🙈 animation on Netflix is worth a watch 📺 🖥 more Cannabis chat. 🪴 🚬 😃
I've mentioned before how much of a Elvis Presley fan I am. I will watch his films over and over, I've watched the latest Elvis Movie with Austin Butler 13 times, I'll be watching it alot more. There is now a Netflix cartoon Agent Elvis that Priscilla Presley helped make. I've been wanting to watch it for a while just couldn't fit it around hubbys TV. A few days ago there was nothing on so I told him to put it on for me.
We both sat and watched the first episode, we both laughed out loud quite afew times, hubby says it's OK, we are now on to episode 4, something for me and hubby to follow. Its not for children ss there's loads of swearing and quite a few rude parts which are hilarious. Elvis used to have a Chimpanzee called Scatter, he is on this show to. There are still quite a few Elvis songs in between Elvis doing his detective work and murdering drug dealers. There are 10 episodes at the moment. I'm not sure I like Matthew McConauhglys doing the voice of Elvis, think they could have got someone better. I'm still enjoying it, I enjoy anything about Elvis.
I am glad to see that Elvis is loved as much if not more, he was worried he was going to be forgotten, I certainly will never forget him.
Anyway
I wrote a post yesterday which included me talking about Cannabis. I got a lovely reply that has helped me do some research. I really want to try and make some cakes but not sure how I'm supposed to get the plant or the right ingredients. I would like to reduce my medication as I take quite a few which won't be doing me any good.
I take:
Lyrica
Duloxetine
Lanzaprazole
Vitamin D as I'm deficient
Iron tablets as I'm deficient
Montelukast
Clonodine
Amitriptyline
Pain patches
Asthma inhaler
Plus Naproxen
I have stopped the Naproxen as its damaged my stomach lining. I've tried CBD oil that you put under your tongue, this didn't work either. If anyone could give me advice about the plant itself, how to get it, grow it and not get caught using it. I have a few posts on @canna-curate70 to check out which I will do later tonight. Any help or advice would be greatly recieved.
Thank you for visiting. 💟💟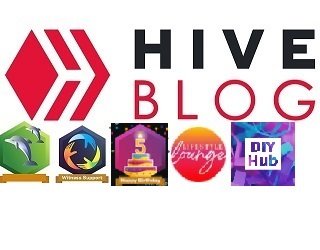 ---
---