Micas for Soap Making
We are getting our Soap Company prepared for launch and recently bought a bunch of Colors to use in the Soap making process, these are Micas.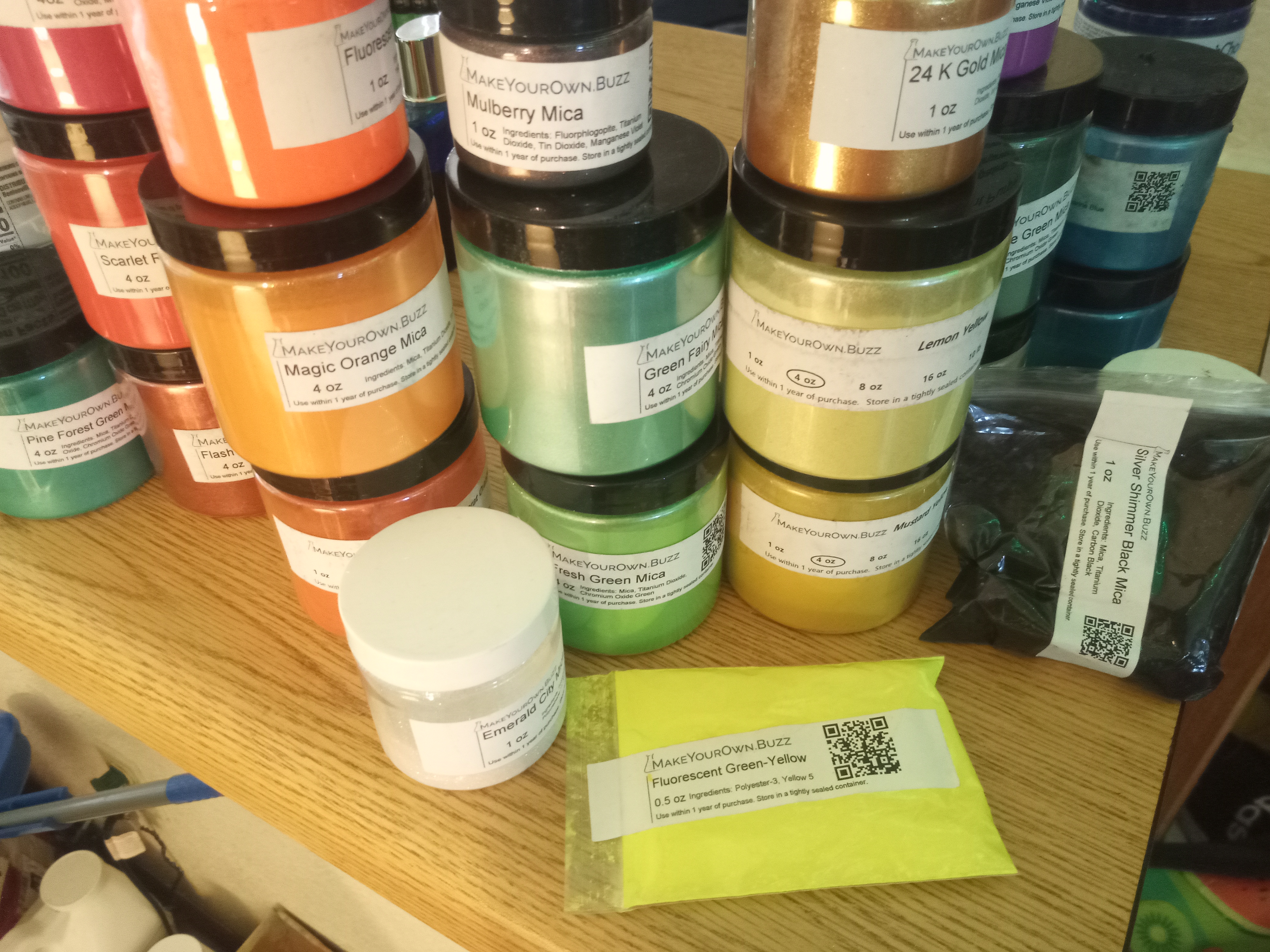 We are able to mix these to make more Colors, so this is only a base number of Colors and we can make several more from these. But we will have a wide range of Colors, and will soon be posting pics of all our old and new Soaps.
---
---