Trees, flowers and weed in evening sunlight
What can I do if I just walk aimlessly before sunset and I only have a cell phone? I enjoy the golden sunshine, the cooler air, the many beauties ... Even though I didn't leave town, I just went to an unbuilt grassy-wet place where some people used to walk and play with dogs.
The road there leads through a zone of family houses, where there are carefully cultivated small gardens in the foreground of tiny houses, and an empty plot of plum trees and platan.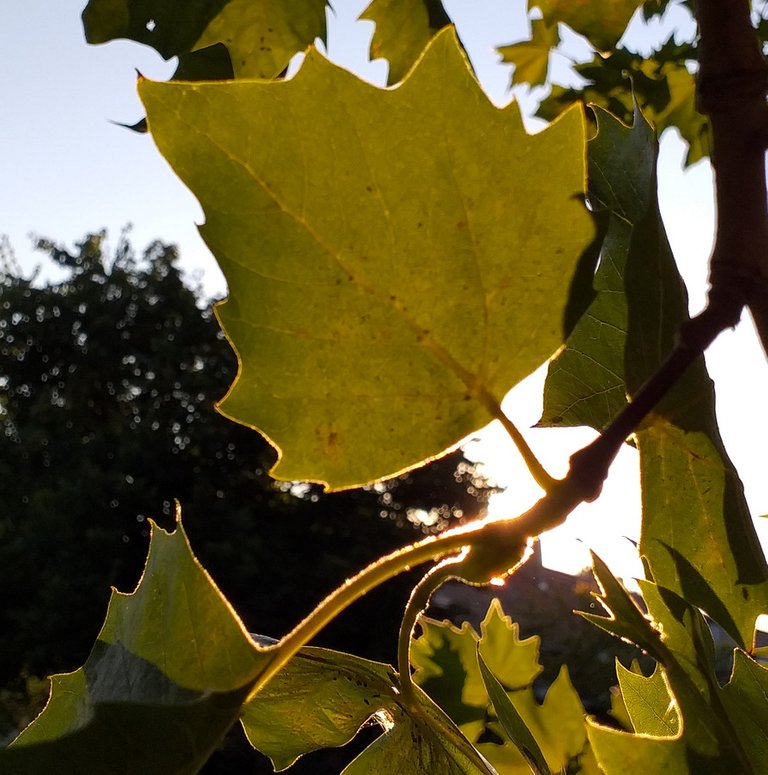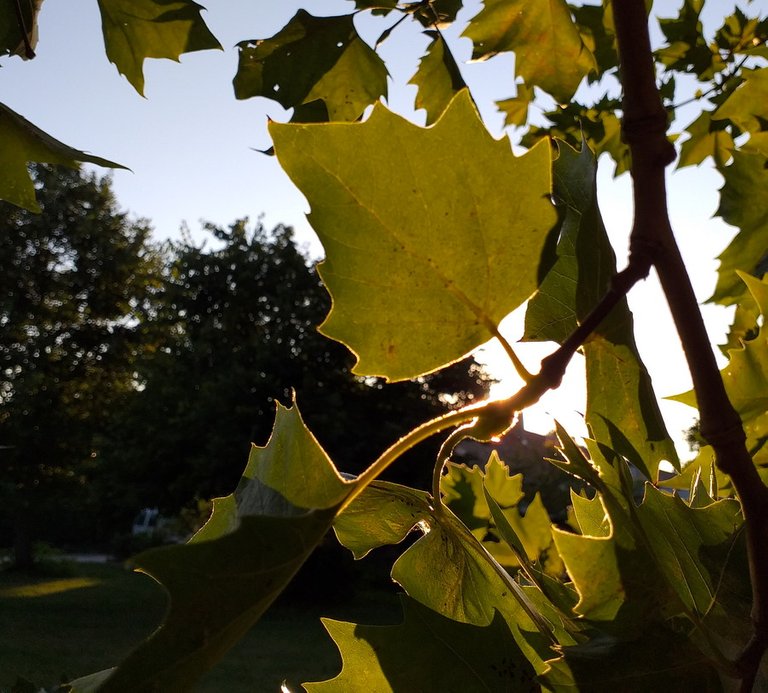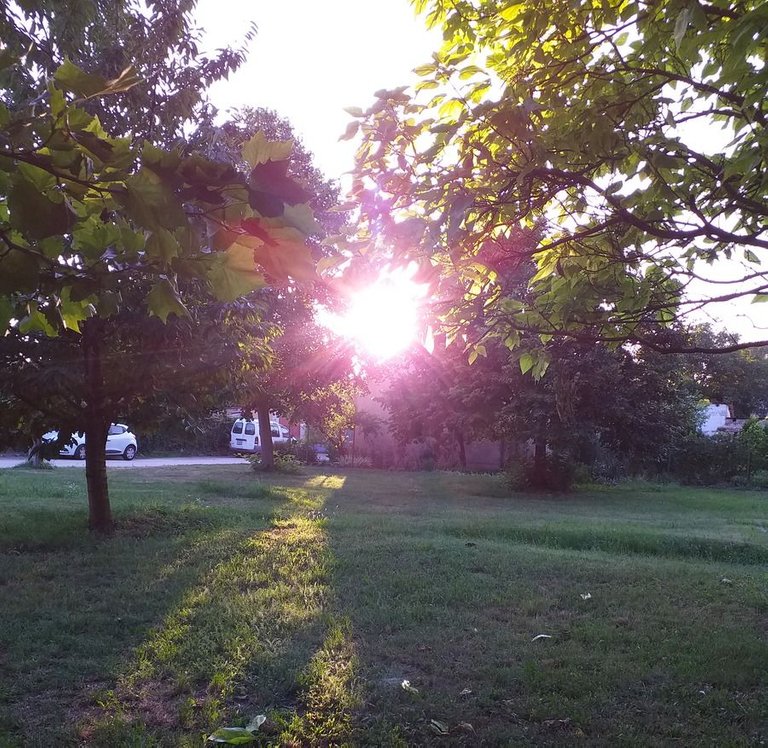 Plums are unripe yet.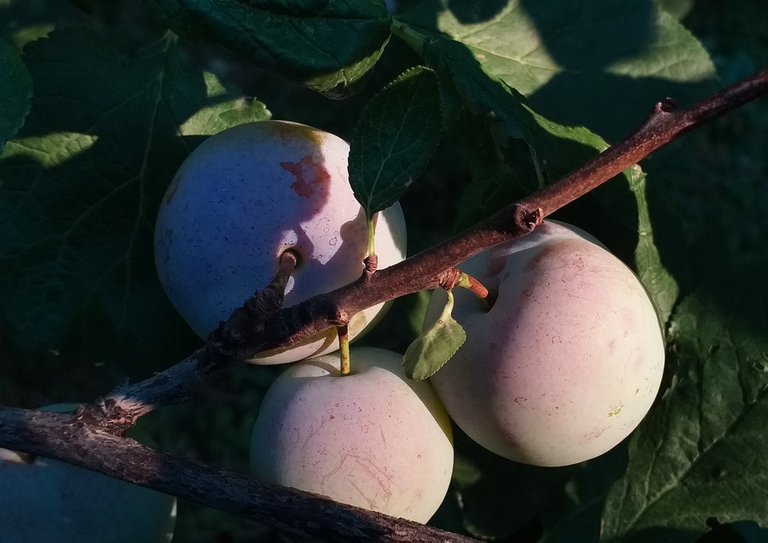 I found a ginkgo tree with yellow edged leaves.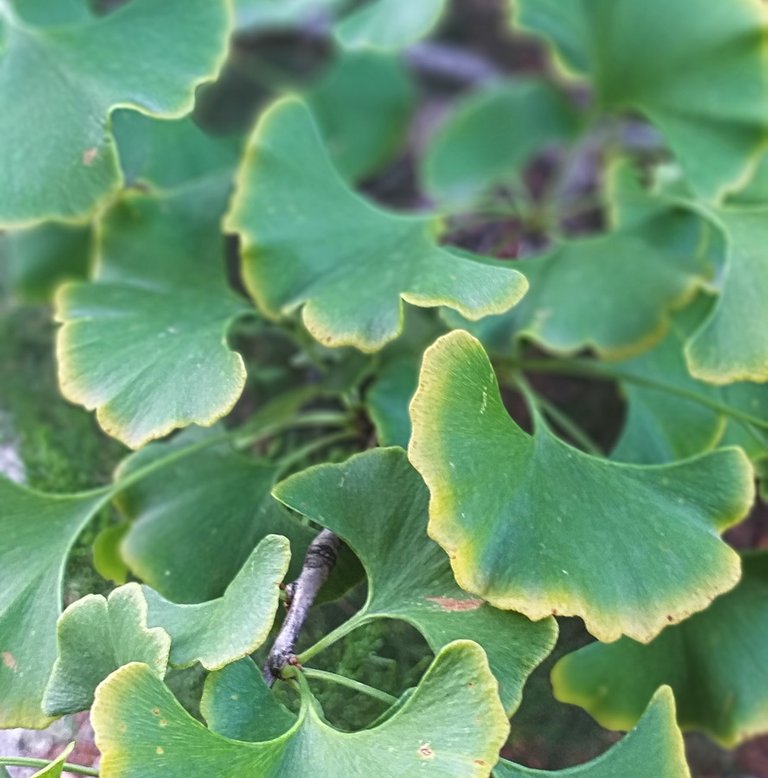 Syrian mallow is one of my favourites.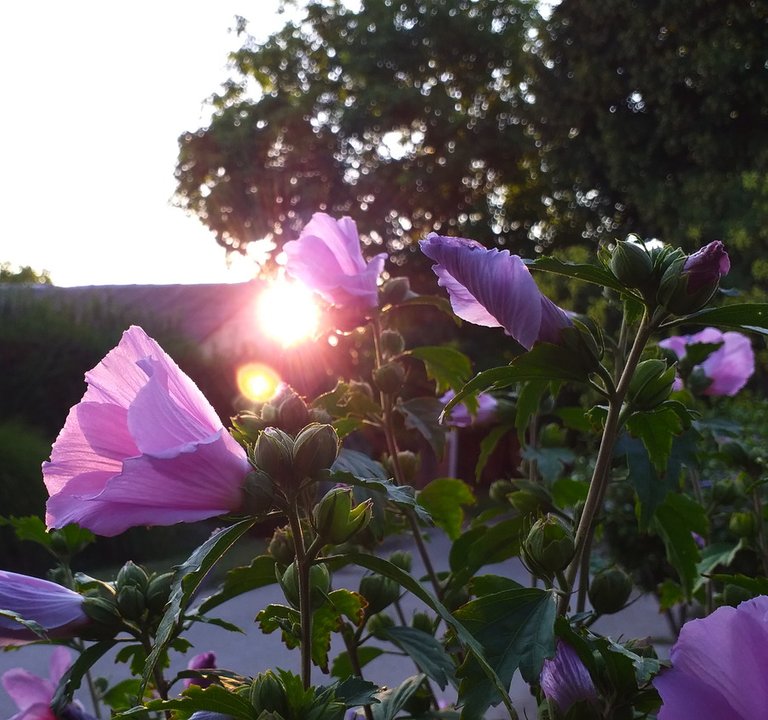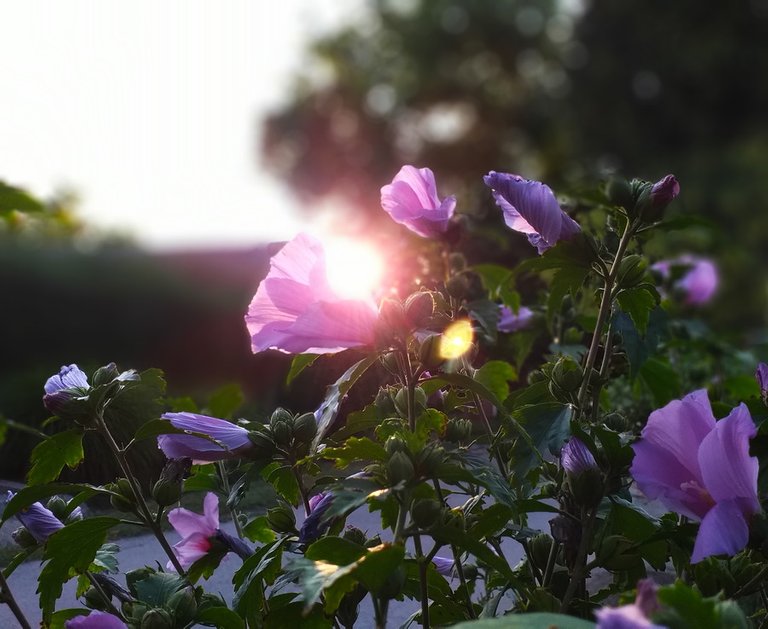 Arriving at the meadow, a completely different sight greets one. The well-groomed flowers are replaced by grasses, thistles and proliferating weeds. Of course, much of the area has already been cut down, with large bales of dry hay. Due to the moisture, the flowers reappeared and the plants at the edge of the area grow to human height. It could even be a nasty sight, but now it's beautiful in this golden sunlight.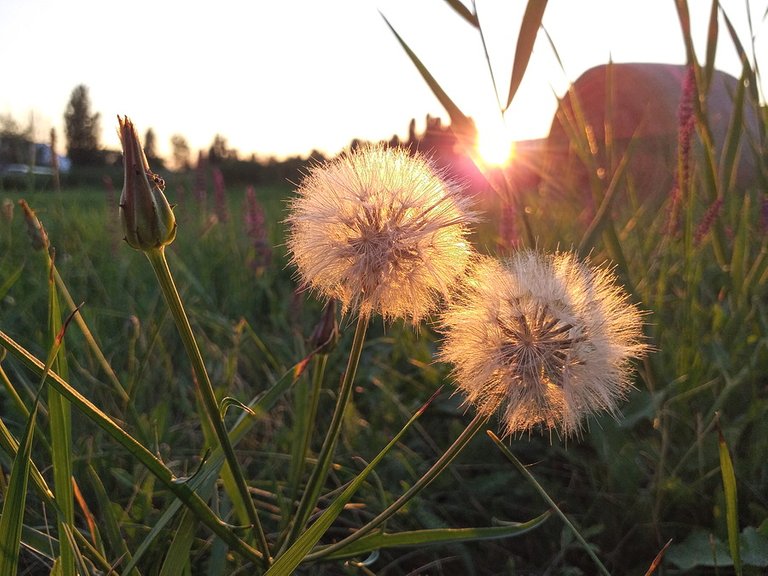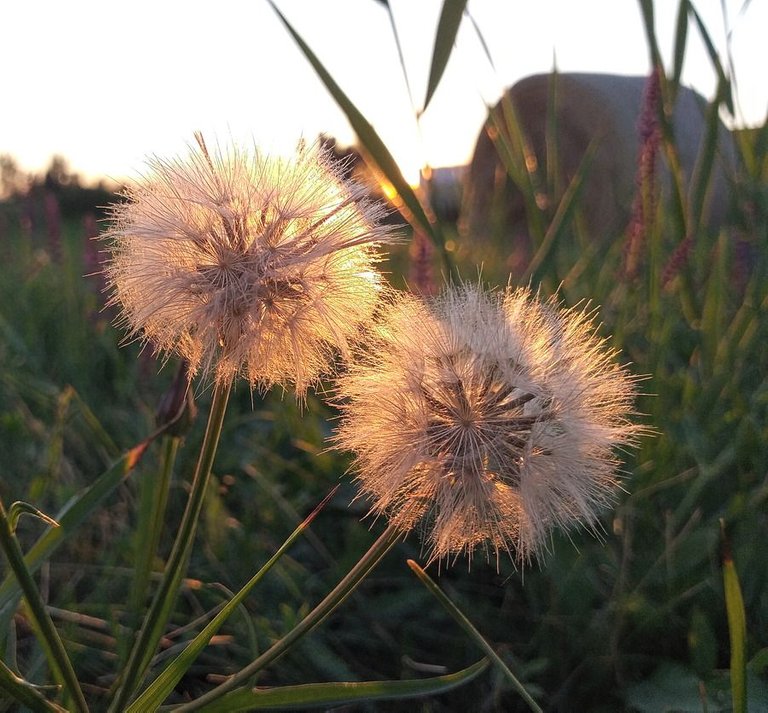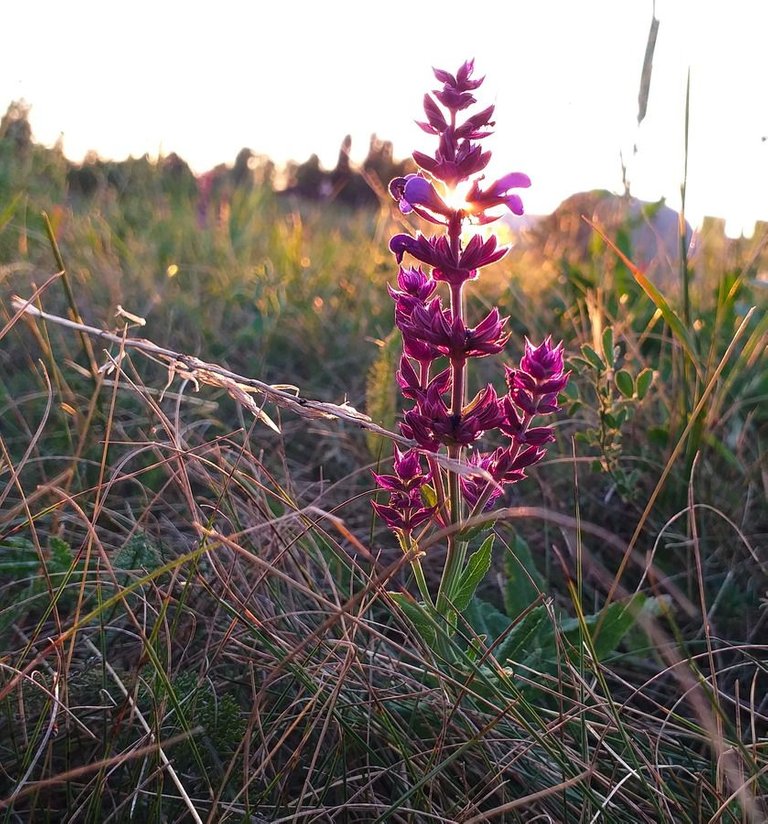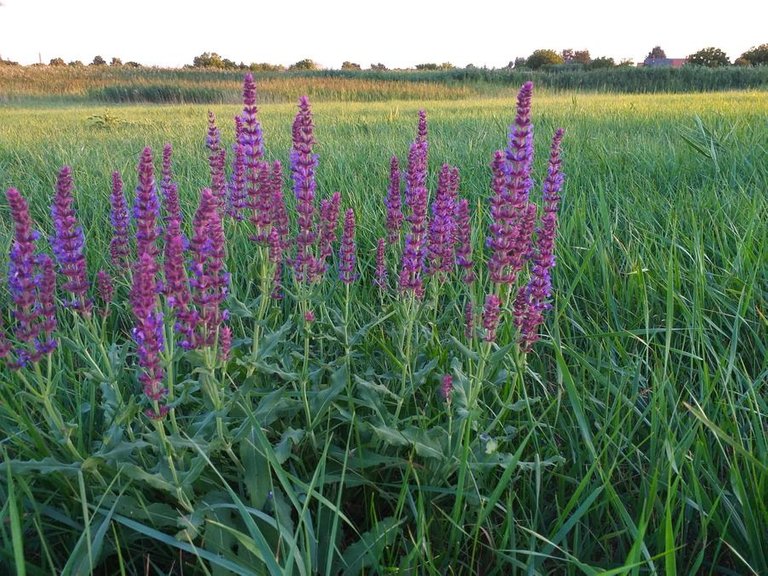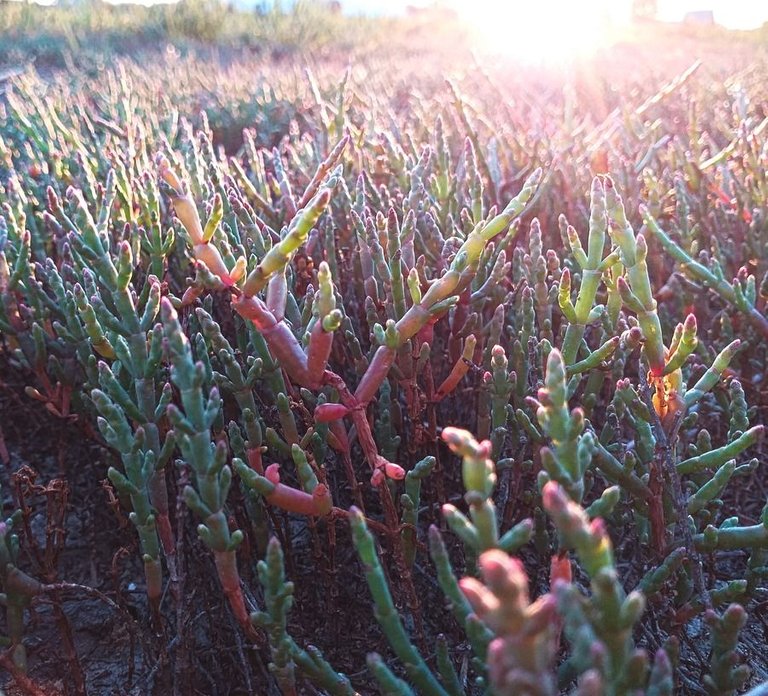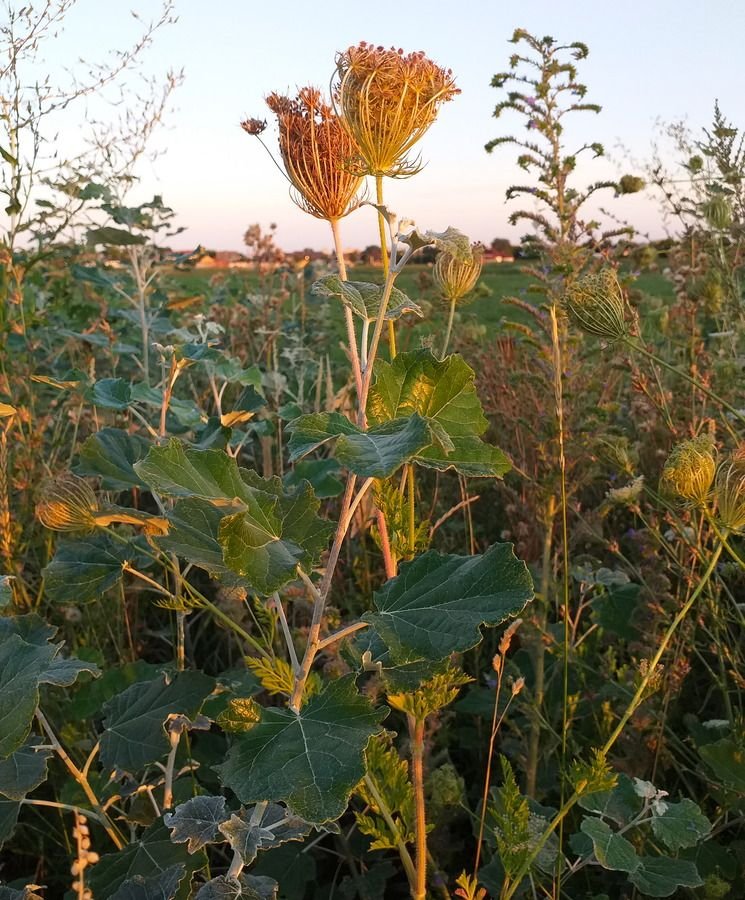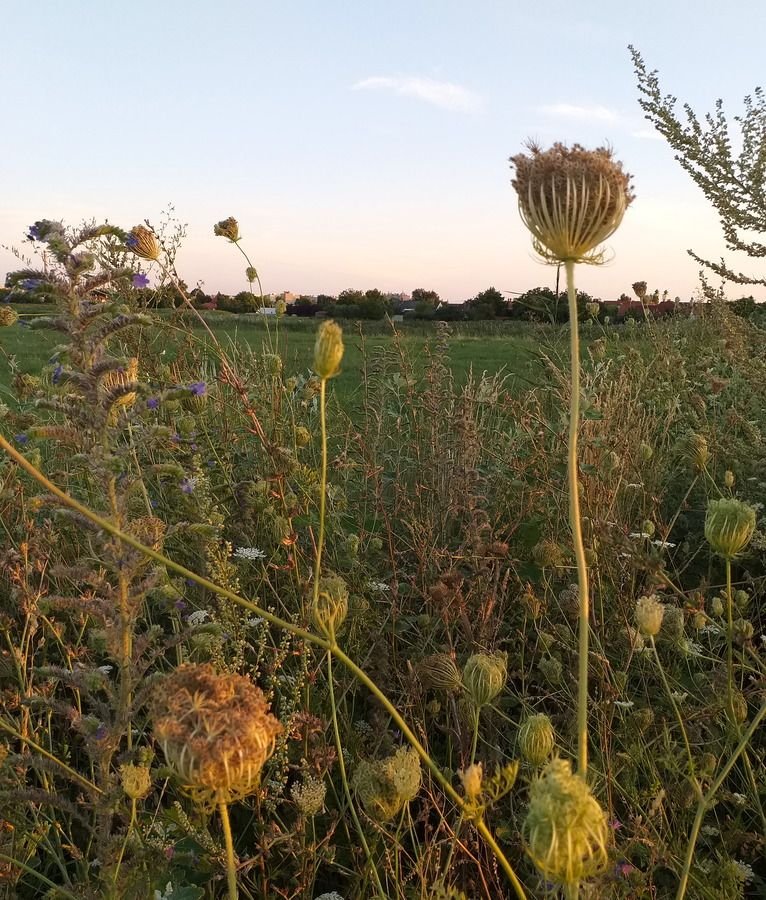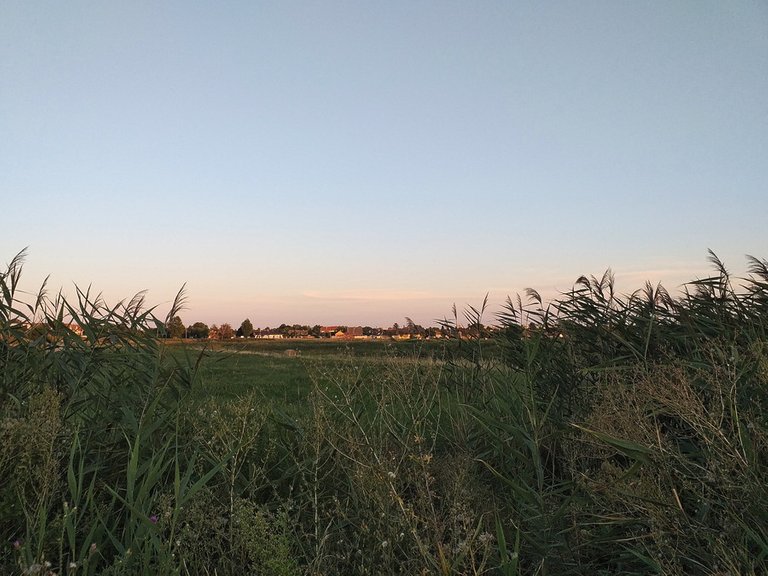 ---
"The source of love is love itself." (Grigori Grabovoi)
With lots of love from Kalemandra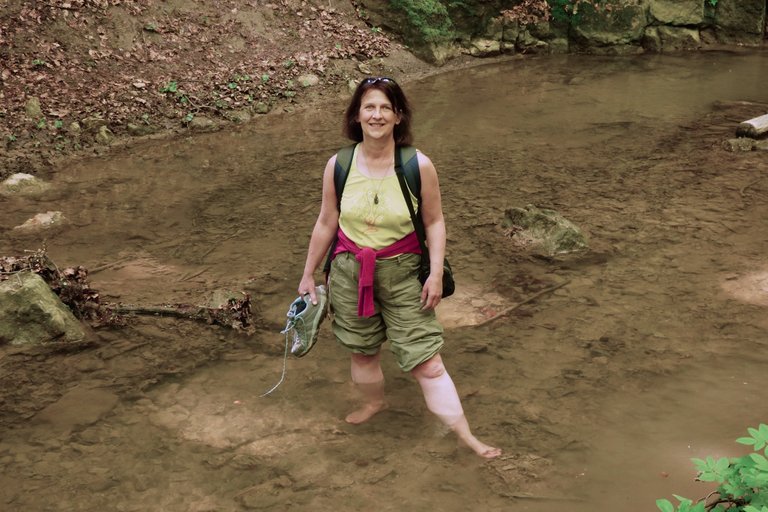 ---
---