Sesame-Ganja Seed Podi 👨‍🍳 Don't Throw Away Your Ganja Seeds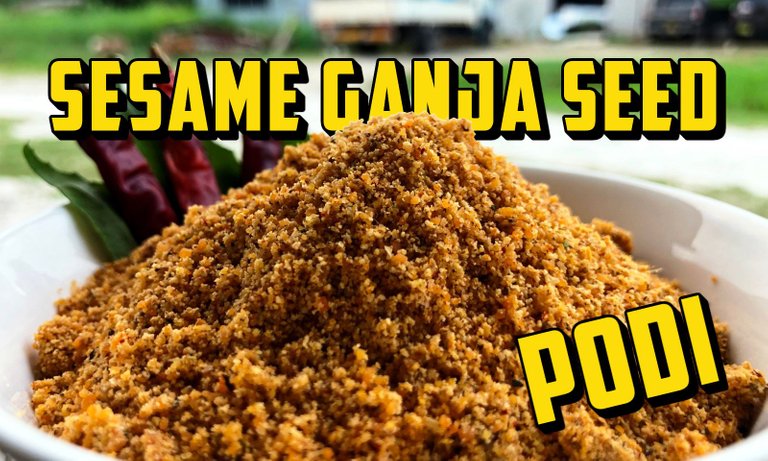 Greetings Hivers, I'm back with another delicious podi guaranteed to jazz up any dish. This podi is mostly sesame with a bit of ganja seeds and stems.
     I've previously shared my poondu podi, flaxseed podi, and peanut tamarind podi recipes, but none of the previous podis made use of sesame seeds, and especially ganja seeds.I never throw away my ganja seeds and stems, as they are nutritious and can be used to make tea, paté, and most of all, podi.
     There are no rules with podi; it's delicious with vadas, dosas, idlis, sandwiches, rice, salads, and so much more. My family loves many different kinds of podi, and my daughters really enjoy as a breakfast food, pairing it with steamed brown rice.

🥜 Sesame & Ganja Seed Podi Ingredients 🌶️
sesame seeds | ¾ cup
masoor dal | ½ cup
brown lentils | 5x
ganja seeds | 1x tbsp
ganja stems | 6 or 7 big ones
dried red chilies | 6x pieces
curry leaves | 1x sprig
hing (asafoetida) | ⅛ tsp
salt | ½ tsp (adjust to your liking)
🔥 Podi Preparation 👨‍🍳
STEP 1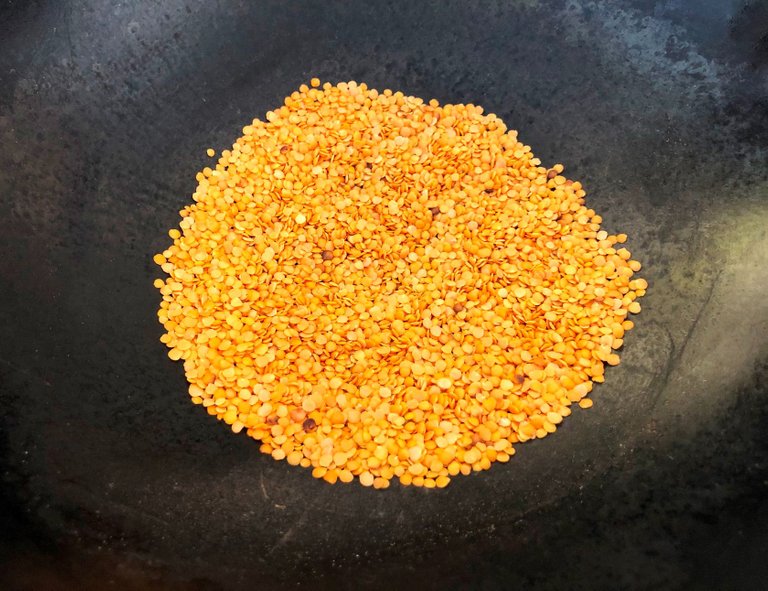 Dry-roast the masoor dal on a low flame in a wok or suitable pan. When the dal is a bit browned, remove from the wok and set aside to cool.
STEP 2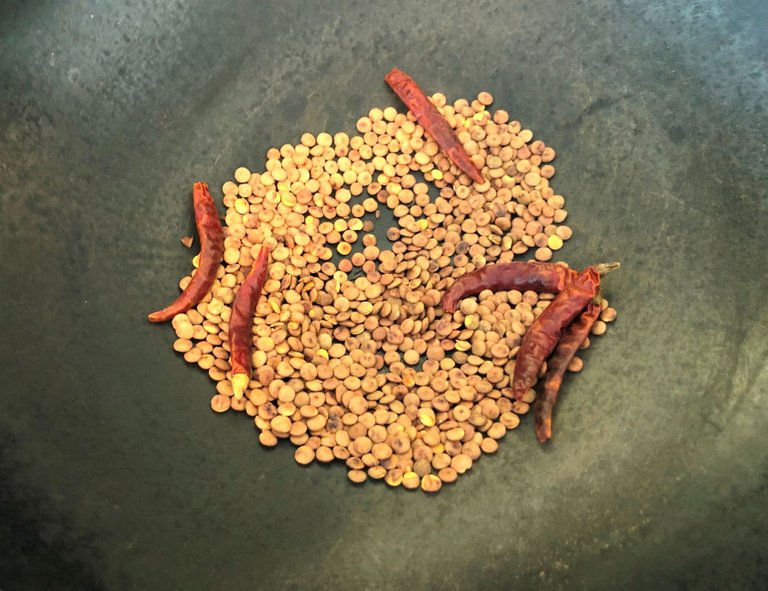 Now add the brown lentils and dried chilies, and roast until the lentils are browned and the chilies are fragrant.
STEP 3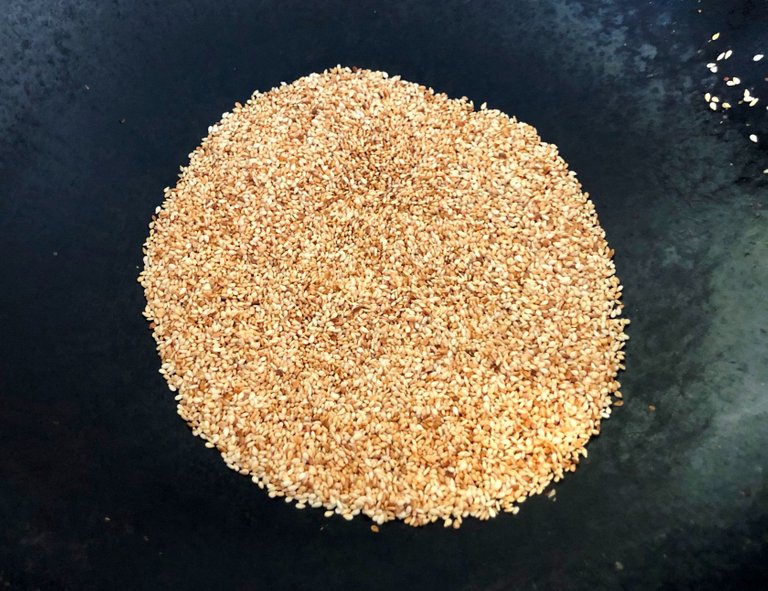 Add the sesame seeds and dry-roast on a low flame until the seeds begin to pop and smell good. Remove the seeds and place in a bowl to cool along with the other ingredients you've already roasted.
STEP 4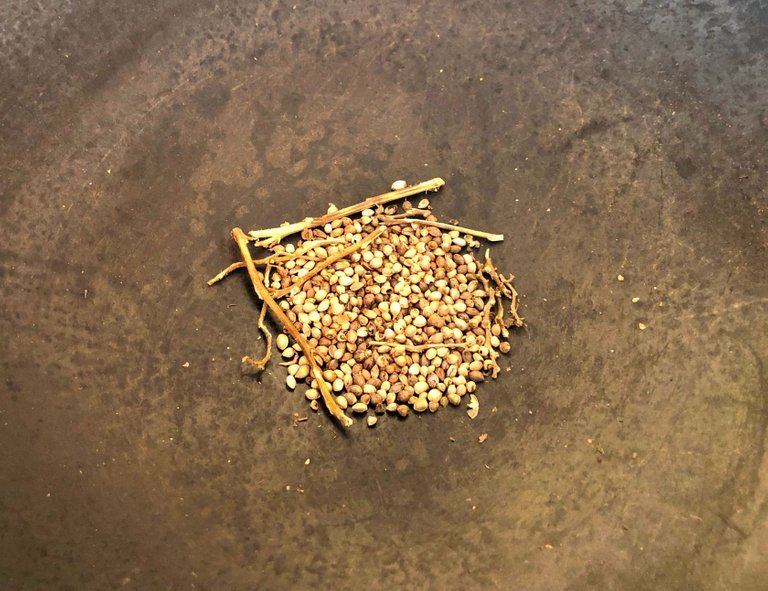 Add the ganja seeds and stems, and continue to roast on a low flame while stirring to prevent any burning. When the ganja sees are browned, transfer them to a bowl with the other roasted ingredients.
STEP 5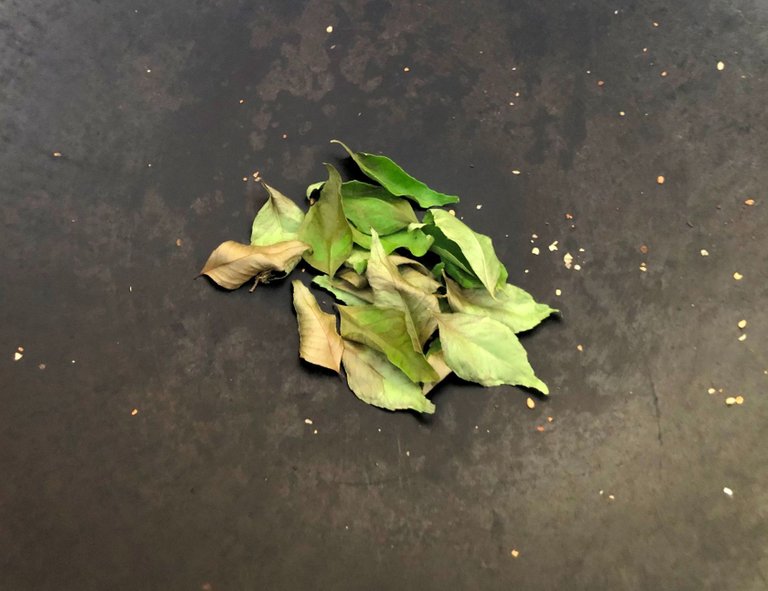 Lastly, add the curry leaves, turn off the stove, and use the residual heat to toast the leaves until they are dry and fragrant.
STEP 6
     When all the roasted ingredients have cooled, add the salt and hing and transfer to a spice grinder. Grind in small batches until you have a coarse powder. Be careful not to overgrind and make sesame butter on the walls of your grinder.
     Transfer to an airtight container and try not to consume this heavenly spicy powder in one day.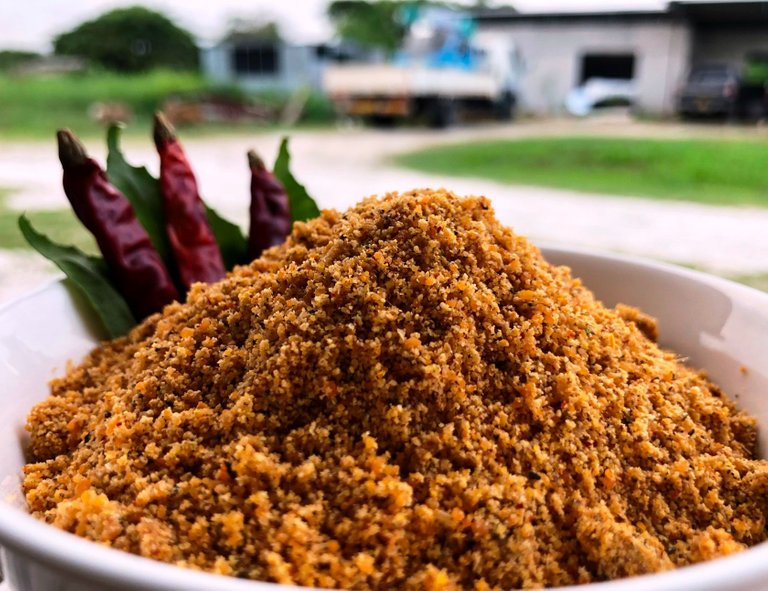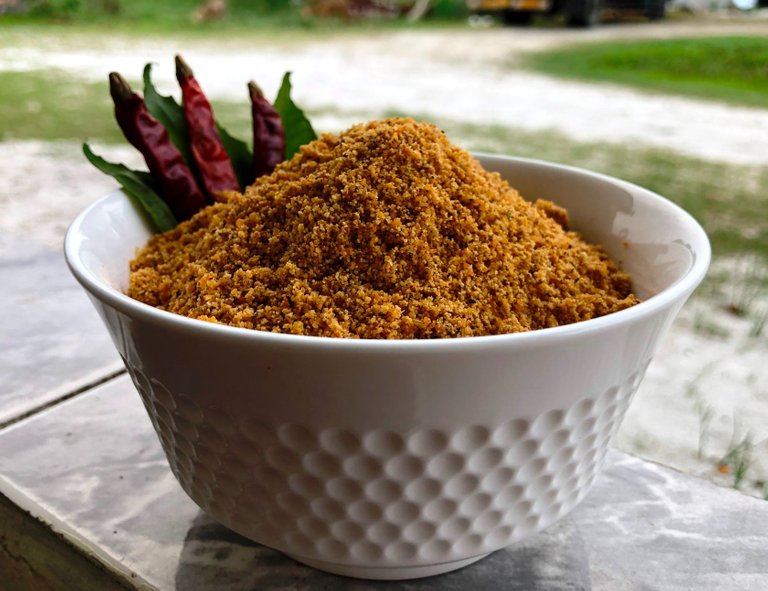 I hope you enjoyed this recipe. Ganja seeds are something many of us overlook as a food source, but they are full of Omega-6 and Omega-3 fatty acids, so save your seeds until you get enough to use in a recipe of your choice.
---

🙏 THANKS FOR READING 🙏
If you enjoyed this post, please upvote and reblog.
CLICK HERE TO JOIN HIVE AND START EARNING CRYPTO LIKE US

---
Posted on NaturalMedicine.io
---
---