Album of the day "In Concert The Best of Jimmy Cliff" by Jimmy Cliff. "The Harder They Come, The harder they fall, one and all"
Today for this new chapter of the "Album of the Day" series I bring the album of another one of my favorite Jamaican musicians.
The album "In Concert The Best of Jimmy Cliff" by Jimmy Cliff!
---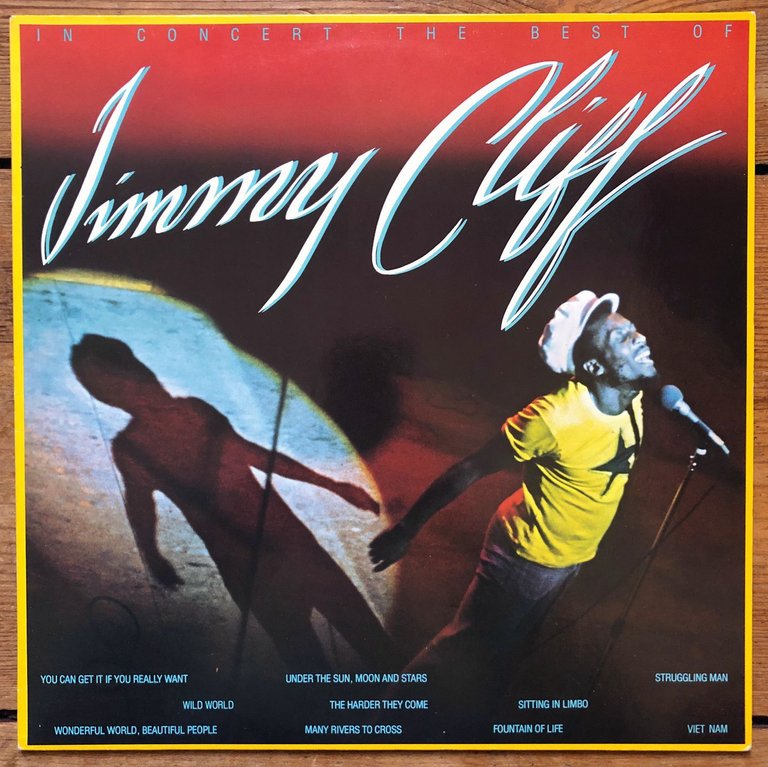 Jimmy Cliff was born in the 1940s and started writing songs since the school. He was part of the new Jamaican musical wave of the 1960s and 1970s. In 1972 he starring and sings some of the main themes of the movie "The Harder They Come".
"You Can Get It If You Really Want", "Many Rivers to Cross" and "The Harder They Come" ended up becoming hits and, together with the movie, launched him to worldwide fame.
---
Today "The Harder They Come" is still one of the most famous Jamaican films in the history of Jamaican cinema and at the time was an important pillar for Reggae music to be known worldwide.
---
And now let's talk a little about the album that was recorded live in concerts given in the cities of Massachusetts and New York and released in 1976. Being a live album, it has that magic of spontaneity in the music that is sometimes missing in studio recorded albums. Not only is the musical selection of the album incredibly good, highlighting, apart from the three hits mentioned above that are also part of this album, the version of the song "Wild World" by Cat Stevens; also Jimmy Cliff gives a first class performance giving it all while singing. The passion and delivery that you can hear in his voice throughout the album is something worth listening to.
The version I have of this record is a European version of which I don't know the year of release. It is the only record I have from the Reprise Records label created by singer Frank Sinatra in 1960. I really like the logo they have.
---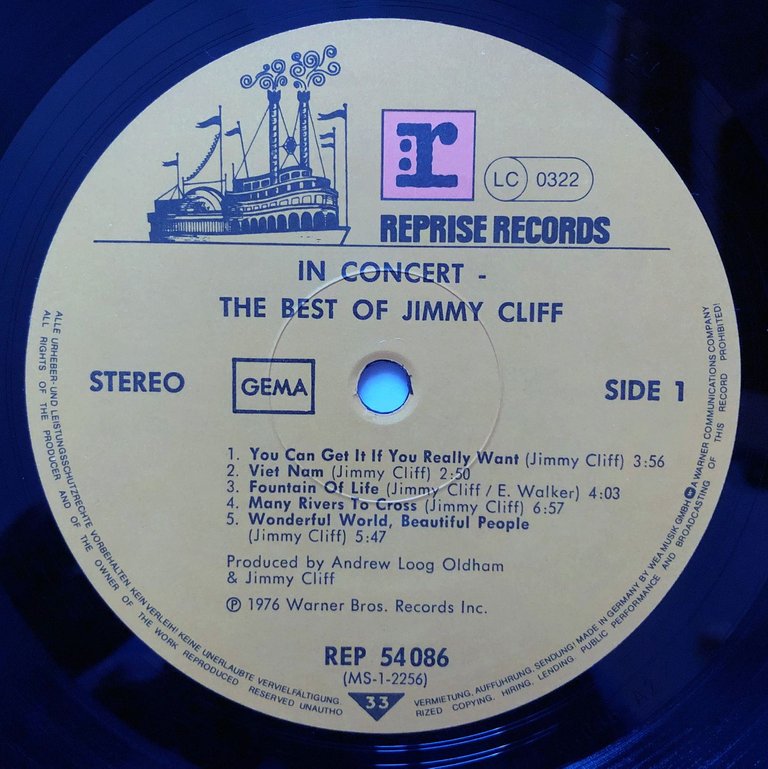 And well, the truth is that there is not much more to say only that if you like Reggae and you don't know Jimmy Cliff or you know him but you have never heard this album where he plays live several of his best songs, here I leave the album in a Youtube video for you to listen to it.
I hope you enjoy it!
---
---
---