Medical Use of Cannabis - Original Content
Hello ReggaeJahm Community, months ago, I can say at least about 8- 9 months ago I commented that in Colombia marijuana derived products were being sold for medicinal purposes. It's not until now that I have captured some images to share, after my downtime on the platform, but I had that pending,
It definitely has many uses, and in this post I will talk about a few of them, but we know that it is used beyond recreational purposes, in cancer patients, for example, sometimes it is recommended in pain therapy, as it allows the pain to decrease and in addition to that is the feeling of tranquility that it generates, but, let's see what other uses are given here to marijuana, and very specifically, to the oil of this.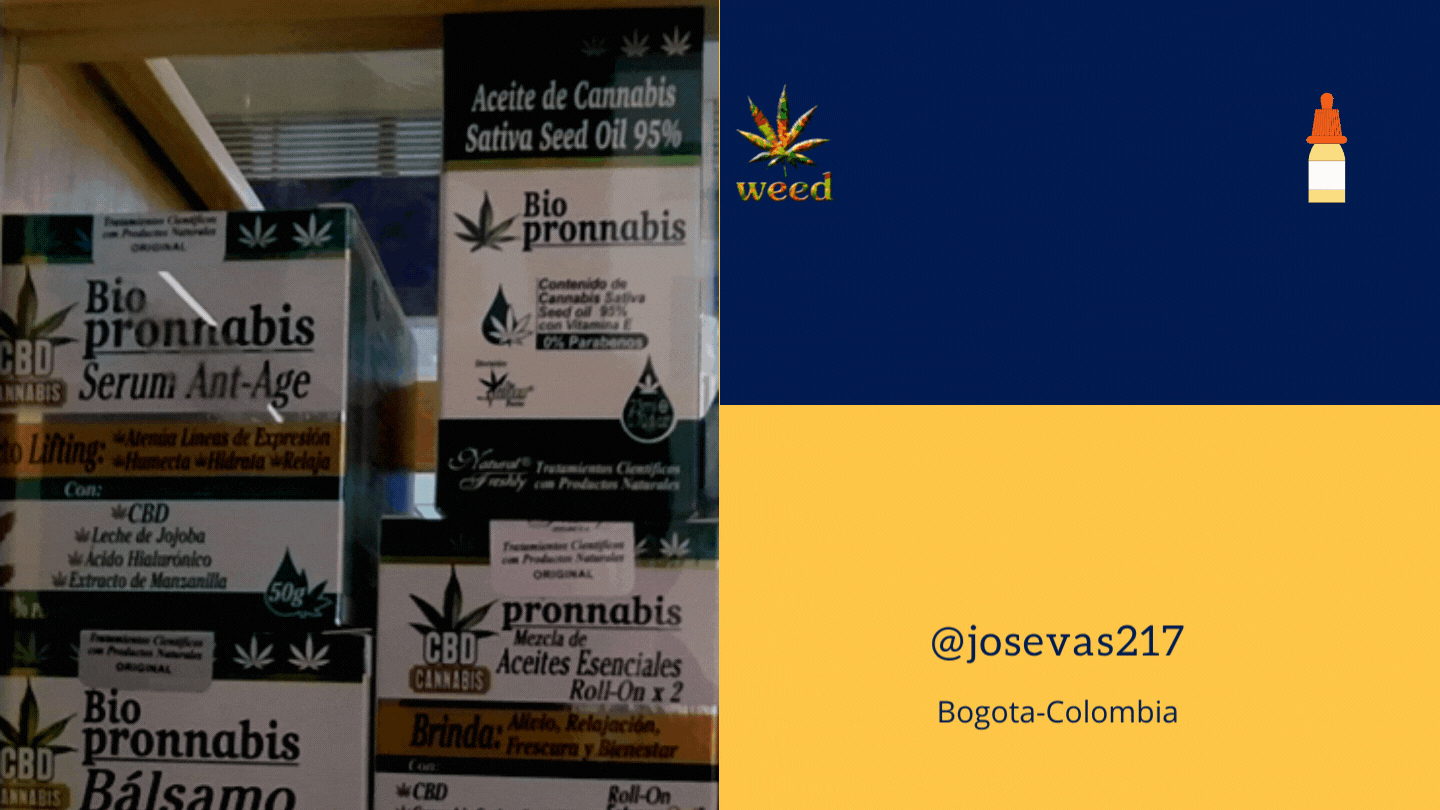 Edited in Canva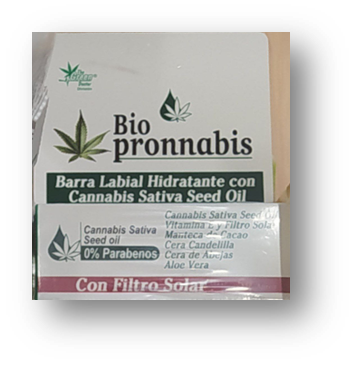 Image f my autorship
Moisturizing lipstick with Cannabis Sativa seed Oil.
It also contains cocoa butter, sunscreen, beeswax, aloe vera.
Well, it's a lipstick, you can imagine how it's used, and it's also used a lot in Bogotá since the cold it's constantly tends to dry out the lips a lot, I even remember that when I arrived, about 4 years ago, I stayed at least 15 Days with chapped and cold-burned lips, of course, then you get used to it, but it's normal here.
These products are for free sale, in fact, the photos were taken in a health food store in a shopping center.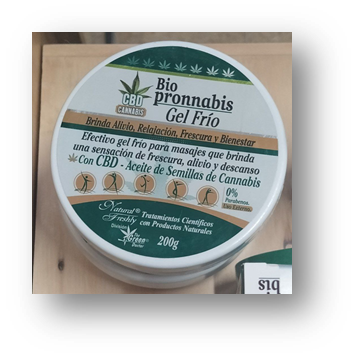 Image f my autorship
Cold Gel
It is a gel that can be used for massages, so in general terms what is provided with it is relief, relaxation, freshness and well-being, according to what is offered on the packaging.
The essence of all these products is that they use Cannabis seed oil, and it is this that they add in the products to generate the effect they want to those who use them.
And there is much more, there really is a large line of products from this company and they distribute in almost all Colombia, it is a national company.
The Colombian Ministry of Health has a series of decrees detailing how you can obtain permits for the manufacture of these products, as well as guidelines for distribution and other bureaucratic aspects. Here is the link, of course, it is in Spanish as it is the official language of this country.
Images of my authorship, captured with my Redmi Note 8 phone.

---
Posted via ReggaeJahm | Reggae Culture Rewarded
---
---