The Big Mack #2: Smoke Report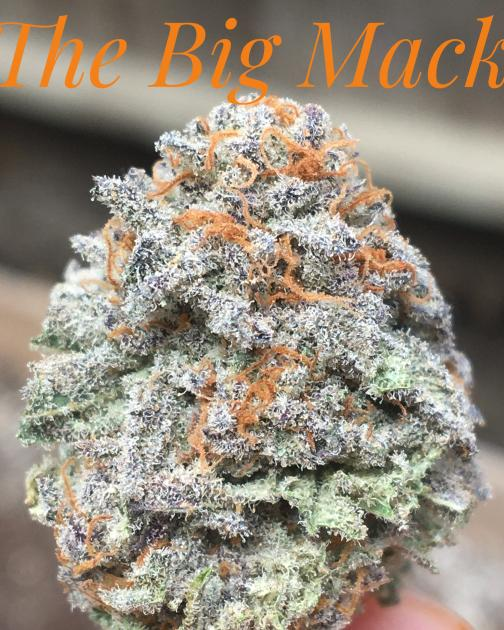 What's up Weed Nerds! Long time no see. Trying to back in the groove of things after my min vacation over the weekend. It was a nice trip up to the mountains, at Yosemite. What was even nicer, was coming home to my dried buds! The whole time up in the mountains, I was worried that my buds where drying to fast. This is because of the new way I am trying. Due to limited space, I went ahead and got a hanging rack. I then wet trimmed my buds, but not all the way, and set them in my old small then, and had the proper ventilation in place. But since I was gone, I was not there to control the humidity, and sure as hell was not going to in trust that with the person I left in charge of watering my plants.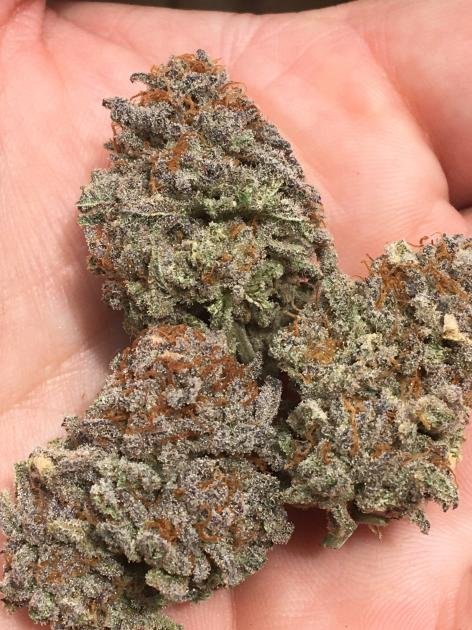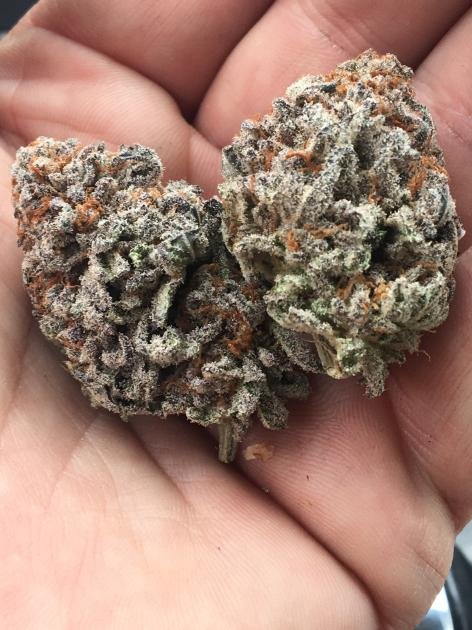 ---
Luckily I live in an area where its cool all the time! These buds turned out great. In fact this is some of the best I ever have grown. I would say the best, but this is the #2 pheno, and the #3 pheno blows this one away. Post coming soon. Right now I just want to focus on this pheno for @skylinebuds Nug Porn Contest. Make sure to check it out.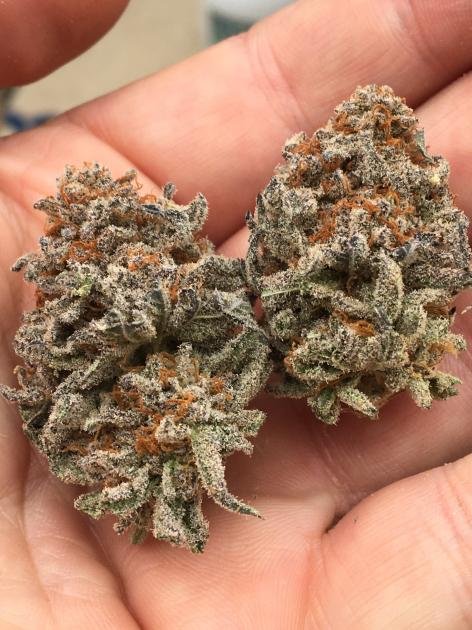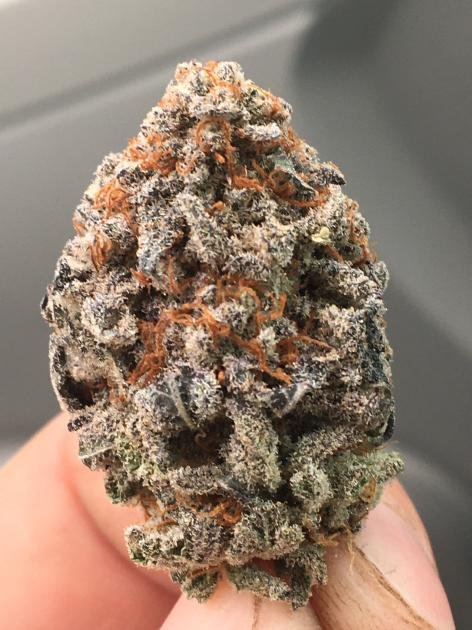 ---
So even after curing for a week, this Big Mack is bomb! I am sure once it has a 3-4 week cure, the flavor will be more profound. But it is highly enjoyable as is. Could be the fact that I love the buzz of freshly dried cannabis. Especially since it took so long to finally smoke some! If things did not go wrong for me, I would of been making this post 2 months ago.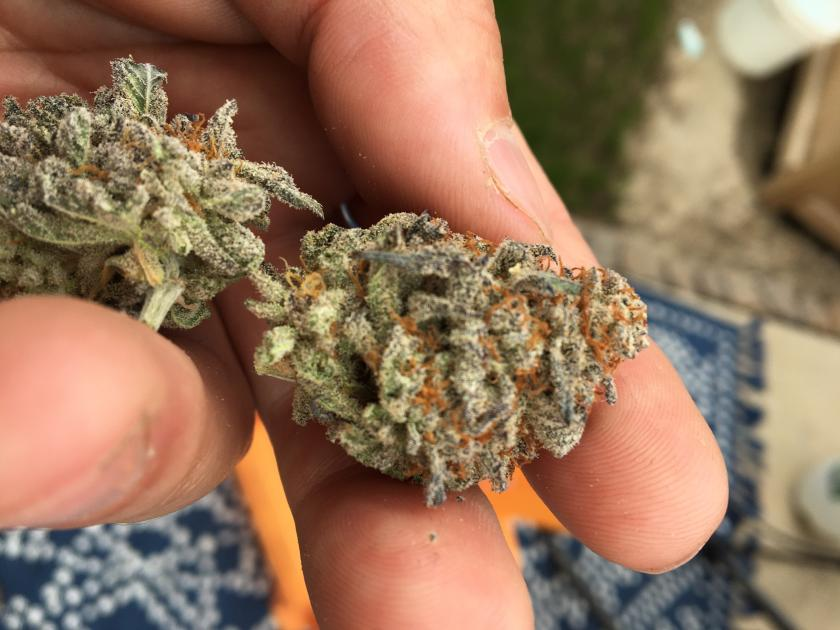 On the nose
I get a fruity and crisp kushness. What comes to mind, is a purple banana. Yes sounds weird, but this is exactly what I am thinking of. Even when I drink wine, when I place my face into that glass, I do not get notes of whatever, I get pictures in my head, and just go into another place, same thing when I place my face into a big ole jar of herb.
In the mouth
This is something that is to early to really judge. It is some very smooth smoke. I only use a tad bit of salt with my PK booster, and that is in mid flower. All other inputs are completely organic, and it is showing. Let me take a rain check on this, and get back to you all later, once I smoke some more;)
Buzz
Is like a jolt of energy. You know that felling you get when you eat a complete breakfast, this is what I fell after a bowl of this BM. This hybrid leans of the Sativa side of life. At least for me. Usually when I get stoned, no matter if its and Indica, or Sativa, I always want to do something productive. The more stoned I get, the more productive I want to be, and this BM#2 is potent.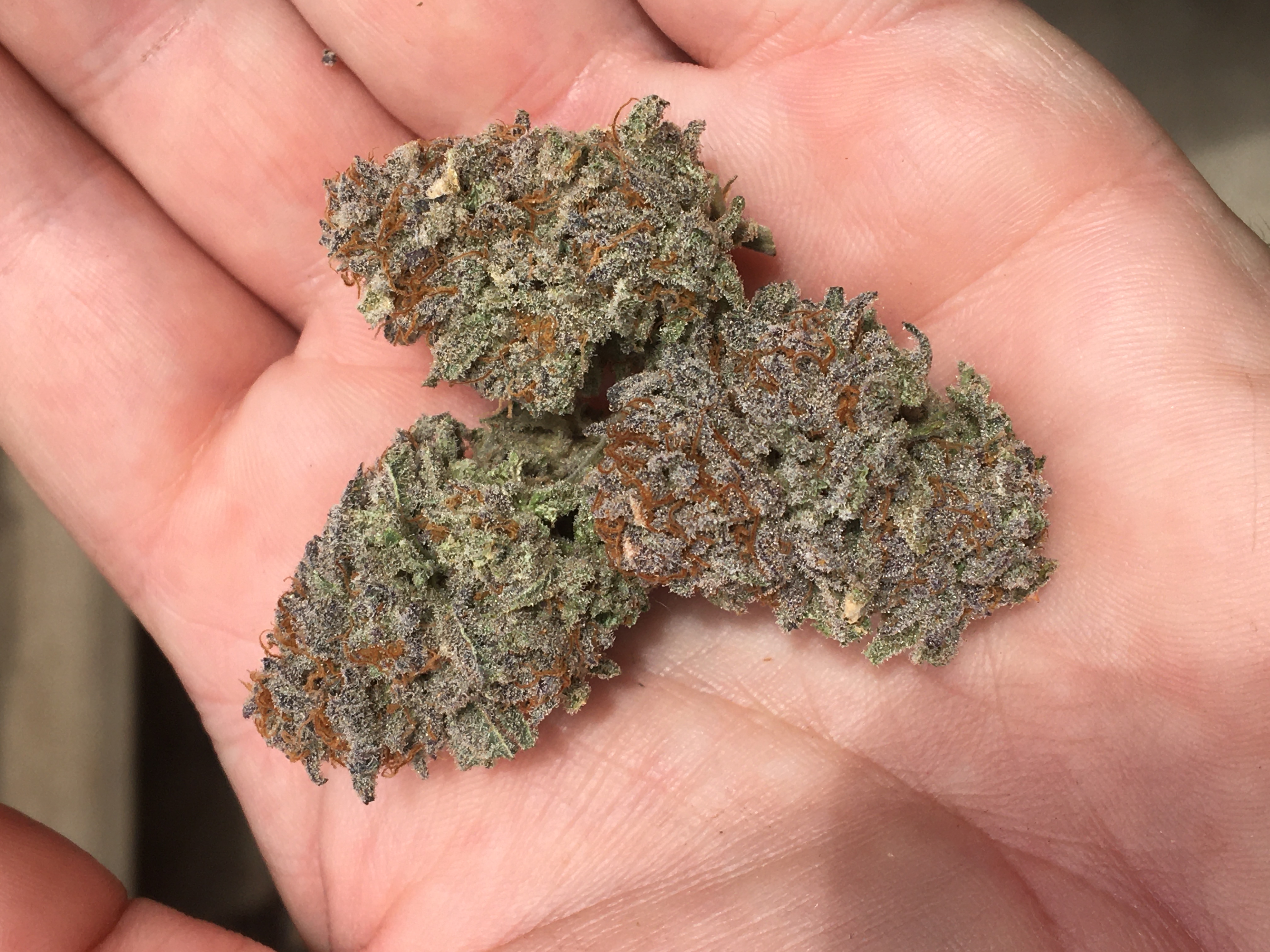 Overall this bud is bomb! I invite any of my fellow Weedcashers to stop by if your ever in the Monterey area. I'll get you nice and toasty before you head on out to visit our many attractions:)



---
---