Tent Update: Transitioning To Flower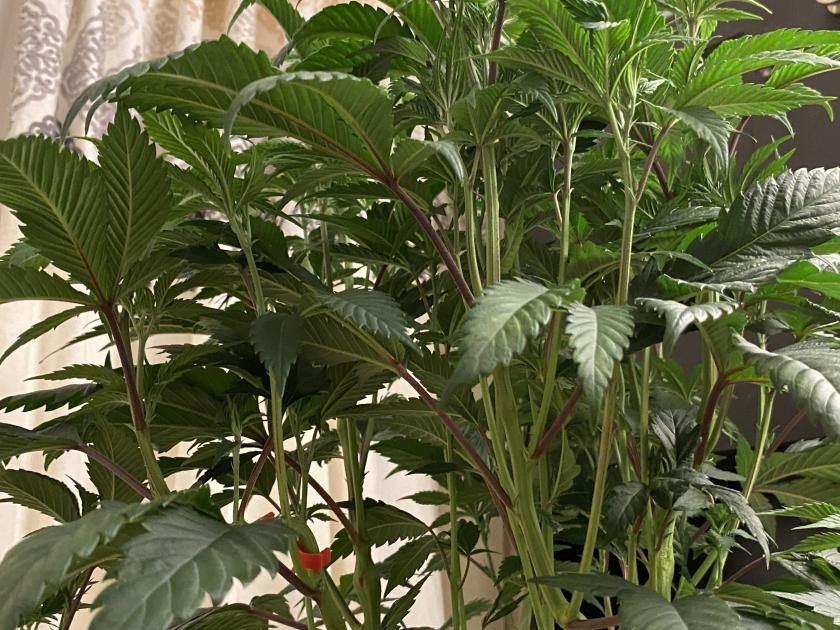 What's good Weed Nerds! Sorry for my lack of updates recently. Just been super busy with work, and getting my apartment ready for my baby boy that is due this October. Just rearranging things, downsizing, upgrading, getting things cleaned. Things are actually looking good. Except the plants. I had a damn PH issue due to my foliar spray, go figure. But then to top it off one of the top growers in the country that I follow on Instagram posted some alarming information, you can view that here. Turns out Kelp tests high in Arsenic! Now I would love to see the debate on this play out, and see some more research on this, but in the meantime I will play it safe, and discontinue. I would also recommend to all my fellow growers here to do the same. Defiantly use your own judgment, and do your research.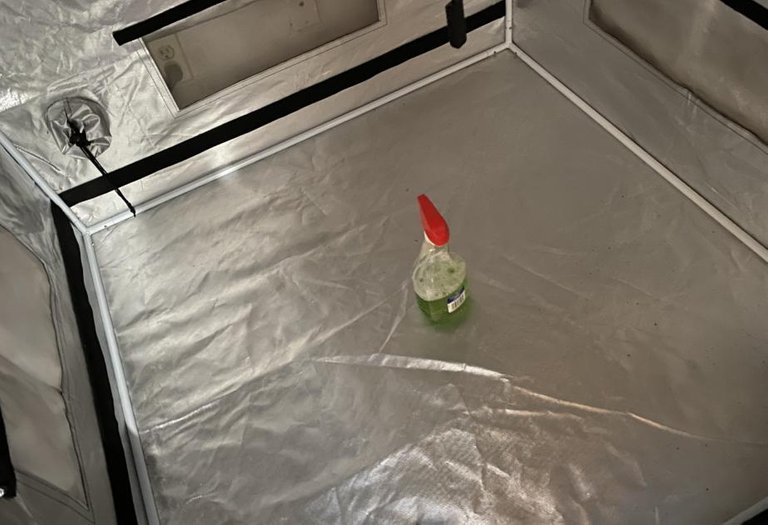 So let me take you back to last week. I pulled out all my plants to do a foliar spray of Cal/Mag, at the adjusted PH between 6.2-7. With that Kelp it was below a 5. Once again a stupid rookie mistake. Since I had adequate time to actually do something that wasn't associated with work, or home life, I decide to get some Lolloping, and defoliation done. Note: Every time I do take the plants out, I clean the tent.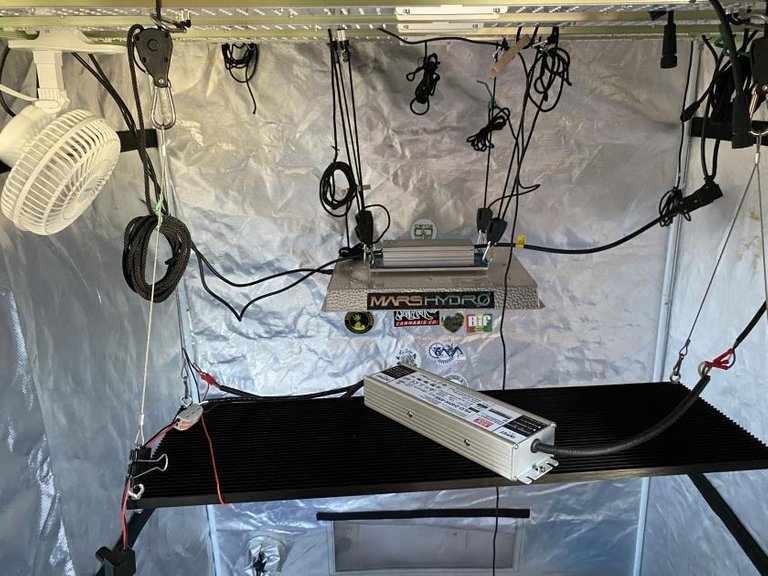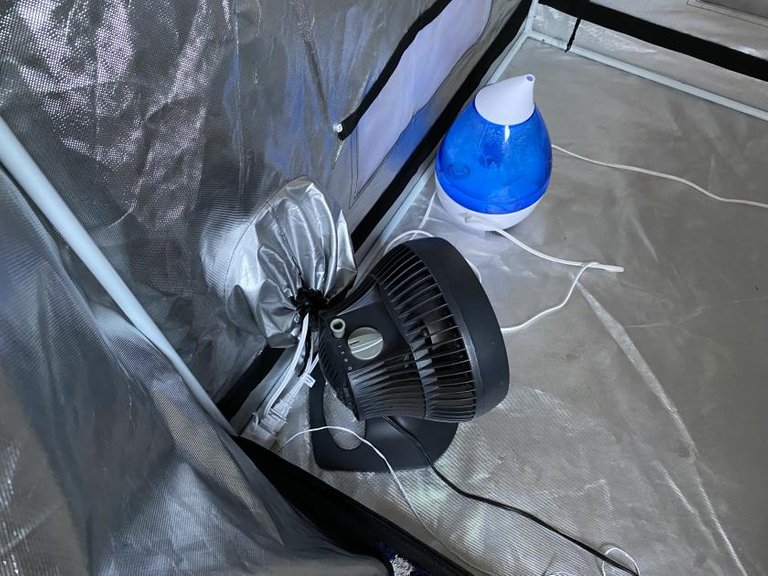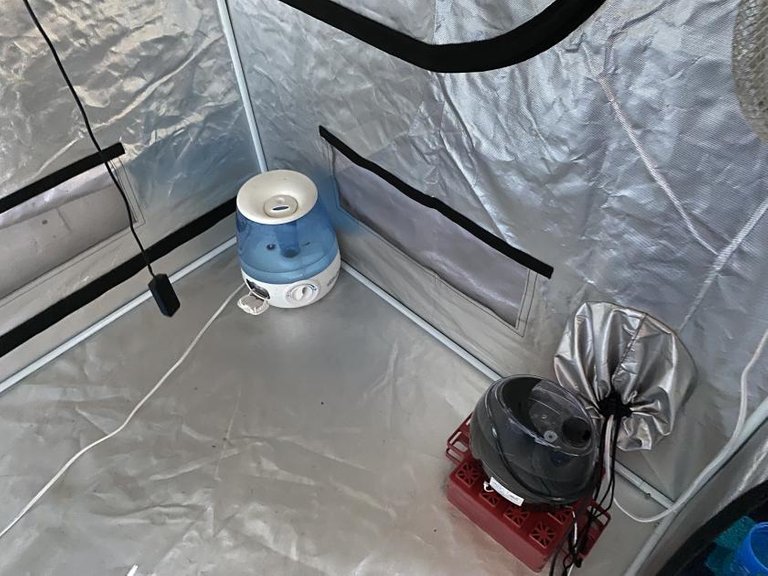 ---
I also rearranged some fans, and the Humidifiers. My mom recently gave me her old one, so I decided to put in the tent to have good coverage. This saves me so much more water! The light situation is not ideal, but it is temporary.
---
The Chile Verde is by far the best looking one out of all 4, but it really was a mess.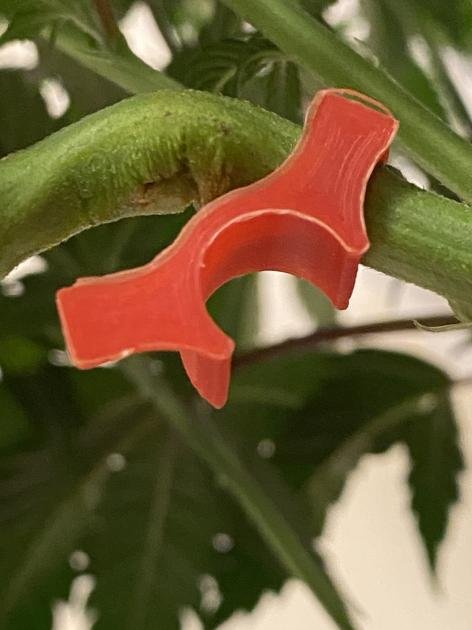 ---
Remember the previous Super Cropping? Look how these little plastic things snap! They are no match for the force of Mother Nature!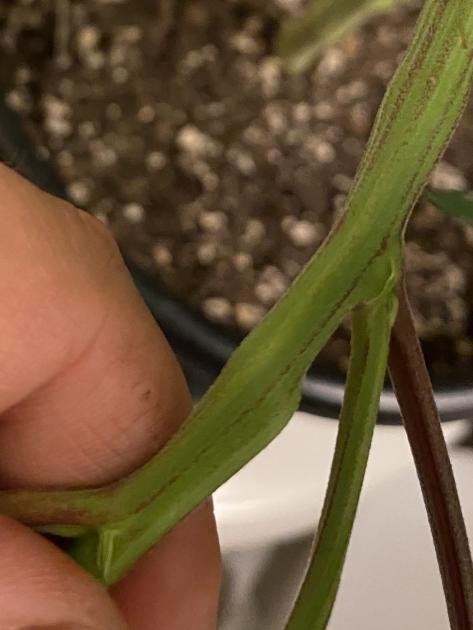 ---
So if you look at the very fist picture of this post, you will see how the Chile Verde is just a mess. To fix this I started to bend, and snap some braches to spread all that growth apart. This is actually one thing I am decent at.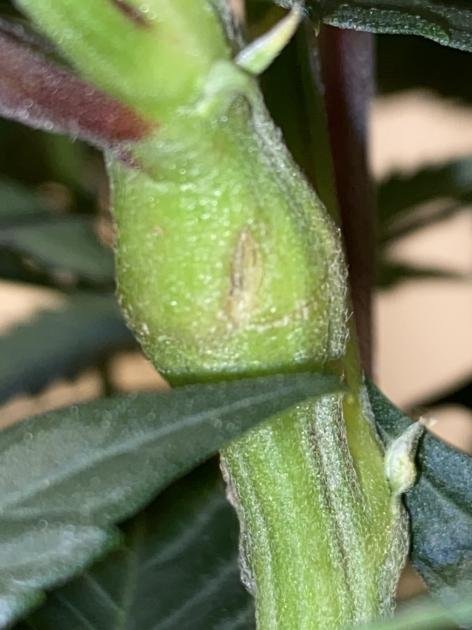 Here is a close up of a previous Super Cropped branch. This was just a pinch. You see how it is fatter? More nutrients are stored in that part, making for a more potent flower, at least in theory. I say that because honestly I can say it does for certain. People say this is the case, and stress does bring out the best in someone, or something in some cases. One thing that is 100%, it is a great technique to train your plants!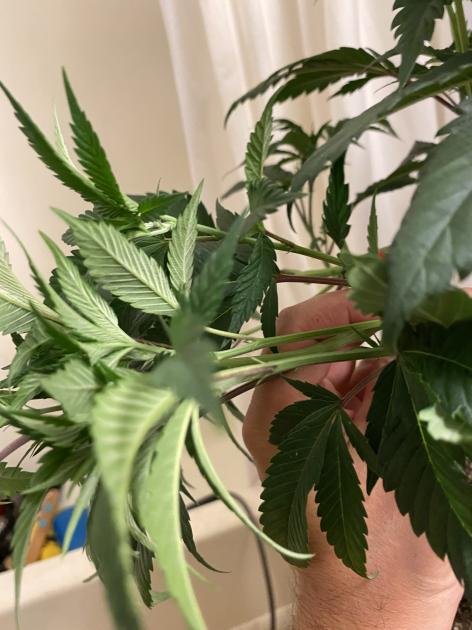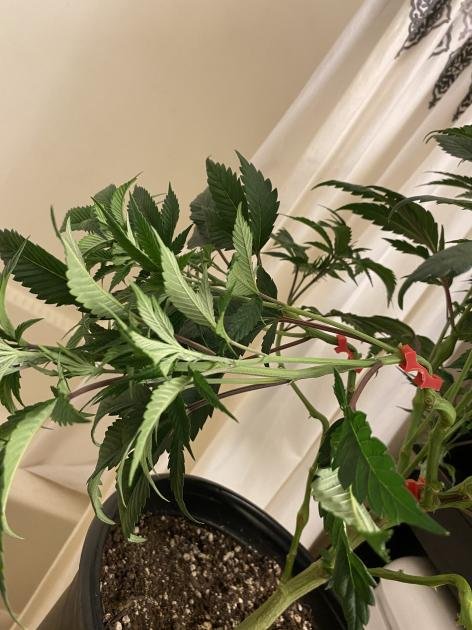 ---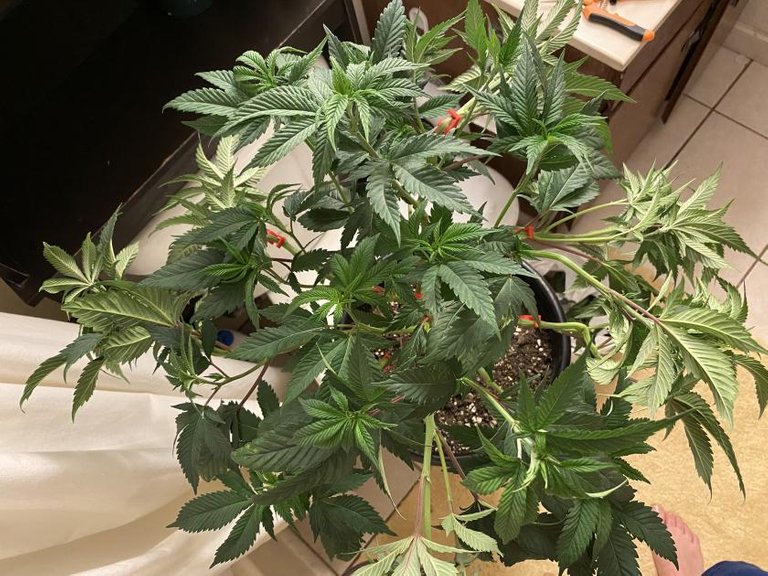 Now the Chili Verde just needs a little time to recuperate, then she will be ready for flower!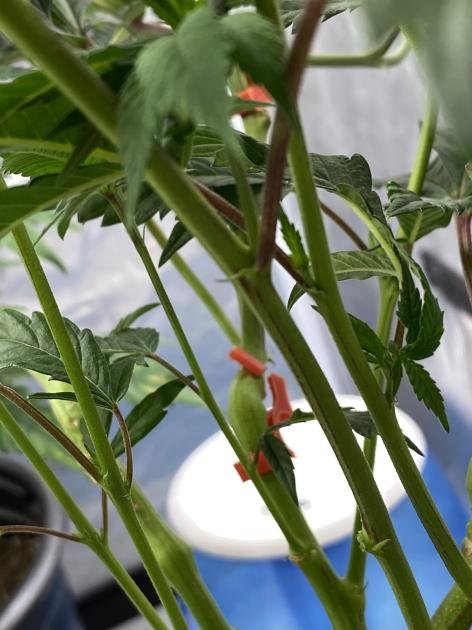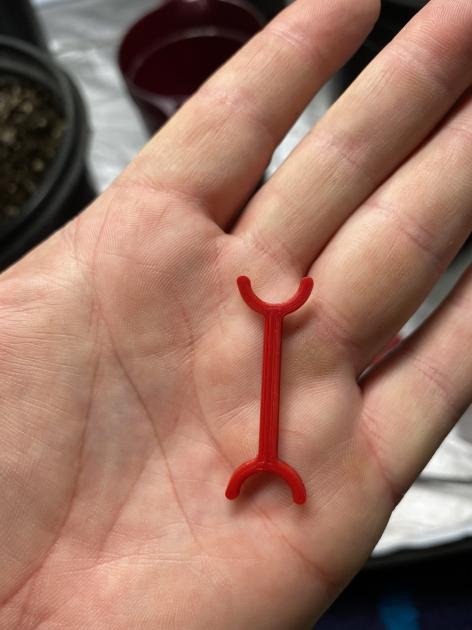 ---
There was one more adjustment that needed to be made. As you can see there where two branches growing side by side. I actually got to use a Dog Bone from Bifbeans 3d Printed Products for the first time!

Now it is about time to switch to a 12/12 to induce flowering!
I have my flower amendment ready, that will be applied on next watering.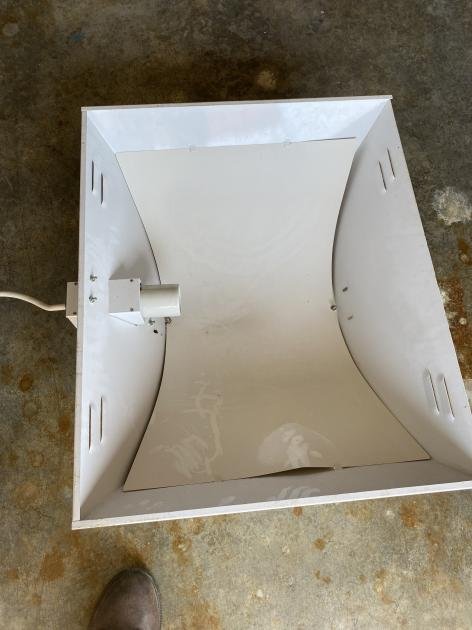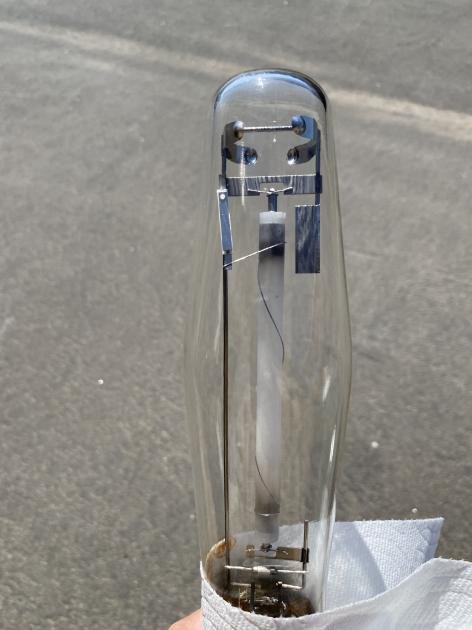 ---
Just cleaned the hood for this 400 Watt HPS that I will be using for flower. This will be the fist ever time I am using this type of light. Taking it back to the old school with this one. Once I know it is something I can use, I will most likely put the bar style LED up for sale.
Last week..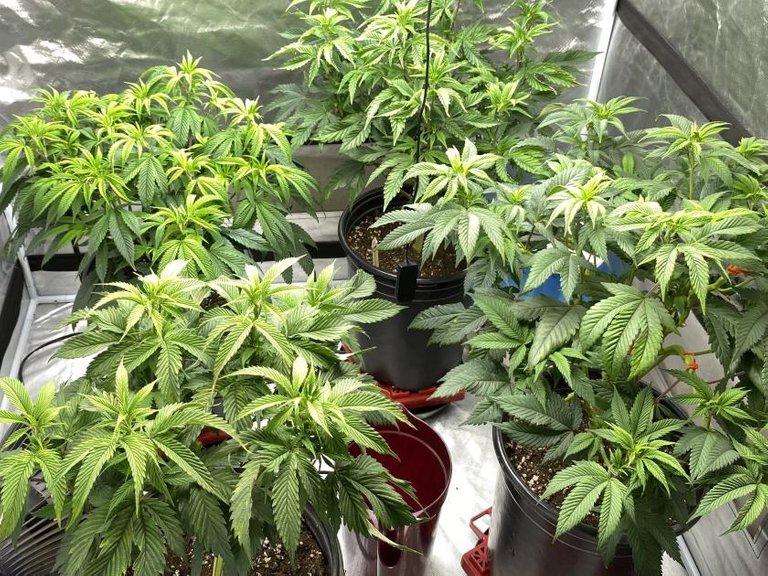 Today
Plants starting to look so much better after my rookie mistake. My head defiantly hasn't been in the right spot lately when it comes to growing. Usually it is all I am thinking about, but obviously I have other stuff on my mind. Still no excuses for this. Big time rookie mistake on the PH of the foliar spray. I will make up for this in the next stage of these plants life. I will hit a few more times with a light Cal/Mag application, and stay away from the Kelp. Then in the next few days I will install that HPS, and then go from there. So stay tuned my friends!



Posted using WeedCash Network
---
---