Tent Update: Playing With Fire!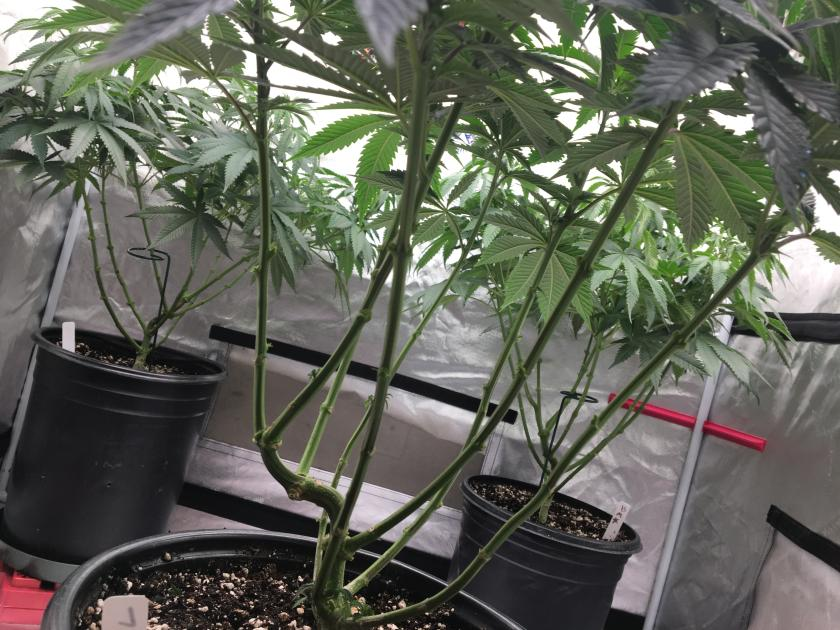 La Kush Cake after getting a good shave
What's up Weed Nerds? Hope your weekend was a good one. Not much going on here, just busy getting ready for Xmas. So you know, going broke, lol. Just kidding, this is always a fun time of the year, and this year I am felling like a kid myself. You see now that my son is 6yo, soon to be 7, we have decided to get him a Nintendo Switch. I am not so big into gaming, in fact it has been since Playstation 2 since I have played, and that was Tiger Woods Golf, and Tony Hawk. It is now time. He has proved himself to be great with electronics, so now is the time we spoil him. But I am not going to lie, I may be more excited then him about this!

So just a little bit more rambling before I get to the grow update. NFT's. Are they fun or what! I really have started to get into minting, and buying NFT's here on Weedcash. Speaking of that, I minted a NFT, and am sending it out to all the Canna peep, and friends of Canna. You can view here to see if you have gotten one. If you haven't, I am not done yet, I just went off the current feed, and then some on top of my head. So if you do not have one, please comment below.
Things are still looking a bit MEH in the tent. But the growth is off the charts! I did not even realize on how fast these are growing until I pulled them out to do some cleaning up. I have decided not to do a SCROG, since it is a very packed house. Once again I fell like I have to many plants. Or better yet, I just let these grow a little to big before I decided to flip.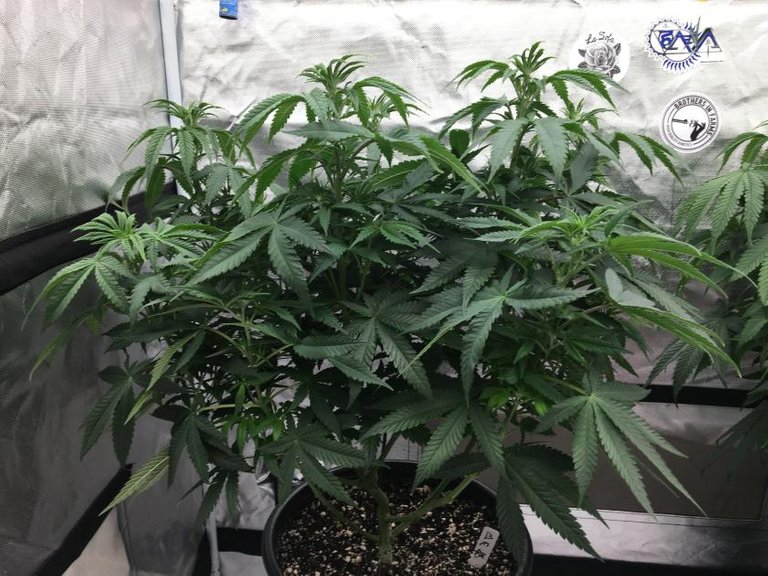 Big Mack Superstar
The Big Mack Superstar are the biggest ones out of the bunch, and with very great uniformity. Even the male looks like the females! This one is a winner. The Big Mack F2 is a great strain, with the Banana Terps, but I do have to say the BM Superstar is so far looking superior. Even out of the others I have in the tent. But that is not saying much. Since the flower is the ultimate judge. But as a grower, the BM Superstar is checking all of the boxes.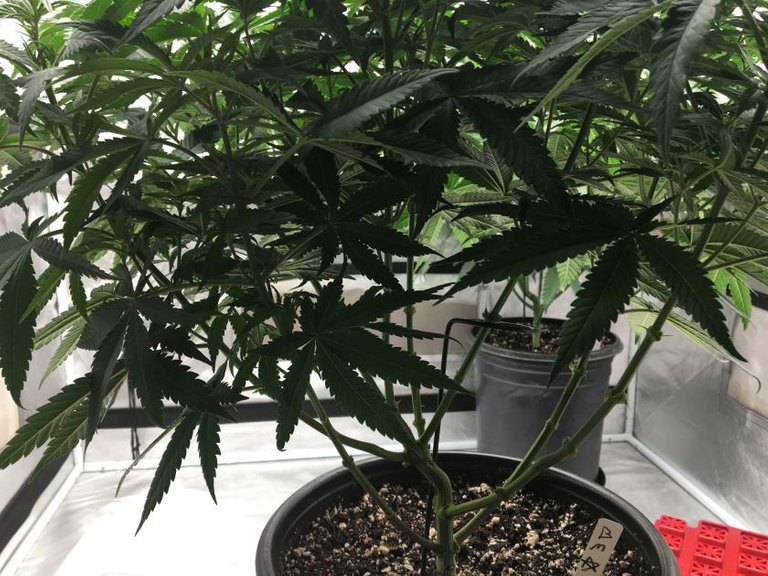 Before
Ok so where was I? Oh yeah, Lollipopping. I did have high hopes on installing a trelis. The other night my plan was to pull them out, and Lollipop, do some lite defoliation, and install the netting. But that plan was a fail. I also had to do some major surgery, and getting rid of unwanted growth.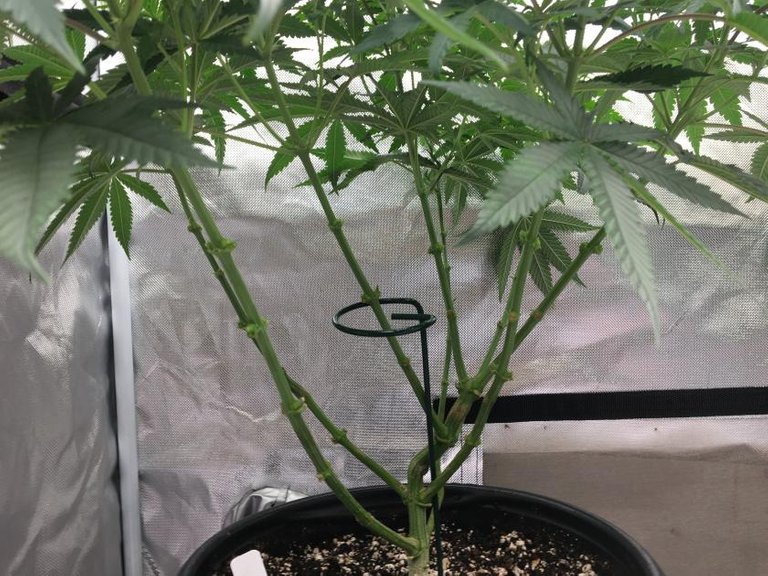 After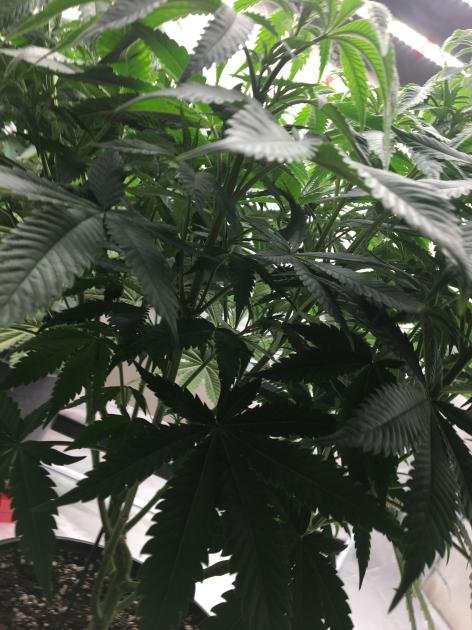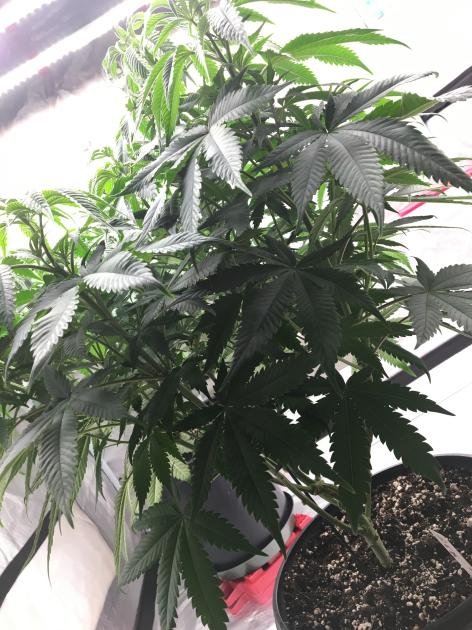 ---
Even the La Kush Cakes where getting Jungle like. Only fitting since these are Jungle Boy Genetics. Speaking of that, man you see @lacausa's recent pull of the La Kush Cake? Talk about playing with fire! Also man, it has been so cold here, I really hope to see some crazy colors.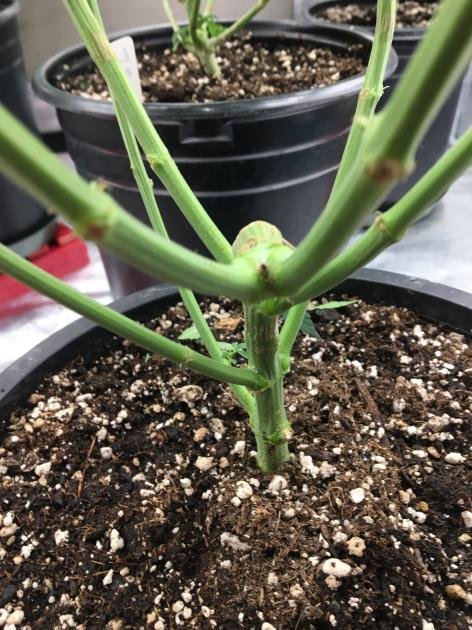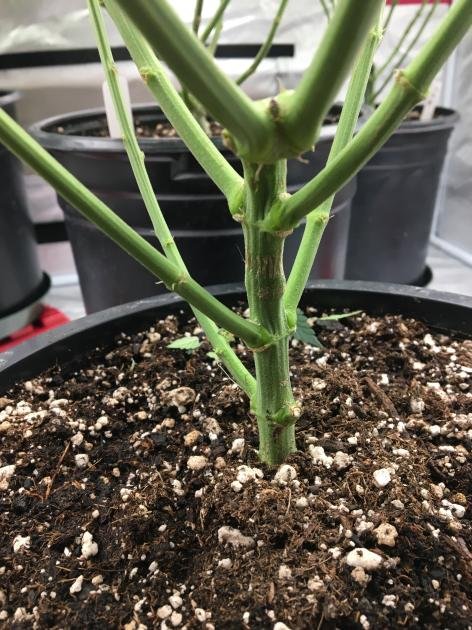 ---
Just look at them legs! Let me say I even think my wife was getting jealous. I can not blame her, she had to watch a movie by herself. But hey, this is shit I needed to take care of last week! I have been slacking a bit on this grow, I admit. But that still don't account for everything. I did some fuck ups, that's for sure. But you know I have been thinking, is my light suited for VEG? It has built in IR chips, and I am seeing some things that it may not be so good for all cycles of life. I would say the verdict is out on that. Anybody want to elaborate, please do so!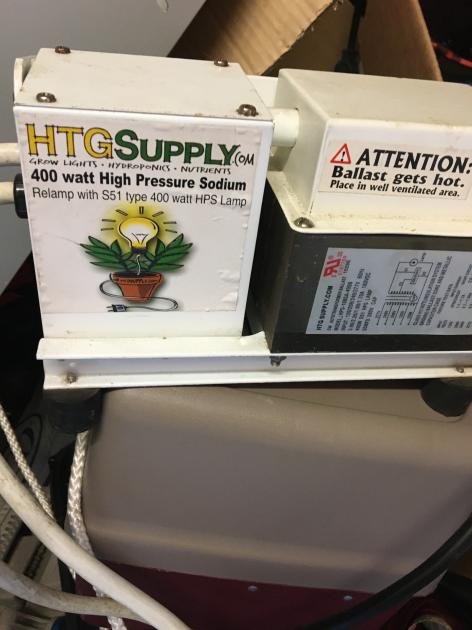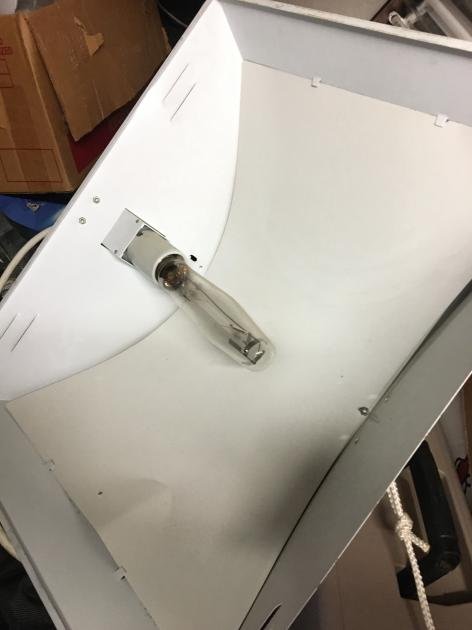 ---
I have recently came up on a HPS light, and ballast. I know 400 may not be much for a 4x4 tent, but I am considering trying it out, and with a few less plants next grow. Just a thought for now. I am also going to raise the LED I have now a few more inches, and see if it is any effect. Last grow I had about 20 inches, and now it is about 12. Maybe it is just a tad much.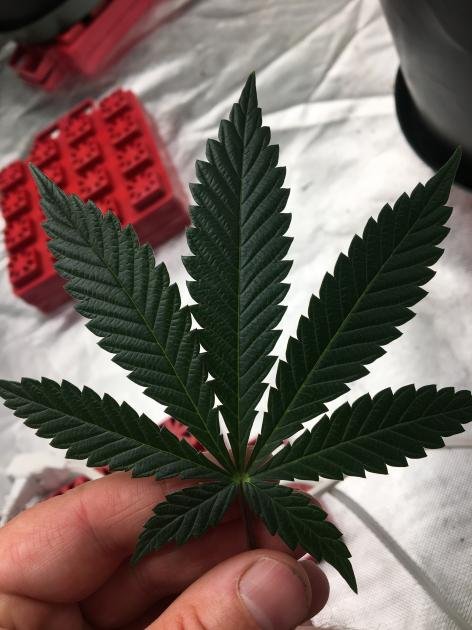 Overall the health of the plants are doing so much better then a couple weeks ago, and the new growth is looking good. But yes there is still something there, which is what I am referring to in the above paragraph.
It is a shame I have no room for clones, but I am still making use of all the plant material. All the unwanted growth has been composted, and hopefully ready for spring.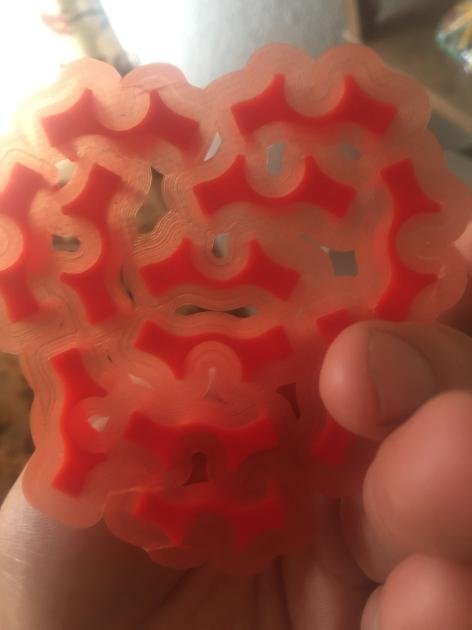 ---
I want to give a huge thank you to @futuremind for printing out these Supper Croppers. I have to say that us Block Chain people are different. We think outside the box. We are open to new things. But most of all we are kind. Is it because we are building a future together? Is it because of the rewards? Or is it because our community is small, but close? I say all of the above, and more! Yeah shit is not perfect. Never will be. But damn I am having fun, and I want to share this to the world. One more thing, don't forget to get in on the action to win that microscope. All you have to do is comment. Simple. Also in case you do not know, @bifbeans seed bank now accepts Hive as a form of payment on their site. Ok so three more things. Last one being, go get your NFT's over on Weedcash. Whoever comes up with some use case will have my respect, forever!!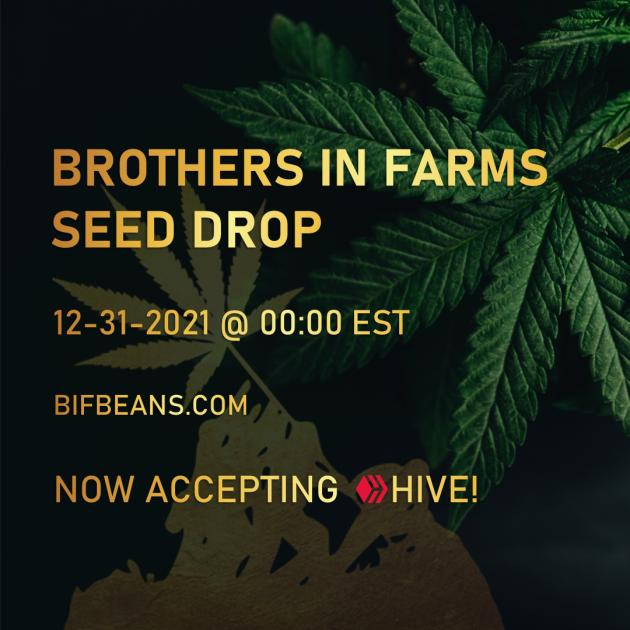 ---
---