Tent Update: NPK Feeding + Growing Pains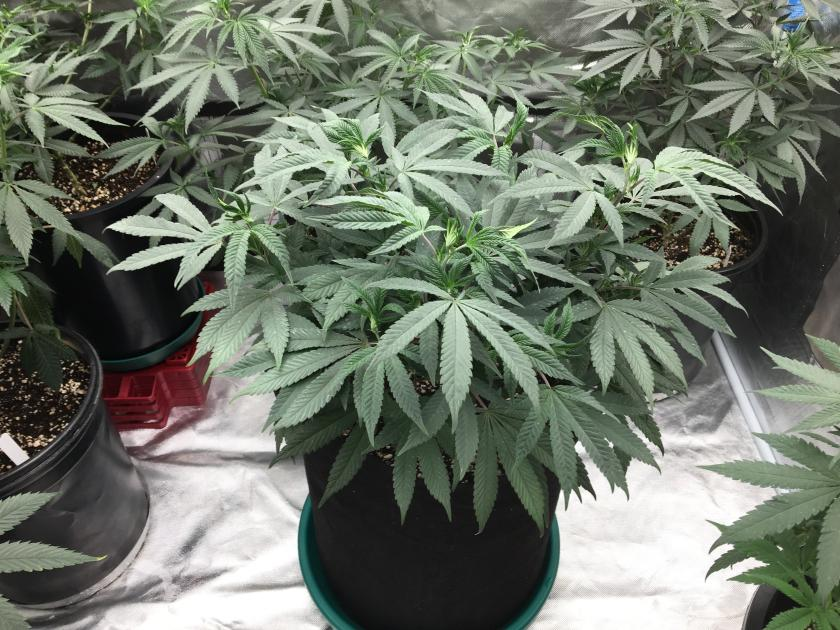 The Revegged: AKA Monster Cropped Banana Punch x Mac and Cheese
Hello fellow Weed Nerds! Back at you on a wonderful Saturday morning. Big things going on in the grow tent, not so many big things going on outside, but Ill get to that here in a bit. First I want to talk about what is going on in the tent. Things are moving right along schedule. I know I have a bad habit of saying I will be doing one thing, either doing another, or just putting it off entirely. You know that father life comes first, and I am not talking about the father of these plants, lol. Any how, sit on back, drink on some coffee, or tea and enjoy this post.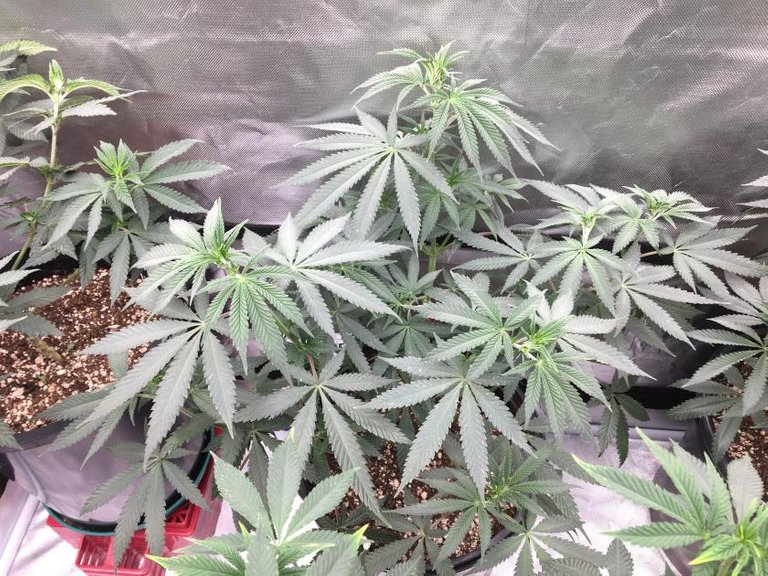 Another pheno of the Helena x PBB from @bifbeans
Tent contents in case your just tuning in:
2 phenos of Rainbow Chip from Exotic Genetix
2 phenos of Dirty Little Secret from Exotic Genetix
3 phenos of Helena x PBB from @bifbeans
2 Big Mack F2 phenos from Me
1 Big Mack F1 clone from Santa Cruz Cannabis Co.
1 BMX from me(Back cross of Mac and Cheese x(Banana Punch X Mac and Cheese AKA: The Big Mack)

As I said earlier things are moving right along as intended. Last night I pulled out all the plants to inspect, and did a little defoliation, and "lollipopping", which is just cleaning up bottom growth that will not amount to anything, except a headache when trimming. I did just a lite cleanup, but will get a little bit more aggressive tonight, when I pull them back out again for their IPM regiment. Which tonight will be Green Cleaner, last spray was with Doctor Enzymes, both organic, and zero Neem. I have just learned recently that it is good to rotate, and have even seen some of the best growers out there use 3 to 4 different products in their IPM regiments.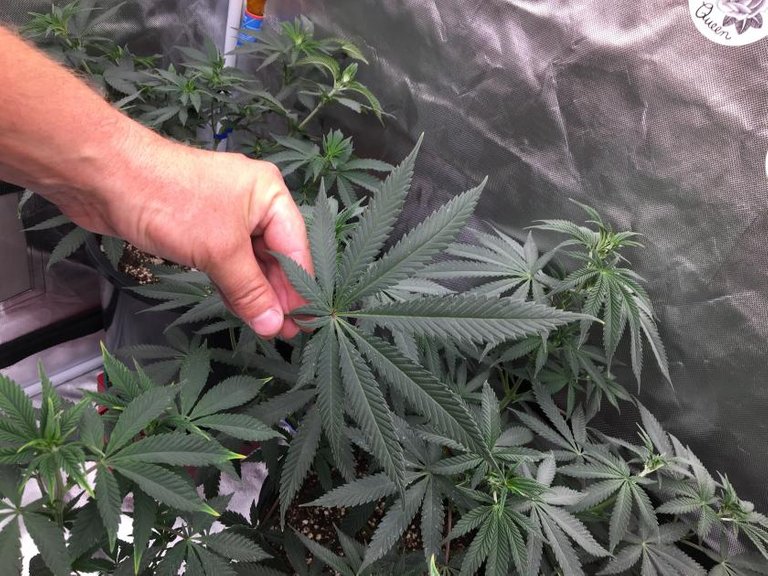 I always hate to pull these beautiful leaves off, but it was blocking valuable light
I also brewed some fertilizer for the plants yesterday. This will make it the first NPK feeding of this grow. The soil I am using is packed with nutrients, but not so much as soils such as Fox Farm Ocean Forest, which is one I have used in the past. A lot of growers will make the mistake of adding nutes early on in these type of soils, when in reality with the Ocean Forest, you are probably good for a month, or even more! The soil I have was designed to take back more control into the growers hands, and is good for about 2 weeks.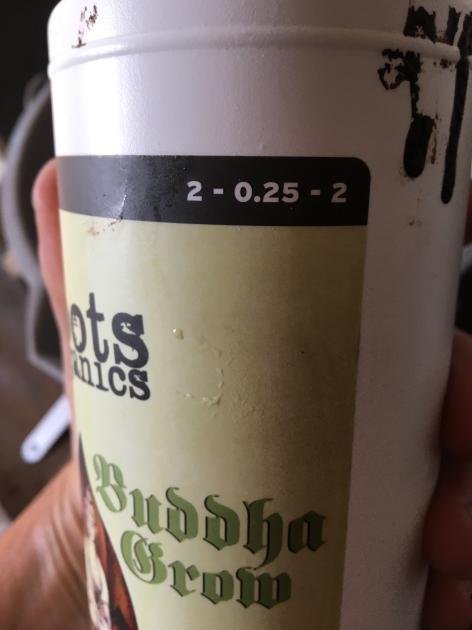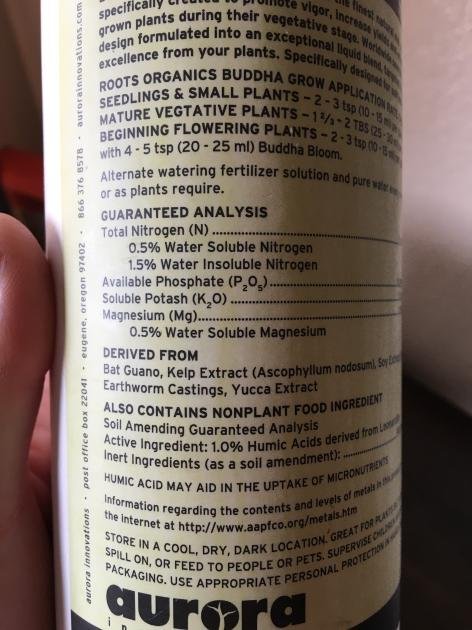 ---
Here is the fertilizer I am using, until my compost is ready, which should be any year now! As you can see this is an organic liquid derived from all the goodies, and it is Molasses based. Zero salts. This is actually the first fertlizer I used when my old roommate @hotsauceislethal, AKA @vipservice taught me how to grow. However there has been a learning curve with this line of nutrients. It is recommended that you mix this fertilizer a day in advance, so that way the PH can raise to a desired level. Or you can bubble it with an Air Stone, and mix aggressively to raise that PH, which is how I now do it.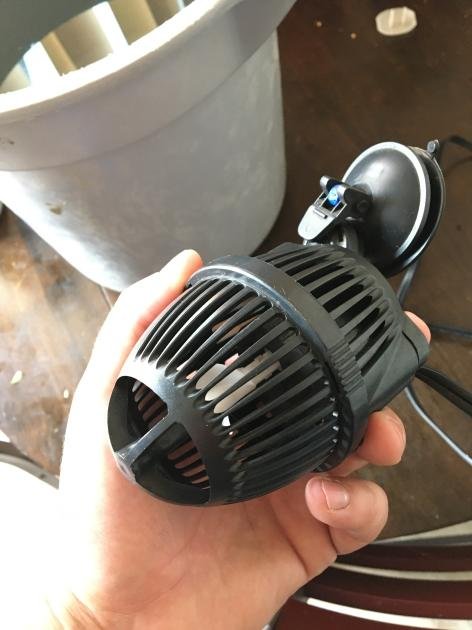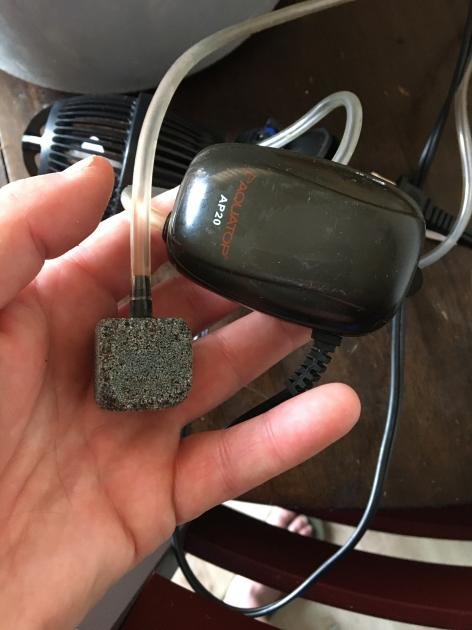 ---
I picked these up at the local pet store. Very inexpensive, and also very effective tools for the home gardener. Especially if you plan to make Compost Tea.
So a good rule of thumb is to never add the exact recommended dose of nutrient. This is for many reasons. First each plant is different, and second they just want you to buy more! I like to add 1/4. But I now have a cool pen that reads PH, and PPM. I am still trying to figure this out, and find the sweet spot. For now, when adding a NPK feeding, I like to be in the 500 range. When adding a reg water feed, I like to be in the 50-200 range. All depending on if its De-Gassed tapped water, or RO water with a Cal/Mag supplement added. Anybody with more experience with what I am talking about, please chime in. All tips welcomed:)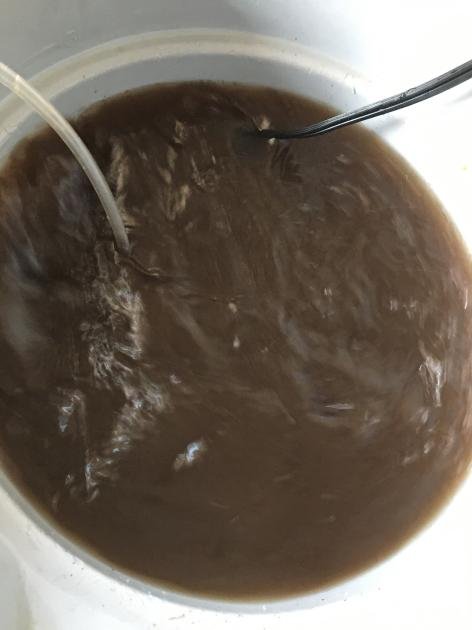 For the amount of water used, plus supplement, it did not take long for my PH to raise to a 6
After this process I now feed my plants. Easy right? HA. Yeah it actually is, but I can not believe I used to add this stuff as is back in the day. But its not like it say this on the bottle! I actually had to go on their website before I knew to put an Air Stone to it. But even then it took a little while, and Googling before I knew to even put a mixer to it. I even almost stopped using this line of Nutes before I knew all of this. But now that I do, I love Roots Organics. I also use their Rhizo blast, which is called Trinity, and their Cal/Mag which has a NPK of 0-0-0. So great to use, especially in between feedings.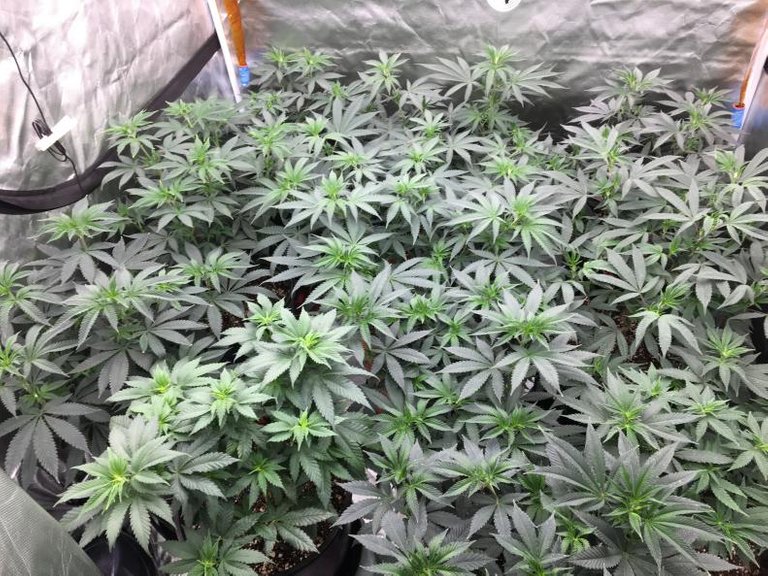 The morning after their feeding
So just one more step, and then tomorrow should be the day I flip to a 12/12! Very excited for this run. Also excited about my #5gallonchallenge contender....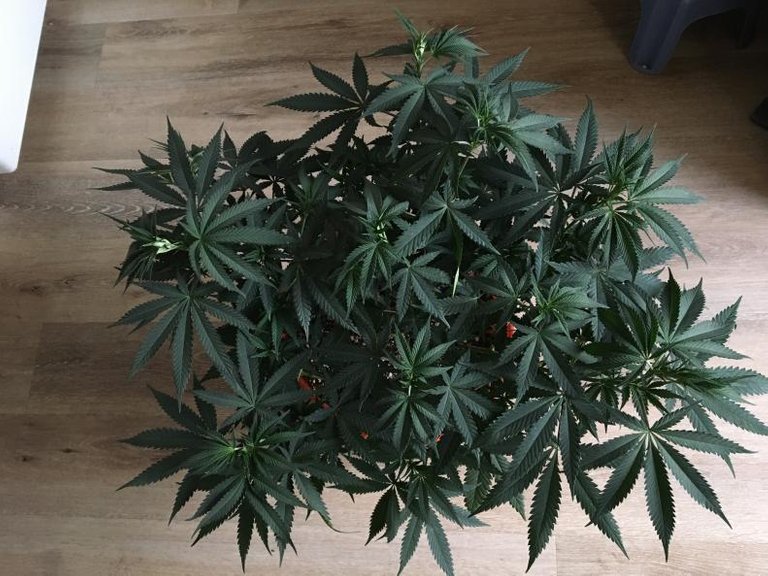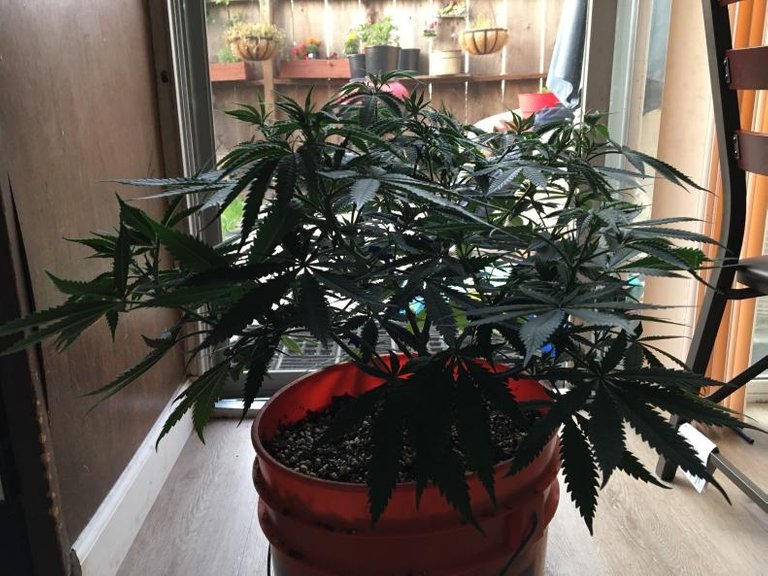 ---
Its always cool when you pull plants out, and see them in all their glory. Sorry for the shitty lighting though, had to make it quick before my little demons decided to rip off a plant, thinking their helping. But hey, I fuck up plants too, it is no lie. Shit happens.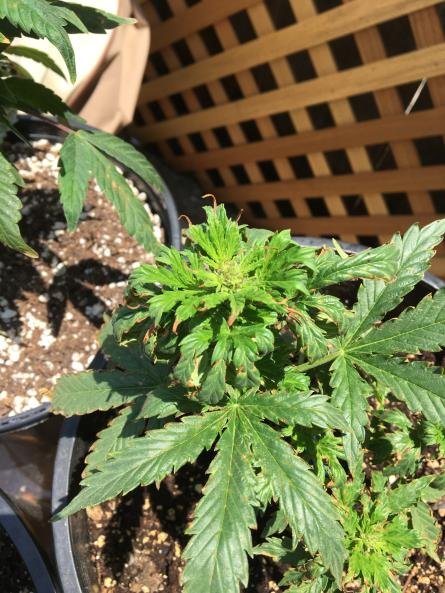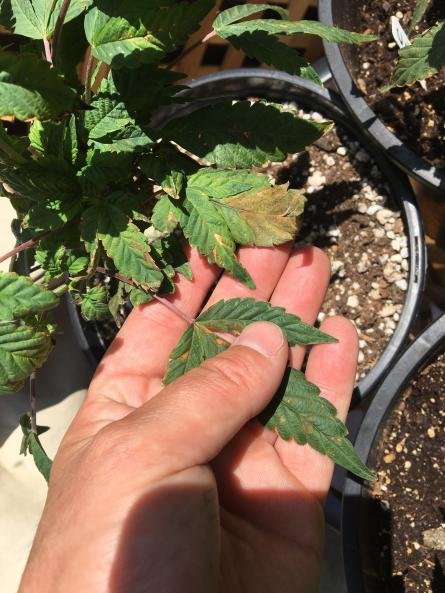 ---
Last week I grabbed the wrong milk jug with the heavy concentrated Doctor Enzymes, and did some severe damage to most of my outdoor plants. It is depressing, but hey these are just for fun. Or at least that is what I tell myself so I do not get to down. Another rookie mistake. You think I would of learned, but guess it is a god send that it was not my indoor plants. But then again I would of not been so careless with those, since I would of used a total different sprayer, and had to mix a new batch. Live and learn I suppose. When growing anything there will be curveballs thrown at you, and then there will be times that you throw one on yourself.



---
Posted via weedcash.network
---
---