Tent Update: Lollipopping, & IPM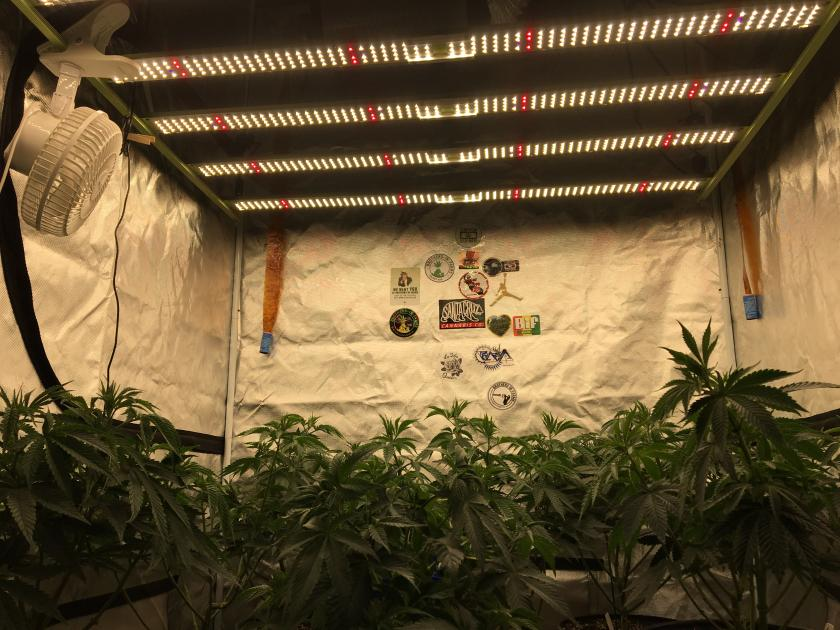 What's up my fellow Weed Nerds! I am now back in action after a nice Thanksgiving break. Some big things are happening with the Hive Blockchain, which is something we have known for a long time. It still boggles my mind that people would rather hang out over on IG, or wherever. You can be doing the same stuff here, and more. The Markdown is a blank canvas to express yourself any way your heart desires. 3speak is a pretty kick ass video sharing platform. Then there is the Hive, and HBD Tokens, on top of the many more Hive Engine Tokens we earn for talking about our passion. What even makes all of this even better, is the people who have been here stacking. When I first started out, cannabis posts were lucky to hit 10 cents. Now they hit at least 1$ on avg, and that is not even counting the support we get from OCD, which if you have not voted there @ocd-witness, please do so now, then of course the @weedcashnetwork witness while you are at it. Really what I am saying, we are just getting started, building a kick ass community. Eventually they will come, and we will be ready. Time is on our side, and the future belongs to the BlockChain....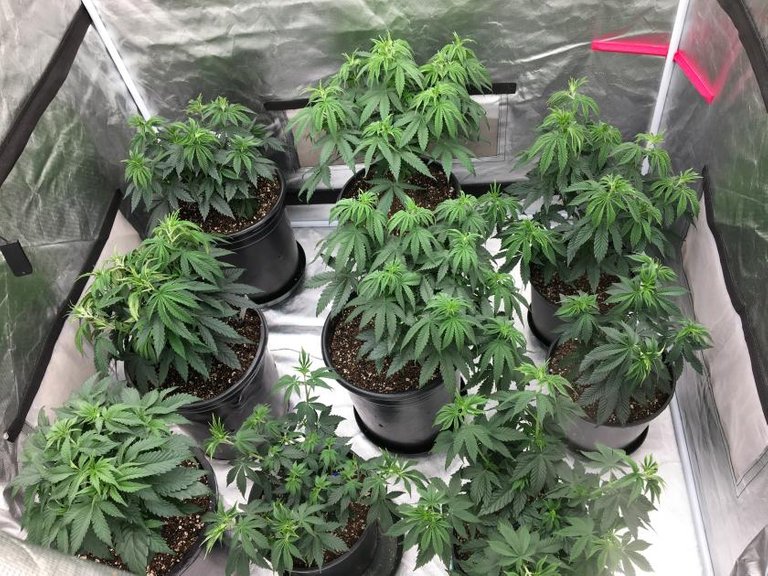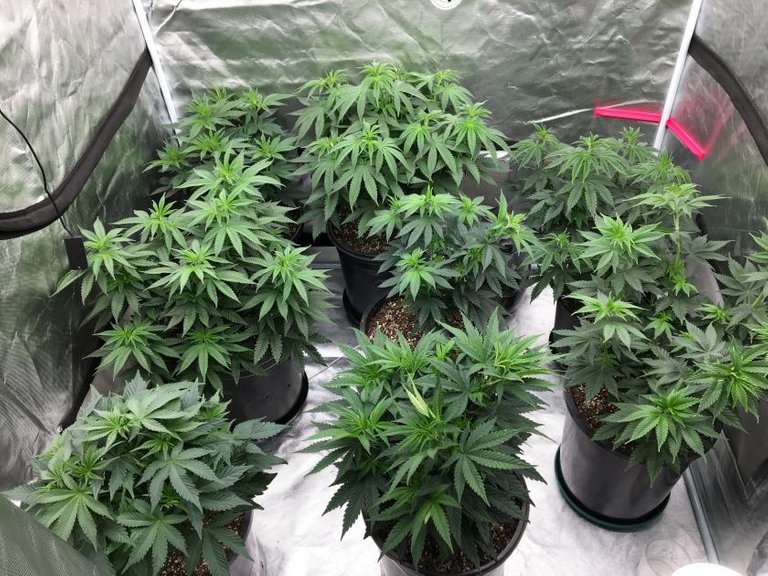 ---
Before & After
So enough preaching to the choir. Time for some greenery. So if you recall my last post, I went up to Bass Lake, near Yosemite for Thanksgiving. I was worried about my plants, since I did not have anyone to take care of them while I was gone. Before I left I just transplanted all the plants from 1 gallons, into 3 gallon pots. I then watered them really well, and kept the light at 20% for 18/6. I was happy to come back to a tent full of healthy plants!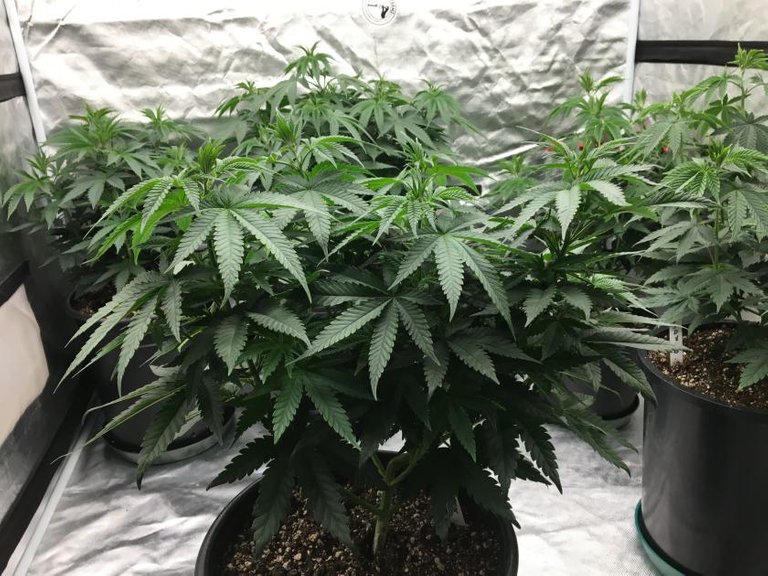 A Big Mack Superstar
Now that VEG mode is in full comence, time for some cleaning up. By that, I mean 'Lolli Popping'. So I began to pull out all the plants....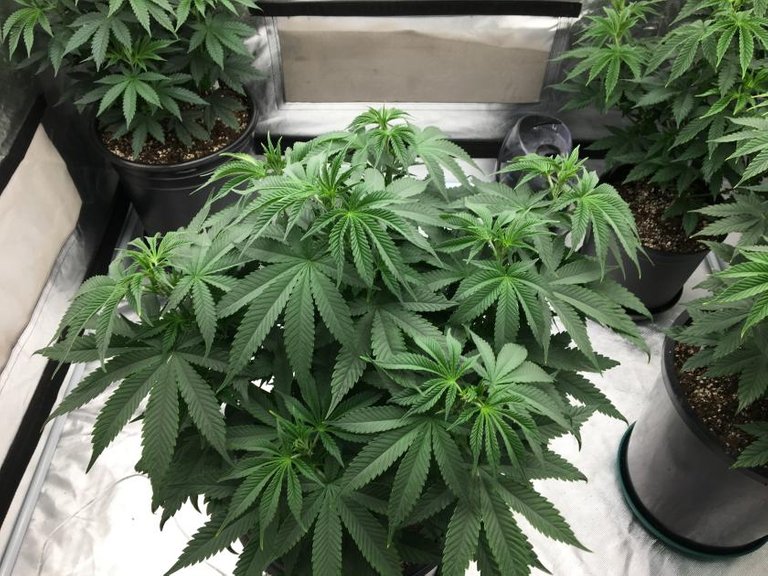 But first I had to take a few shots...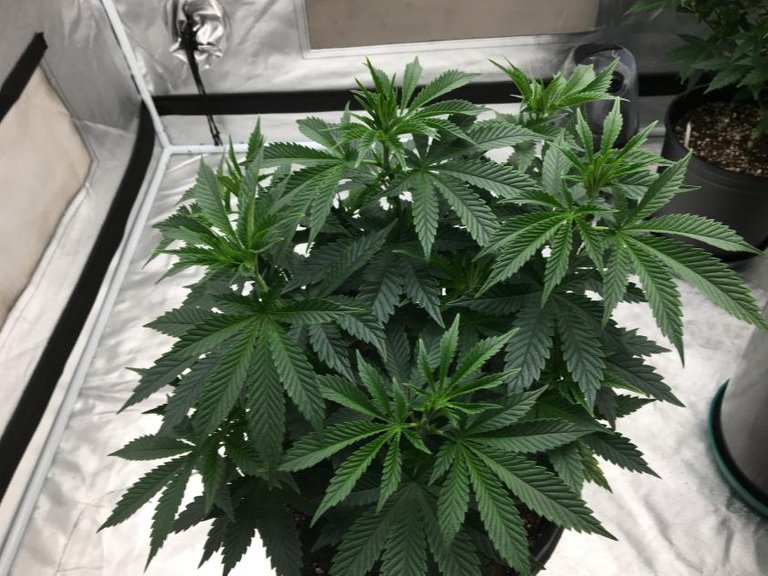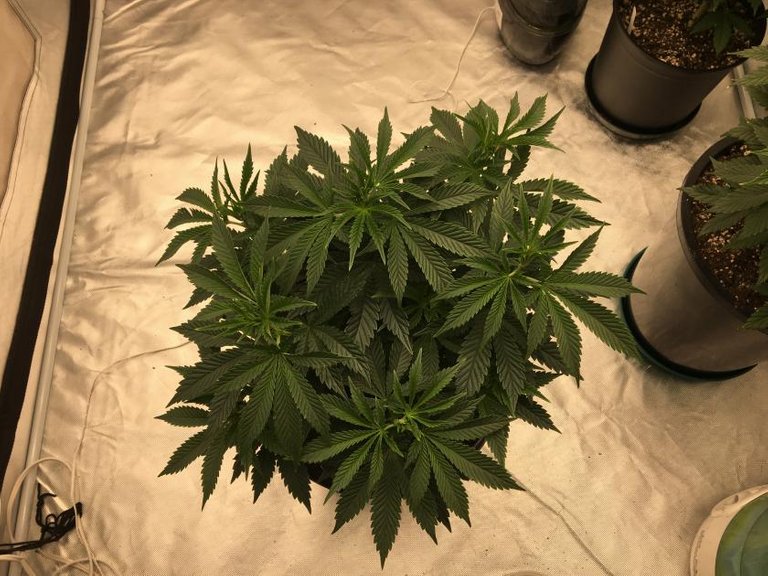 ---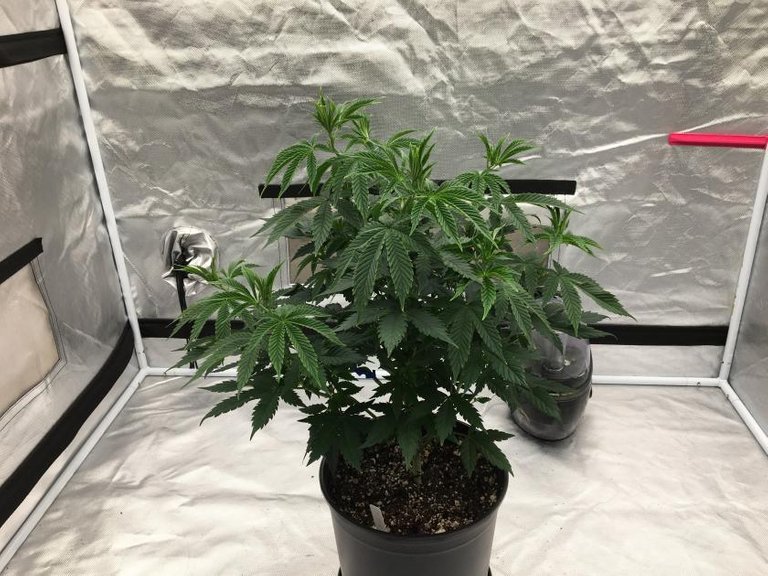 This is a 2 gallon challenge I am doing in the @bifbeans Discord. Although that pot is more like 1 Gallon.
Plants are still a little rough around the edges, meaning they are not 100%. Next watering I plan to hit with some Silica, and some Mammoth P. I may also use some Kelp extract, but I will not do a NPK feeding for at least another week.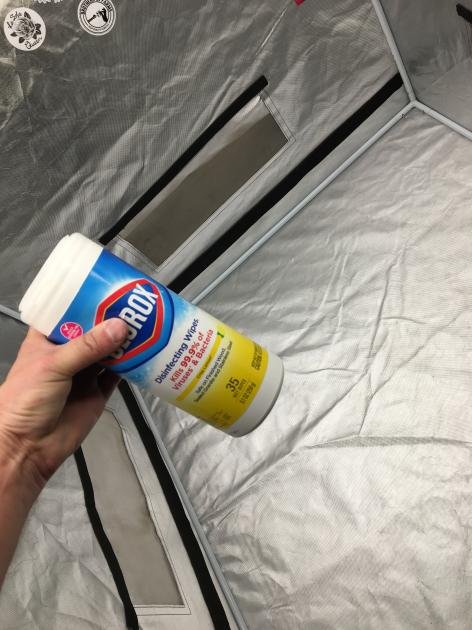 Every time that I take out the plants, I take advant to clean the tent. A clean grow is a happy grow. Words to live by. The best pest control is prevention, and having a clean area is a great start!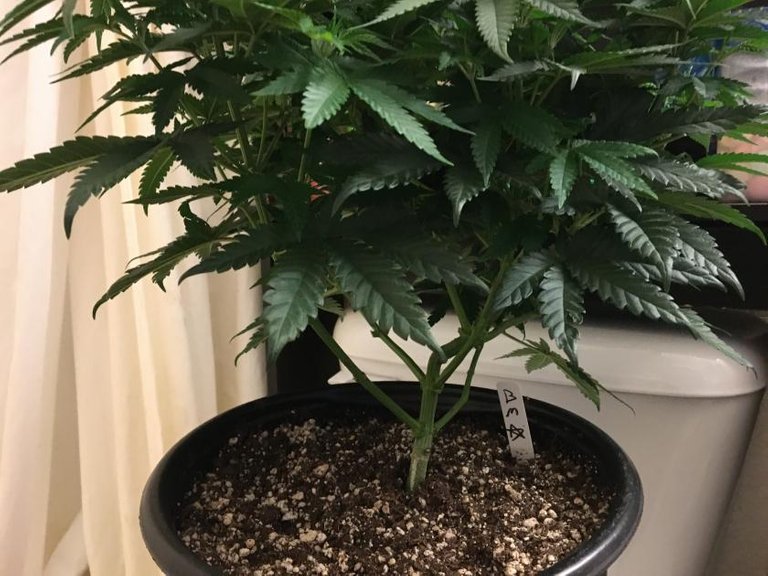 So all this bottom growth will amount to nothing if left on. But not only that it also takes up valuable energy for the rest of the plant. Then there can be a huge potential for mold, and pests. This is why it is important to clean all this up, especially before you flower.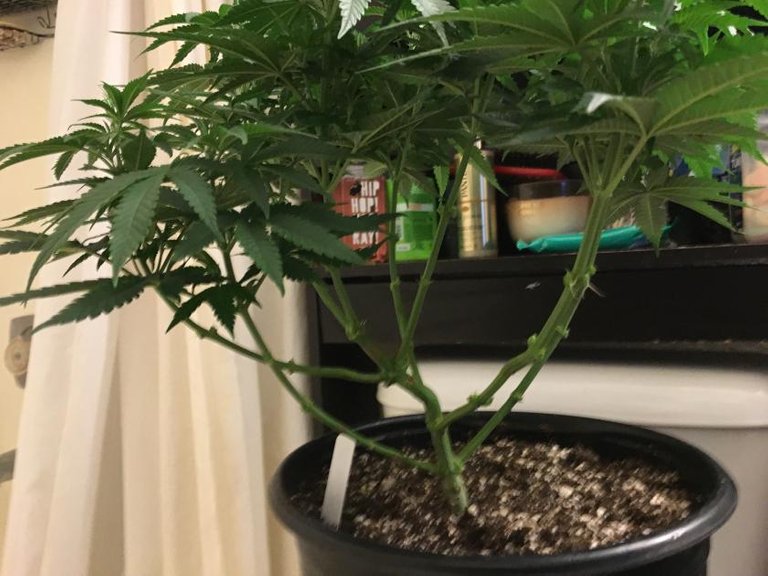 Sorry for the shit ass photo on this one, but you can get a good idea. I probably could even go a node higher, but I will leave it as is, and do some more 'Lollipopping' on day 14 of flower.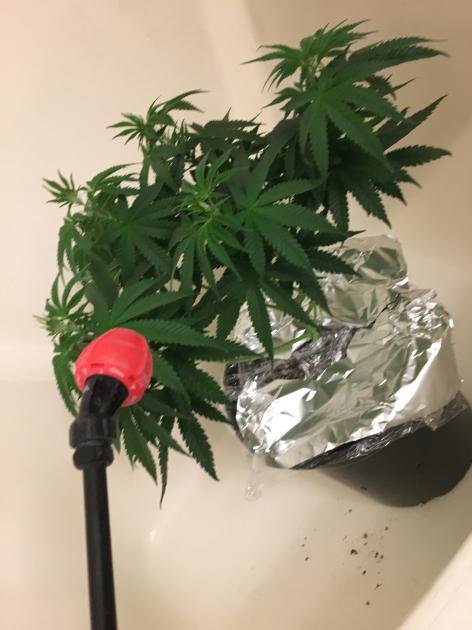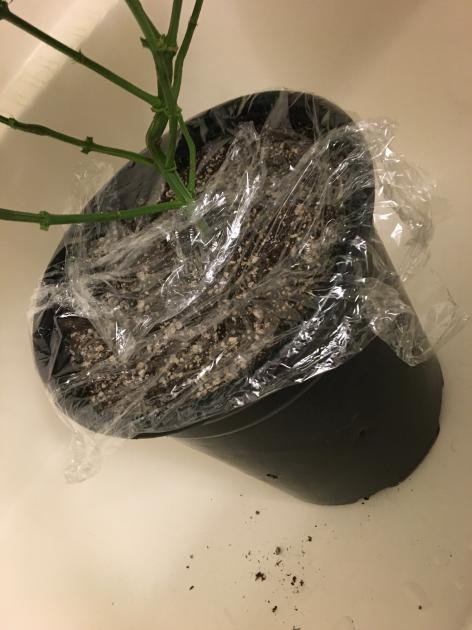 ---
And then since I have pulled out all of the plants, why not give them a good wash down with some Doctor Enzymes. This time I opted to put some protection on the soil.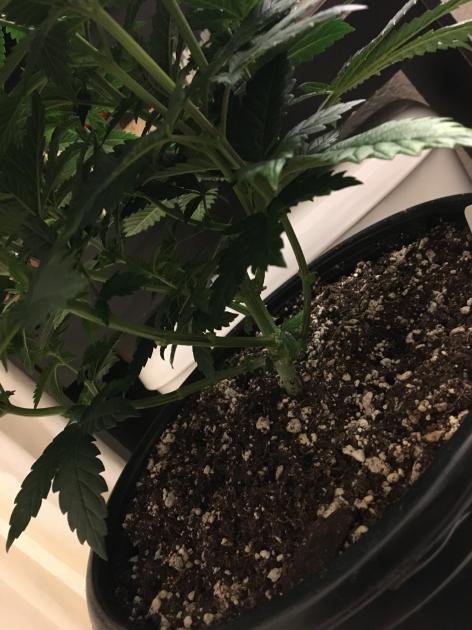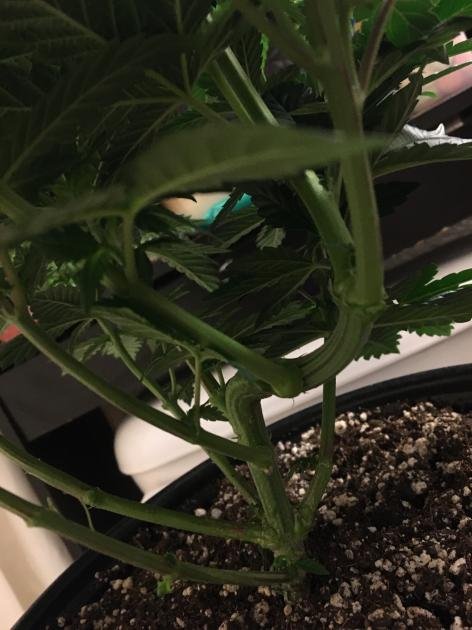 ---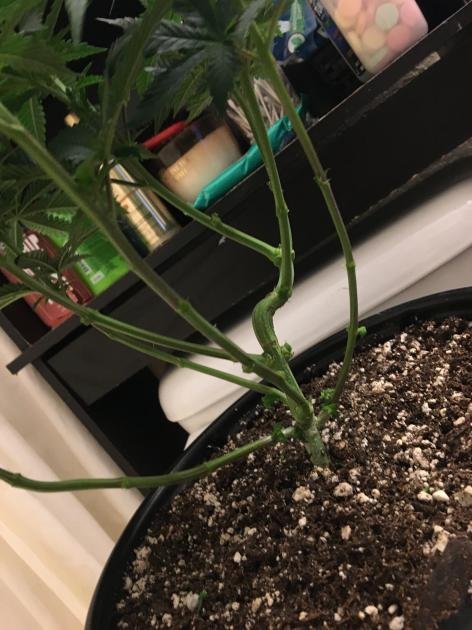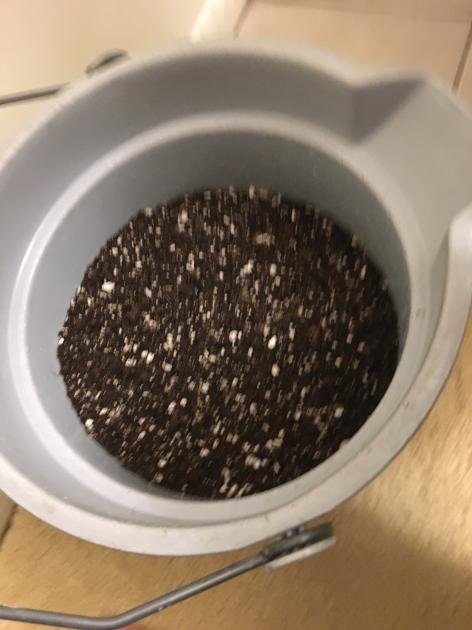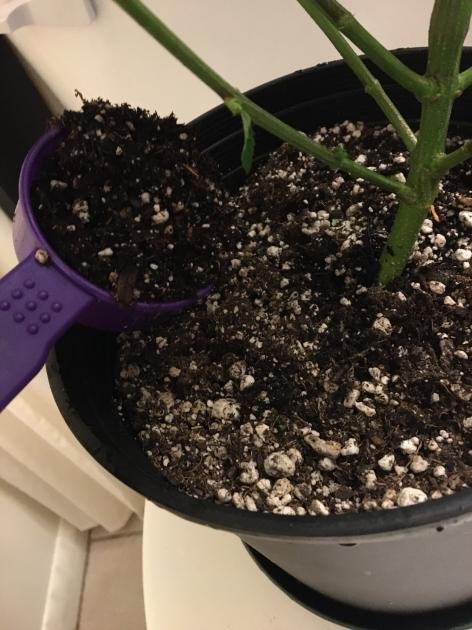 ---
I also topped off the pots with soil.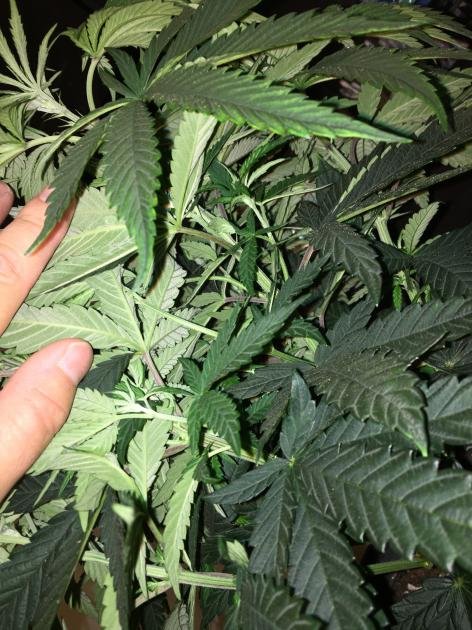 Miracle Mack
Yes, that is the inside of the Miracle Mack. For those just tuning in, this is a clone I took from a plant I dubbed Miracle Mack when it was in 14-20 days of flower. It is a miracle, because it was the only seed I found in one of the F1 Banana Punch X Mac and Cheese. The seed was formed from accidental pollination from a male F2 Mac and Cheese. I had to do some serious surgical work on this one....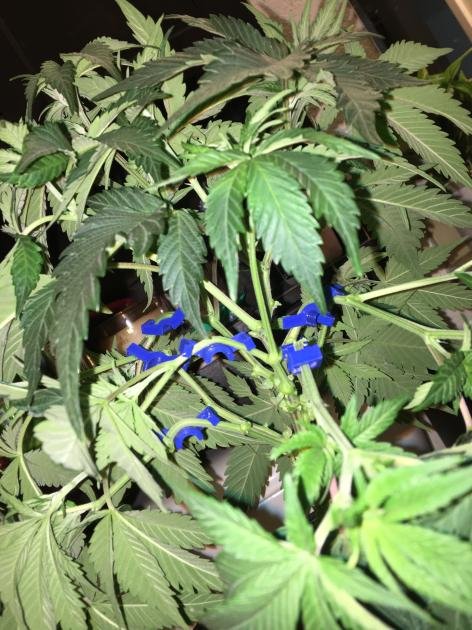 After cleaning up, I then went heavy with the Super Croppers.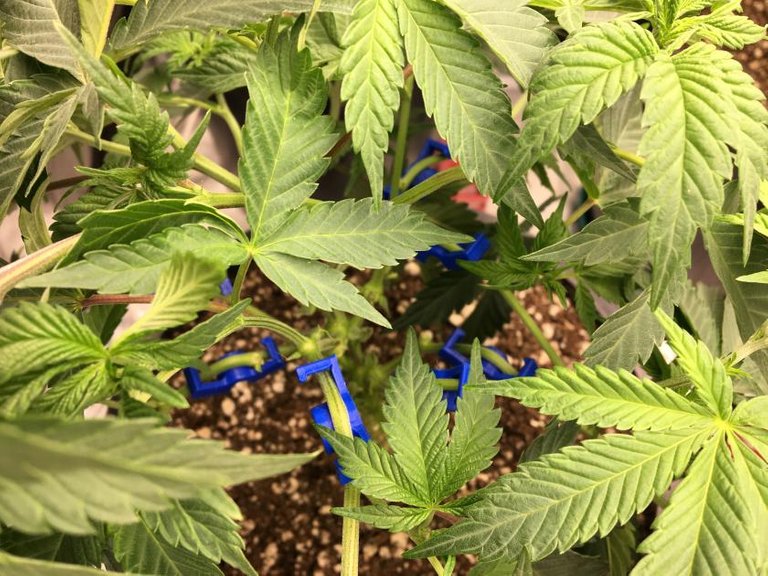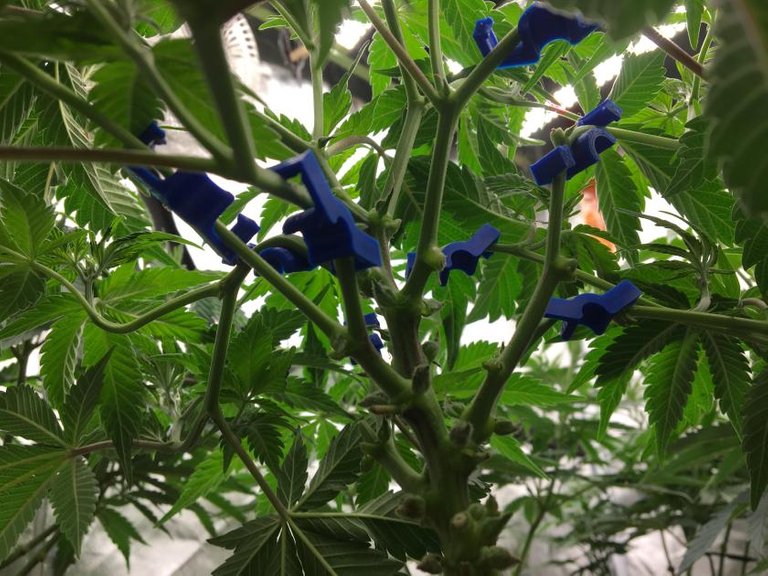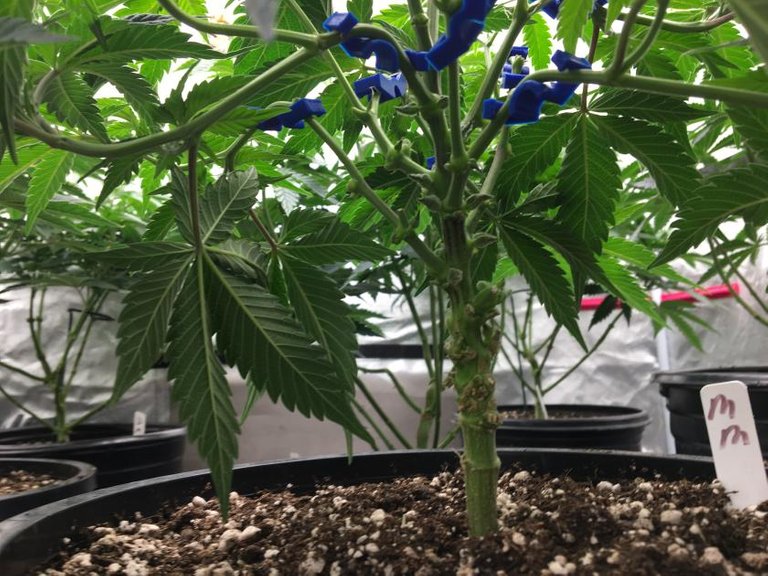 This plant is going to be a beast! Or at least a beast for my standards.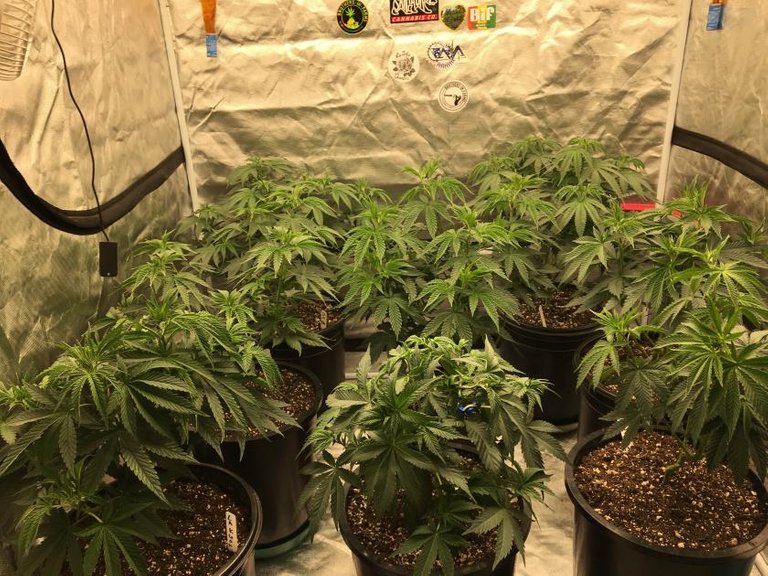 The next day after beating them up a little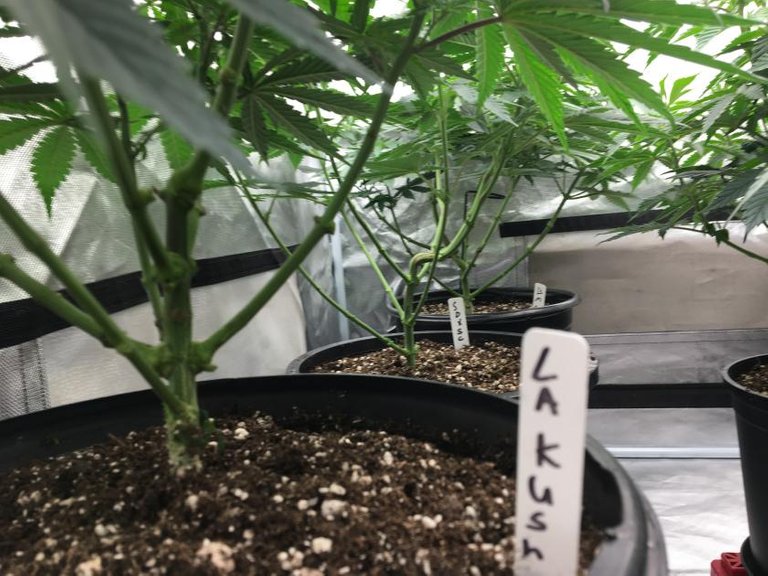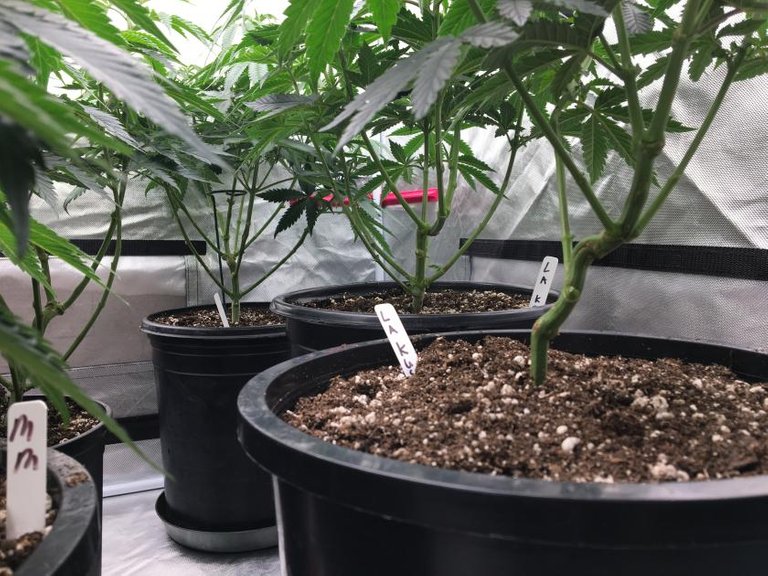 ---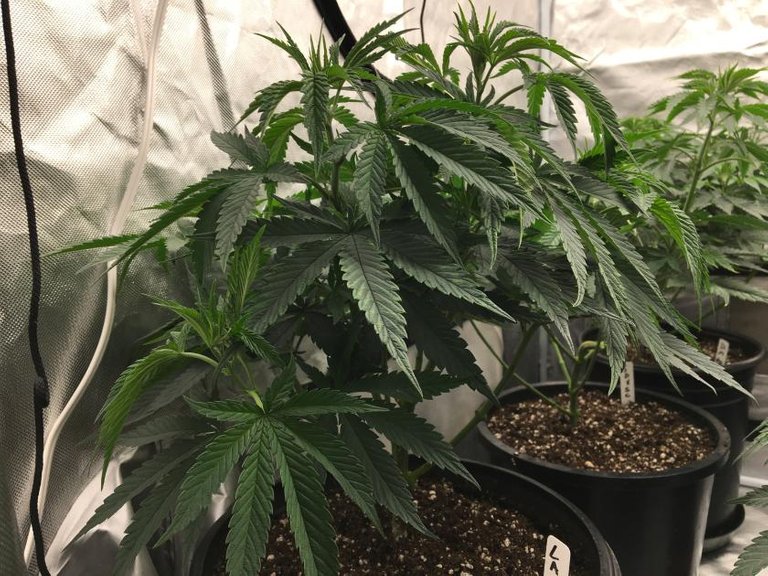 Shoutout to @lacausa. My La Kush Cakes are looking great! Still no sex, but my gut is telling me these are female. The only one that did show itself, was a male, and is gone. Now I have been fooled before, but never after this long. But we will see soon. I am still undecided if I am going to throw up a trellis. If I don't, I will do some more Super Cropping. Either way I need to fill up the canopy some more before flower. I am thinking I will flip in a week, to a week and a half. So stay tuned my friends!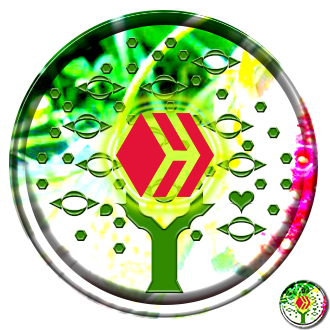 ---
---