Tent Update: End Of Summer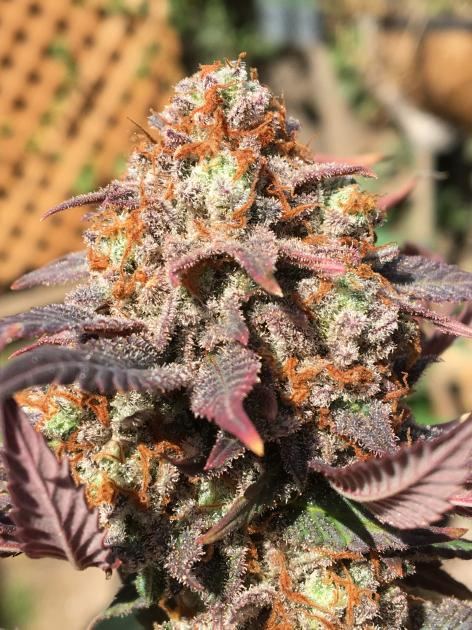 Banana Punch x Mac & Cheese F1
What's up fellow Weed Nerds! What a long weekend, which has been nice to be able to relax, and enjoy the time with my family. Only having to worry about my dry room doesn't get to dry, nor to humid. With the weather we have been having, it has been a breeze. Only problem is the heat has been getting a tad warm, but never over 80 degrees. As of now I have cut 7 out of 10 plants. Only ones remaining is a Rainbow Chip, and both of the Dirty Little Secrets.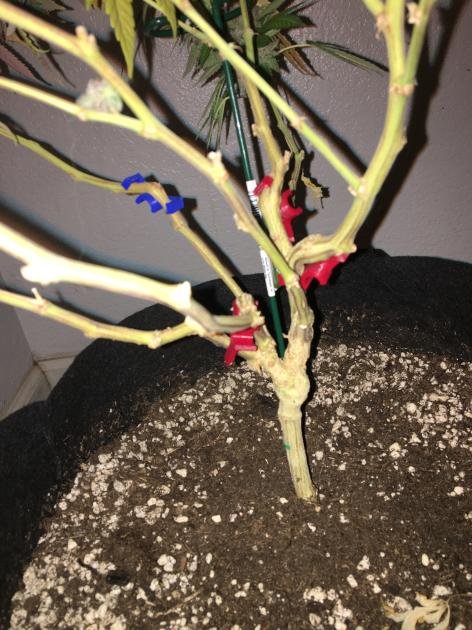 You remember the Monster Cropped clone I took from the Banana Punch X Mac & Cheese all-star pheno? Well after 80 days it is now hanging upside down in my dry room. Letting it hang for the extra days really has brought out the color, and trichomes. I almost forgot how good it is. But no Monster Cropping this time.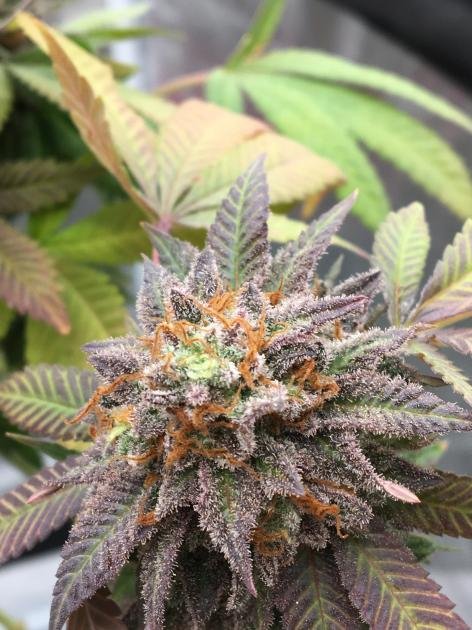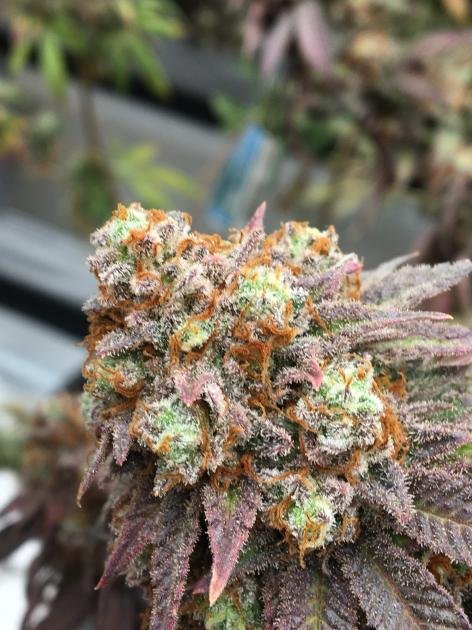 ---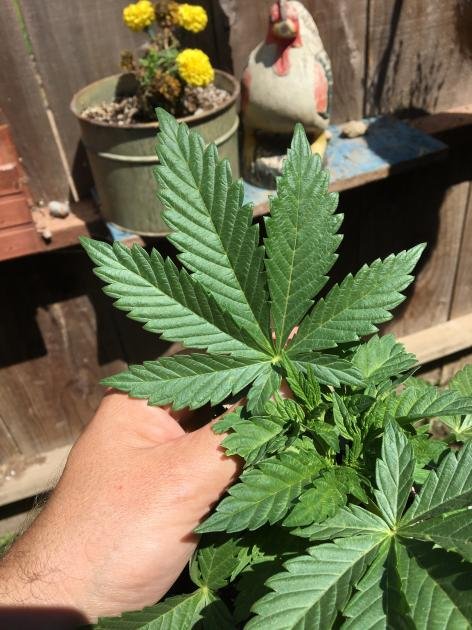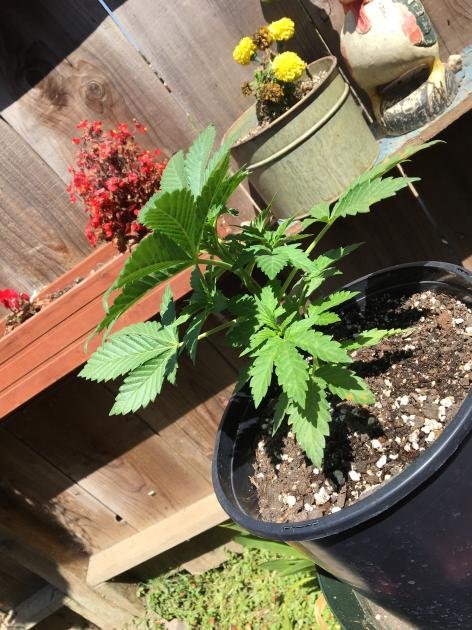 ---
This plant is from a seed I found in a bud of the above pheno. Just one seed out of 3 ounces, or at least I think. I suspect it is from the Silver Haze I pollinated last round with a F2 Mac and Cheese Male. I actually found a few seeds from the surrounding plants, with this one being one of them. As soon as I found that seed, I placed it in a cup of water. So the only question remains on what I should do with it? I possibly just may let it grow out, outside. Or take a clone, gift it, and grow the clone out indoors. Still thinking about it. Only reason why I am even considering it, is well look above, this is some great genetics. But after all I have quite a few combinations, with my Big Mack F2, the BMX, and the upcoming Big Mack x BMX.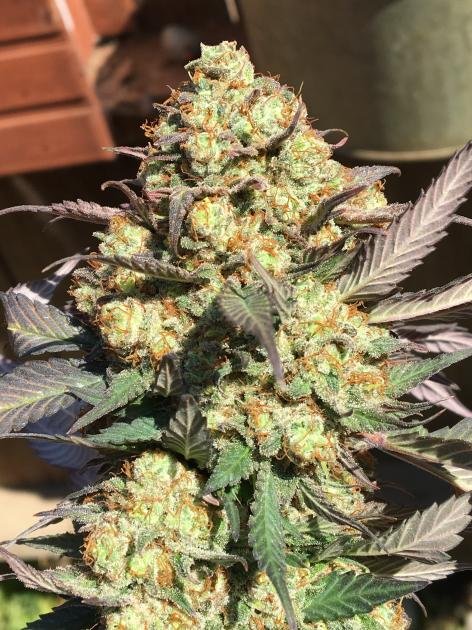 The Big Mack F2
Speaking of Big Mack, I ended up cutting the Blue Pheno last night. This F2 has so much of the same traits of the above F1 pheno, but with bigger buds, and thicker! Going to be an ease trimming.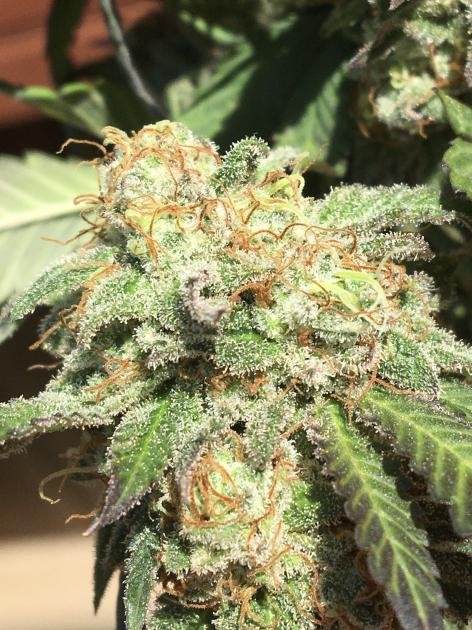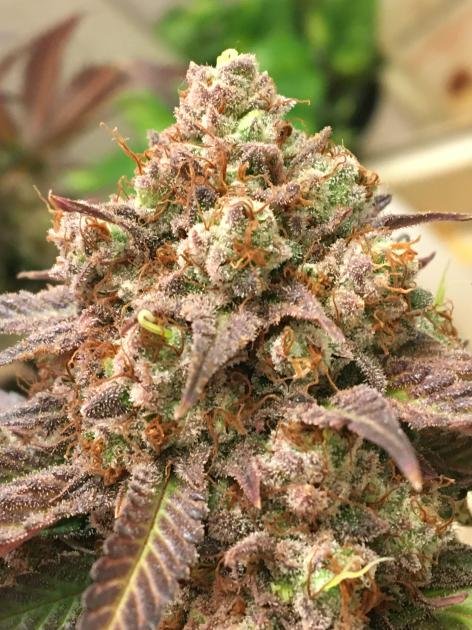 ---
It was fun to grow. Also very easy. Can not wait to grow it out again, and see what I can do with it. Especially now that I know she can take more nutes then what I gave her. Also I need to get my light closer to the canopy next round. With cooler temps coming, it should be easier to bring down the overall temp a few points.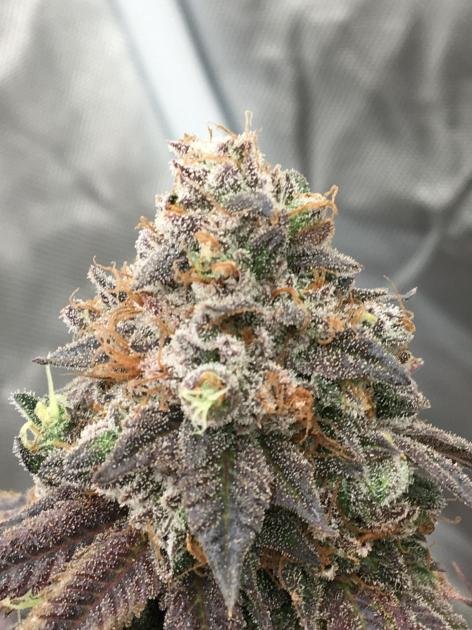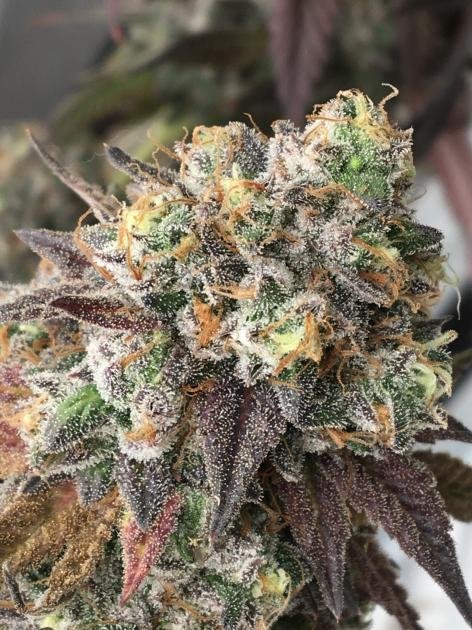 ---
Donkey Butter x Rainbow Chip, AKA: Dirty Little Secret
Now here comes the All-Star of this round of growing. I was excited to give some Exotic Genetixs a try, and they did not disappoint! Genetics are crucial if you want to grow fire, and Exotic has that fire. I have had a sample of the DLS, and everything about it has me felling like it's the mid 2000's again. It has been so long since I have anything that compared to the Og Kush from back in the day, and even though this is not exactly like it, it's damn near. The buzz is just perfect for me. Not to mention the bag appeal.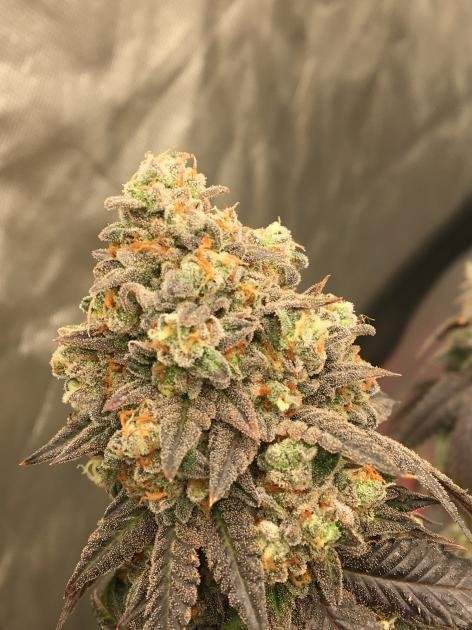 Sunset Sherbet x Mint Chocolate Chip AKA: Rainbow Chip
Next up we have Rainbow Chip. This one is also great, but lacks what the DLS has. I have yet to try a sample of this, but I suspect the buzz to be similar to DLS. Ill be sure to give a smoke report, since one has been drying for a few days now. I have to say I am happy with the environment I have for drying. My plants are easily hanging for 2 weeks before I begin to trim. Last round I tried the wet trim, and hang in a dry rack, but TBH that was such a pain in the ass. Also it took up more room then I thought. But my buds turned out great using that method, so I would never knock it. I prefer the old school method of drying, and curing. How do you dry? Please comment below.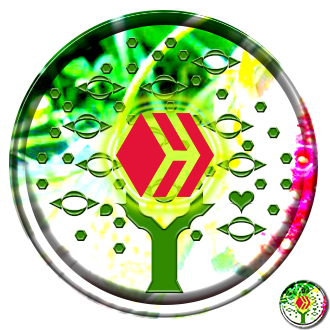 ---
Posted via weedcash.network
---
---