Tent Update: Defoliation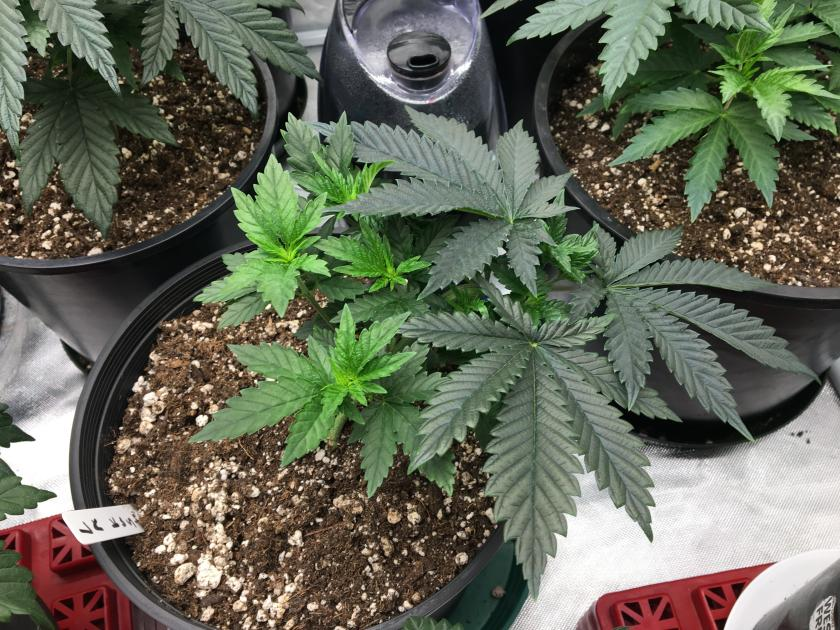 What's up Weed Nerds! The tent is rocking, and growth is vigorous with new shoots forming everyday. So far only 2 males have shown themselves. I expect to start seeing more sex parts in the coming week. Or I should just take some cuts to sex them, and get this show on the go. So far in my head I am planning to keep 9 of these plants, and put into 5 gallon pots, and SCROG.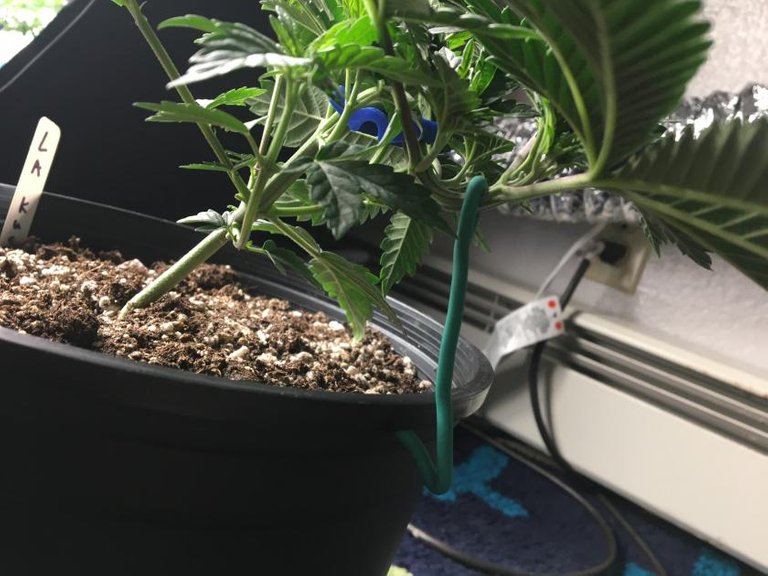 The LA Kush Cakes, which are the Jungle Boys Seeds @lacausa gifted me are starting to look very good. I am keeping the profile short, and bushy.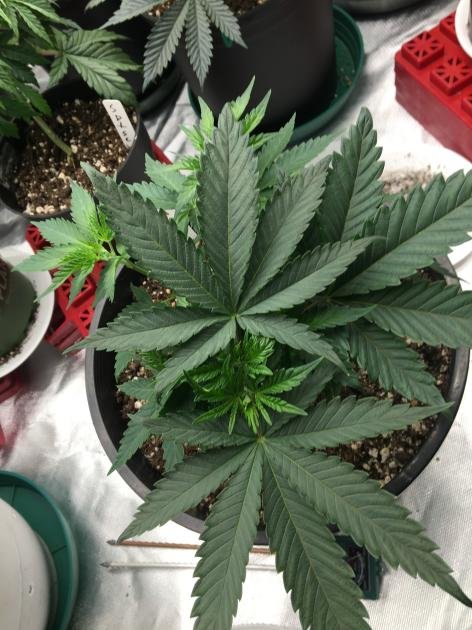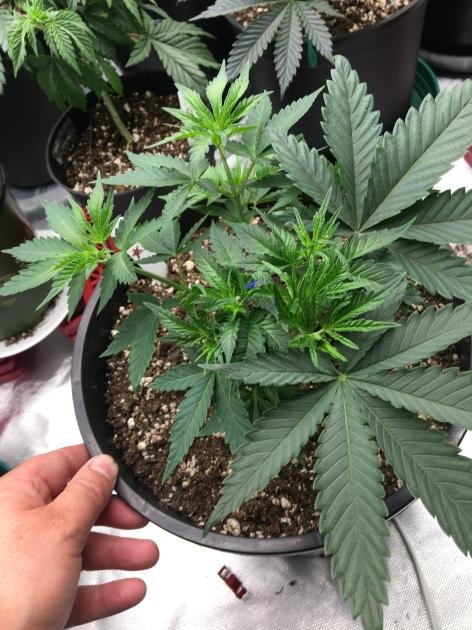 ---
I am also doing defoliation to allow more light to penetrate the canopy. The plan is now to let these grow taller, and as they grow, keeping the the tops all level with each other. This will be done with more Supper Cropping, and/or tying tops down to allow the others to catch up.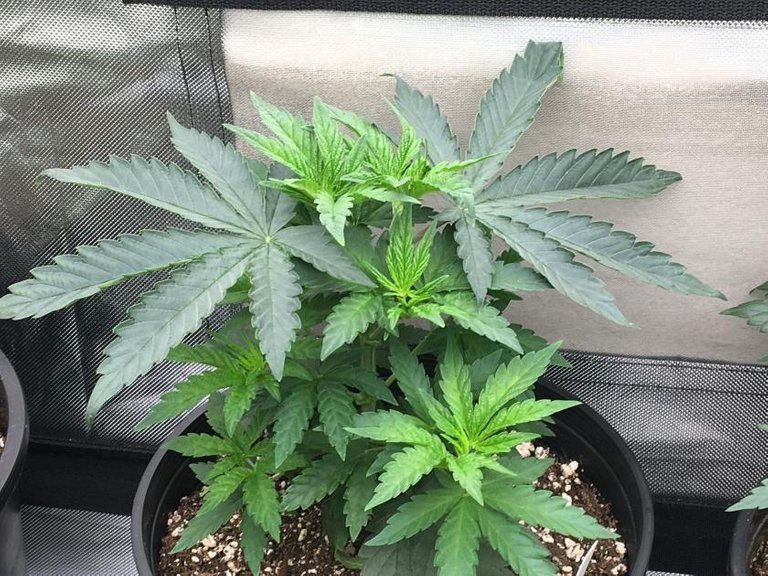 Big Mack Superstar
As of today I have only gave a few plants a light top dressing. In about a week I will apply a Top Dress to all plants, and hopefully by then I will know which plants will be kept, and which ones will get the axe. I have been using RO water, which is treated with Cal/Mag. I alternate between a Cal/Mag that has a NPK value of 0-0-0, and a Cal/Mag Plus that has a NPK value of 2-0-0. Once a week I add Mammoth P, and Bi-Weekly I add a Mono Silica. The Mono Silica is some amazing stuff. Only .1ML per 1 gallon of water is needed! Ill talk more about it in a future post.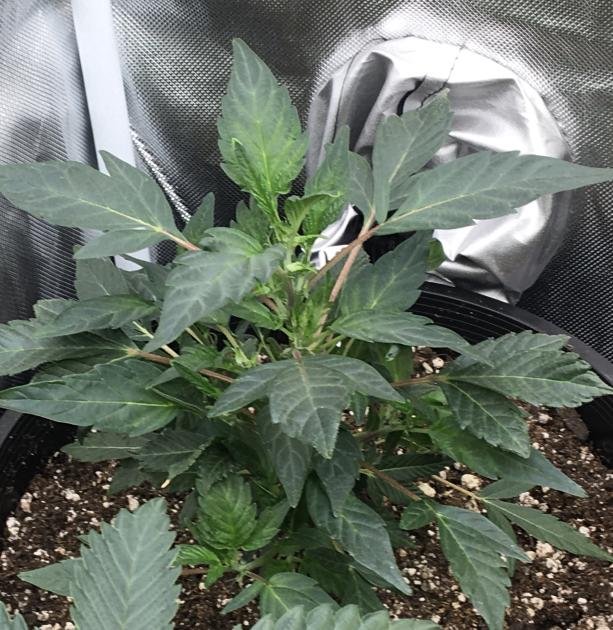 The Monster Cropped Miracle Big Mack
Humidity is being kept in the 60% range. Lately the weather has been treating us good, and the ambient air is in this range, allowing the Humidifiers to get a rest.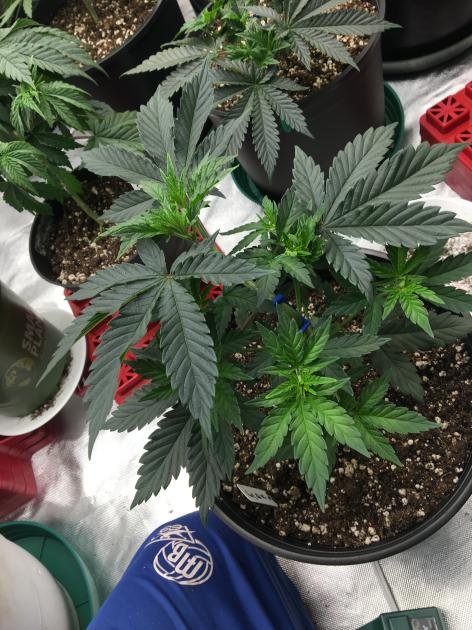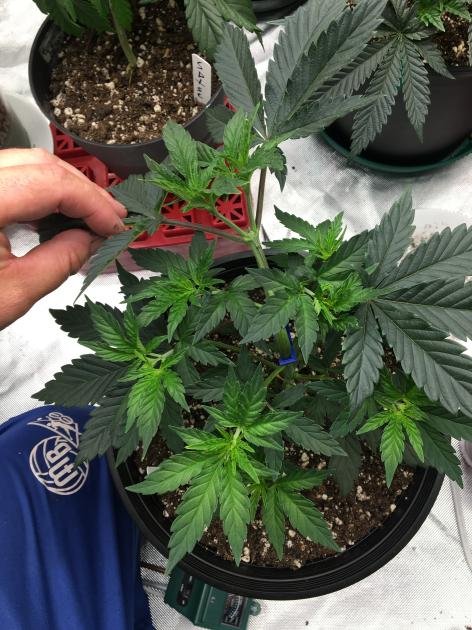 ---
So now that I have cut some leaves off blocking a good portion of light, I will see some explosion in growth. Getting in the tent everyday to defoliate, bend, and twist branches, and/or tying down braches will be crucial. It is easy to let them get out of control, and when the time comes to do what you have to do, it will be a big pain in the ass.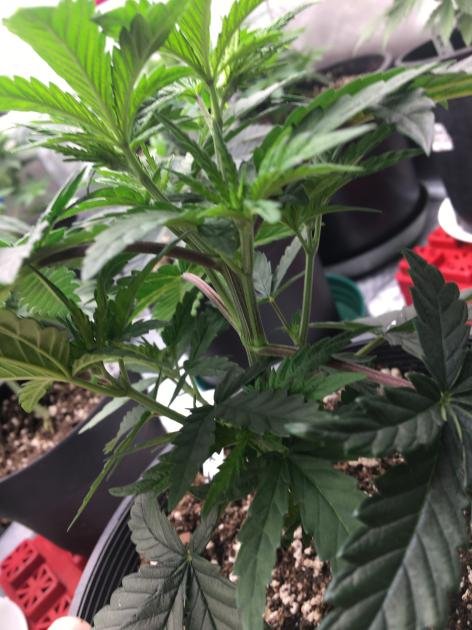 Even now it can be a handful. But this is the fun part. What you do now will show in flower. Having a sea of colas is such a great felling, and also makes good for pictures;)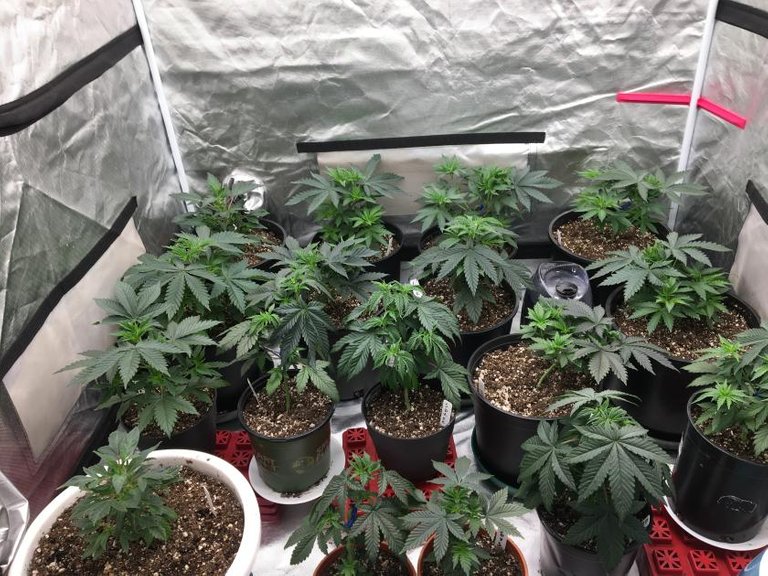 As you can see the plants in the small pots are starting to outgrow them. So far my hunch has been right, and both of the males I have are in small pots. TBH even if the ones in the small pots are females, I will gift them to someone else to grow. But still have to wait to see what the ones in big pots are. Sexing them is starting to seem something I should do ASAP. It will also make a great post.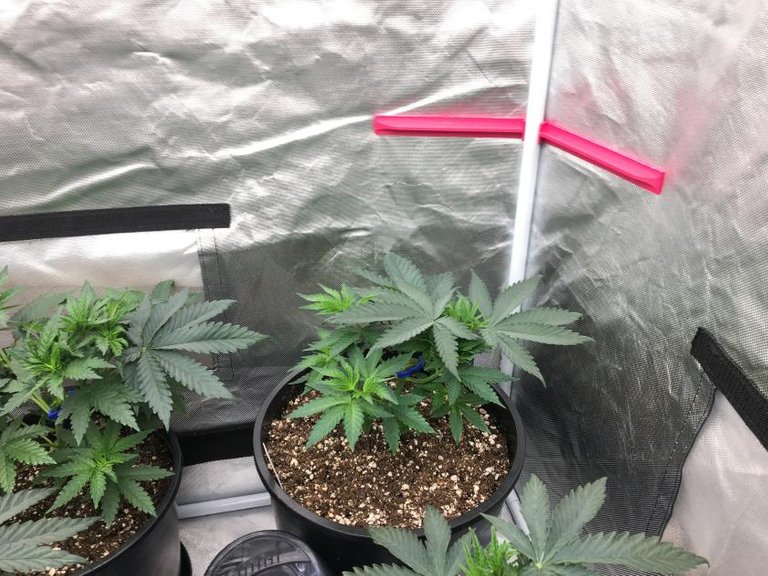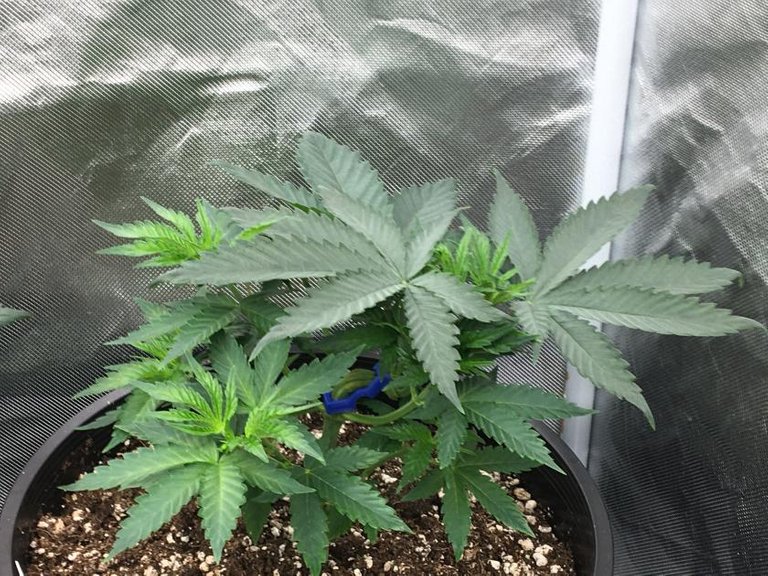 ---
The Big Mack Superstars are showing some great conformity. Very, very excited for this one. I will start sending out testers to the Big Macks, and you all know who you are. Anybody else interested in growing them out, HMU. As long as you do reg updates here on the Chain, I will be more then happy to send you some. But until then, everyone have a great week, and Happy Growing!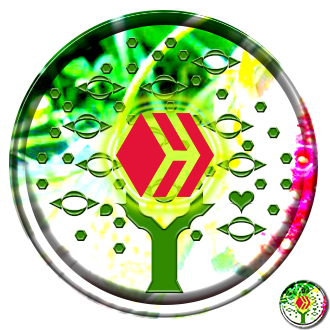 ---
---