Tent Update: Day 55ish Of Flower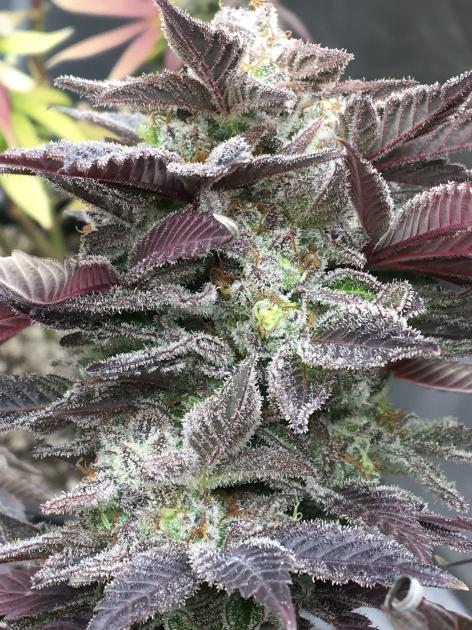 A Very Pregnant Miracle Mack...
Hello fellow Weed Nerds! Hope all is well. We are already approaching another month in the new year, and damn am I glad! I know things are a bit down, but that is expected. Things move in waves, and in the crypto world, those waves are always rolling in to shore. Since Hive is a Blockchain of people, that is even more true. We get burnt out, and at times need breaks. It's life. But I do have to say our community is strong, and still rocking. Canna-Curate is now 4 years old, and Weedcash is around 2, and that is saying something in this crypto sphere. One thing that I notice is people always flock to the next new thing, and their attention spans are short. At least for the ones that flock to, and then move from that project once they suck whatever value they can from it. It is what it is. One thing that is on our side, is cannabis will never go out of style. Then we do have some talented growers here whom are getting better each day, and that alone is exciting to watch. All is a recipe for success. I applaud you all, and am excited for the future, whatever it brings.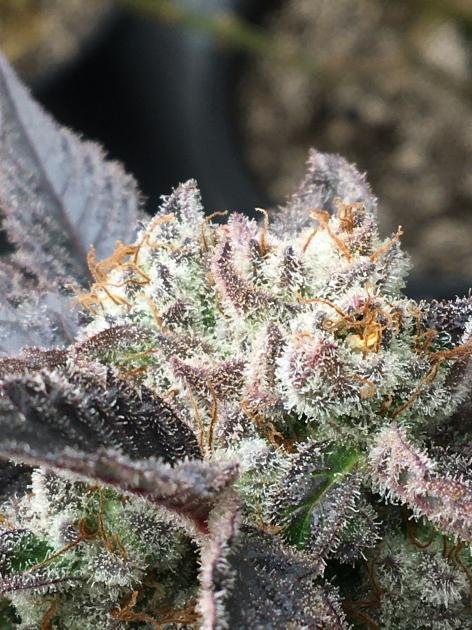 ---
This pregnant Miracle Mack is impressive! Plucking seeds out is not fun, but once this is dry I am going to go to town to roll up joints of this resinous flower! It is infortune that I am a little burnt out on popping seed, but as soon as my break from starting from seed is over, Ill be testing this one out. If it is anything like it's mom, I will have a winner on my hands. Sure the Big Mack is nice and all, but there is always room for improvement, and this is it.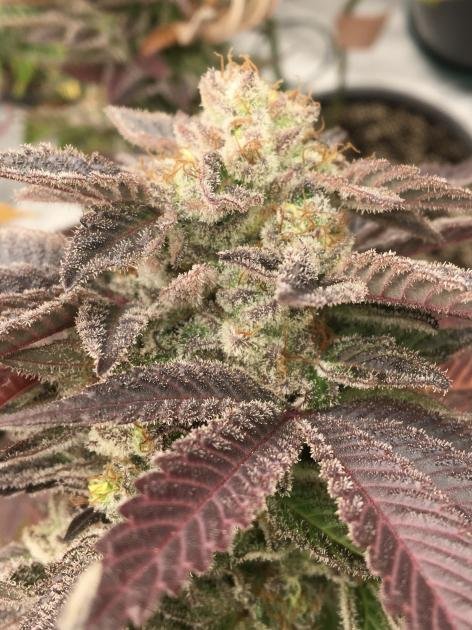 On the other hand, the Sensimillia Miracle Mack is also stacking on trichomes. Both are just gorgeous plants, that is safe to say that the Purple Punch linage is really shining through.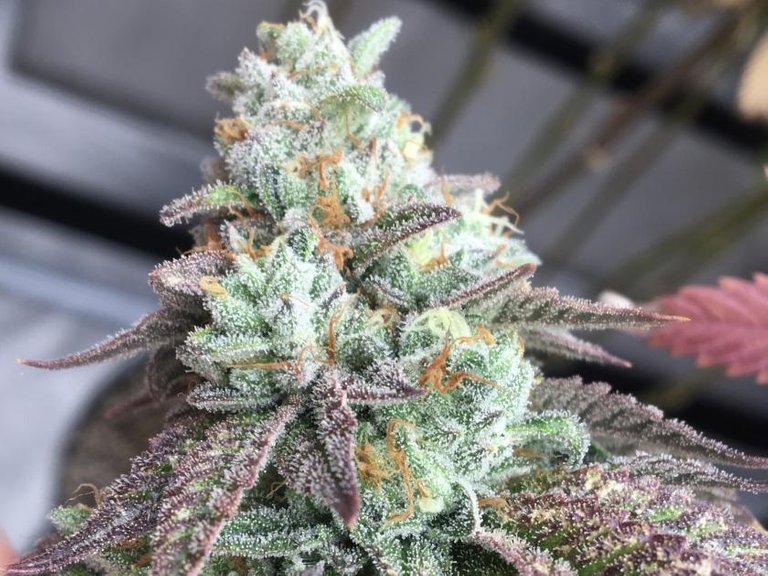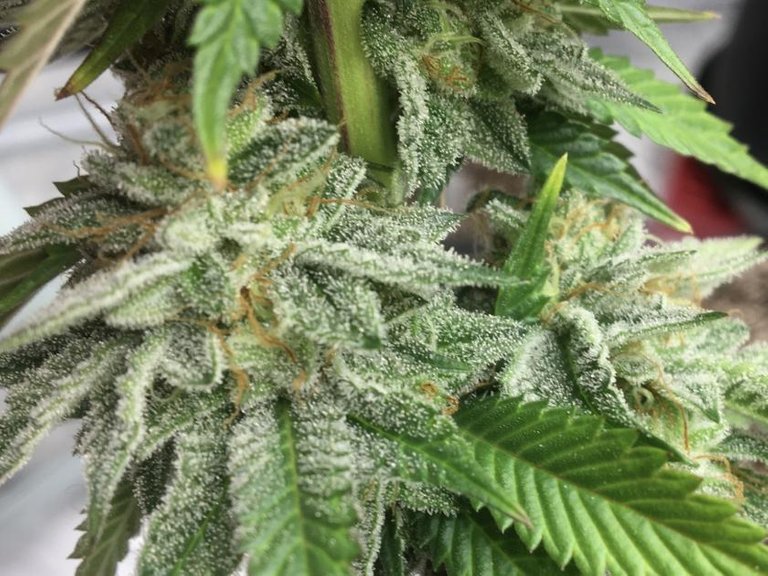 The La Kush Cake is another one stacking some nice trichomes. One thing that I have noticed, is the tops are starting to turn purple, while the bottoms are staying more green. I have recently cut off a bud at day 42, and it is some potent smoke. Although at that early of stage, the buzz is a little intense, and not particular ideal for a night time smoke.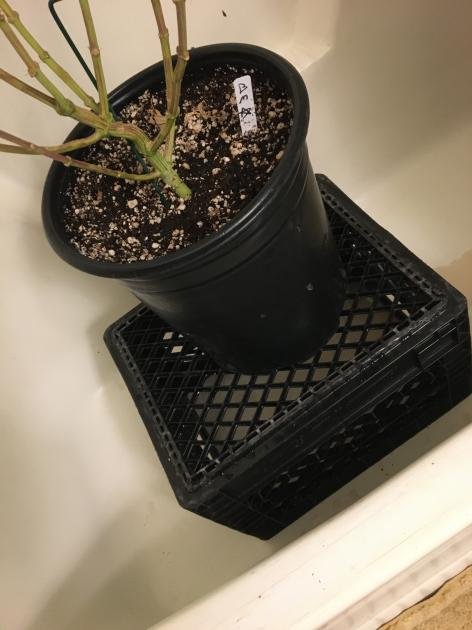 I have begun the flushing process, and am looking to cut between day 60-70. I am planning to cut all at the same time in order to use the tent as the dry room. I also want to hurry and cut, to move on to the next grow. Which will be an all clone grow, and most likely in my old 32x32 inch tent. I plan to use a 400 Watt HPS for flowering, which is to weak for the 4x4 tent, unless I just don't fill it all up.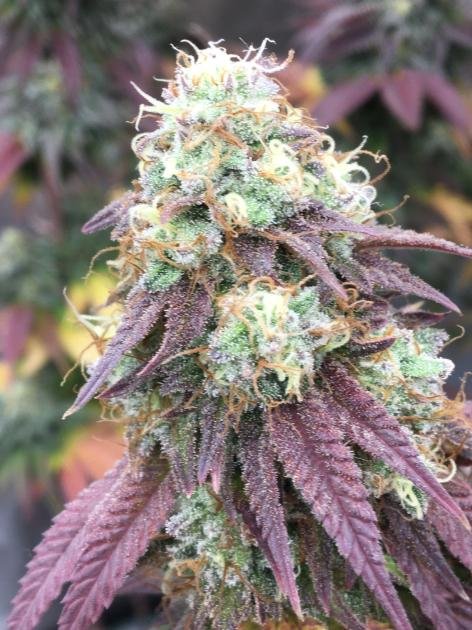 The Big Mack Superstar is doing decent. It is defiantly one plant that did not like the over watering early on in flower. But it is starting to come around, and it is seeming like it is leaning on the Sativa side of life, and it is reminding me of a fruity Jack Hera.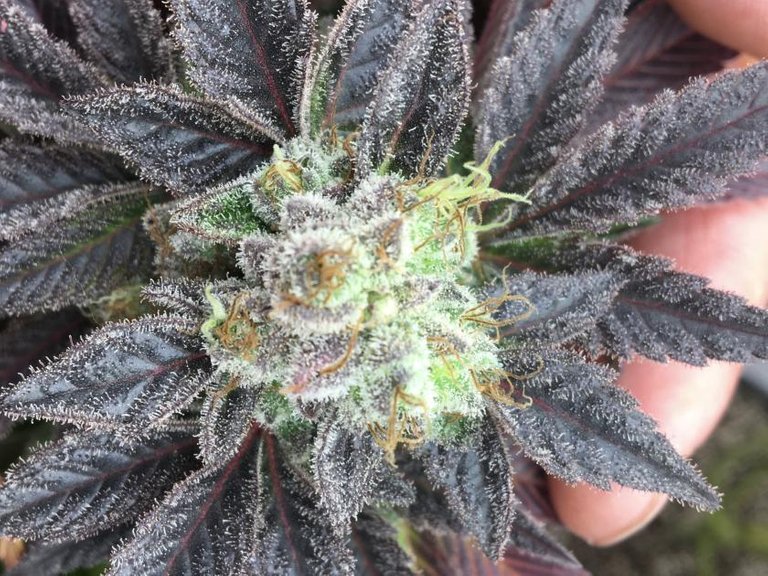 More Miracle Mack
It seems temps below 70 degrees is bringing out the colors in all of these plants. It should be real interesting if I get my hands on the Grape Ape that I want to grow so badly.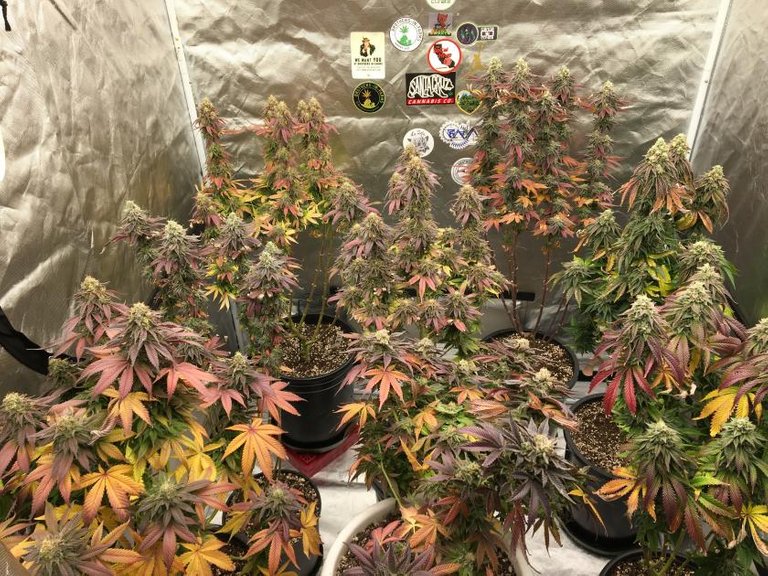 Although I did not manage to fill up the canopy completely this round, the amount of larf has decreased. Which is always something I deal with, but one reason is not going up high enough when I "Lollipop". So I would not be surprised if I get close to the last rounds weight. I do not think I will go over, but I do think it will be damn close.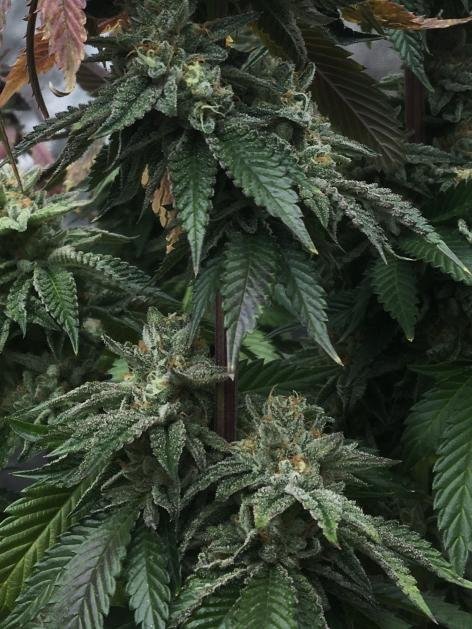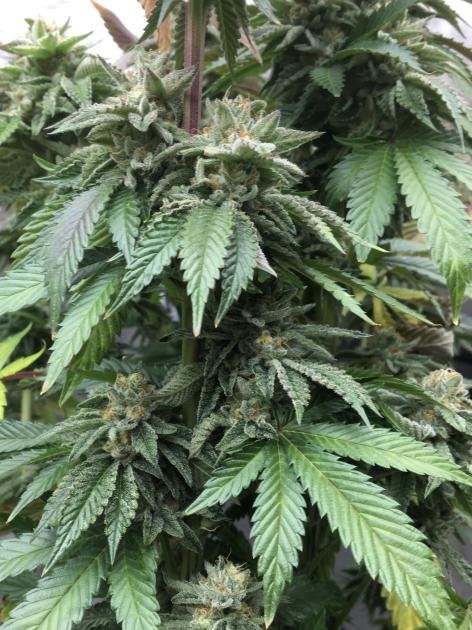 ---
Defiantly should make it an easier trim session. So yeah as you can see I have some good things, and some bad things going on. But overall I cant complain. No mold. lol Which is something I used to deal with on a constant basis growing in the closet. Also having some nice flowers to be smoking on soon is a win. There is lot's of room for improvement, and some days I admit I got lazy. Which is one reason I fell like downgrading to the smaller tent will give me a nice break, but at the same time let me keep on growing. I am not sure if I will use the same medium, since I would love to mix it up. I do have some compost that is very near to being ready, and maybe Ill just use that mixed with some worm castings. But we will see. One thing that is given, is that I will change my mind. However I am pretty set on trying out that HPS next round. So until next time, have a great week!




---
---