Tent Update: Back At It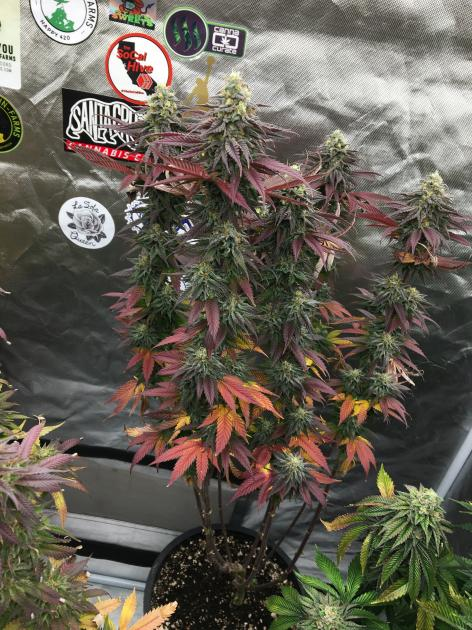 Sunday Driver x Slurrycake
Hey Weed Nerds! Sorry for my lack of posting, been in a weird spot mentally, so have not really been taking much photos. Plus my phone has been acting so shitty, and lagging on getting a new one. But soon I will be getting a new phone, and I am sure once I get that I will be up to taking more pics again. But I do need to get in the tent soon to document these final days, regardless of new phone or not.
The Pregnant Miracle Mack
The Pregnant Miracle Mack is stacking some crazy Trichomes, and I am so happy to have pollinated this freak. The Offspring is going to the best Mack of them all! Quite possibly the most colorful of them all as well. The Sensimilla MM is a little behind in in development, but that one is also turning into a freak.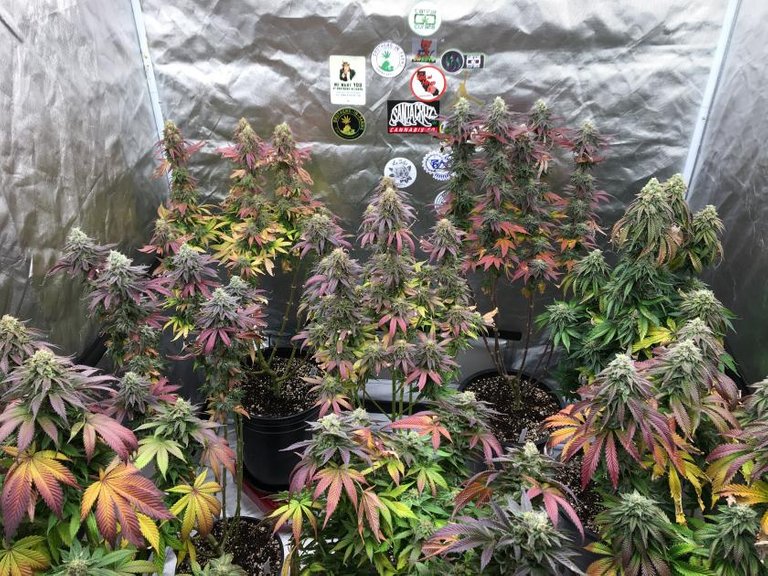 I have began to flush, and will hopefully be cutting within the next 2 weeks. I am sure a few can go longer, but I am just over this run, and can not wait for the next one. Which will be from clones. I need a break from cracking seed. Cracking seed has it's advantages, but also disadvantages. Anther big reason I want to do clones next, is the Kushmans Cut of Grape Ape, that hopefully is in stock at my local nursery. After seeing what @derangedvisions produced a couple grows back, I have been craving some Purple Bud. But not just bud that looks Purple, bud that also tastes purple. This round I missed out by a few weeks on this cut. So hopefully I do not miss out again.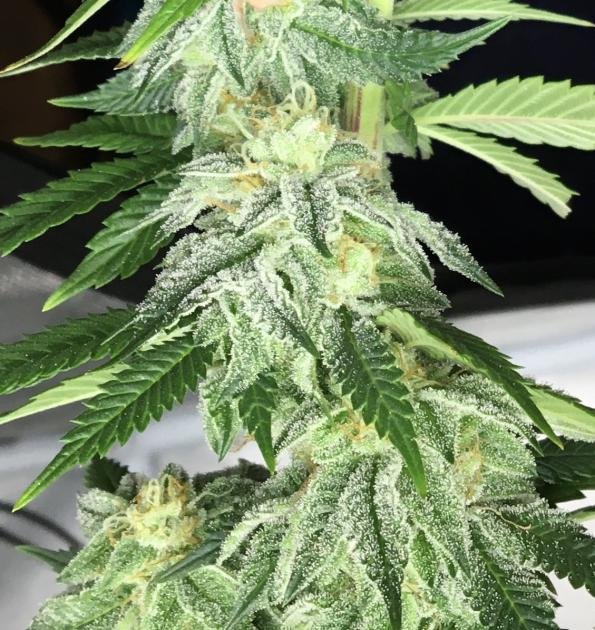 Bottom of a La Kush Branch
The La Kush Cake that was gifted to me from @lacausa is really starting to show itself, and this is the kind of herb that I love! It has a sweet gas smell to it, and reminds me of a Og Kush with vanilla as the dominate smell. I suppose you can just say the Wedding Cake is shining bright on this one, with that sweet Kush to it. Pictures with my current phone does not justice.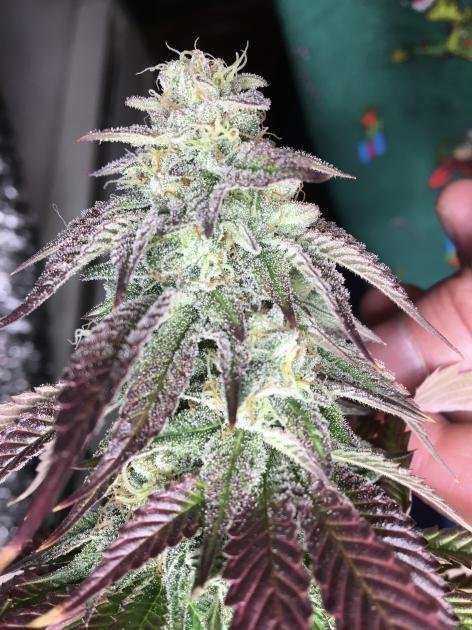 More La Kush Cake
Doubt I will hit 1.5 gram a watt this round, but I am happy with the quality of flower. I admit I was a bit lazy, and at times careless. Which is why I am thinking of getting just a few clones, and growing in my old 32 inch x 32inch tent. Just to not have to many plants to worry about, and since I will be know the sex starting out, I will not have to worry about starting off with more then what I need. There is talks about sending some Runtz in the mail, and if that is the case I will put my 100% focus on those, and then just pick up 2-3 more from my local nursery, with one being the Grape Ape. But I most confess, one other reason I want to give the 4x4 a break, is to try out the 400watt HPS I recently came across. I fell like this size would be perfect for the 32 inch x 32 inch. So stay tuned my friends!




---
---