Supper Cropping 101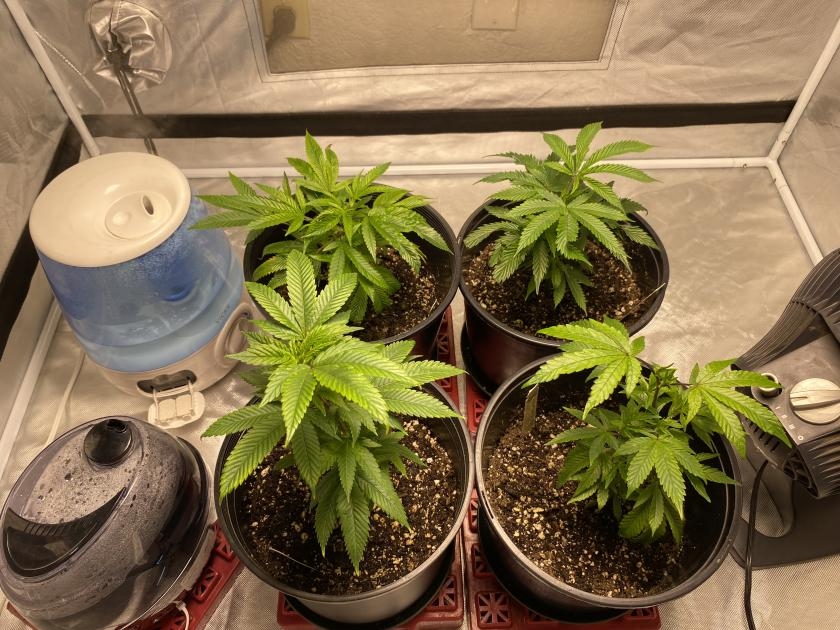 What's up Weed Nerds? What are you growing this year? It is time to get started if you haven't yet. Bifbeans will be having a 4/20 sell, so make sure to save up your Hive to get you some fire genetics. Or if you have access to clones, support your local grower, and pick up a few. If you are starting a plant indoors, and plan to put outside check out this link here to follow some important steps for a safe transition. Another important thing to remember if you are going to put a clone outside, is it will flower this early into the year. Check out the Gas Lantern Technique to ensure it stays in Vegetative stage, and you don't deal with a re-vegging plant in the middle of summer. As for me, I am staying indoors.

Strains:
All clones from Dark Heart Nursery
Light Cycle:
20/4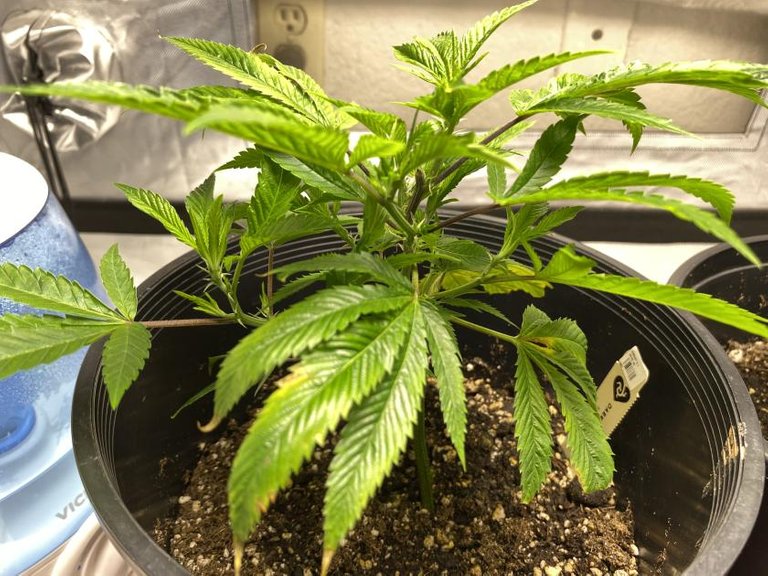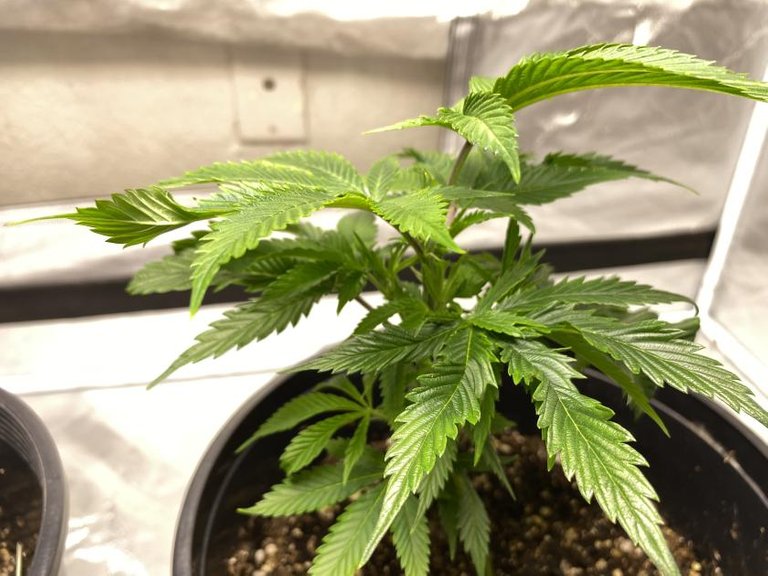 ---
I have to admit, these clones where not in the best shape when I picked them up. I made the mistake of waiting to long, and going to early. How so? Well I was wanting a specific strain, and was waiting for it to drop. As time went along, I grew impatient, and was losing the will to grow anything at all. So I went ahead and picked up some clones that where sitting on the shelf for a few weeks. If I would of waited 2 more weeks, I would of got the exact clone I wanted, Grape Ape. But all the ones I got where on my list, so it is not a big loss. After all I am now ahead, and even closer to a harvest. As you can see the clones are starting to show some growth, and start to look less shitty.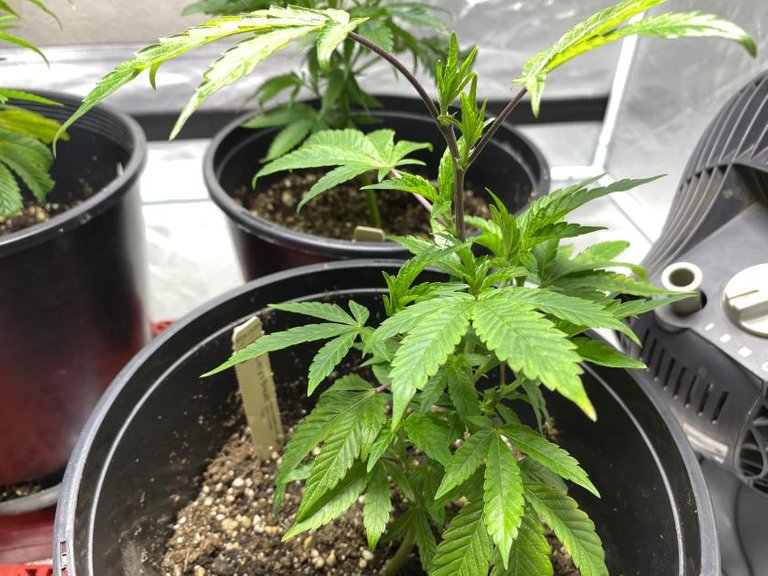 With growth, comes training. Growing indoors under an artificial light, it is best to keep a low profile, and keep the plant wide, with as many tops as you can get. This is when topping, LST(Low Stress Training), and Super Cropping comes handy. I already topped last week, now I will Super Crop the taller ones to have an even canopy.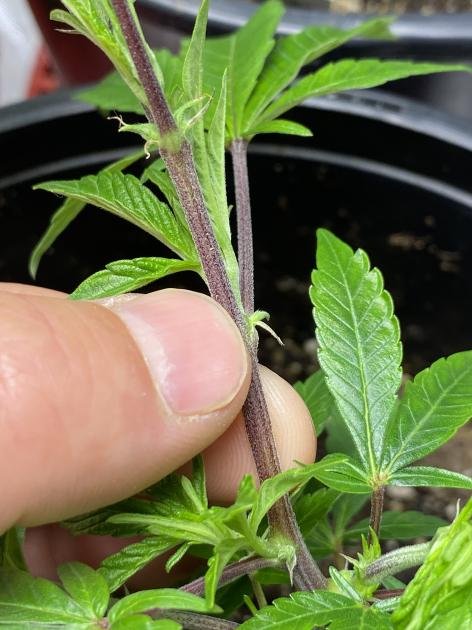 ---
Super Cropping is consider HST(High Stress Training). You are basically hurting the plant to make it do what you want. In this case I am redirecting the top branch on where to grow. Since it is above the canopy, I chose a spot where bending it over will allow it to be at the same height as the other plants.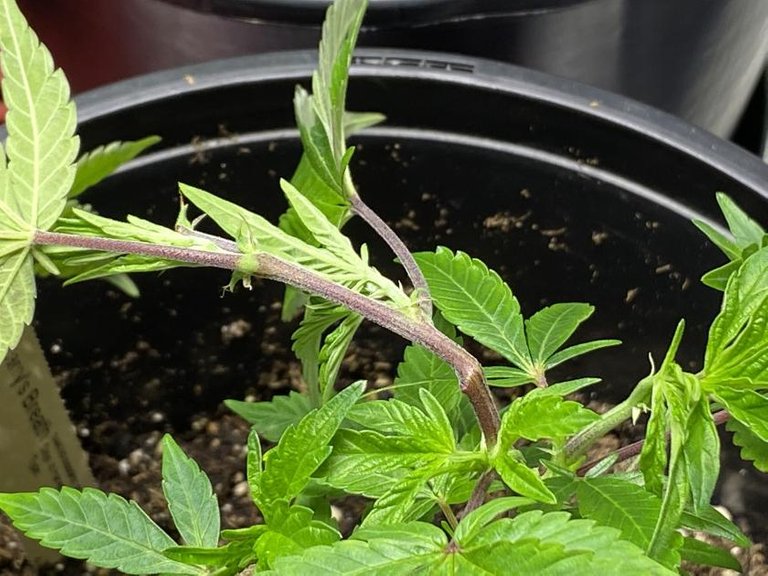 Now those shoots that where on the middle of the plant will become tops. At first this is something that was intimidating for me to do. Once you get the hang of it, it is very easy, and really soothing.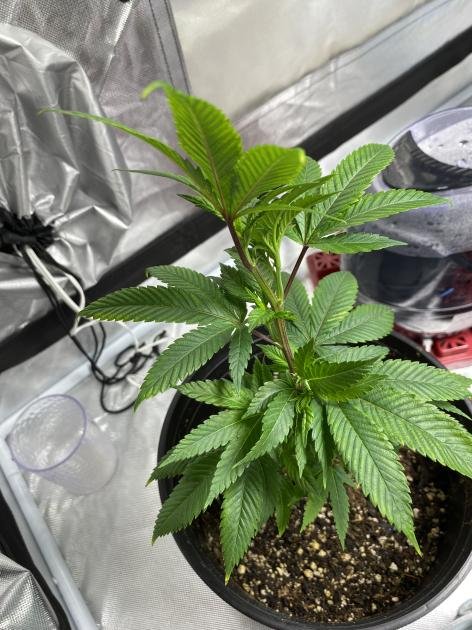 ---
Next up is the Chili Verde. I have to say this was the worst looking cut out of the bunch. But with some TLC, and time that will be an after thought. This one was taller out of the bunch, so Super Cropping once again will be the technique I use.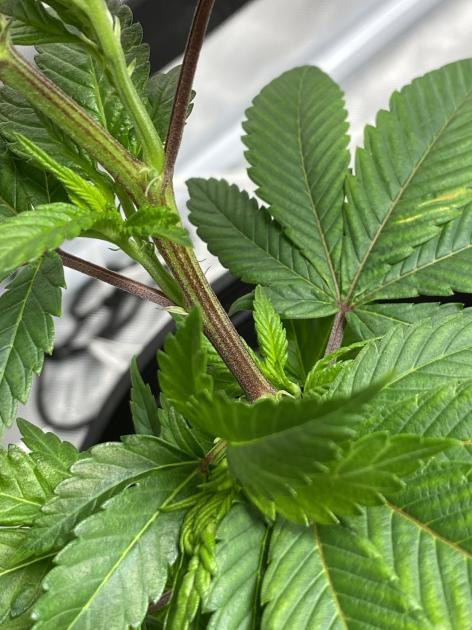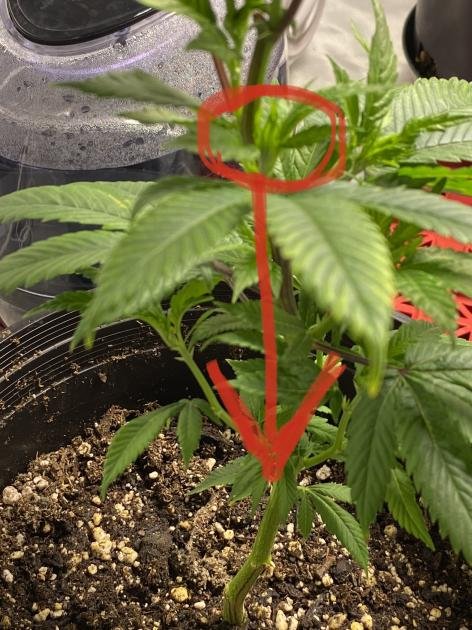 ---
First thing I want to determine, I where I want to bend the plant, and which direction I want the part I am behind to be situated. I do not want to bend it over to where it is blocking bottom shoots. So I bend it over to a side to where no bottom shoots are being blocked.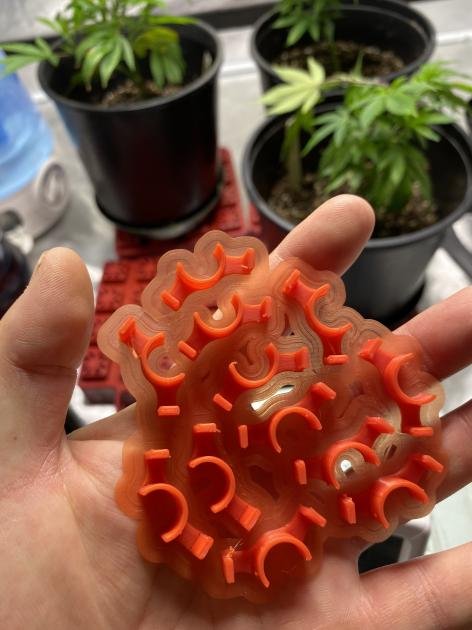 I am going to attach a Super Cropper to the branch. Luckily I have a good bit that was 3d printed by fellow Hiver @futuremind! Thanks' again, these work perfect.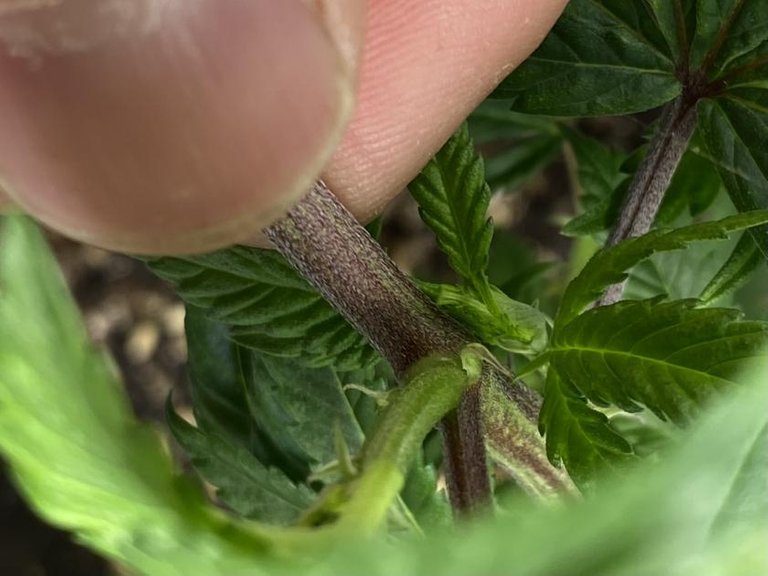 Before attaching these I find it easy to first soften up the branch by pinching it, as you normally would do with Super Cropping.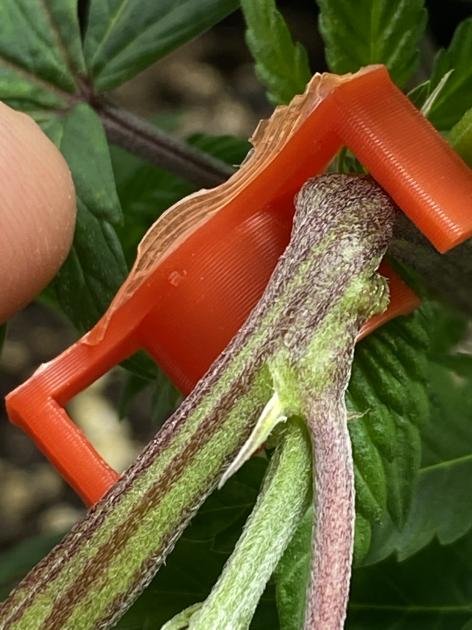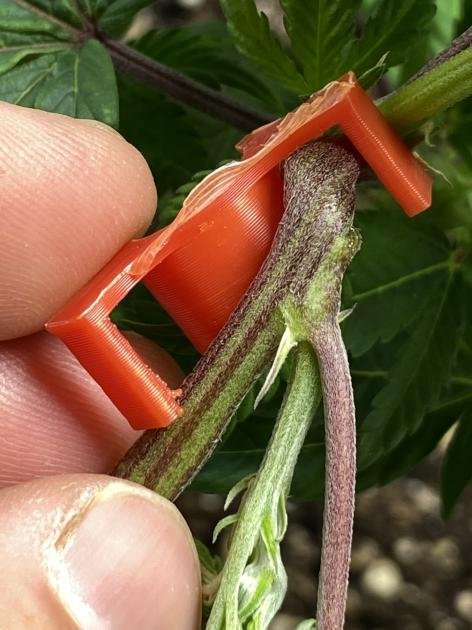 ---
I first attach the bottom part of the clip. Then slowly bend down the branch to allow the top part of the clip to slide on.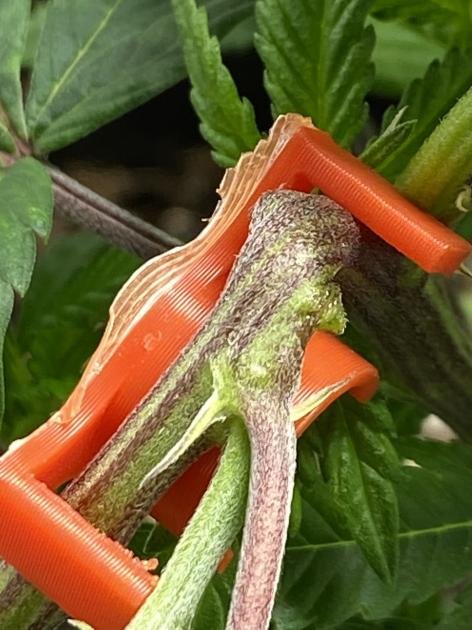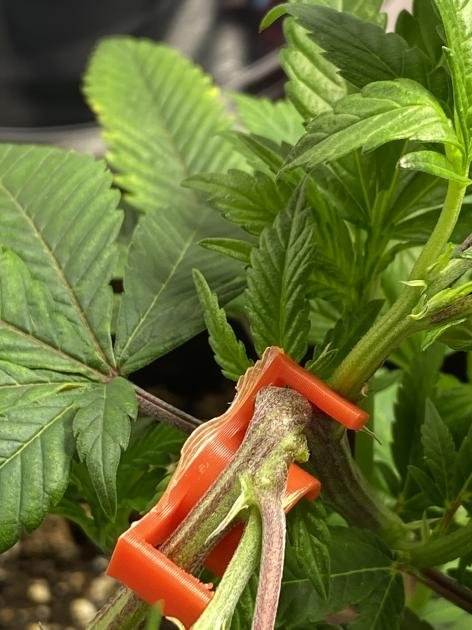 ---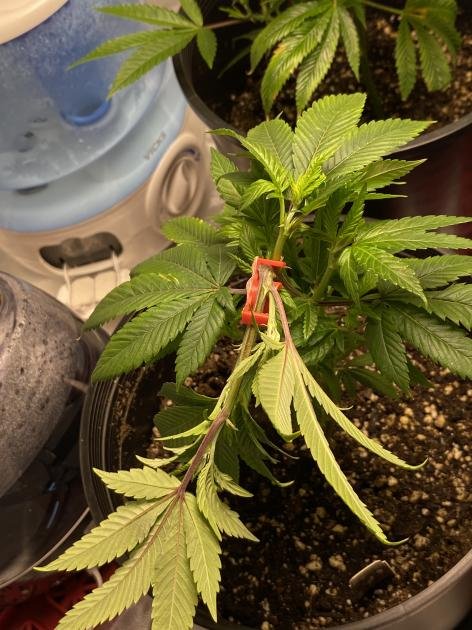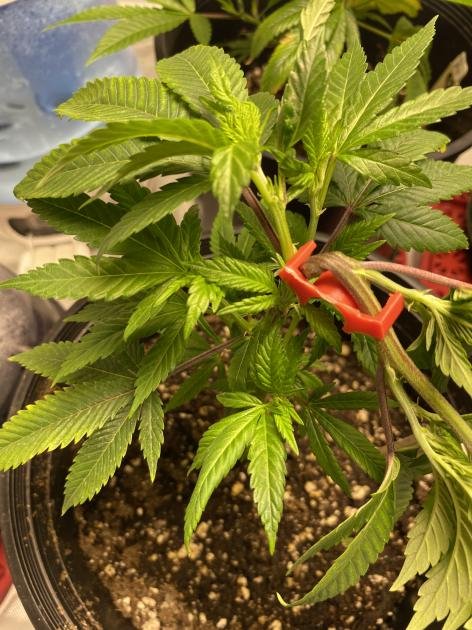 ---
Then that is it! Those shoots that are upside down will start to grow towards the light, and become tops. These clips are amazing, and I could not grow without them. Not sure if @futuremind has more, but I am sure it will not hurt to ask. Or you can head on over to Bifbeans, and pick up a handful for cheap. I have to warn you, these will break. Yes! The plant will eventually snap these. It is quite amazing how strong these plants are. So After a couple weeks, you can take these clips off without fear of your training being ruined.
So there you have it. An even canopy. Instead of them growing like trees, they will grow into bushes, of course with more training. I find vegetative stage very fun. With all the growth, and bending, and snapping, it does keep you busy. Next up is re-potting these into their final homes. Not sure if I will be entering the 3 gallon, or 5 gallon slot of the Grow Challenge. Besides getting that done, humidity is something I am monitoring closely. As you can see I have 2 Humidifiers blasting away. I have installed my Inkbird, which is a controller for my Humidifiers that turn them off, or on to keep at a constant 60%. It makes life a whole lot easier with that. So if your in the market for Humidifier, I suggest you get one that has a controller built in.



---
---