Sticky Scissors....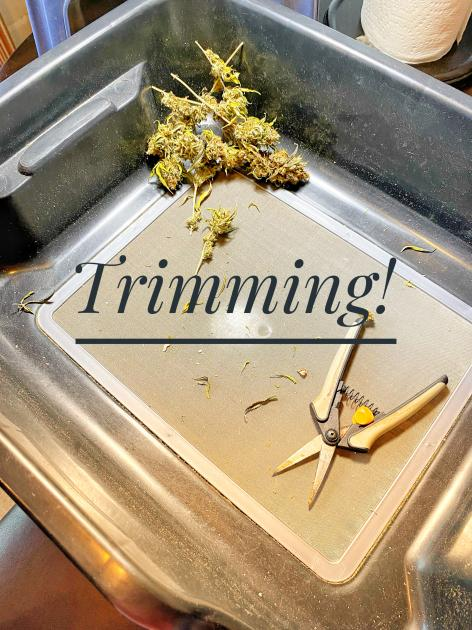 Hello Weed Nerds! So it has now been 9 day's since I hanged up the plants to dry, and they are ready to be trimmed, and then cured. Just in time too, since inspection is this Thursday. When renting you just never can be to carful. Yes it is legal here, but I just do not want them to come into my room, and be smacked right in the face with a 4x4 tent. They probably would think I am running some huge drug operation out of there apartment complex. It's funny when non canna people think of growing a few plants, they think of $$, and endless weed. Yeah the endless weed may be true, if you play your cards right. But all this is for me! Sure I gift some, and do sale a little to maybe buy dinner for the family, and help pay the electric bill. But that's it. Heck it may cost less to just go buy off the street, then grow my own. But less rewarding, and you never know what people will use to combat pests, or mold. Believe me, there is some nasty shit out there!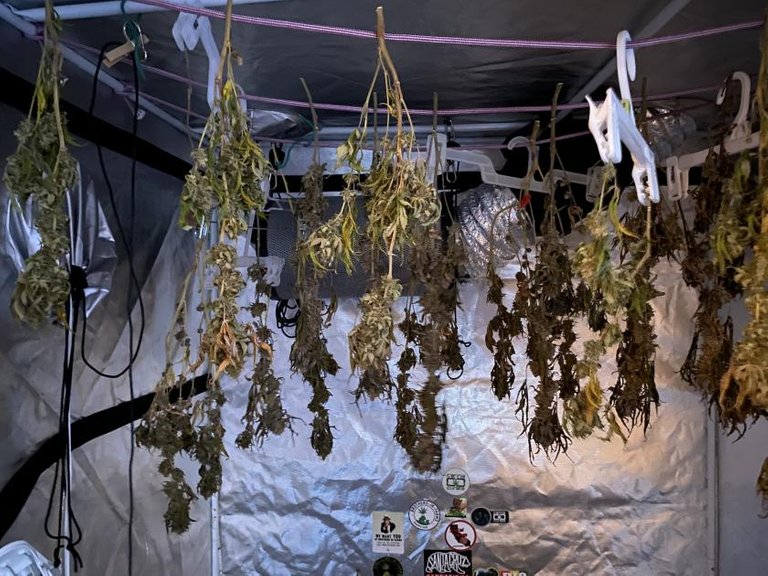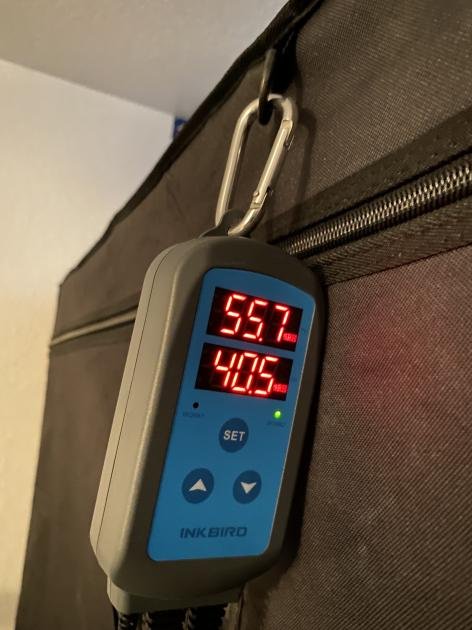 Weather has been great the past week! Then tent has been a constant 55-60%, at around 60-70 degrees, and without having to use any dehumidifier, or humidifier. Can not really complain with these numbers. Although yesterday did get a bit hot, and dry. Which caused them to crisp up a little.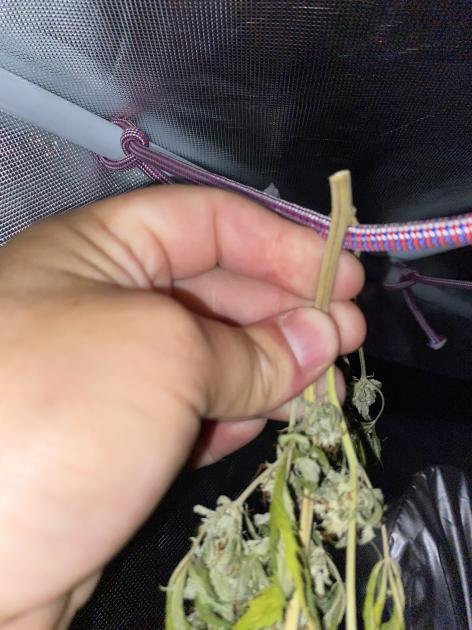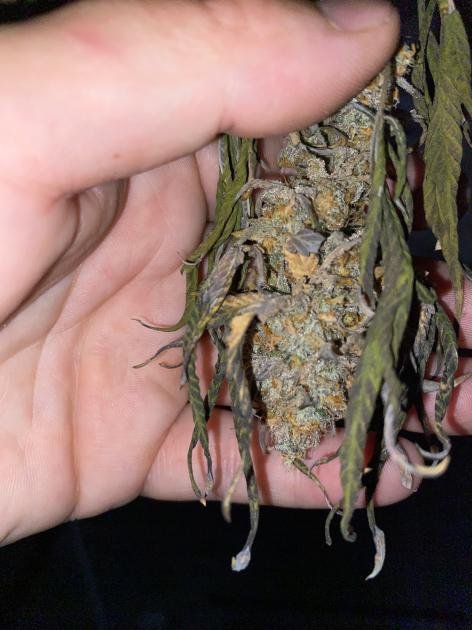 ---
Just a day before the stems where not ready, but after the end of yesterday with the tent being 50% humidity there where snapping, and cracking. This is the time you want to begin the cure process!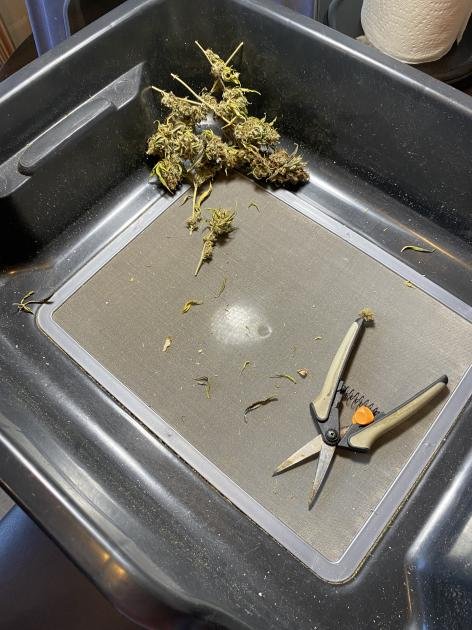 So time to pull out the trusty ole Trimbin! I have said this before, but will say it again for the sake you did not hear me last time. If you grow, invest into one. Or if you can, build your own. But for 55$, you can not spend your money any better. It is comfortable when sitting, or you can even set it on your lap, and watch some TV if you must. But not only that, you see that screen?
That is a sift to catch Kief! Once you get one, and see how much you catch, you shake your head in disbelief on how much you have lost in previous harvests. Then not to mention how hard it is to clean a plate after you are finished. The Trimmbin is also very easy to clean.
So the first plant I am trimming was the one hanging towards the back of the tent. The Chili Verde. I have to say there is a lot of larf on this one. I am not putting to much effort on the smalls, just plucking them off, and I will use the bigger ones to smoke on while the bigger buds cure, and then the smaller ones to make a batch of Canna Butter.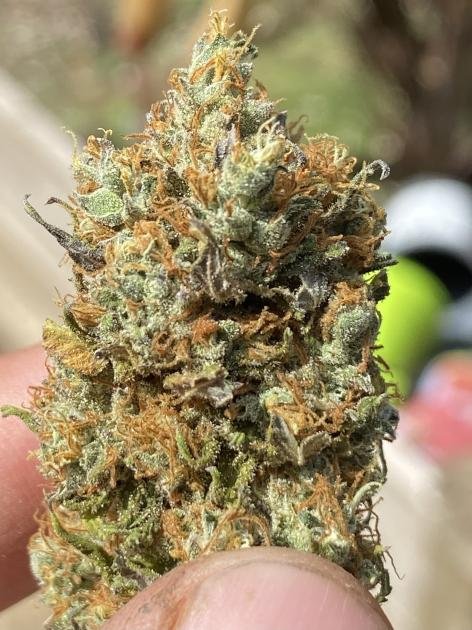 Defiantly picked this to early. But overall it is a decent Sativa leaning Hybrid, which is something I have not had around much. So will make for a good Sunday smoke. I will proceed to do the rest tonight, and can't wait to dig into the Larrys Breath. Which judging by the samples I have had, is a great smoke! As far as this Chili Verde, I am half way done with it. I did not really put much energy into trimming last night, but judging one what I did get done, I should get close to 3 Oz off this plant. As usual, I will jar up the buds, and burp them for a few weeks, and of course I will fill you all in. Next post will most likely be a @liketu post, so stay tuned!



Posted using WeedCash Network
---
---