Should It Stay, Or Should It Go?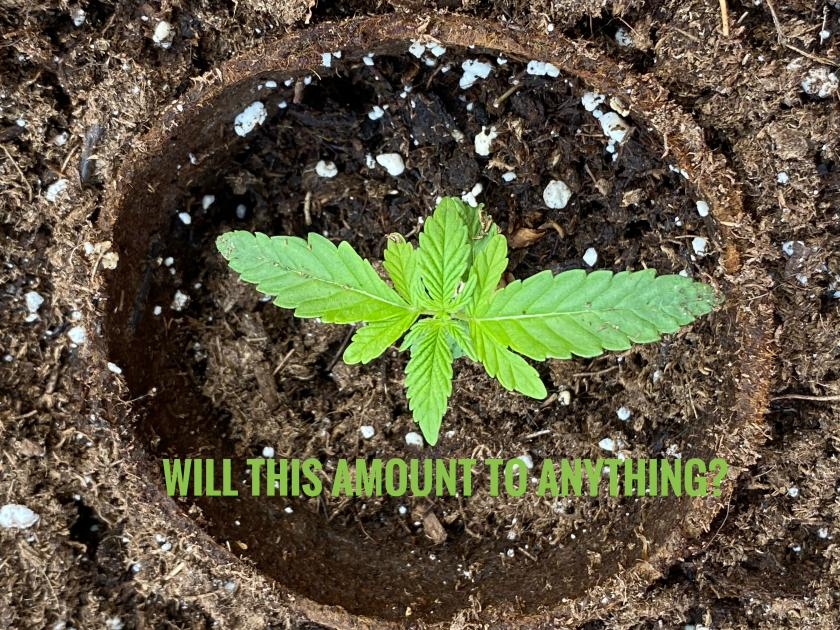 What's up Weed Nerds? 8 days has now passed since my last update. I just had 1 of the 2 plants be ripped up my my son, and was left with 1. Unfortnaly that one just happened to be a runt. Something that seems to be common with my experience with AutoFlowers. I know they have come such a long way, and there are some great ones out there. But when comparing to Photoperiod cannabis the only reason why Autos would be better is the fact that they do not need 12 hours of darkness to switch to flower. This is great for a first time grower. Or if you want a quick turnaround. Maybe you live in an area where Winter comes early. Then an Auto would be something to consider. But if you want to grow the best of the best, I would recommend Photoperiod.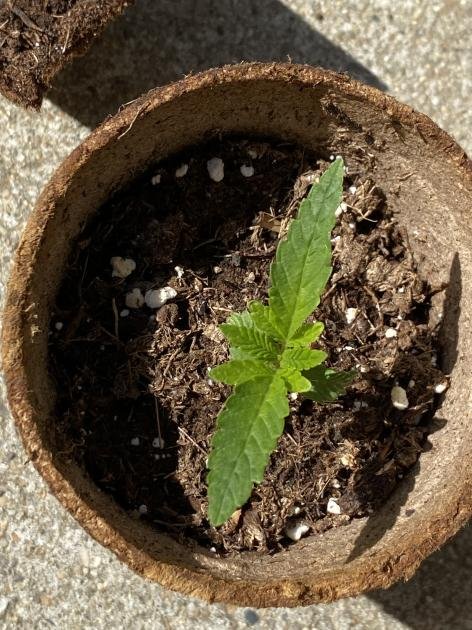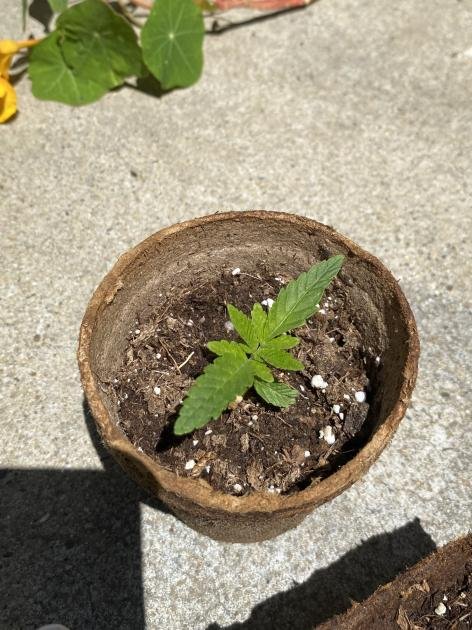 ---
For me I an Auto is perfect due to the fact that the Sun coverage in my back porch sucks. I have tried to grow Photoperiod, and it has always done miserable. It will start to flower, then Reveg making for ugly plants, very prone to mold, and pests. This is something I do not have to worry about with Ruderalis cannabis. But will this runt amount to anything??
I HOPE SO!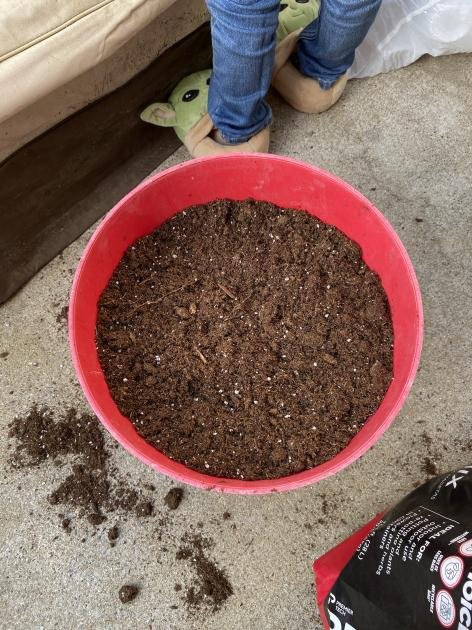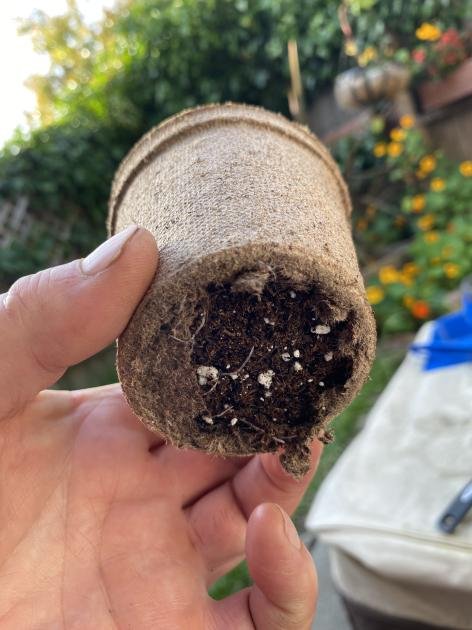 ---
A few days ago I made the call to transfer the White Grape into a bigger pot. I took @davedickeyyall's advice, and cut the bottom of the Jiffy Pot. This is to allow the roots to easily grow out. Another reason is because Autoflowers do not like transplants! This is the biggest thing to remember if you are going to do an Auto. Either start one out like I did so you won't have to disrupt the roots, or start in the pot you plan for it to be in its whole cycle.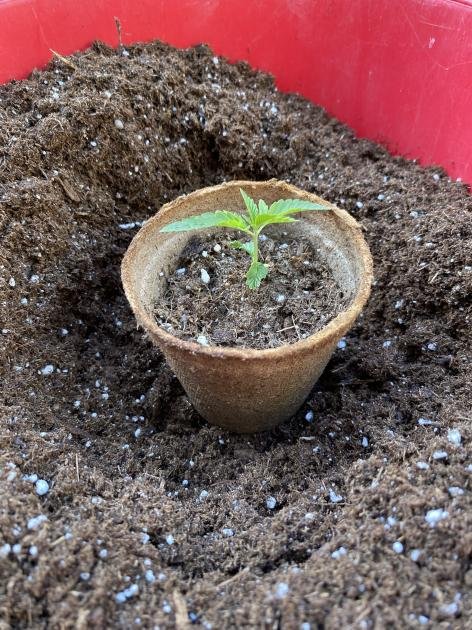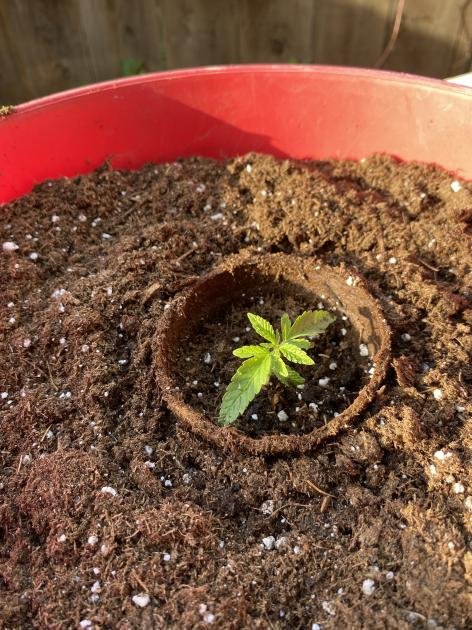 ---
I really do like this Jiffy Pots. I probably did not have to cut out the bottom, but it's better to be sure, then not. I never liked to start my seedlings, or clones in big pots. Only because I have very little room, and have to use it wisely. If that means up potting a couple times, then so be it.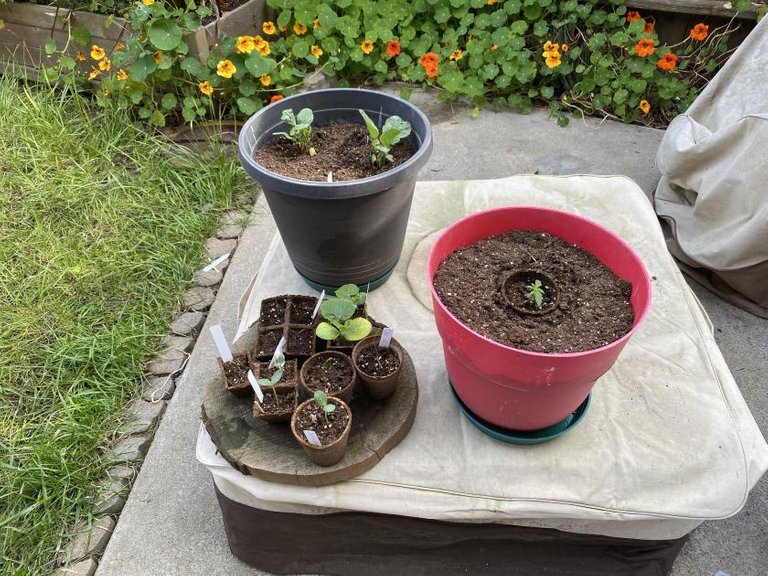 So the plan is the same as before. Keep out during the day under the Sun.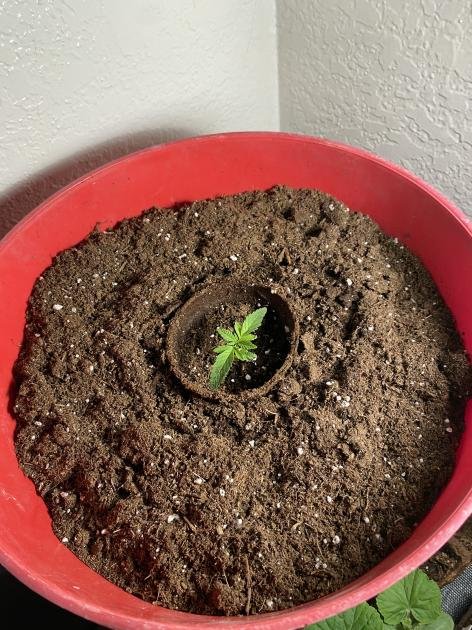 Then bringing in at night, and put under artificial light.
At least until it is bigger, and out of the seedling stage. Although all this may be a waste of time. It has been around 20 days, and this is where it is at. I just might have to stop being so cheap, and pick out some new seed. What do you think? Should I just let do its thing? Should I say F it, and buy some new Autos? Or maybe I should try to do a Photo, and just do light deprivation? I know if the other one was still alive it would be so far passed this stage, and I probably would have no problem at all getting rid of this one. All comments welcomed, good or bad.



---
---