Santa's Kandy, A F1 Sativa Dominate Hybrid.
What's up my fellow cannabis lovers! I am so happy with my tent setup, and to be out of the closet, just fells good. I grew for around 2+ years, then took a 6 month break. That was a big mistake. During my hiatus I made the mistake, and got addicted to opiates. Now that I am growing again, it is apparent why I did get addicted again. Growing brings me so much joy, and most of all it occupies my mind, and gives me a hobby. But wait Jon, you got kids, don't they bring you joy? VERY MUCH SO! Having kids is a full time job, and brings lots of stress. I love them so much, and in fact it is a motivator for me to not use, but life is hard. Being an addict is even harder. I have been very vocal about my abuse, and am not afraid to tell you all. Hopefully I can inspire a person who is currently using to stop, or warn someone before they decide to use for the first time. It has been 5 months since I have used, and growing cannabis is a big factor in my sobriety. I have fell in love with the herb all over again, and I fell great! There is no magic bullet to stop drug abuse, but there are tools you can use to aid your recovery. Cannabis is one of many. If you are struggling with addiction, and want to reach out to somebody, please do not hesitate to hit me up. I can be found on Discord, jonyoudyer#5915.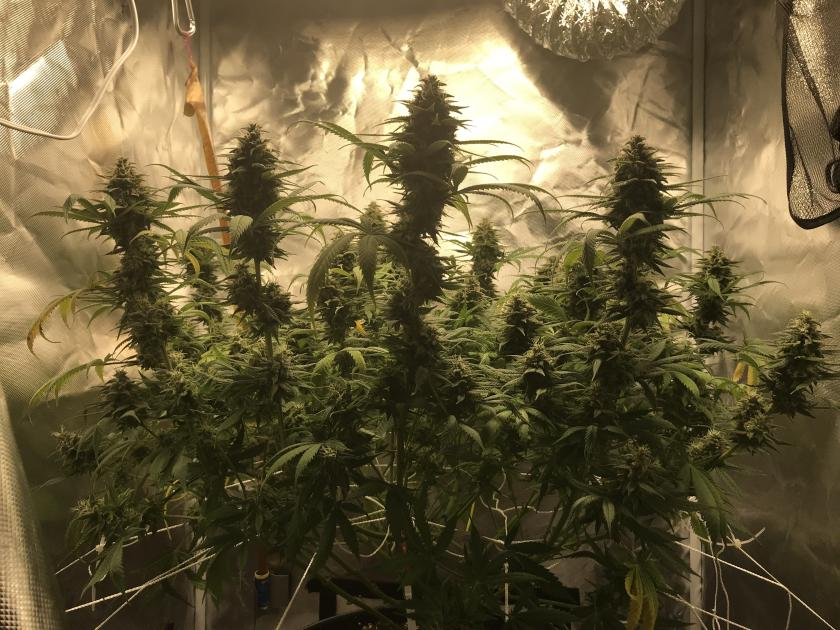 So it is now day 52 of flower for my Santa's Kandy F1 hybrid. It is a cross of Steem Og x Kandy Kush. This plant is leaning towards the sativa side, and is displaying traits of both parents. It truly is a delight!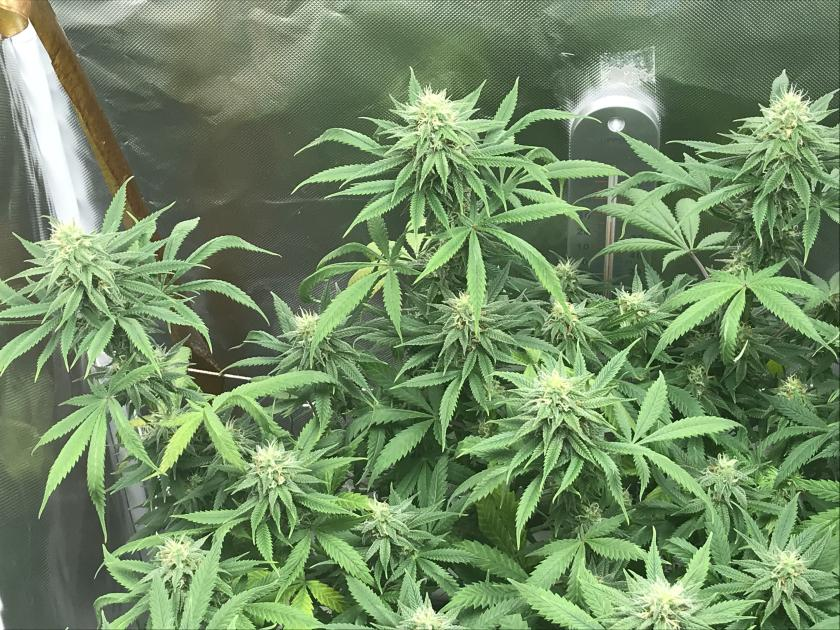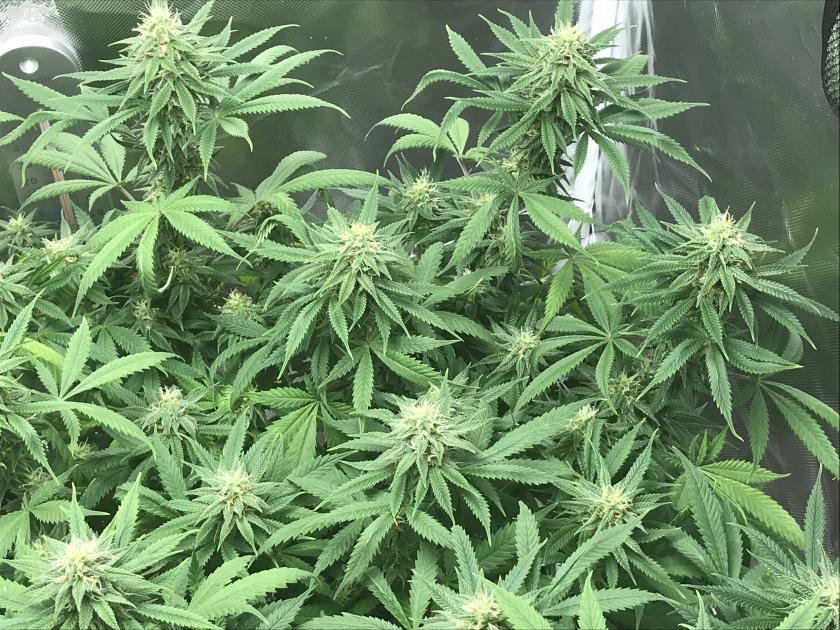 ---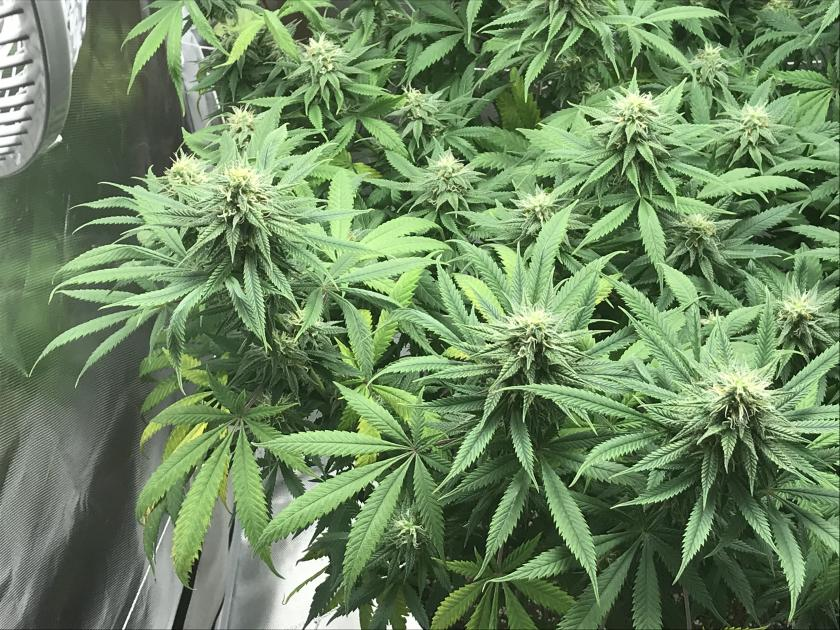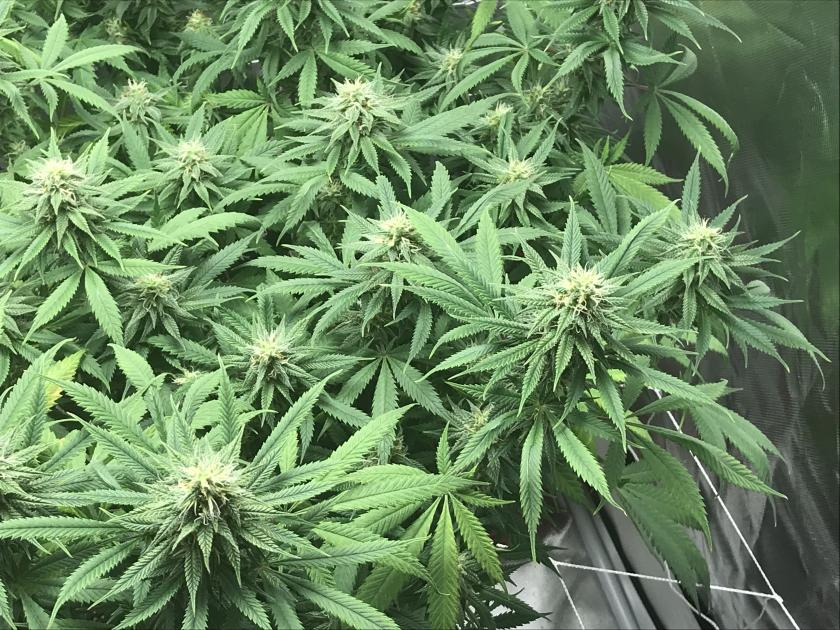 ---
I am using Nature's Living Soil, mixed with Fox Farm Ocean Forest Floor. This medium of growing is what most cannabis growers are turning to these day's. The yield may be smaller then with traditional bottle nutrients. But I am a connoisseur, and I am after great taste, and aroma. The Living Soil method is the best for terpene production. This is my first time growing with Living Soil, and the results speak for themselves. This is thee best plant I have grown in my 2 years of being a cannabis grower.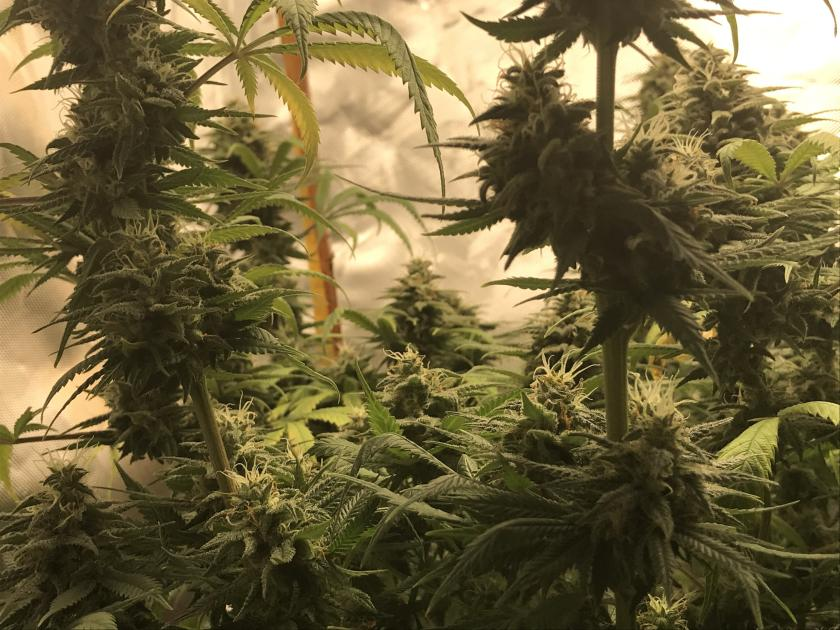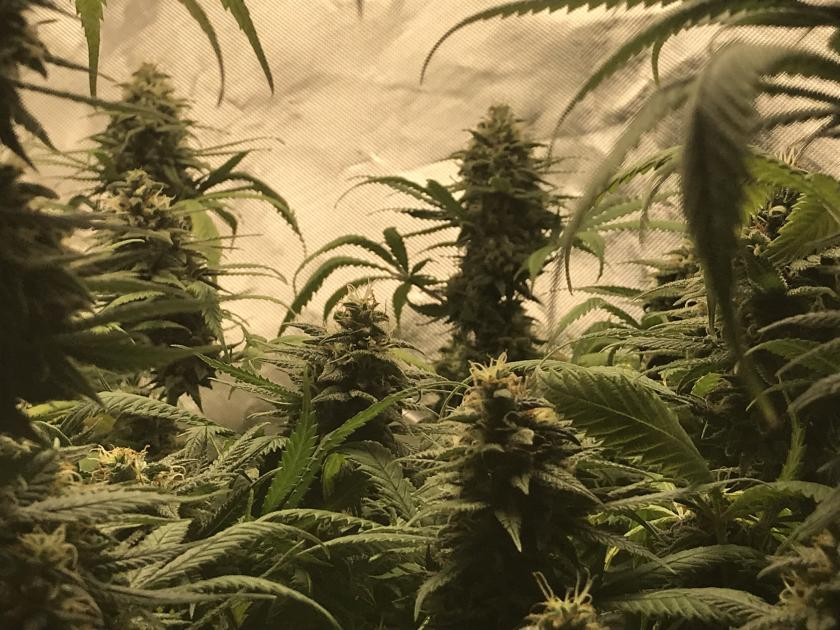 ---
Since I am using Living Soil, I am using no bottled nutrients. I have only used teas, which I used rabbit poop, banana peels, and compost. I did add a top dressing two weeks into flower. I have a compost started right now, and should be ready in a month. Just in time for my next grow. I have gone down the rabbit hole of organic gardening, and look foreword for this journey of trying to achieve the best cannabis that I can grow!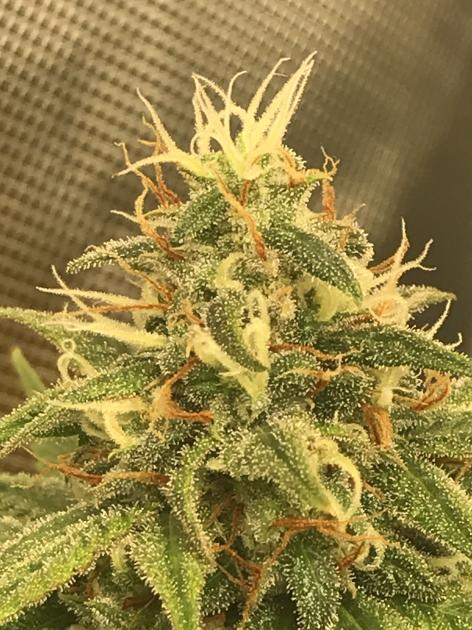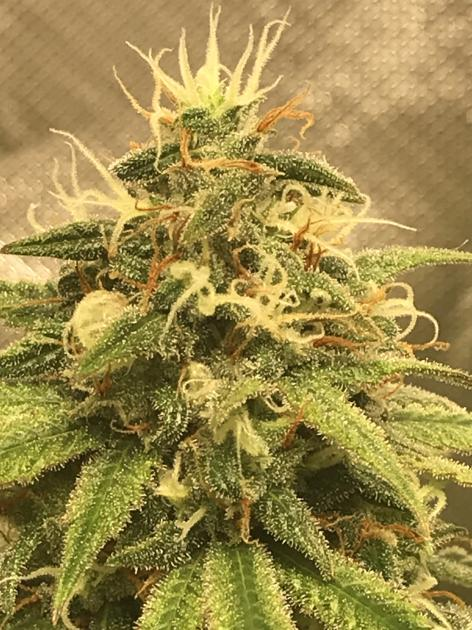 ---
When I first started this grow, I estimated that it would take around 60 days to finish flowering. I was wrong. As I am writing this I am in day 60, and I may just go another 30 days.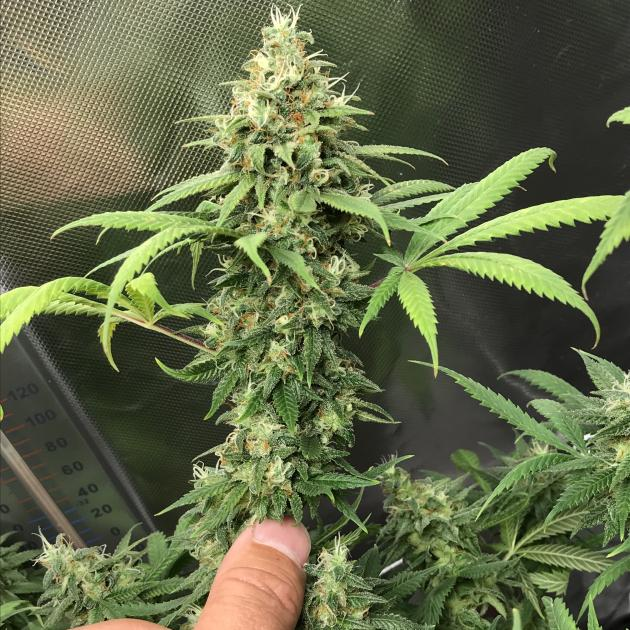 My biggest bud I have grown in my life!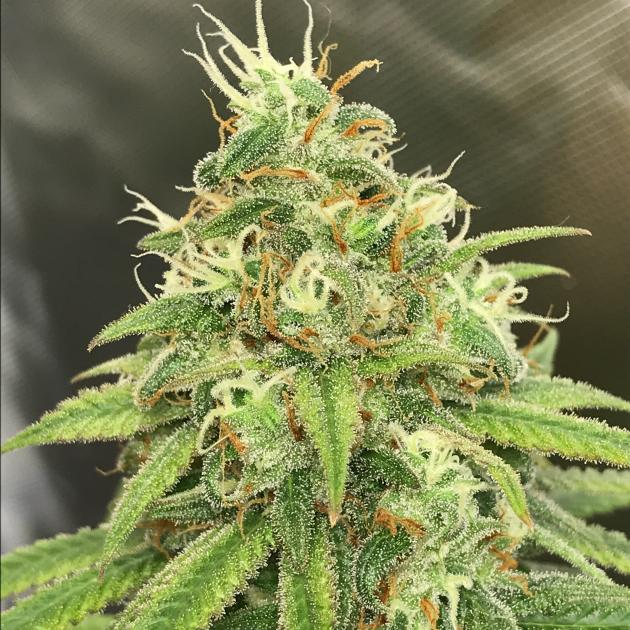 Day 60. How much longer would you go?

The terpene profile on the Santa's Kandy has a strong aroma of freshly squeezed lemonade that has had a spoonful of sugar, then with a backdrop of gas, you know that Og Kush goodness! It is a very oily plant as well. When doing a little inspection, whatever I touch I can fell the stickiness. It truly is a delight, and to think the real magic has just begun. Once she packs on more weight, then I will know what exactly I am working with.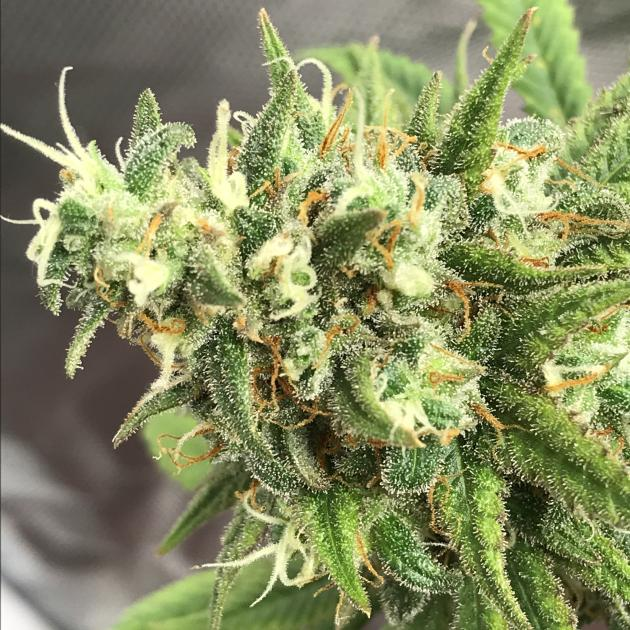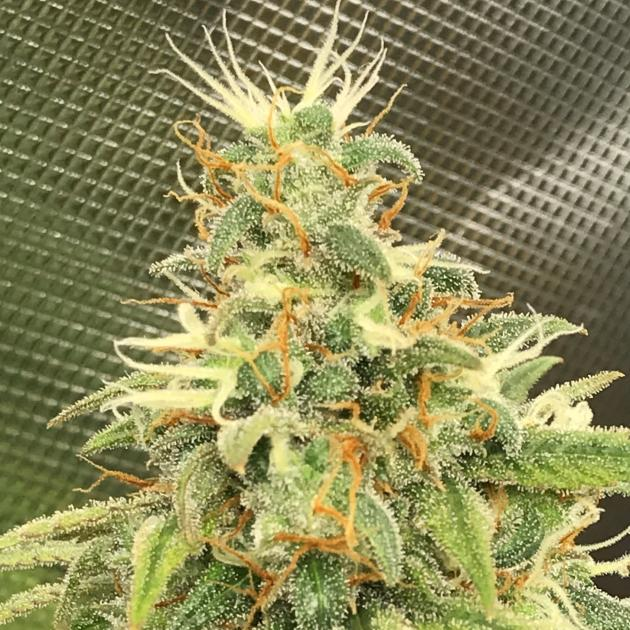 ---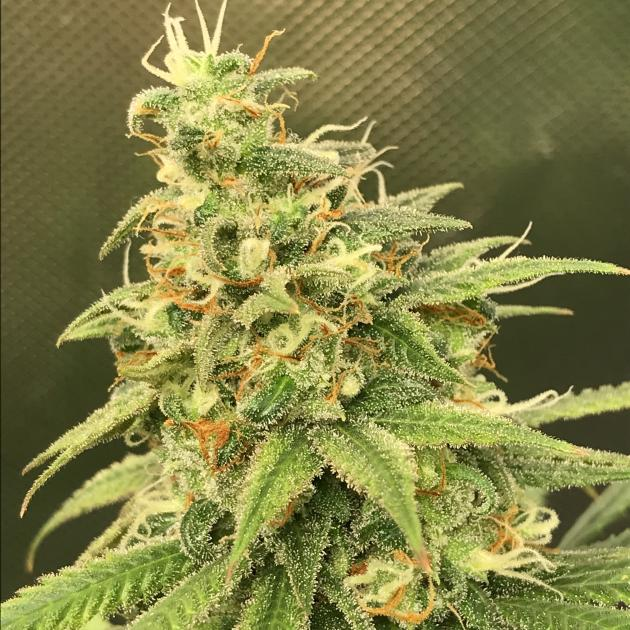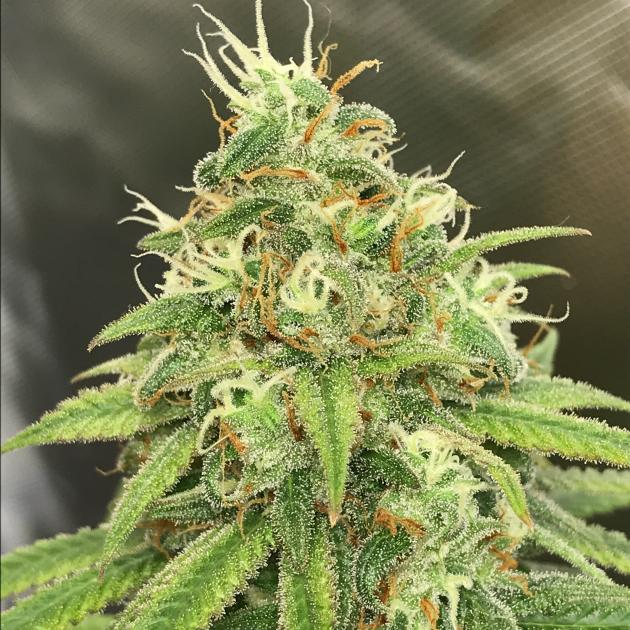 ---
I am so glad I have decided to just focus on one plant. Before when I was doing a perpetual grow, I would be overwhelmed with to many plants, and sometimes even make the decision chop down all because I had a plant that needed to be moved out of the VEG room. Not only that, I did not have the room to VEG out a plant properly. Having the space, and having just one plant, I am able to train, and VEG out a plant on it's on time.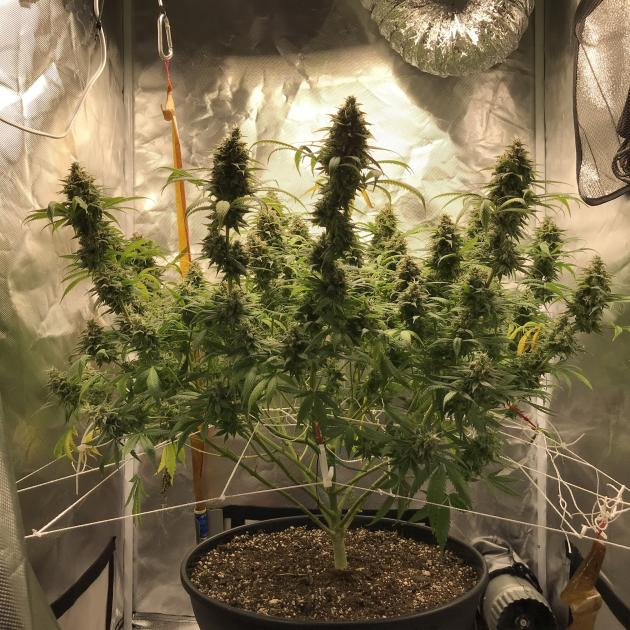 How much do you think she will yeild?
So I can not wait for my next strain, or strains I will grow next cycle. I am not going to crack a seed. I am going to the local nursery to pick up an elite cut. I am thinking maybe two, but no more then that. Anymore I would hinder quality. I am not after quantity, only bomb medicine.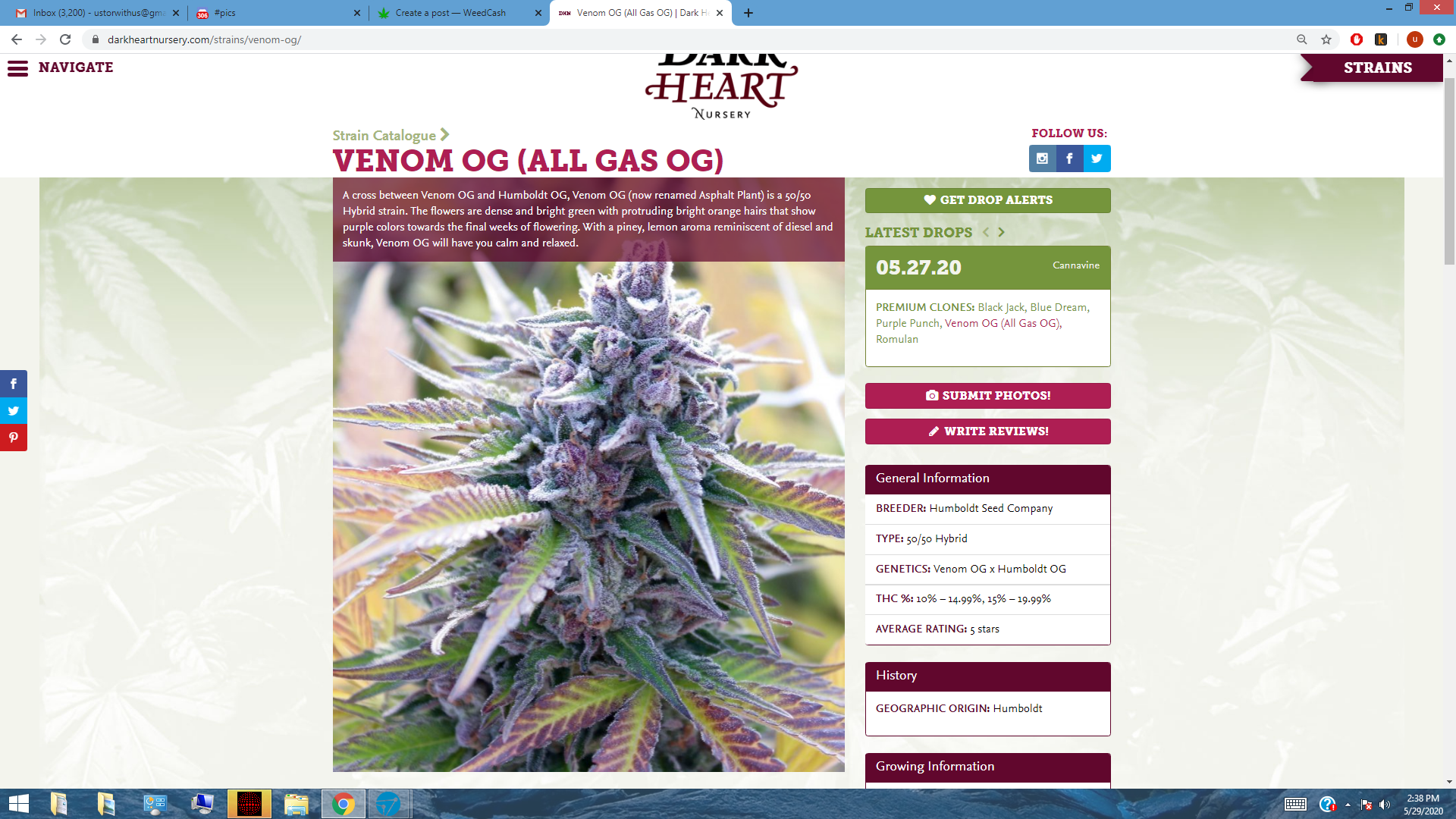 Which one would you choose?
They also are selling F1 seedlings from some elite genetics. They have a Wedding Cake x Purple Punch from Purple City Genetics that I will for sure snatch if it is available when I am ready. Damn I love growing!! You know something, YOU SHOULD GROW TOO!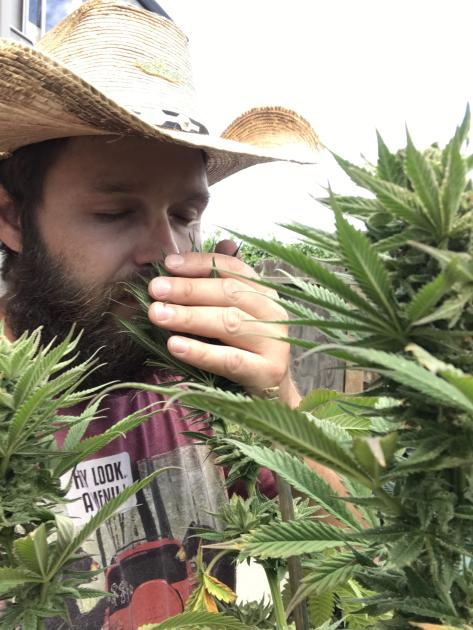 Sometimes you have to stop, and smell the Ganja ;)



---
Posted via weedcash.network
---
---