My Application To Be A Seed Vendor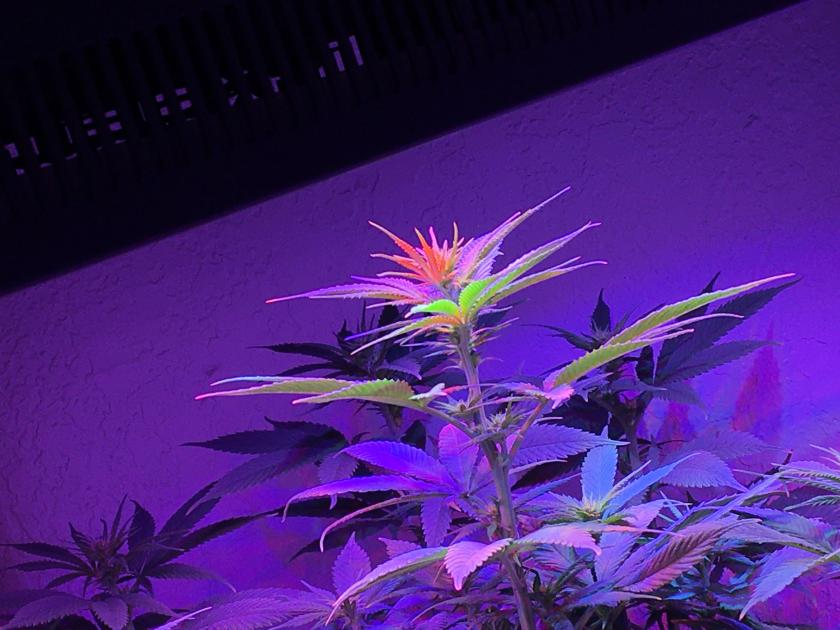 Hello my fellow Weed Nerds! It is no secret that I love cannabis. This has been true for the most part of my life. Ever since I was 14 years old, I looked over the pages of High Times Magazine, dreaming of the day that I could grow my own. I tried from time to time, but with no success. As I grew older the dream of growing was put on the back burner, but it still lingered in my head. Flash forward to the year 2016, and with the help of my roommate, @hotsauceislethal(AKA @vipservice), he showed me the basics of growing the herb that I have been in love with for 20+ years! This eventually lead us into creating a new cross, since a male was found from an Inca Gold seed. Just out of pure Weed Nerdness, we created the cross Steem Og by pollinating a branch of some bomb ass Tahoo Og x Og. From that F1, I found a few females, and a couple males, and then picked the best ones to F2 the Steem Og. The post can be found here, and another one explaing the how to, here.

This was before @canna-curate came about, and my idea was to pay tribute, to what was then a great platform. But also to send seeds to fellow Steemians for a group pheno hunt, to untie the cannabis community on the Block Chain as one, and also give a great promotional tool for peoples blogs. Well I was amazed at the accomplishment of my F2 Steem Og. Since then this cross has been grown in 3 countries, and 5 Us states! It is also the first thing you see on a Google Search of Steem Og. Just look here at the Image search results. Those where the good old days. Which I plan on bringing back with my future breeding project. This time, if things work out as a @bifbeans breeder! Here is my application to apply to be a breeder for the up and coming, Brother In Farms Genetics.

The Big Mac w/Cheese project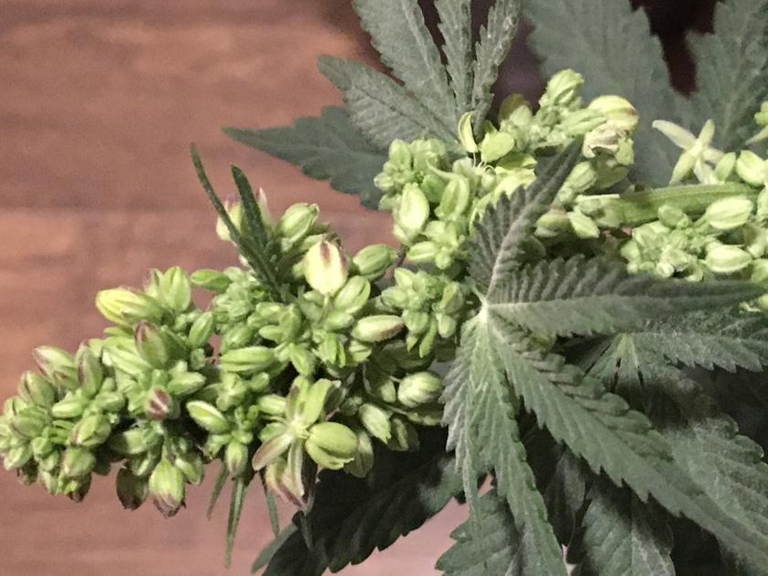 Banana Punch x Mac and Cheese(Aka Big Mac)
For my first new strain, it is going to be a F2 of Banana Punch x Mac and Cheese, which I am going to dub, Big Mac. This one I am excited about, since the Banana Punch(Banana Og x Purple Punch) is from the Symbiotic Genetics crew. Then the Mac and Cheese(The Mac x Alien Cheese), from the man Capulator.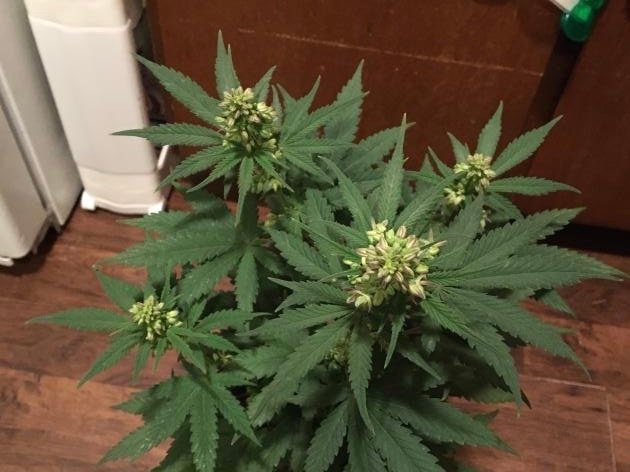 I found 2 males out of the bunch, and the one that had a cool leaf structure, also had a strong musky order when rubbing the stem. It was a no brainer. Not only that, it produced way more pollen then the other male. Then the Banana Punch female was chosen out of 3 females, due to here resilience to stress. All 3 stank, in fact all of them had a banana smell when rubbing the stem. But due to low humidity, the plants went to shit, except 1.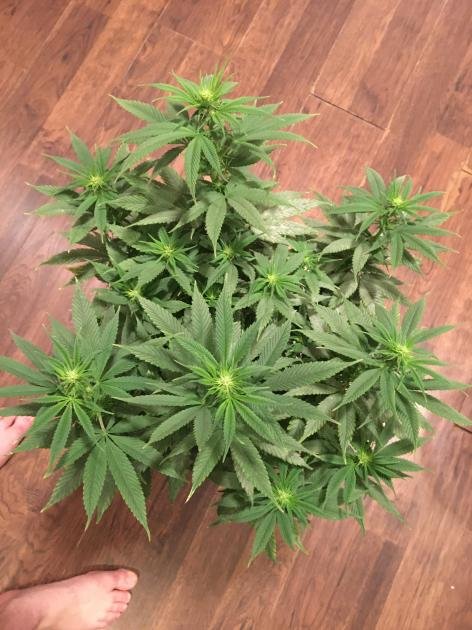 The female baring the F2 generation of Big Mac, and some stank ass feet, and no that is not mold, its pollen!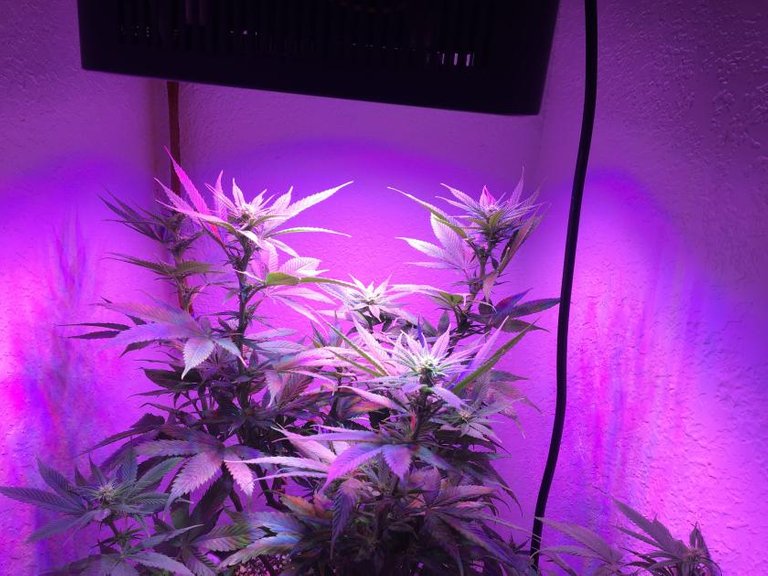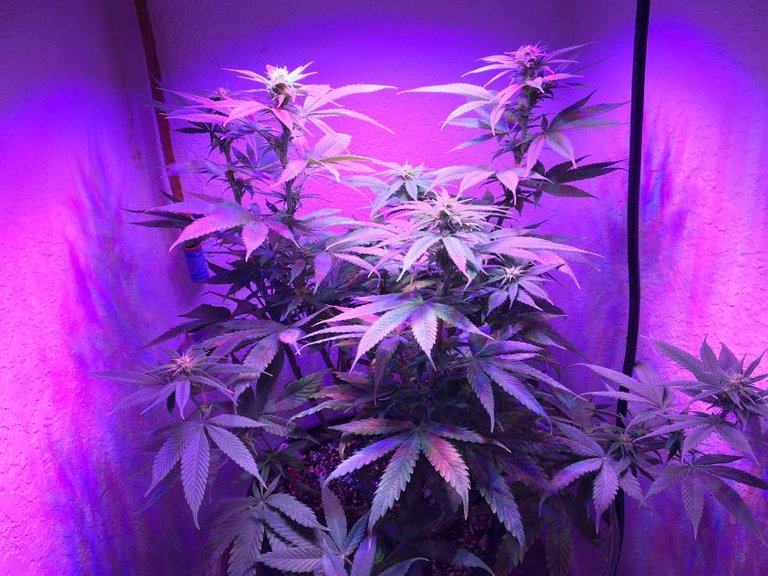 ---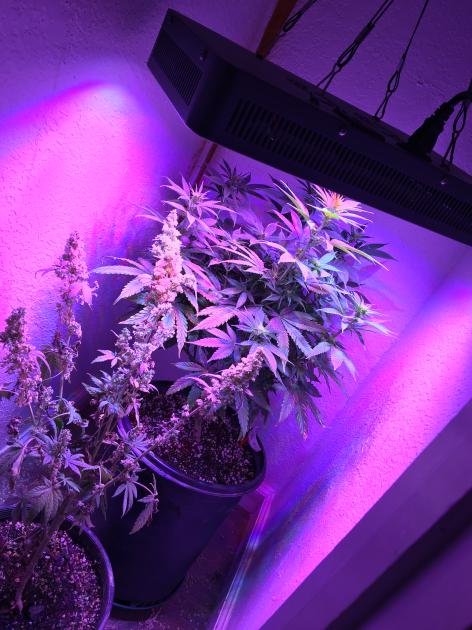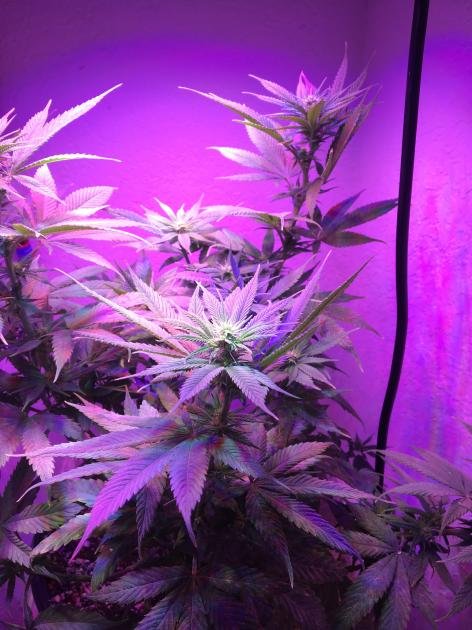 ---
The method of pollination is just how nature does it, "Wind pollination". The whole plant is pollinated. I am doing all this in a closet that is downstairs from my tent. As soon as the weather clears up, I will finish this outdoors, and began on my other projects, which I will discuss below.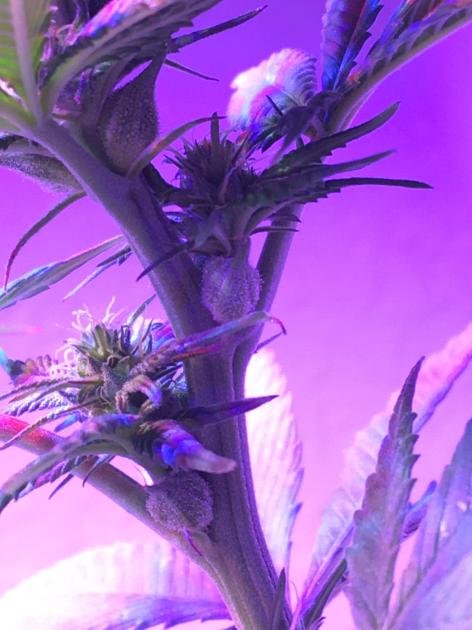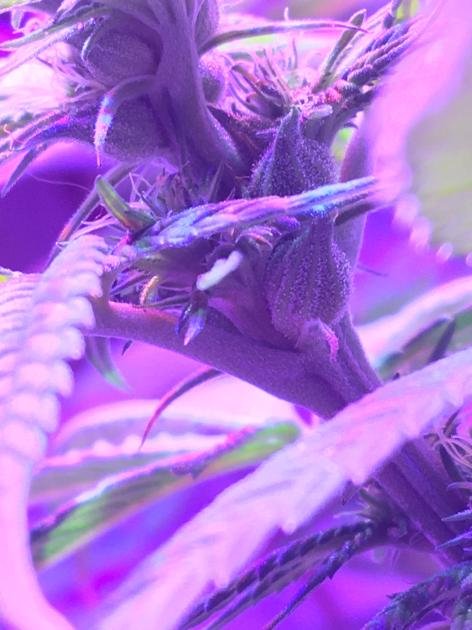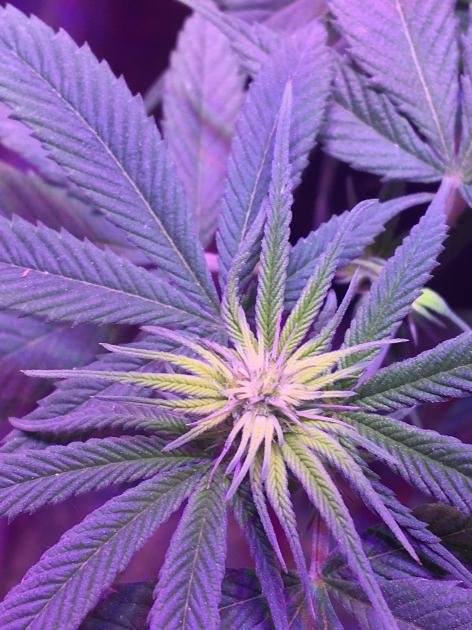 ---
Plan for testing:
My plan to test these F2's will be the same as Steem Og, along with others in the BIF Discord. Really anybody willing to test, I will be much obliged. But I hope to get these in the hands of people on the Hive block chain, that way my testers can post about their results, and at the same time helping our community grow. Once these are ready to be sent out, I will do a post asking who wants to test. Keep in mind if you say yes, I expect you to grow these out ASAP. I have stored some pollen of the Big Mac, and plan on making F1's as well. This is when I will be doing a name the strain contest here on the chain. Steem Og was named after a platform, and I will soon have a strain named by the platform, so stay tuned on this.

The F2 Mac and Cheese project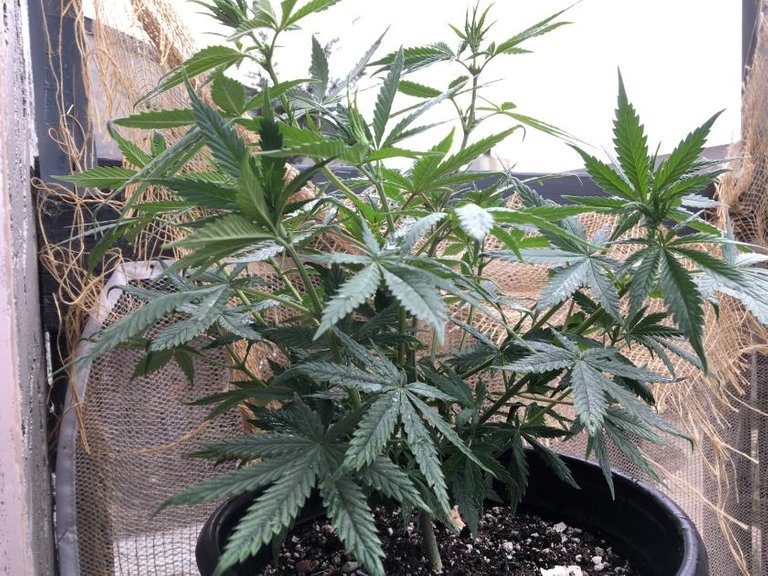 Male #1
I have recently found 2 males from some F2 Mac and Cheese seeds. These males are the shortest, and bushiest males I have seen. Perfect for indoors.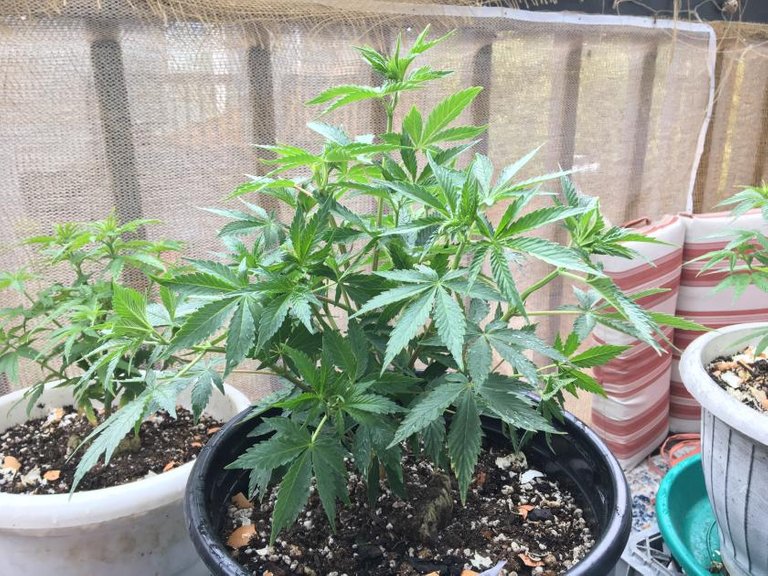 Male #2
Male #1 is looking like to be the stud out of the two. Both of a strong stank coming from rubbing the stem, but #1 just looks so much better. I currently have 2 Big Mac females (cuts from the mother of the F2 generation), growing side by side these, and will be the first to be hit. More then likely I will bring from the outside, and into the closet downstairs to ensure successful pollination.
Other strains to be hit with pollen from the Big Mac, and Mac and Cheese
Plans for future controlled pollination
If the pollen I have stored, and will store is successful, I will be doing controlled pollination with strains I have in the tent. I hope then to grow those out, and find a nice female to make FEM seed, using colloidal silver. I will seek guidance from members of BIF. This is a long term plan, and I hope to gain knowledge. Cannabis is just awesome, and making new crosses is even more so. I understand it takes work, and patience, but I am in this for the long haul.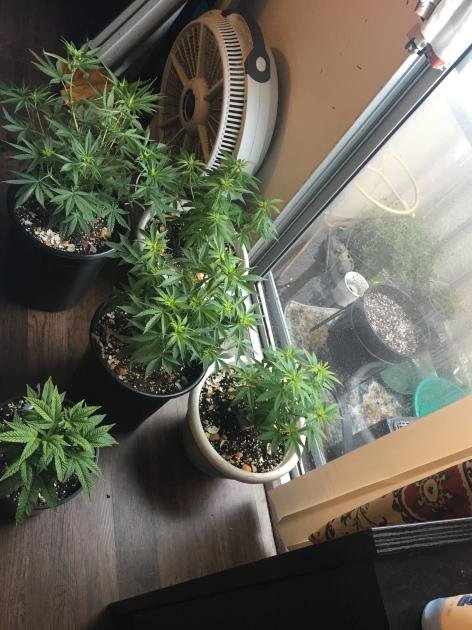 Plants sitting out the storm
Summary
I hope to not only be a breeder, but I also want to bridge the cannabis community at large to the Weedcash Network(Hive Block Chain). If selected as a breeder, I will see about getting Hive accepted as a form of payment, if not for all breeders, at least my seeds. This will have to be discussed with the team. I have been working on trying to grow the community here for over 3 years, and I fell like this will even help us out even more. Also @bifbeans has something very special going on, and I would like to put in the proper work to be apart of that(no free rides). All cannabis people are my people. The only color I see is green, with hue's of purple and pink. Now I also understand this is not guaranteed, but if that is the case, Ill keep going at it to make it succeed. Regardless of what happens, my work will not stop. We also got something cool going down here, and I don't plan to give that up either.




---
Posted via weedcash.network
---
---