Junk Yard Chronicles 2019
What's up Steem! Hope you all are doing well. It has been a bit slower on the block chain the past few weeks it seems. But I do have to say I am seeing less content, but more quality. The #newsteem really is weeding out the shit, but not only the shit, but the shitty people as well. You know who I am talking about. The ones who are here because of greed, and then the ones who are here because of, well greed. Yes greed still is rampant here on the block chain. Hell it took free down votes for the large stake holders to actually take action against a problem that has been known for 2 years. Better late then never I suppose. I guess just Gordon Gekko was right, "Greed is good!" Except for the ones who are gaming the system because of their greed. All good things come to an end, and the lazy people who put up shit, and then bot up, your day's are over. Ding dong bitches. No more new people looking at a shit post worth 20$, while their hard effort is only at 30 cents. No more outsiders will stumble upon a Steem post with one pic, with a sentence, and see that post valued at 30$, and then laughing at how this site is a joke. One question I do have though. Why in the fuck do these bid bots even get away with taking someones money and up voting most of the crap they do up vote? Should there not be some kind of check and balances? I know these bid bot owners are connected to the top stake holders, heck the top stake holders are the top stake holders. Why the heck does it have to come down to the community to use free down votes to combat this trash?
Rant over........
Time for the good stuff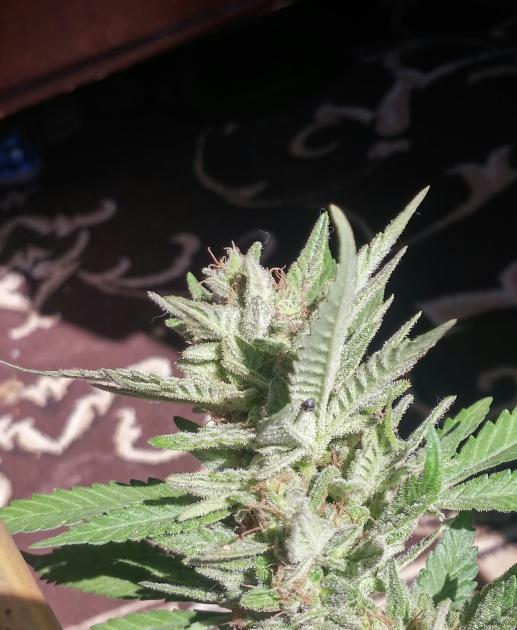 Blueberry Muffin

In this update I want to showcase one of the Blueberry Muffins that is a couple weeks away from being harvested. I am so happy with this plant. In the 2 1/2 years I have been growing, this is the best plant I have ever grown. The terpene profile on this plant is so delightful. Yes I say this over and over, but for all my Canna people, you all know that the aromas you get from this wonder herb, is just damn right haunting, and seductive. When ever I open the door to my bedroom, it is just like opening up the oven after your blueberry muffins are ready to pull out.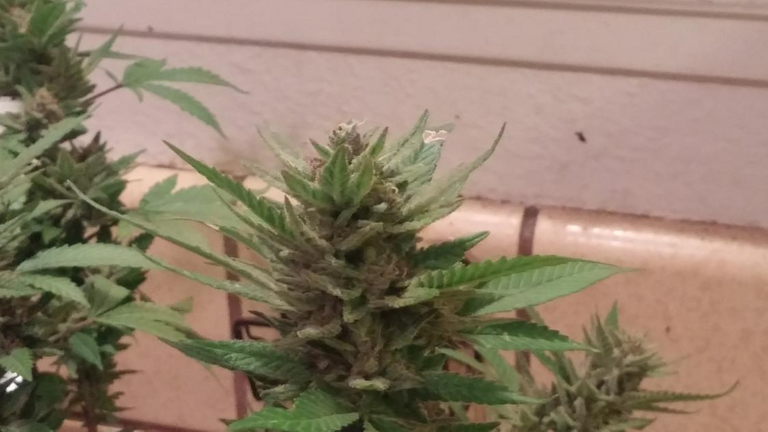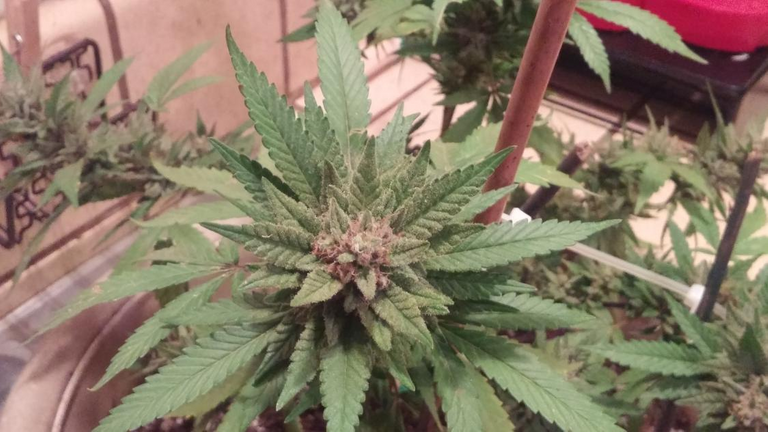 ---

This is not the best smelling strain I have grown, I would have to say my Tahoo Og x Og was, since I like that pine sol smell that Og Kush is know for. What makes this the best plant I have ever grown, is how healthy it is. In the past I was growing indoors, using a cheap China made LED light. So inadequate light, along with a closet with shitty air flow, my garden was not in the best conditions to grow the best cannabis I could achieve.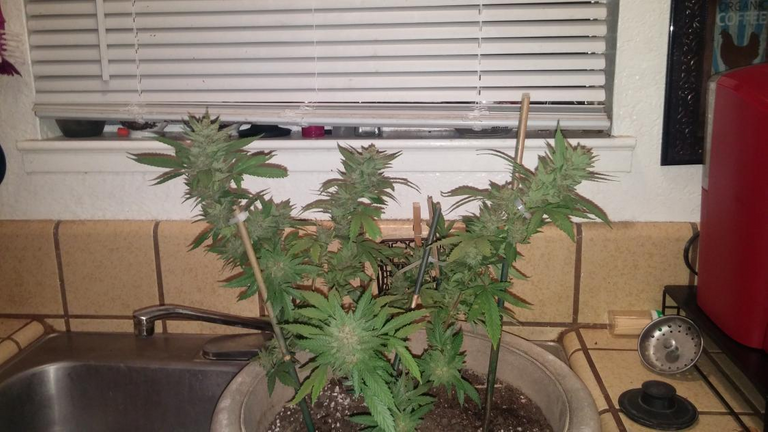 Now I am using the sun. The best light of them all. I did have this plant in the back yard, but a few weeks ago I brought it upstairs to sit by my sliding glass door. The weather we have had the last 3 weeks here on the coast of California has been amazing! The conditions for growing cannabis is damn near perfect.
This Blueberry Muffin is a clone that I took 3 months ago, which is why it is no monster. I gave it a good feeding this morning, and from here on out I will just give it plain water. The last 2 weeks of a cannabis plants life, you do not want to give it any nutrients. This is to achieve a smooth and more tastier smoke. This is called "flushing". I used to pour gallons of water in this time frame to wash away the nutrients. But then I realized that drowning your roots in water is something you never want to do! Now I just water normally, but with no nutrients. @cowboyblazerfan calls this a 'rinse'. Which to me makes more sense.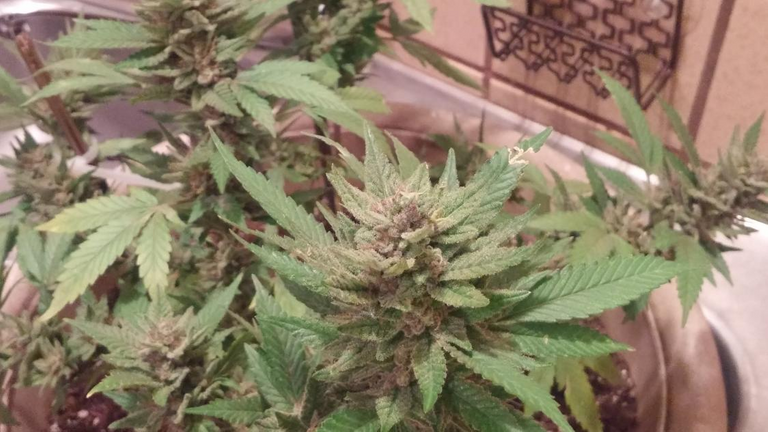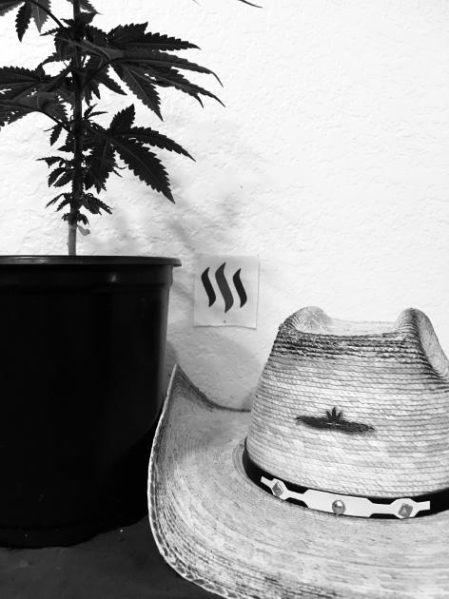 99% legal, 100% don't give a fuck!

---
---