Infused Coconut Oil
What's good Weedcash? Hope your week has been going well. I don't mean to brag, but mine has been going great! Why you ask? Well because I have enough medicine to drown out all the BS! Ha. Just playing, but seriously, I am beyond grateful for the abundance of medicine I have made. Hard work, and patience really has paid off. I not only have some great cannabis, but I also have enough to last me until I achieve my next harvest. I also had a nice amount of trim to make some infused coconut oil!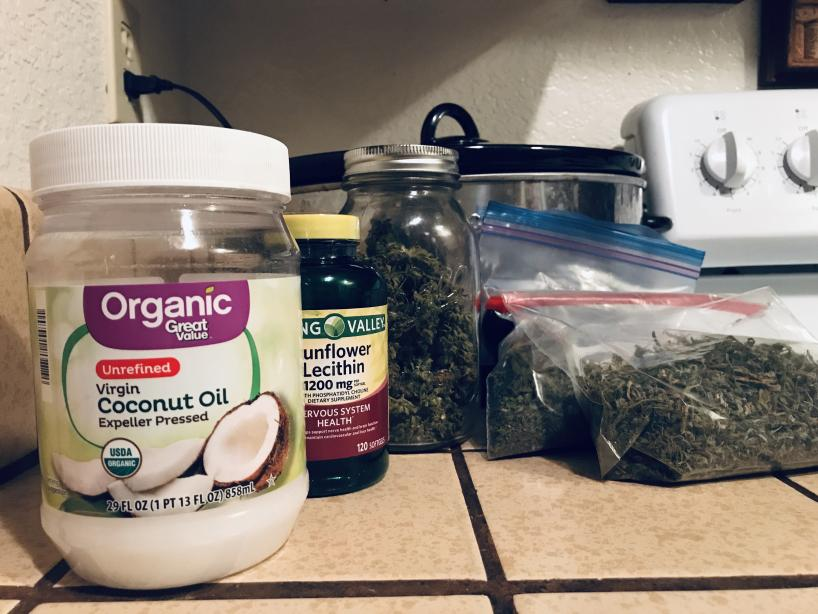 Ingredients
15 oz Unrefined Coconut Oil(Expeller Pressed)
2 TBS of Sunflower Lecithin
1 oz of trim
1 oz of a mix of whole buds and smalls
1 Crockpot
Chessecloth
First break up you flower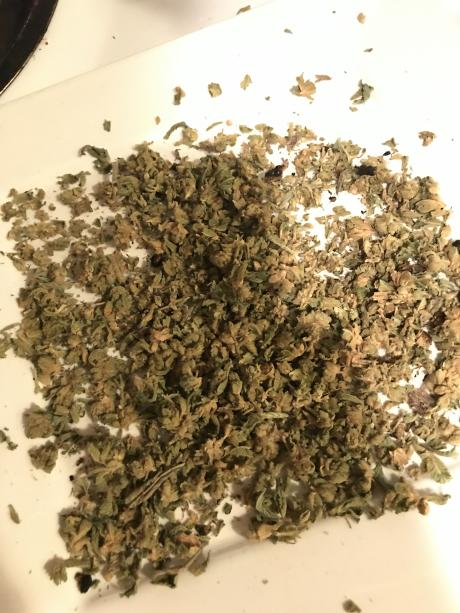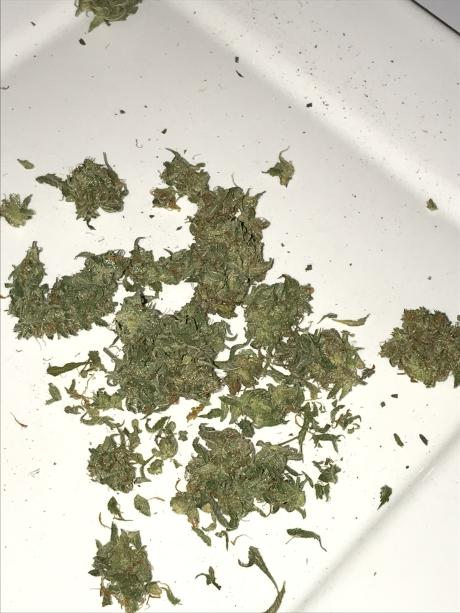 ---
Some people like to Decarb first, but I just let the Crockpot do it.
Then throw all your plant material into the Crockpot after the oil has melted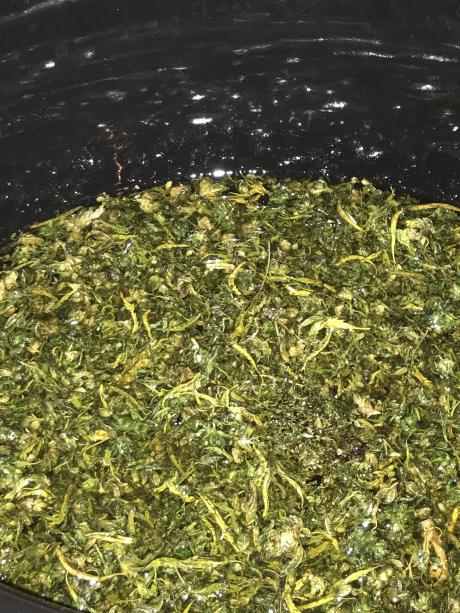 This would also be the time to throw your Sunflower Lecithin in. I am not using it this round. I goofed and got the capsules, instead of in its pure powder form. The capsules will work, but they have fillers in it that I really don't want messing up the taste of my oil. Sunflower Lecithin is an ingredient that will make your oil more effective. Do some research yourself on this. It really is a cool thing!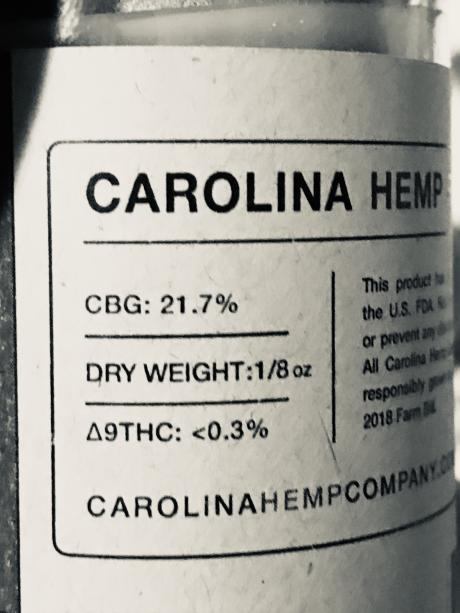 I had an 1/8th of CBG flower from @carolinahempco. So I just threw it in to add some more medical properties to my oil.
After throwing all my plant material into the Crockpot, I set the dial on low, and let simmer for 12 hours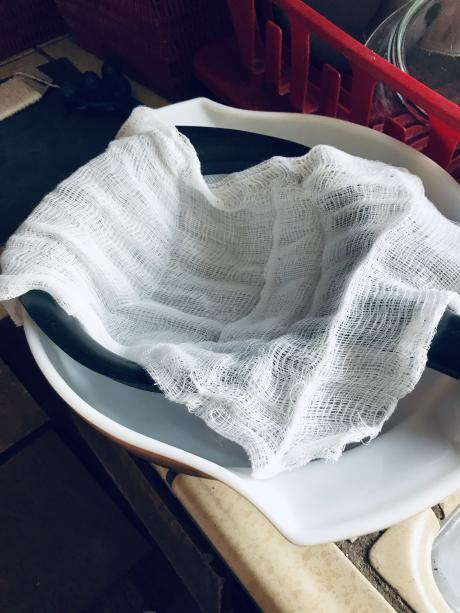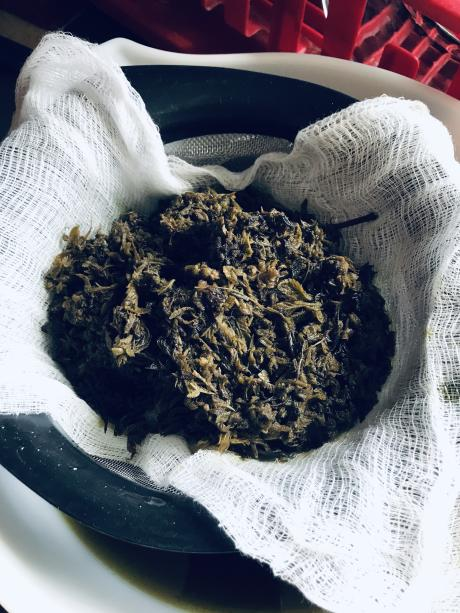 ---
Then after the 12 hours, I turned off the Crockpot to let it cool down a bit before straining into a Pyrex bowl. This is when the Chessecloth comes into play. After I strain the oil from the Crockpot, I then wrap up the plant material into the cloth, and squeeze it like tomorrow. I call this "Choking the Chicken", kidding!
Then after getting all the infused oil into your Pryex, put in the fridge.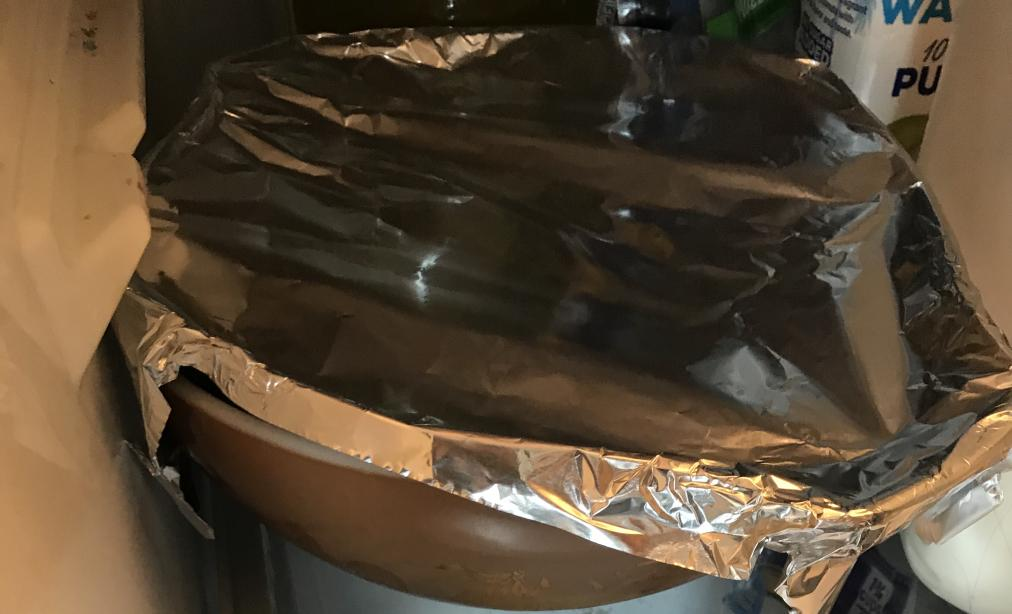 This will separate the oil from the water. This is where I need your help. So the water that is left over, is it any good? How can I use this? Please let me know!
Behold!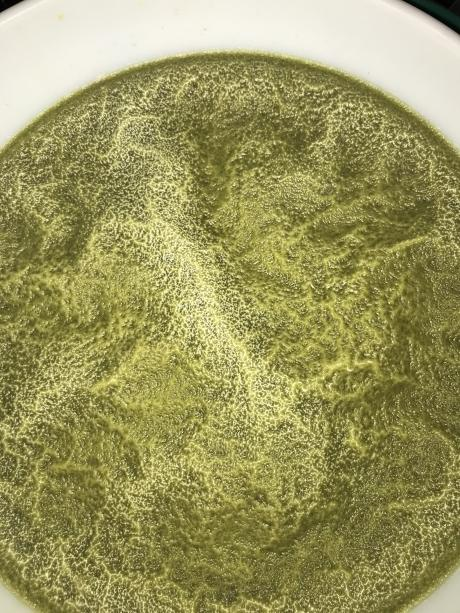 Nom, nom, nom, nom, nom, nom, nom..........
The oil is now in a solid form. Just break away and store in a safe place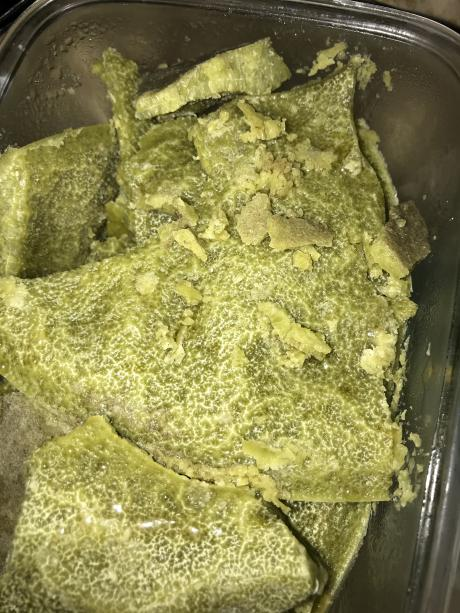 Now I have a nice amount to make anything my heart desires! The only thing is I really do not know how many milligrams I am working with. But that makes it like an adventure. Am I eating 100mg, or 10? Who knows?? The only rule you need to know about edible cannabis, "You can always eat more, but you can never eat less." So always use caution. If you over do it, you may fell like your going to die. Just remember if this happens, just relax, drink some water, and lie down. I love to have CBD on hand in case of moments like these. CBD helps curb the high anxiety that comes with an overdose of THC. You may get sick, but you wont die. If you have heart problems, be extra careful! Most of all, keep this stuff out of reach from your kids and pets.
How do you make your infused oil/butter? Please drop in comments.



---
Posted via weedcash.network
---
---