Dry Room Update: Close But No Cigar....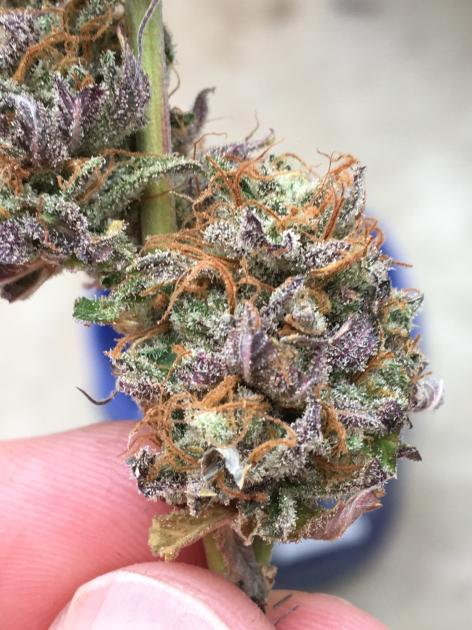 Big Mack Superstar
Hello Weed Nerds! Hope all is well. Things are going good, what about that Super Bowl Half Time show? I really hate establishment media, and entertainment these days, but I grew up to Dre, and Snoop, then totally rocked out to 50 Cent, and Eminem. So yeah I have to say I really digged that show. The Chronic 2001 is one one the best albums ever made IMO. Even in the middle of Kentucky we had that album on repeat. Sunday was a good day. We had my kids Birthday, and got my BBQ on. Even though I don't watch football, I always love me and excuse to fire up the grill, and toss a few back, if you know what I mean;)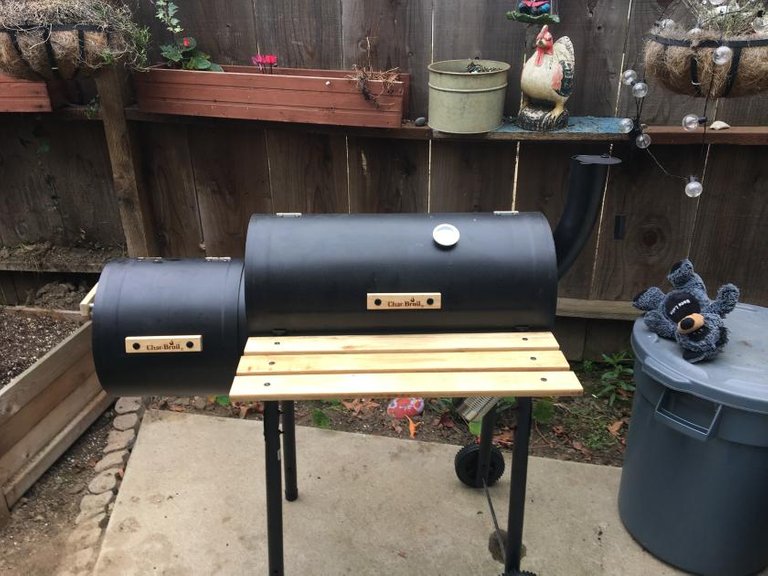 A new grill for the new year!
But I digress. Sitting around and waiting for my cannabis to dry is a daunting task! Down to my last roach. Well not really, but damn I need me some new flavors in my life. I could cave and go to the Cannabis Club, but I am holding off. Thankfully I do have a few samples I picked early on, before harvest. Because smoking on the same herb gets tiresome real quick. I like to mix it up day by day, week by week. What about you?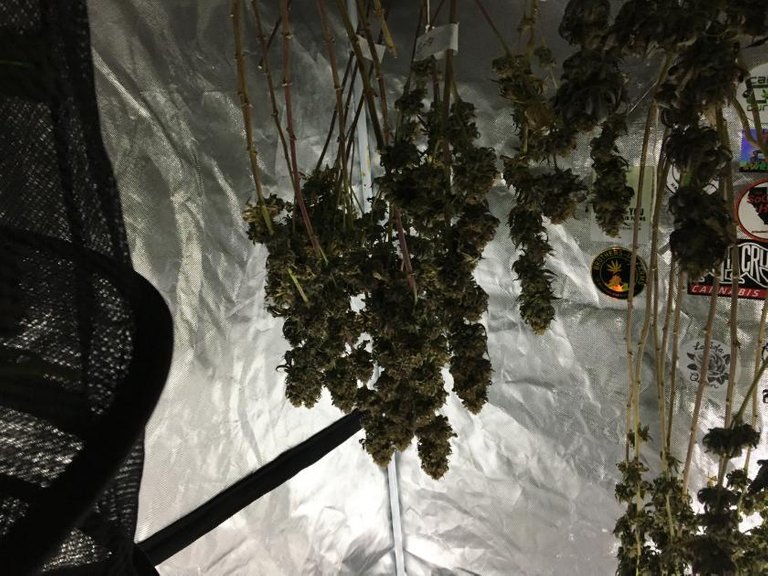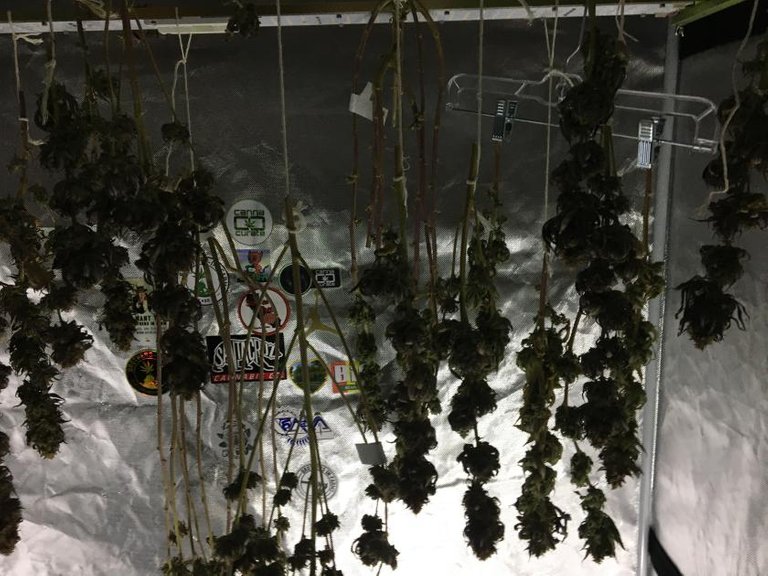 ---
It has been a little dry here lately, but since I am using my tent as a dry room, I can control the environment to maintain proper dry conditions. Which is around 65-69 degrees, @55% relative humidity. I have had an easy time maintaining that +/- a few. The only piece of equipment I am using, besides the inline fan, and a fan blowing indirectly is a dehumidifier. After 5 days, I have to say it is going great. But things can always go wrong, so I will be vigilant. God forbid I get mold!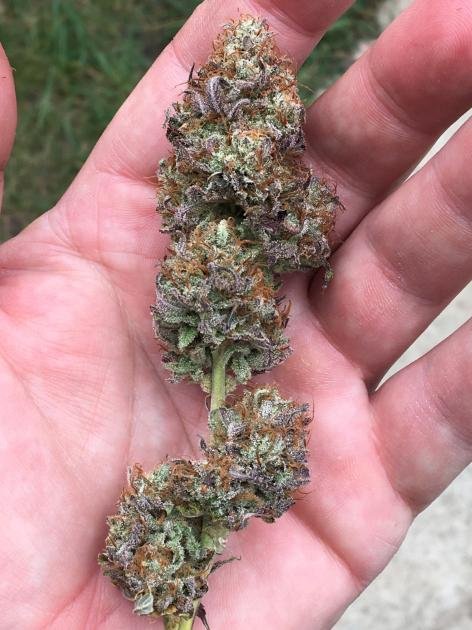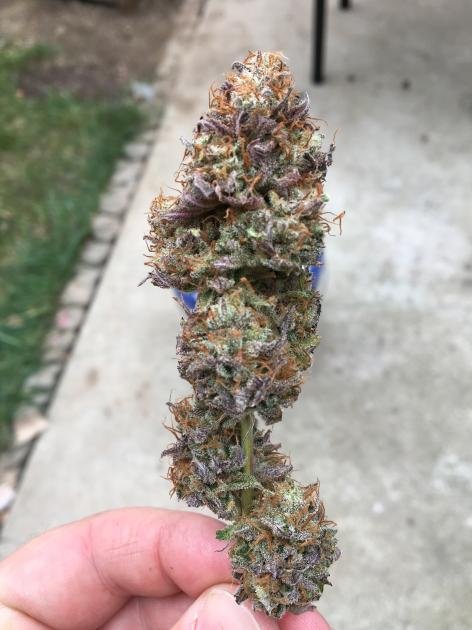 ---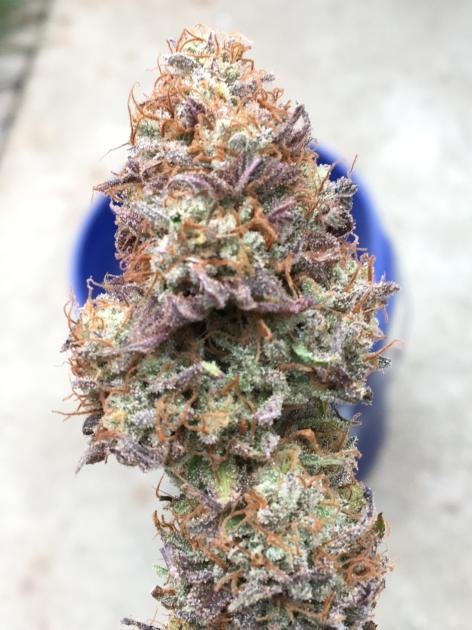 The Big Mack Superstar getting it's 15 seconds of fame.
So I have to say that this BM Superstar has turned out great! No banana terps though. The dominant fruit on this one is lemon. Almost like one of those lemon sour ass candies. It is still drying, so I have not had any samples of it yet. However I have been smoking on the Miracle Mack, both the one that is seeded, and the Sensimilla. I know I keep on saying the La Kush is taking the top spot, but maybe that was a little premature. Yeah it is potent. Very potent! Tasty. Very tasty! But the Miracle Mack is Purple all around, and you all know how I am a sucker for Purp. Smells purple, and tastes purple. Which for me makes for a very relaxing buzz, and gets me talkative. Higher THC strains like the La Kush Cake do the opposite. I usually get restless, and want to do something, like clean. Then it gets me a little anti social. Which don't get me wrong, sometimes I like to get like that, but most of the time I don't, especially right before bed.
The other strains are still drying, which are the other pheno of La Kush Cake, and the two Sunday Driver x Slurrycakes from @bifbeans. No samples either. Hopefully in a week, or even better 2 more weeks the plants will be all ready to jar up. But then again, I do need this to hurry to move on to the next grow. In the meantime I will just have to play it by ear.




---
---