Clone To Smoke Finale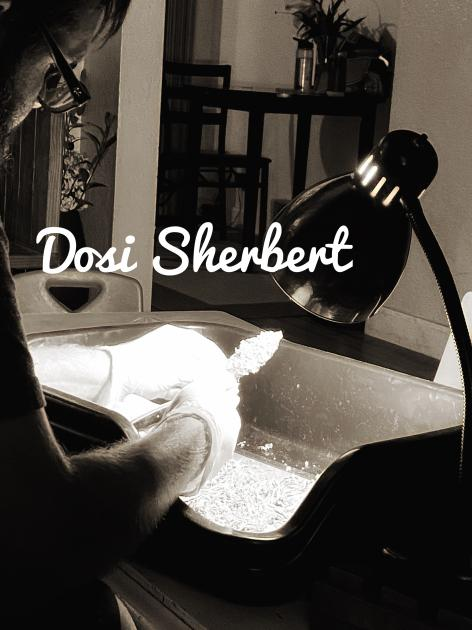 What's up Weed Nerds? It has been a minute since my last cannabis post. Which was about the Larry Breath, and I will update on who came the closes with the guess the weight contest. But first just want to talk about the last of the batch that needed trimming, the Dosi Sherbet. It's bittersweet, since now I am currently not growing any cannabis, and do not have anything lined up. At least not yet. One thing that is for sure is it will be a micro grow. The 4x4 tent sold a few days ago. @futuremind now has the bar style LED, which I have to say I am happy to see it in such great hands! I still have the Mars Ts1000, which will be perfect for the size of tent I will get to grow for my needs. Another thing that I know is I do not want to depend on going to the stores to buy over priced herb, and give money to more venture capitalists. I do that enough in life, but for something I can produce on my own, Ill pass.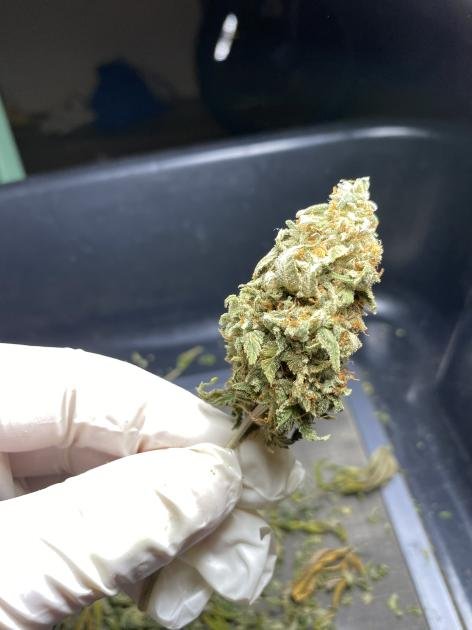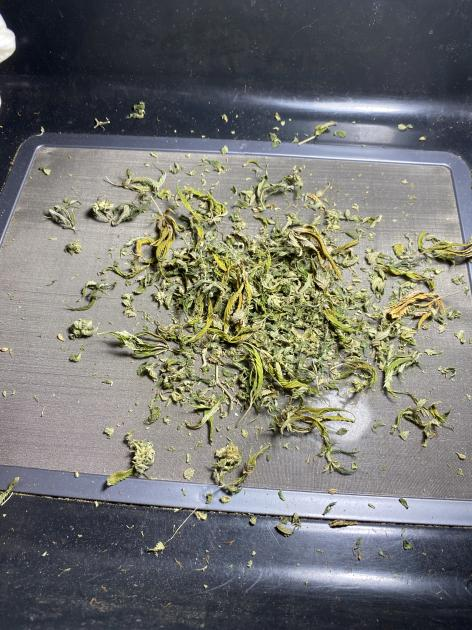 ---
I have tried a different method of curing the Dosi Sherbet. Instead of trimming, and jarring up when you hear a branch 'snap' when you bend it, I put in a freezer bag, untrimmed. I periodically burped the bag, with sometimes bringing the untrimmed buds out, and setting on the trim bin to let them dry a little better. I did this for around two weeks, and now decided to trim, and store the buds in a jar.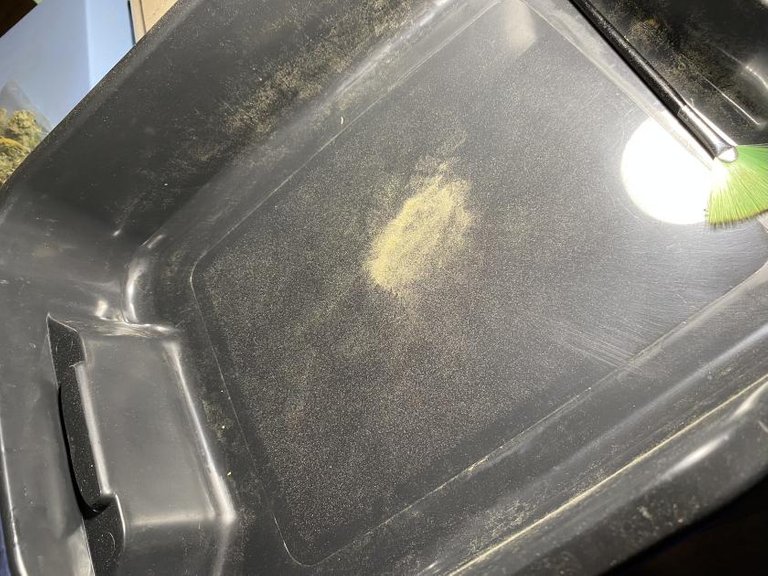 Looks a little messy? Well all that is the kief that fell through the Trim Bins screen! This was just after trimming a little less then a half Oz. This flower is resinous! Making it the stickiest buds I ever have grew.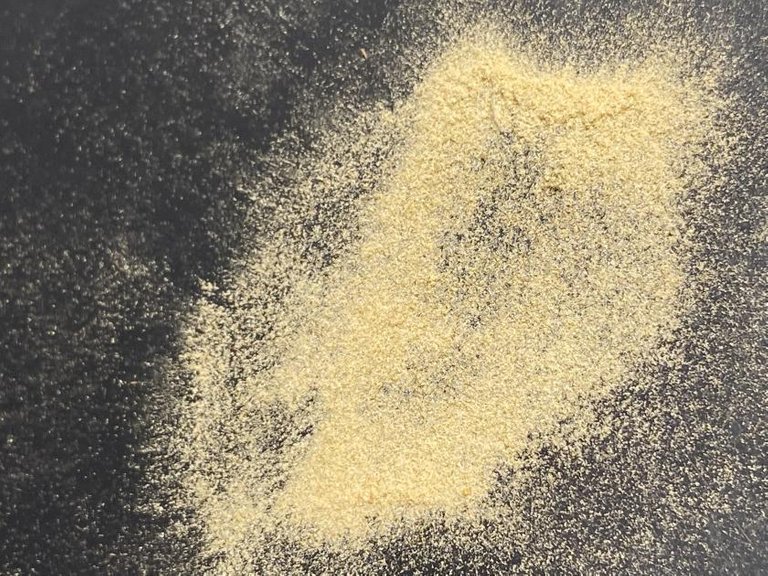 Some strains barely give you any, while some gives plenty! As I was trimming you can see a faint cloud of dust falling off. Although not as much as that La Kush from @lacausa I grew last round! But damn near it. This Dosi Sherbet defiantly is more sticky though.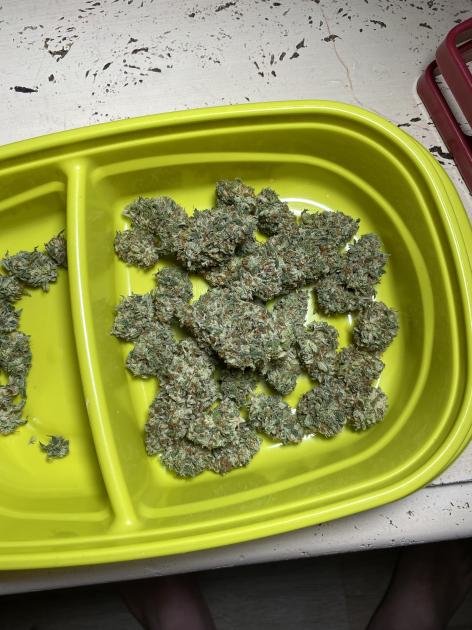 ---
I have to say this method of curing is the way to go. For me that is. It is important to find what works with you, then stick with it. For now on this is the way I will go.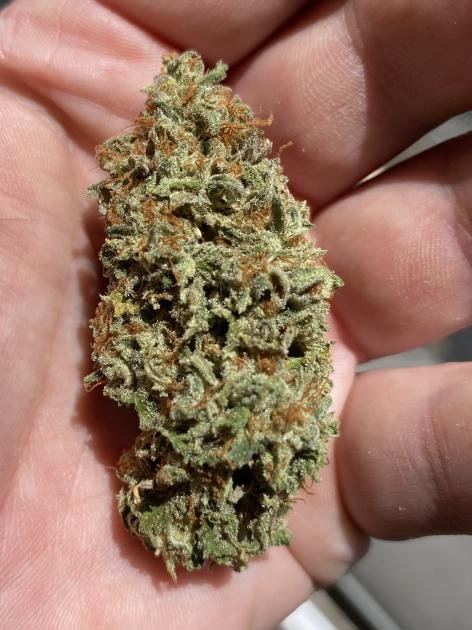 Guess the weight on this nug in the comments!

Another thing about this DS is it is thick! Rock solid. Last update I did a guess the weight with the Larry's Breath, and lets do another one with the one above. Same rules, Price Is Right, if you go over you guess does not count. Lets see who came the closes with the LB.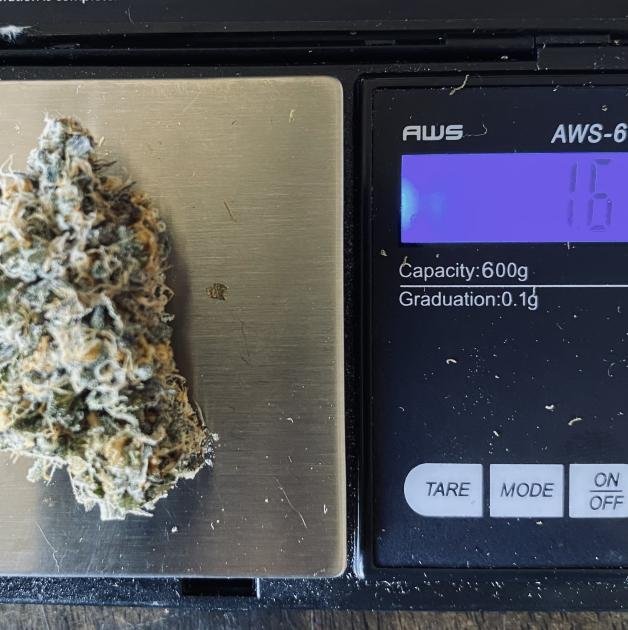 It is a little hard to see, but the bud weighed 1.6 grams. Looks like everyone went over. So Ill send 100 Weed to everyone who played. Even had a few comments with no guesses, what's up with that? LOL But hey here is your chance to redeem yourselves with the above Dose Sherbet nug. Remember it is rock solid, more so then the Larry's Breath. Good luck!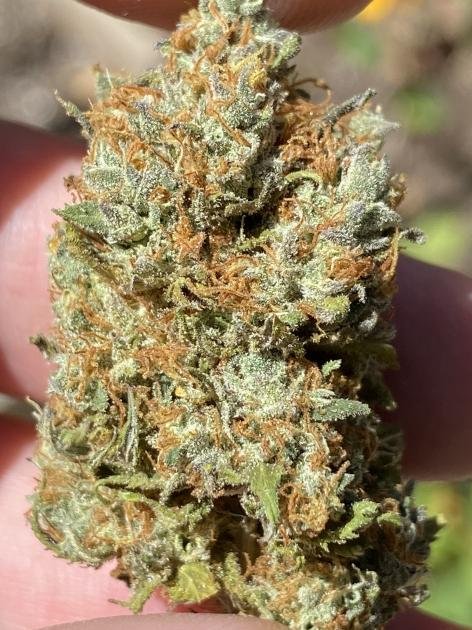 Chili Verde
So now that the CV has a nice cure on it, I am getting a good idea of how I like it. It is decent. Leans on the Sativa side of life. I know it could of been grown better, but even if it was, not very impressed. I saw a post the other day on Instagram from a nursery talking smack about the cut of Chile Verde that Dark Heart has, the one I have. Saying something like it was whack. I believe it. But if you like a mellow smoke during the day, this is the one for you.

So this just wraps up the clone to smoke post series of the Dosi Sherbet, Knights Templar Og, Chile Verde, and Larry's Breath. Ill do another one on the DS soon. But overall another successful grow. Once I get a few things finished at the apartment, Ill see about getting a small tent to do 1 or 2 plants. It will be from clone. With little space it is hard to do it from seed. Got to be wise with the amount of space I have, which is very little. I will be in action soon my friends, until then catch me in the comments!



Posted using WeedCash Network
---
---