Big Mack: The Blue Pheno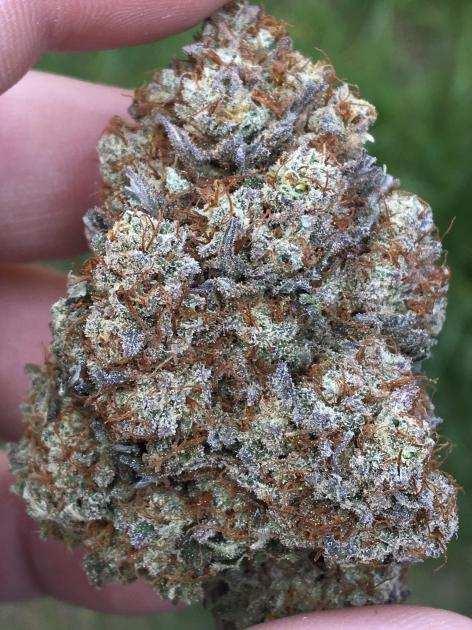 What's up Weed Nerds! So the trimming continues, some people call is trim jail, I call it trim hell. Just kidding it actually isn't so bad, some plants are easier to trim then others, and the latest plant to get the treatment is the Big Mack F2 'Blue Pheno'. This is the strain I have been working on, and plan to further it. This is a fruit lovers dream. When growing it has so many fruit aromas, with a dominant rotten banana smell. Now that it is dried, it is a complex array of aromas, but to my surprise Strawberry is showing up, with that back drop of yellow banana. I may have let this plant go a week longer then I should of, but really I need to run more to get a better fell.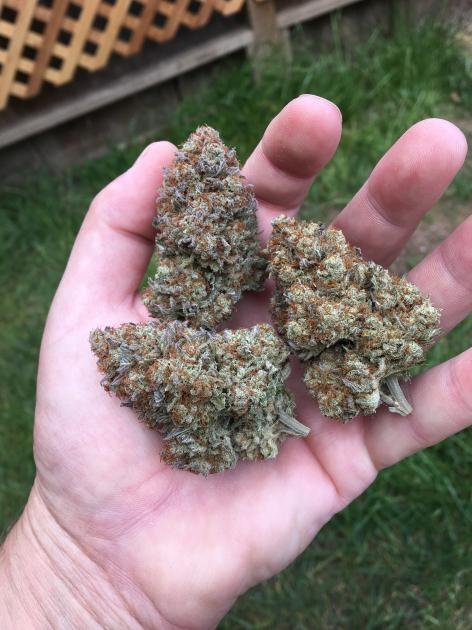 This plant, or strain fro that matter produces rock hard solid nugs. Even the other Pheno I had made some tight nugs, but not as big as the Blue Pheno. I believe since the other one was in a 1 gallon, and this one in a 3 gallon made a huge difference. I reached another mile stone with this plant.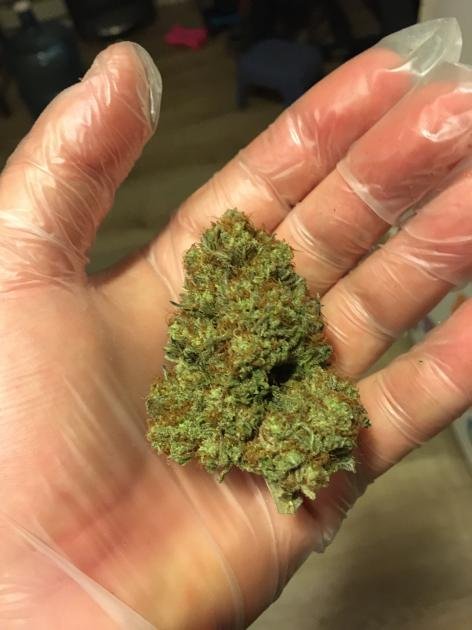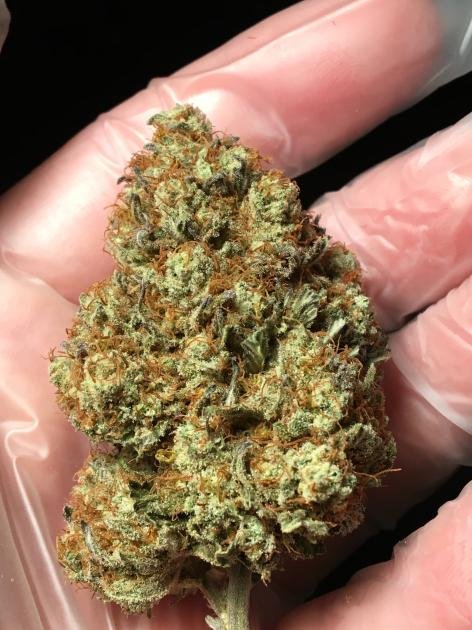 ---
A 6.5 gram bud!
Before I was luck to hit a low 4, and that was just a couple buds out of the whole harvest. I got a handful of these 6 gramers. I attribute this to the new light. This plant was raised, and it was a little above the rest of the canopy. Which this tells me next grow I really need to lower the light. Not only did I have rock solid nugs all around, but very little larf. I So far I avg about 6 grams larf, but with this Big mack I only had 2. Another thing I can work on is how far I go up when I 'Lollipop'. But dont get me wrong the larf is nice, but if I where to get rid of some, It is not. So it is great to smoke before the cure is finished on the bigger nugs.

So besides the light adjustment, and going higher up on the skirt, the only other adjustments to my grow will be incorporating a top dress regiment with everything I was already doing. The goal to grow the best I can will continue. All that will be documented here. Hopefully I can pass along some knowledge, and also pick some up along the way. Next up I have the 'Monster Cropped' F1 Banana Punch X Mac and Cheese to trim. This is the one that blew me away last grow, and continues to impress. Should be fun, and also provide me with enough pics to drop a post in the next couple days. Well that is a wrap on the Big Mack, besides the smoke report which I will get one to you all next week. Probably under @picyoudyer. PEACE!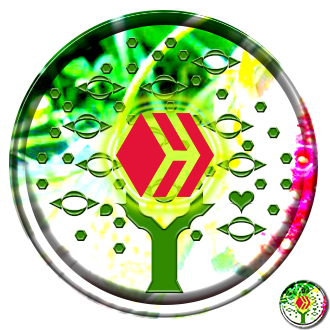 ---
Posted via weedcash.network
---
---