A Tale Of A Pollen Chucker: The Story Of The Big Mack Project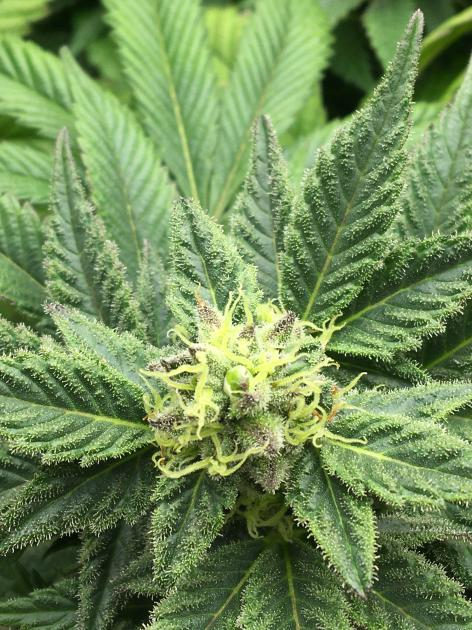 A Miracle Mack flower a few weeks after being pollinated
What's up Weed Nerds! Hope the week has been treating you all well. I know a lot of people close to me are sick now. Either with a cold, or Covid. They are all fine, just layed up felling like shit. I hope the same is not happening here to you all. It has been slow around here, and kinda thinking this is the case. If so, get well soon! If not, then what the hell you doing? There is Hive in the reward pool going unrewarded! Kidding. But seriously today is a great day, and will go down in Blockchain history for us Hivers. @ragnarok.game, and Spk.Network will be doing the Snapshot of our wallets, and Airdropping to people holding Hive. Hive Power, liquid, and Hive in savings. The countdown for this Snapshot can be viewed here. So if you want to get in on this, there is still time!

---
Today I want to discuss one of my upcoming projects for the Big Mack lineup. First let me take you back, way back.......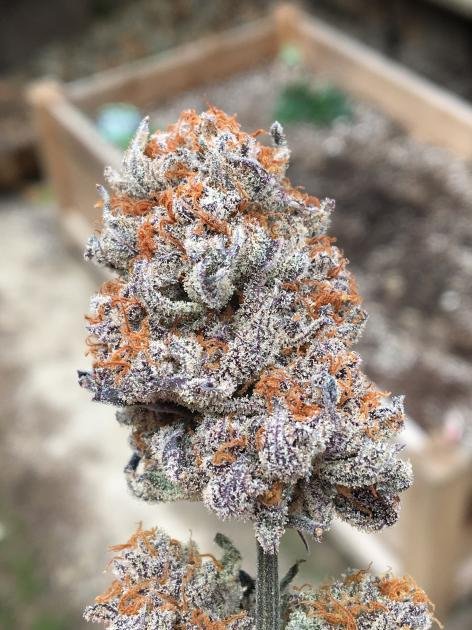 F1 Bananna Punch x Mac and Cheese AKA: #3 Pheno
Looking back on this flower, I am now even more motivated to carry on with this project. This is the best flower I have ever grown. It even turned out better then the second time I grew it. So this is one of the best phenos out of the pack of F1 BPxM&C. When I first started to grow these, I had a nightmare of a time. It was when I first started in a tent, and before that I was growing in closet, where I was plagued with high humidity issues. Long story short, the first few weeks my tent was at 30% humidity, and I welcomed it. Little did I know it was killing my plants.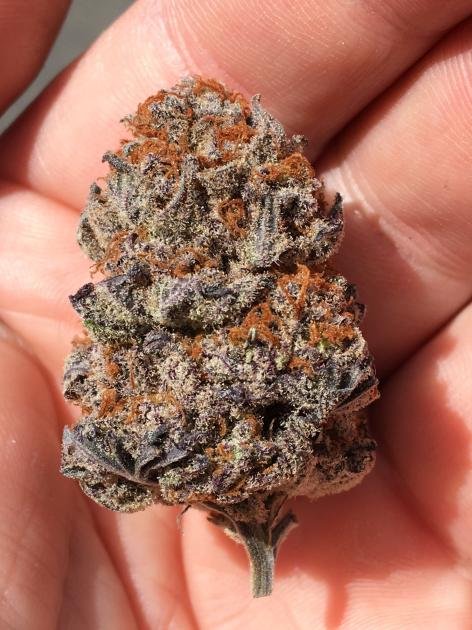 ---
More #3..
Once I figured out the problem, it was to late for the #2, and #3 phenos of the BM F1. All that was left was the #1 pheno, and the handful of males, which was the Big Mack F2 project. Before I decided to kill the #2, and #3 phenos that where already Teens by this point, I took some clones of them. Thank God I did! The #1 was great, the terps where very yellow Banana like, caked in trichomes. But once the #2, and #3 hit flower, I knew I had something magical...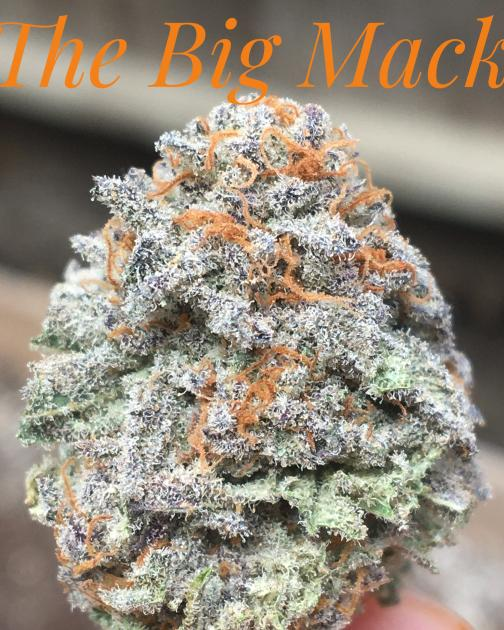 F1 Banana Punch x Mac and Cheese AKA: #2 Pheno
All phenos had 1 thing in common. The Banana terp profile. But each one slightly different. While the #1 reminded me of yellow, or rather ripe bananas, the #2 smelt like green bananas. But the #3 smelt like rotting bananas. Each one very complex, and each one colorful, then tent looked like a fall day in Vermont.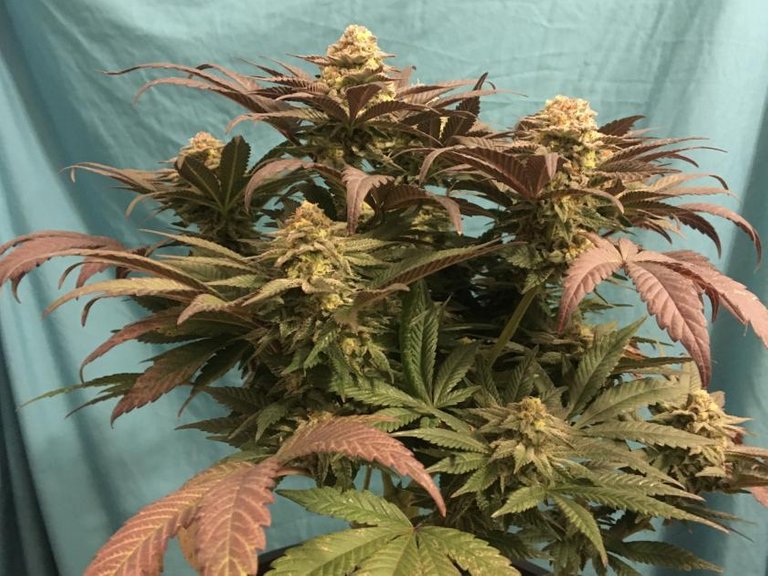 #3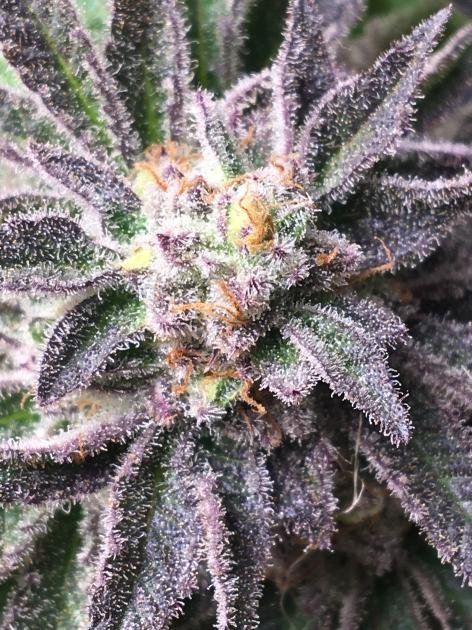 ---
A #2 that was grown underneath a Blurple
I was very disappointed that I missed an opportunity to pollinate the #2, and #3 phenos from the F1 BM lineup. But I was determine to capture these into seed form. Or in other words, I was determined to get my Mack on!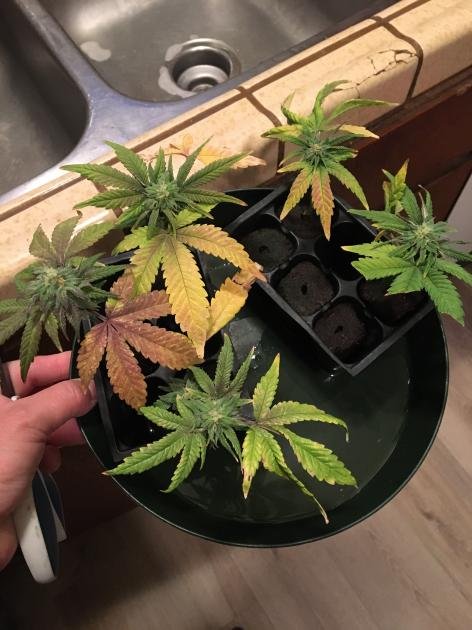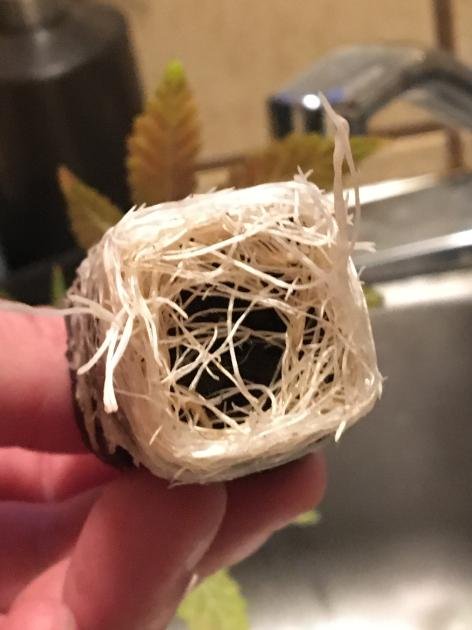 ---
Monster Cropping The Mack...
So since I did not know what I had until I was past mid way into flower, I had to resort to taking clones from a flowering plant, what is referred to as Monster Cropping. The stakes where never higher, I really wanted to hold on to these strains, in order to pollinate. It took forever! If I recall, it took at least over 20 days before I saw any roots. I almost gave up on these.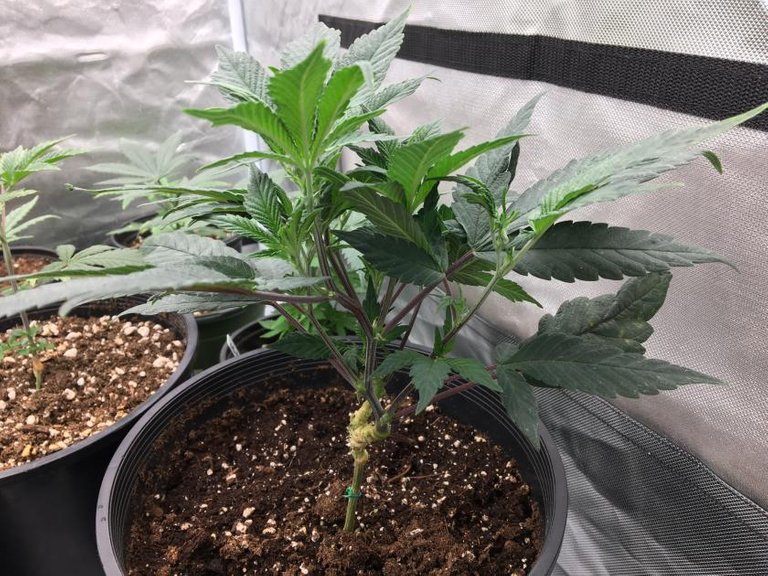 A Monster Cropped #3
Fast forward another 30 or so days, I then had 2 nice Vegin #2, and #3 F1 Bm. So I had a choice. Keep one for Sensimilla, and then keep one for breeding purposes. Don't ask me exactly how I came up with my choice, it is a little fuzzy, but I decided to keep the #3 for Sensi, and the #2 for breeding. So the #3 stayed in the tent, while the #2 went outside into the back yard, where it would eventually be breed with a BMX Male, another creation of mine from a F2 Mac and Cheese, to the #1 Banana Punch x Mac and Cheese.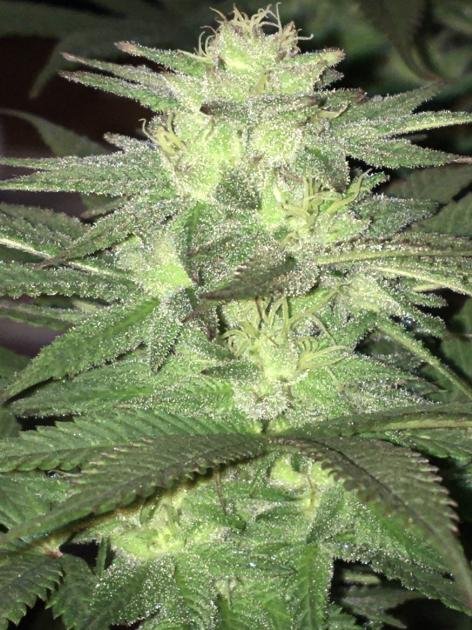 F1 Big Mack, mother of the F2, and BMX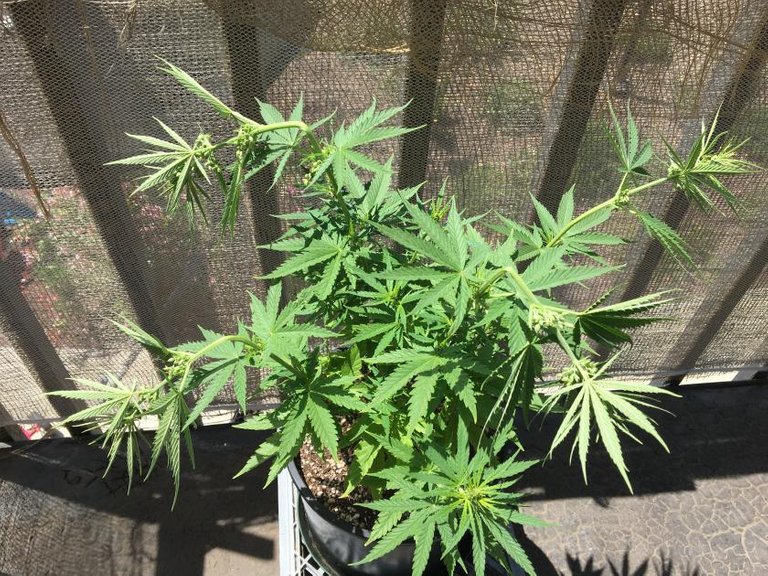 The BMX Male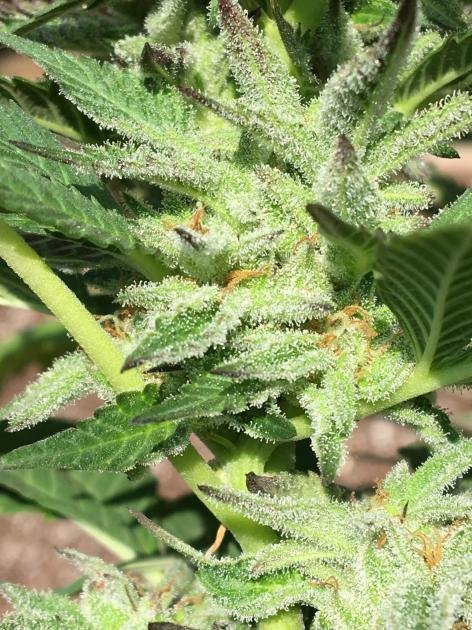 ---
The pregnant #2 BPxM&C
This is how the Big Mack Superstar was born. I added the Superstar to it, since it came from the #2 All Star pheno. Destined for greatness......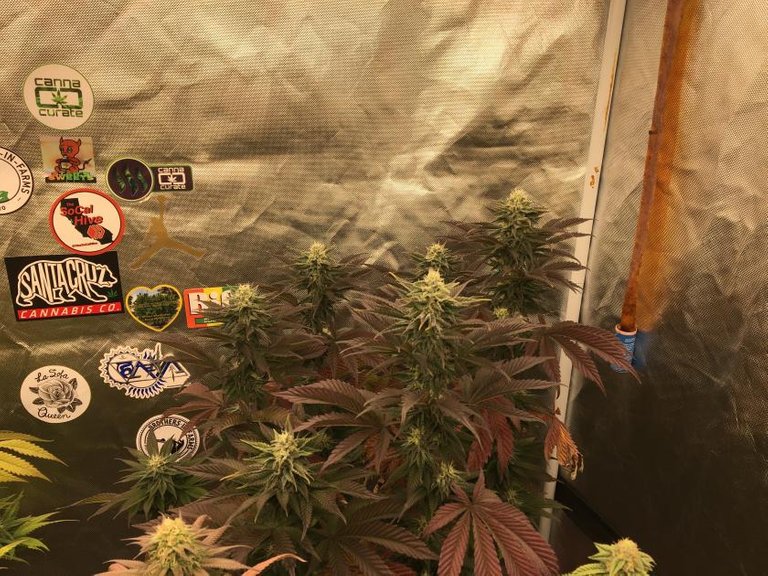 Big Mack Superstar
And that was the story of how I met your Mother. The E..........
WAIT!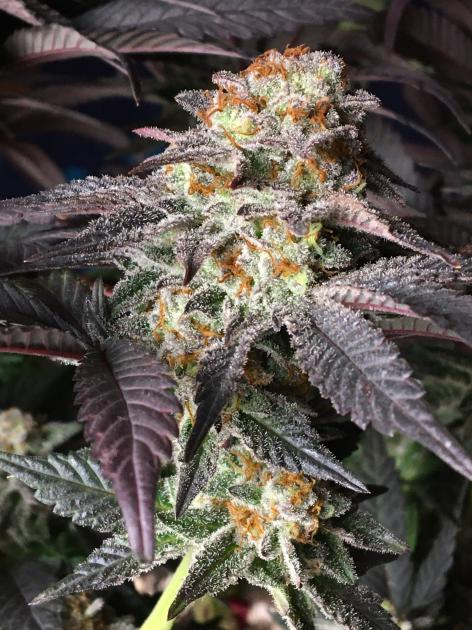 What about the #3?
Oh yeah the story did not stop when I decided to enjoy another harvest of Sensimilla. First we need to rewind a little bit back to the creation of the Silver Mac. The Silver Mac was supposed to be the first strain of Weedcash, but it was put on the back burner since I was busy with the Big Mack, and the person who was interested to put on his store did not seem so interested. But don't worry, that strain is still being sit on, and will be brought back into the spot light, or used for other breeding purposes. So where was I? Oh yeah, the Silver Mac. Silver Haze that was gifted to me from @loonatic was pollinated with a F2 Mac and Cheese stud.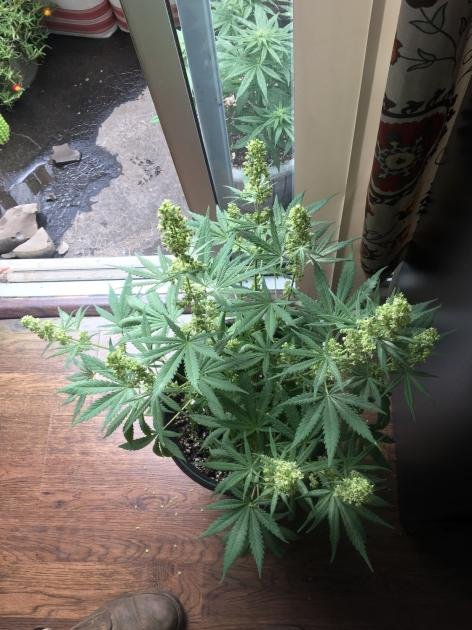 The F2 Mac & Cheese Stud
I then sprayed the Silver Haze with Dr. Enzymes before placing back in the tent. This process is not exact, and you do risk pollinating other plants. Which in my case it did happen. But I did not know until I sold an Oz to a buddy, who then told me he found a few seeds. I knew where this is from. The accidental pollination from residue that was left on the Silver Haze from the F2 M&C. I brushed it off, and just told my buddy maybe he should save those, or whatever. Was not thinking about getting them from him to grow out. Not until one day I was towards the end of the remaining #3. I found 1 lone seed in a bud. Then said why not, and placed that 1 seed into a glass of water...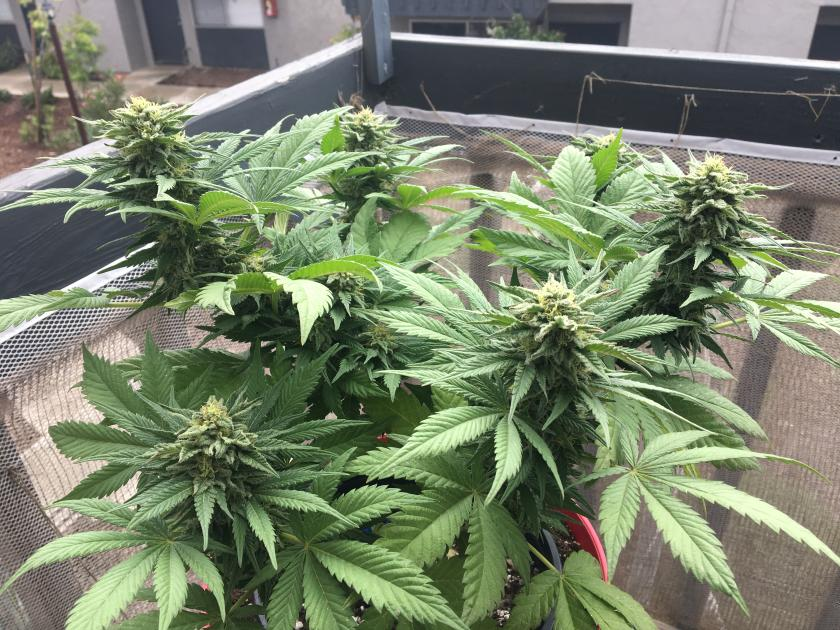 Miracle Mack
Fast forward a couple months, that seed turned into a nice plant that I had on my balcony. Again was not thinking about pollination, or any type of breeding. Mainly just burnt out. This is hard work, and especially doing all of this in a 2 BD apartment, with an outdoor space that does not get a whole lot of sun. Then on top of it, no stud. I have not had much luck storing pollen. I have tried, just seemed to never work for me. Something I am working on. Especially since there is not a whole lot of of this info out there, but needs to be! But I digress, back to the Miracle Mack. If you have been following along my Blog over the years, you know I am very indecisive when it comes to growing, not growing, etc. etc. So you know me, I decided to keep the Miracle Mack around a little longer.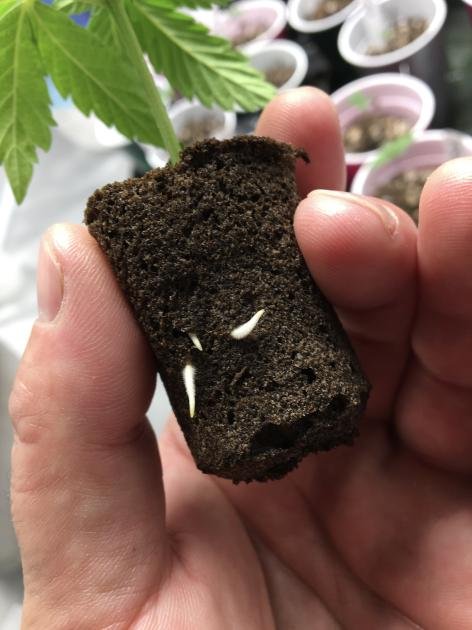 ---
More Monster Cropping!
These technique has come in handy for me over the years, and especially when it comes to the Big Mack project. This is a great example of my indecisiveness! Besides Monster Cropped cuts come back, well like freaks of nature. Nodes on top of nodes. So what did I do? Same thing I did before, I decided to keep one indoors, and the other outdoors, just in case if I ever found a male.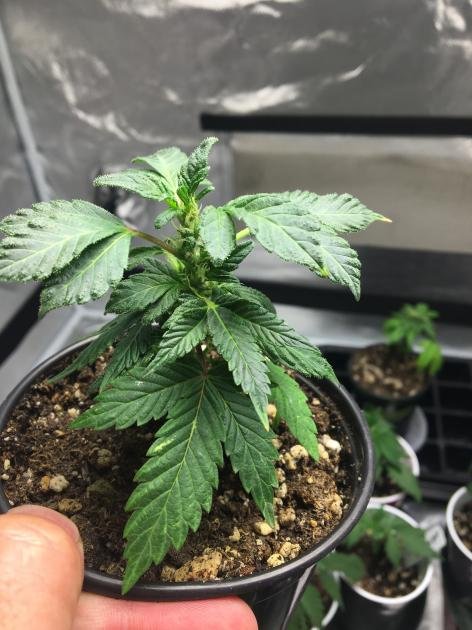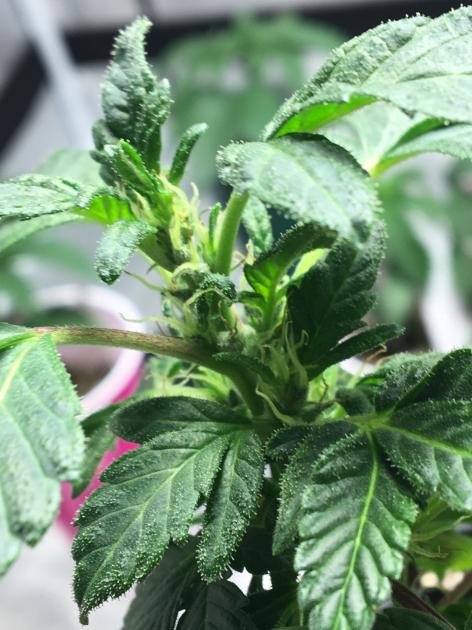 ---
First we had some waiting to do. It takes a bit before the Veg growth kicks in.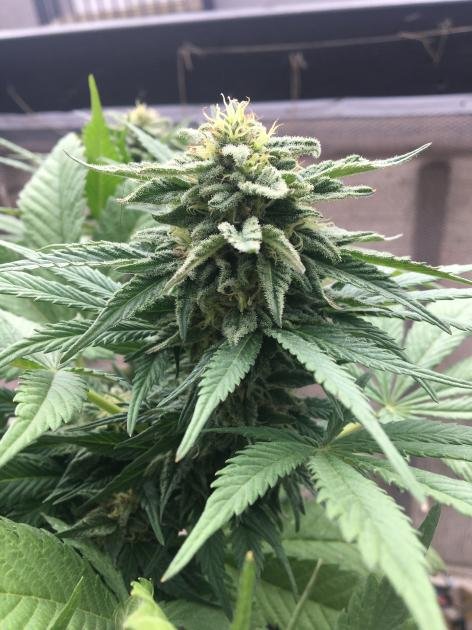 Miracle Mack
By this time the Miracle Mack was showing itself, and I was impressed! But this time the Banana was not there. Instead, it was apricots! Anther complex, strong fruity strain, even with some hints of gas. What I love in a strain.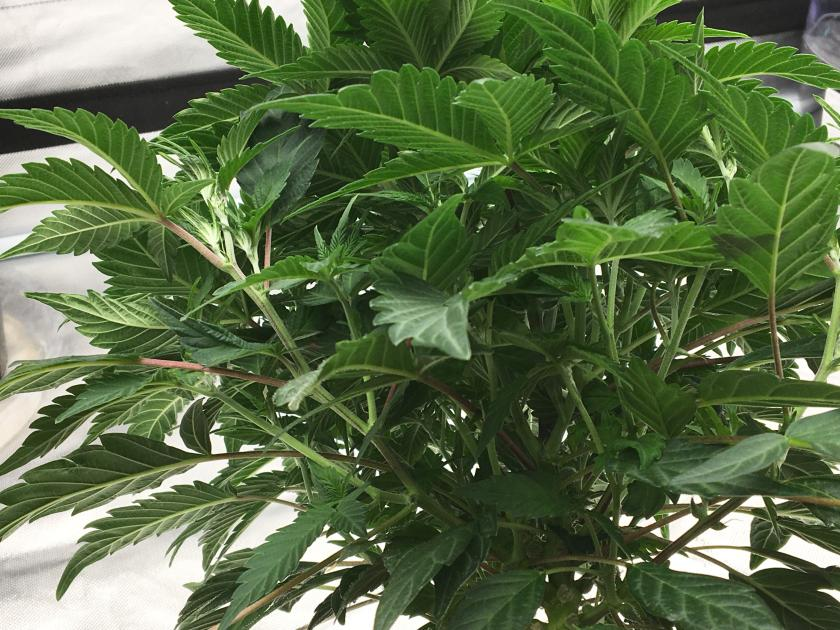 One of the Monster Cropped Miracle Macks
Now all I needed was a stud. At this point I really did not care. I just wanted to pollinate this beast. But luckily I ended up with some nice studs from the Big Mack Superstars. Now this really lined up perfect. I honselty could of not of planned this as perfect as it turned out. The #2, and #3 is going to be apart of each other in 1 seed.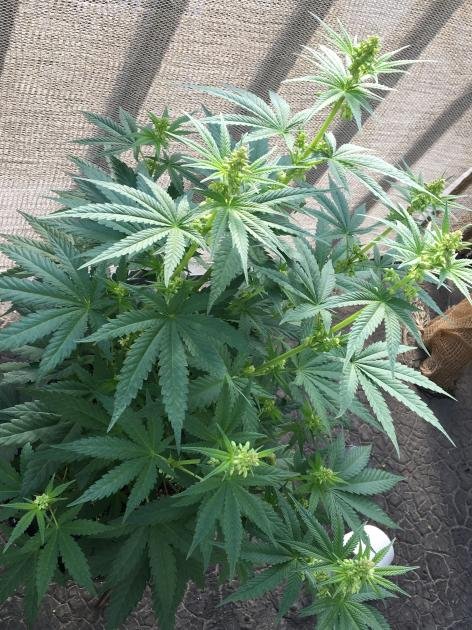 Big Mack Superstar Stud
Maybe you all recall this, as it was not to long ago. I pollinated the Miracle Mack with a Big Mack Superstar Stud on my front balcony. I wonder what the neighbors thought when they heard Marvin Gaye on loop throughout the cold nights?
Fast forward to the present...
The Pregnant Miracle Mack
After pollination, I let this MM stay by herself on that from balcony for about a week. Just to ensure the pollen took. Then before I brought into the tent, I sprayed with Dr. Enzyems, to deactivate any remaining pollen. Not an exact process, but it works very well. Worst case scenario, I pollinate a La Kush Cake flower. Best case, I pollinate a La Kush Cake flower ;)
The Sensimillia MM
So there you have it, a story of a Mack, the Big Mack to be exact. But it is not over just yet. The story goes on. The Big Mack Superstar is showing some crazy colors, and putting off a strong stank. The Miracle Mack also just smelling like a dream, even at the half way point it is enough to slap you in the face with its fruity complex terps. You too can be apart of this story, just how a few of you already have. Some of you are maybe even smoking your #morningbowl with Big Mack in the pipe while reading this. Some of you may be sticking your head in your tent after this to get a good whiff of your BM. Maybe you are even thinking of picking up some Big Mack to grow in your tent, or for the upcoming outdoor season. This is the way of the Mack, Mack Daddys, Mack Mammas, he or she who grows the Mack will only know this way of life..
To be continued......




---
---