Tent Update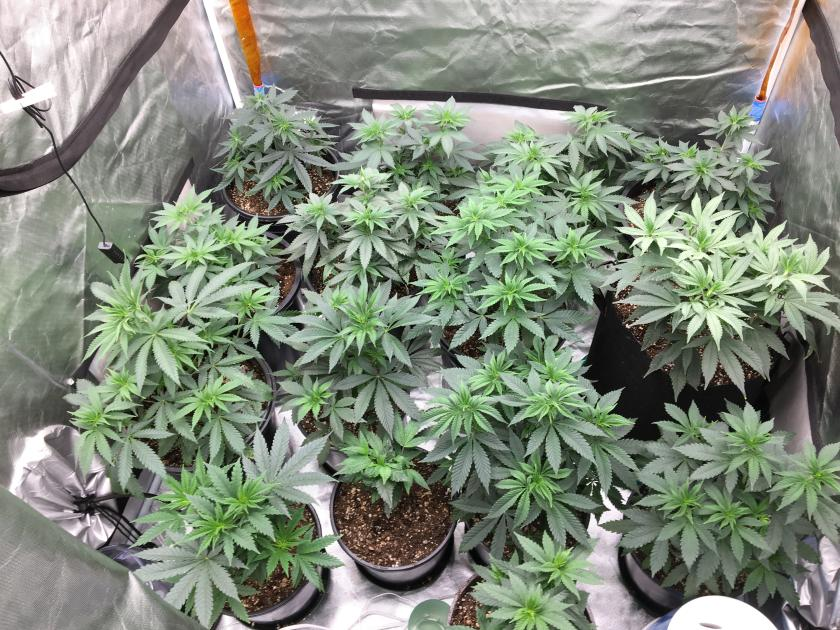 Hello fellow Weed Nerds! Hope you all had a good weekend. I know these ladies did, well at least a few. I managed to get some transplanted, but ran out of soil. Not to worry though, I got myself another bag today, and will resume the process tonight. Even after giving a few away, and taking out the Autos outside, I still have a crowed area. However I think I can make this work. There is maybe 2-3 that will end up going, but what you see here is what will be in the tent when I switch to 12/12. I am so excited!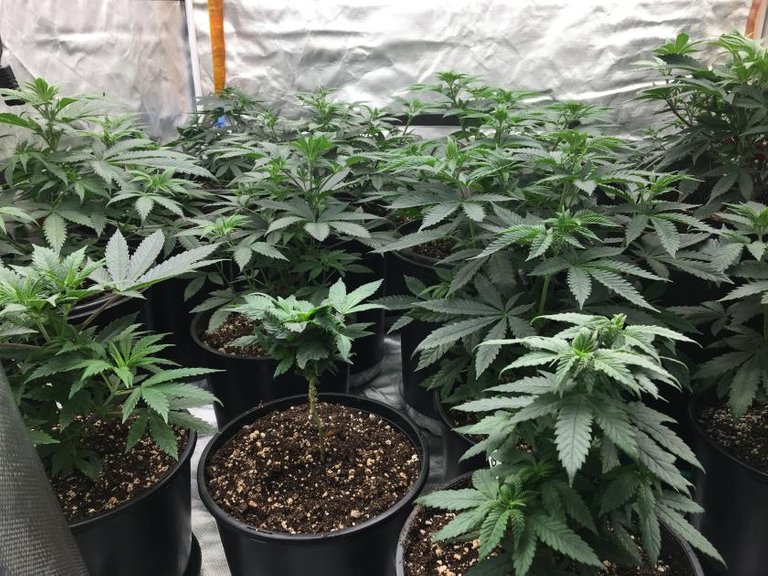 4x4 tent contents:
3 Helena x Pbb from @bifbeans
2 Rainbow Chip from Exotic Genetics
2 Dirty Little Secret from Exotic Genetics
1 BMX(Back cross of Mac and Cheese x Banana Punch x Mac and Cheese) of my creation
3 Big Mack F2's(Banana Punch x Mac and Cheese F2)
1 Banana Punch x Mac and Cheese Pheno #3
2 Silvermacs(Silver Haze x Mac and Cheese)
1 Banana Punch x Mac and Cheese Pheno #2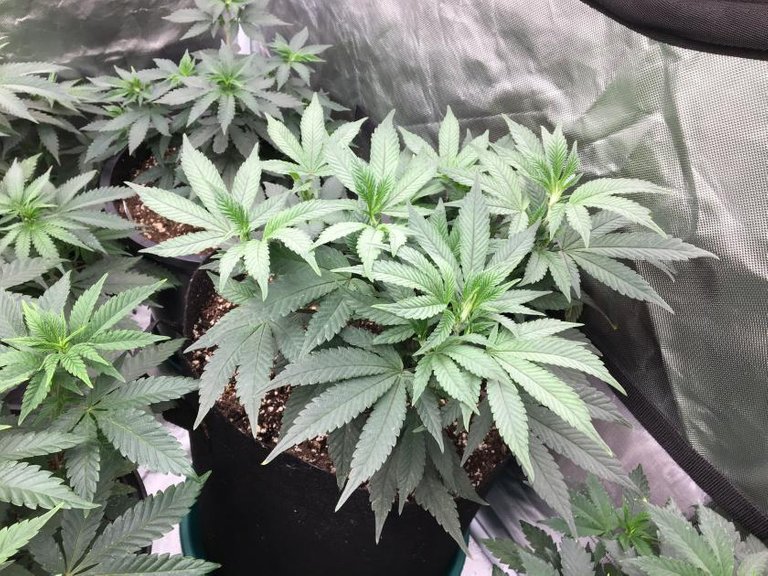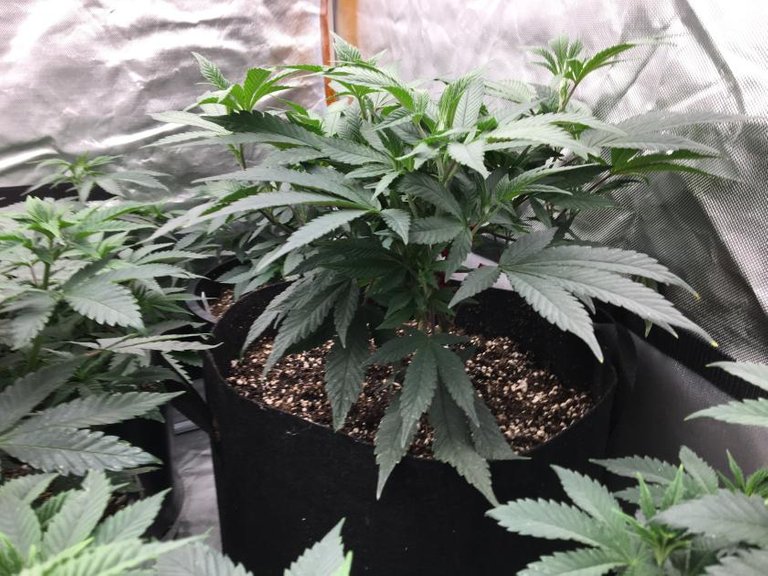 ---
The BM #3 that was Monstered Cropped
I have only been watering these plants with RO water with a Cal/Mag supplement, and once a week I hit with a Rhizo Blast once a week, along with Mammoth P. Since I just transplanted these, it will not be until 2-3 weeks until I hit with some NPK fertilizer. Now that my compost is ready I will do some experimentation with making a tea, and see how it does on a few of these.
I just used some of that same compost as a top dress on these Autos, and I have to say it is some great shit!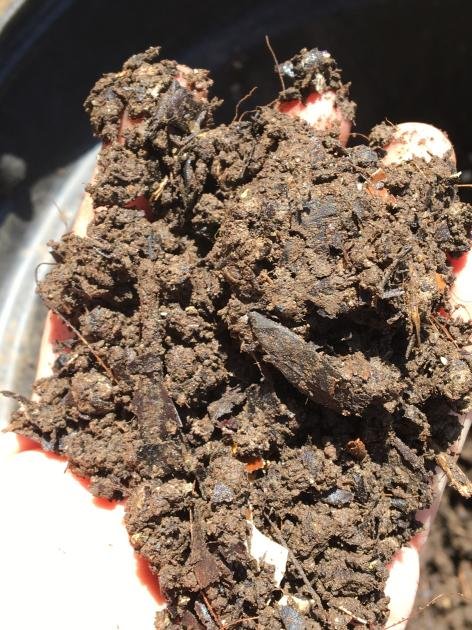 It has been over 1 year since I embarked on making this compost. Once the sun disappeared from my back yard at the end of the year, it caused it to slow down. So I took it to work, and was able to get the process going again. Is it weird that I think this stuff smells really good?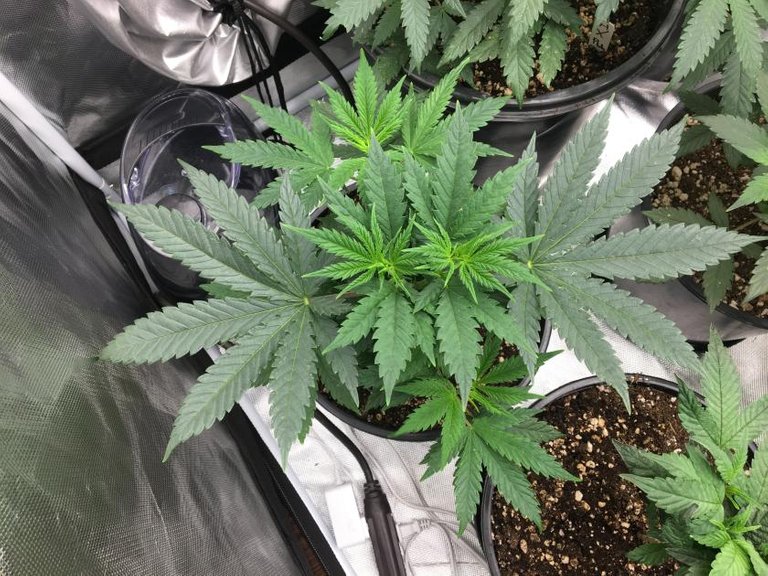 Silvermac looking killer! Out of all my strains I have crossed, this one may be the favorite out of the bunch. Still looking for others to grow it, if not I just may have to source people outside of Weedcash.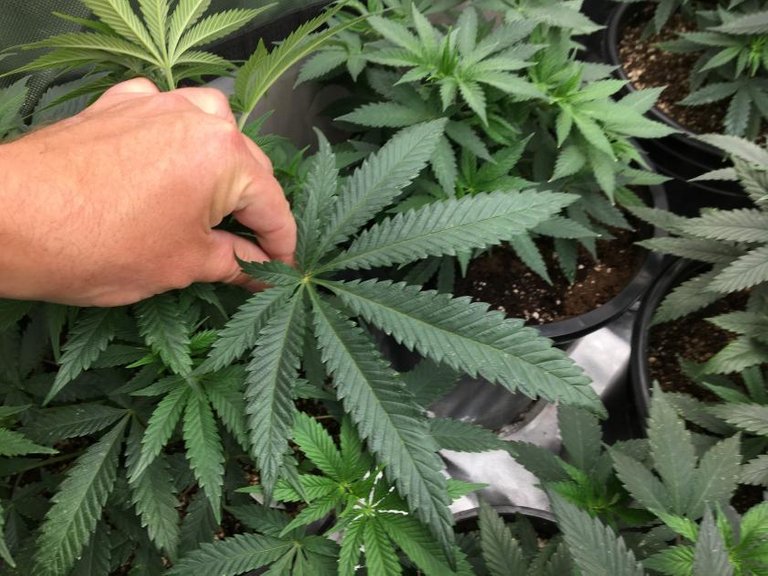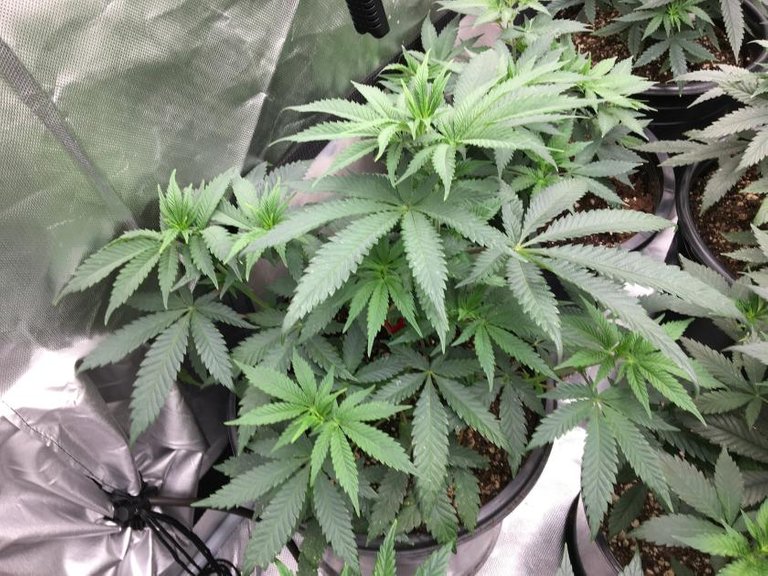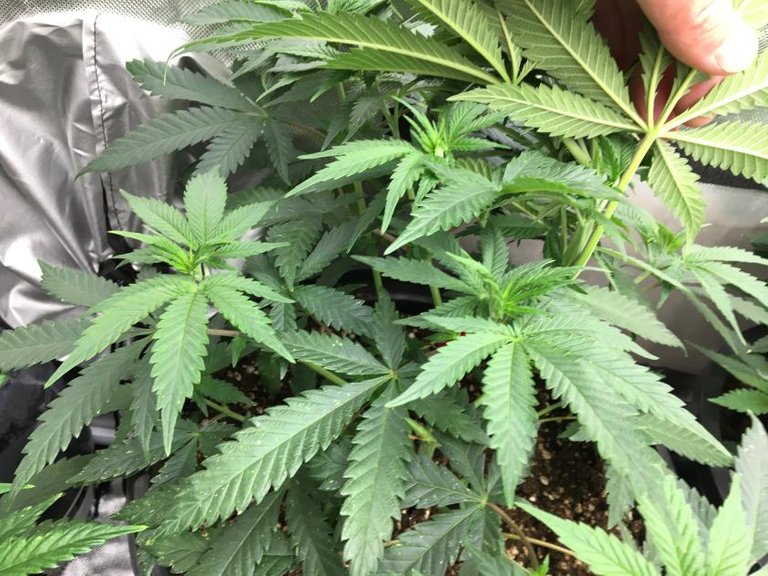 ---
Here is one of the Helena X Pbb], which is actually sold out, but there are some other PBB crosses left that will be sure to please!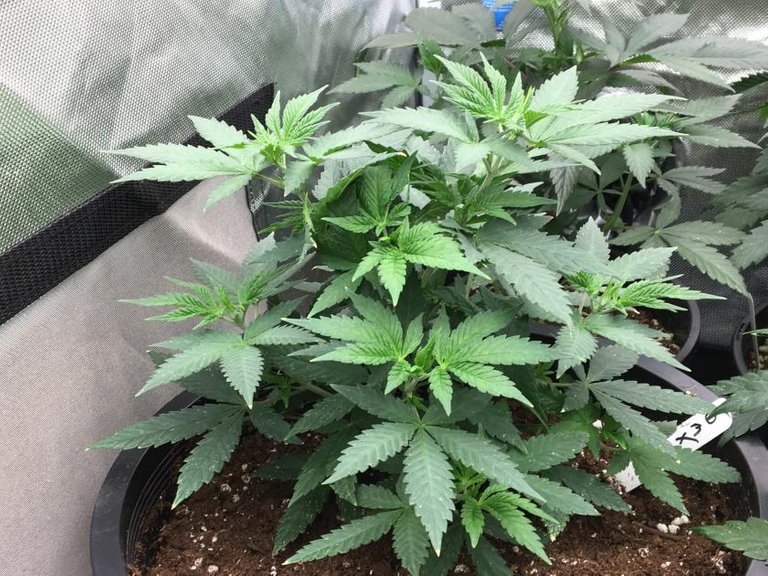 Here is one of my Big Mack testers. I have to say it is looking decent, considering that this plant was burnt to a crisp while it has 2 nodes. I really thought they where goners. But with patience, they all came back. Lesson learnt. Do not use the extra strength spray for IMP management in early stages of life.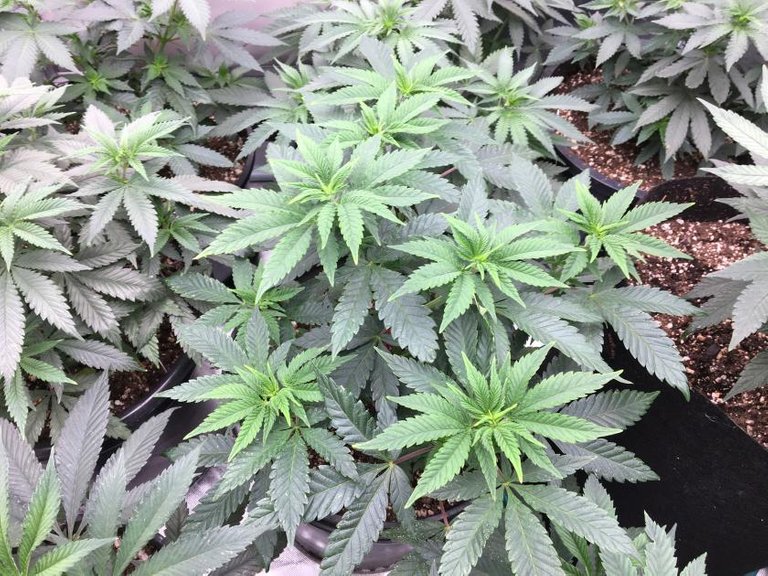 I am very happy with everything right now. You can see the Thrips did a little damage, but nothing crazy to where it is effecting growth. I will continue to spray Green Cleaner, and Enzymes until flower. Other then that I have some training to do, lots of it. Then a little defoliation before I set up the SGROG. Until then, you all have a great week. :)




---
---