Tent Update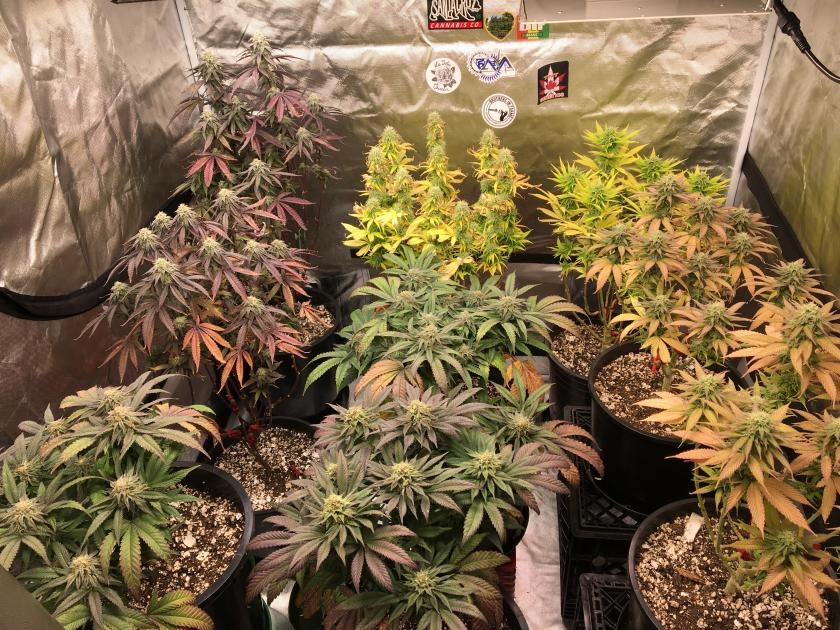 What's up Weed Nerds! Hope all is well. I am very happy with the progress of my tent grow. For those that know, you are aware that I have had one hell of a time with this round. This was due to low humidity in early VEG stage, and not catching it until maybe 2-3 weeks after the fact. Maybe even longer. If this had not been an issue, I would of already had a harvest, and still be in the same stage of flower that I am currently in! I had 3 Big Macks(Banana Punch x Mac and Cheese) that I started from seed, and where ready to be flipped. Unfortnaly the low humidity did some drastic damage to them, and I just said fuck it, and ended up taking clones, and killing the #2, and #3 pheno. The # 1 was not as bad, and I decided that I would keep it, but use it to hit with pollen from the Big Mack stud, to create the F2 of Big Mack. So the Big Macks currently in my tent are all clones. I am very glad I stuck with them, after all I paid decent money for the seeds, and was not going to let them go to waste. Well it is paying off. The Big Mack is some of the best cannabis I have ever grown. It is some straight up funk.......
Strains
Gusher Mintz(Back left, and middle left)
Big Mack #2(Bottom left, and plant in the middle)
Big Mack #3(Front center)
Silver Haze 5 Gallon contender(Top center)
Pregnant Silver Haze(Top Right)
Big Mack #1(Bottom right, and middle row on the right)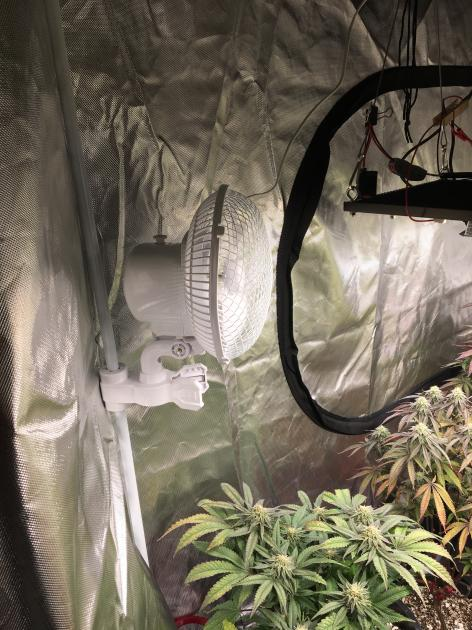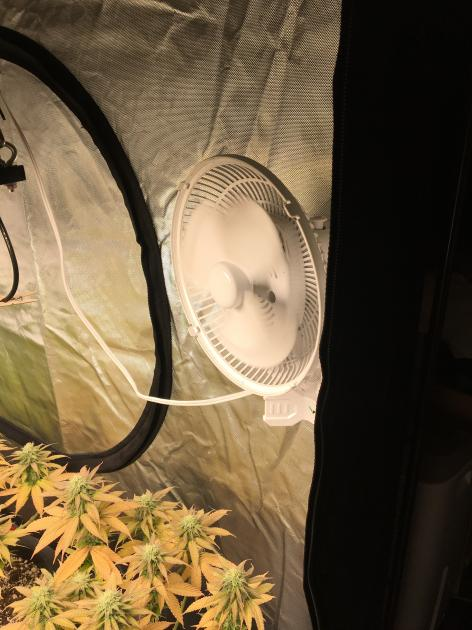 ---
Specs of my tent set up
4 feet by 4 feet, and 8 feet tall
Currently have 3 different LED's with a total of 480 Watts
2 oscillating fans, and 1 6 inch 390CFM exhaust
Soil with Roots Organics Grow, Bloom, and Trinity
Doctor Enzymes for IPM

Big Mack #2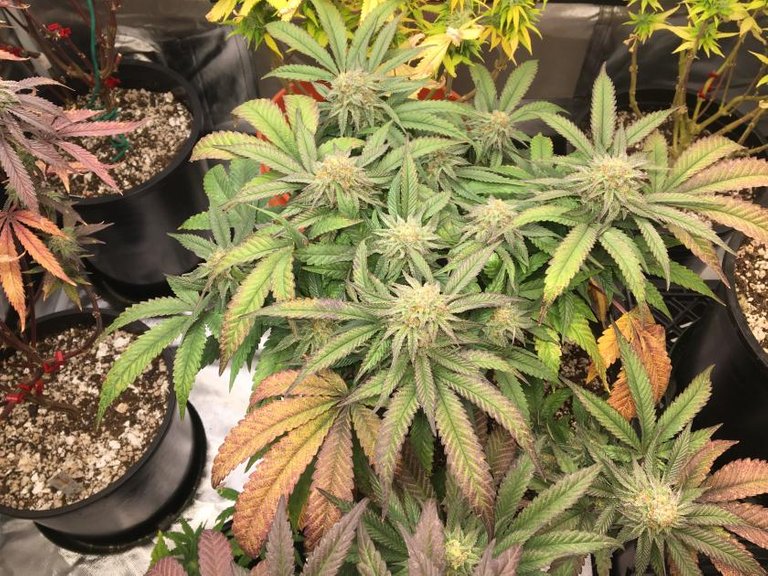 The #2 pheno has got to be the most frostiest strain I ever had grown! Before this it was the White Grape from @bifbeans, but this one takes the cake. Just a few weeks in flower, and it is rocking. The terp profile on this one is almost like rotten bananas. Just pure funk. This will be some stuff once it is ready that I will be eager to share.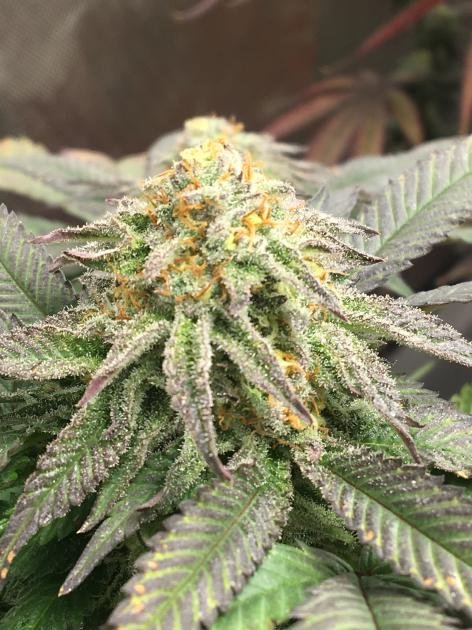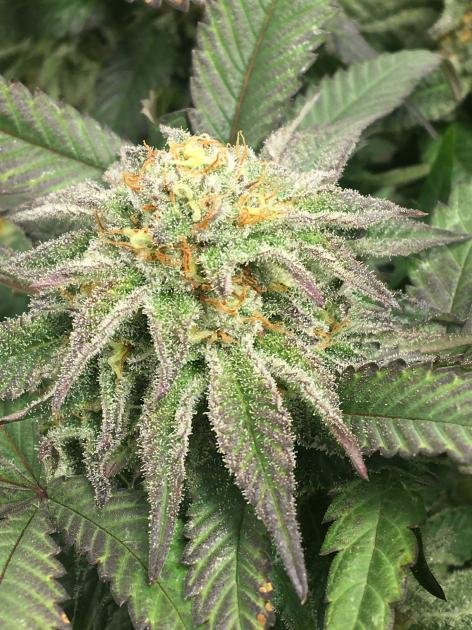 ---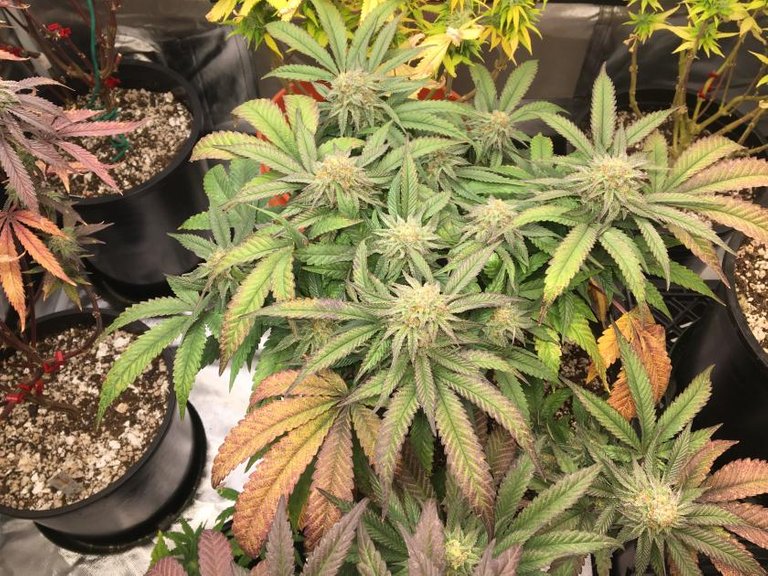 Big Mack #3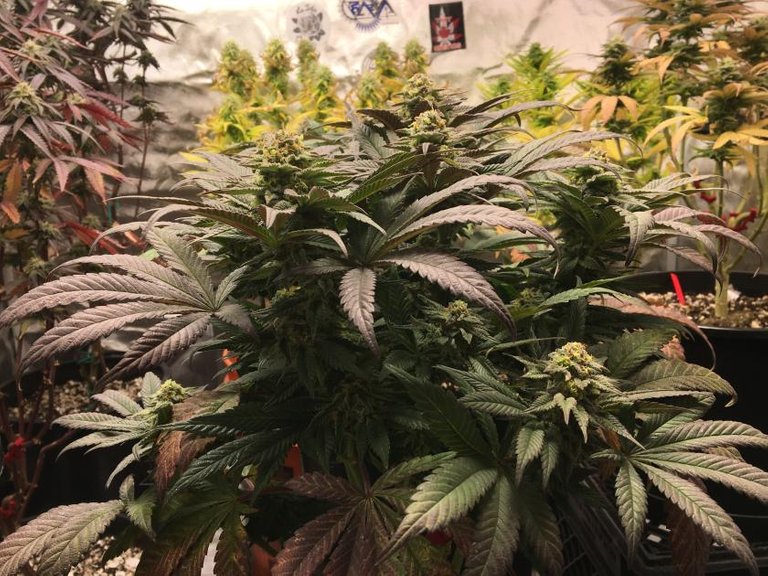 The #3 pheno is also frosty, but not as quite as the #2. But this one had me even more intrigued. For starters, the bud is colorful, but the terp profile on this one is outrageous. It make me think of a fruit basket that has been sitting out for a little in the hot sun, with banana being the dominate fruit. Another funky ass terp profile, and another one that I am going to be very eager to go show off once it is ready.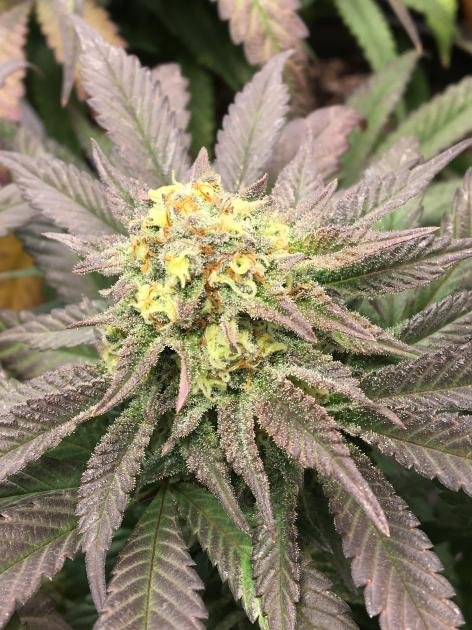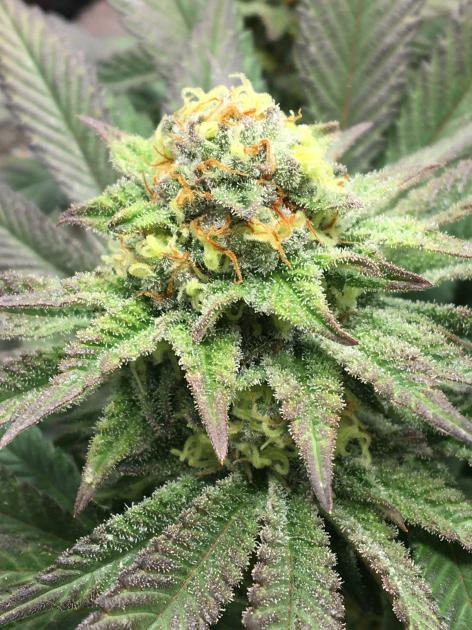 ---

Big Mack #1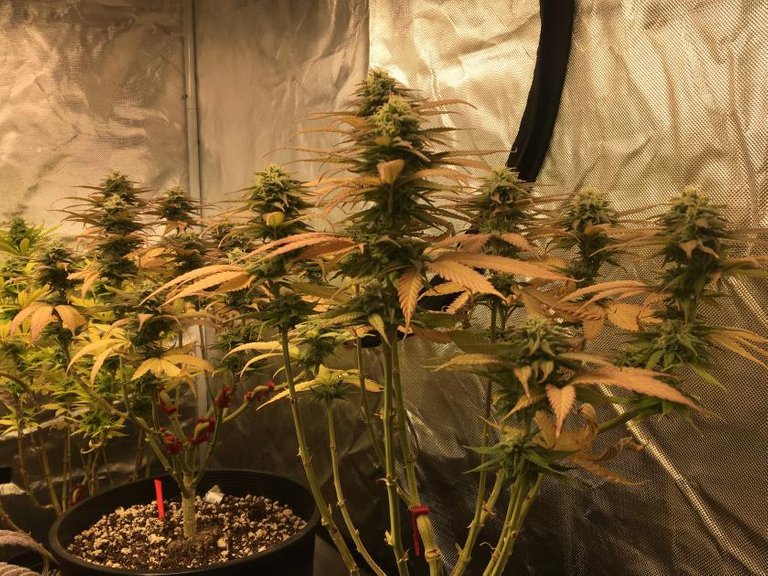 So these cuts have had a hard time. I actually almost decided to axe them. But I lollipopped them, and added some amendment, and they have rebounded nice! Defiently not at there full potentiol, but the Big Mack #1 is bomb! This is the one that I F2, and the terp profile on this one is green bananas.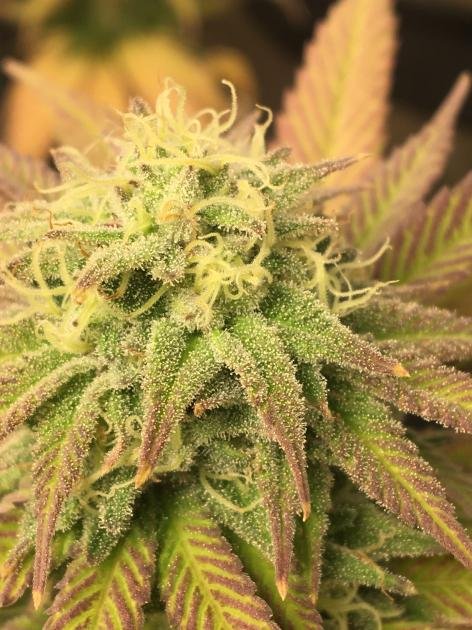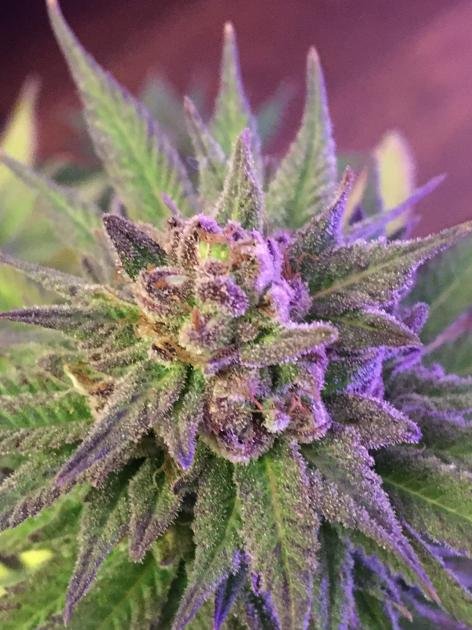 ---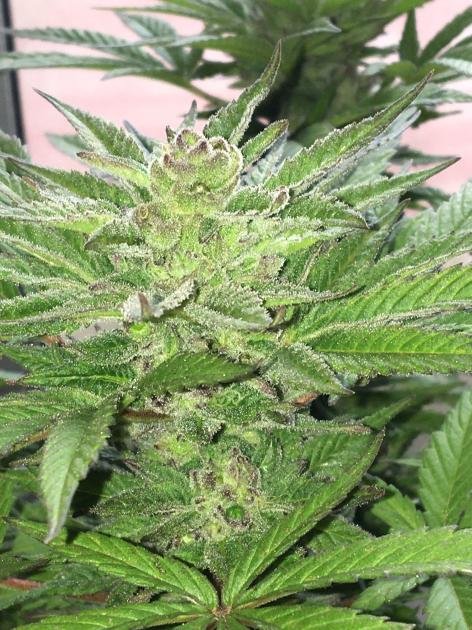 The one on the left is the one in the tent, and the one on the right is the Big Mack #1 holding the F2 of Big Mack. The one on the bottom is a BM #1 clone that is growing outdoors, and is pregnant with the Bmx of Mac and Cheese. It is always interesting to see the same plant grow in different environments. I know that the F2 of this strain will please. I will need testers, ASAP. I will start mailing out seeds next week. So if you are willing to crack some seeds ASAP, and keeping me updated via Block Chain, Discord, and Weedchat, comment below.

Gusher Mintz(Gelato 41 x Triangle Kush)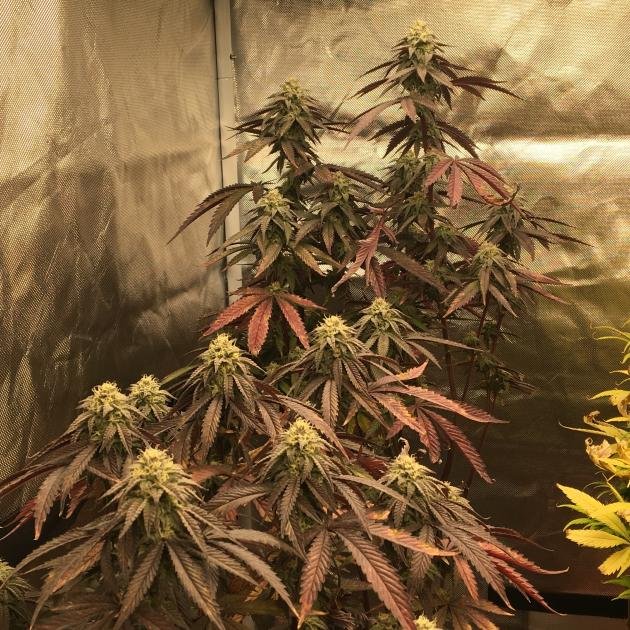 These are some cuts I picked up from the local club. This is from Purple City Genetics, and another fire ass strain in my tent! I have not really got down on it as much as the Big Macks, but it sure does smell good. I want to say a minty og kush smell. Really hard to tell at the moment. I was wanting to hit these with pollen, but I just don't like the structure. Once these are finished, I will not run again. Now don't get me wrong, I am very excited, but just don't like a tall lanky plant for the indoors.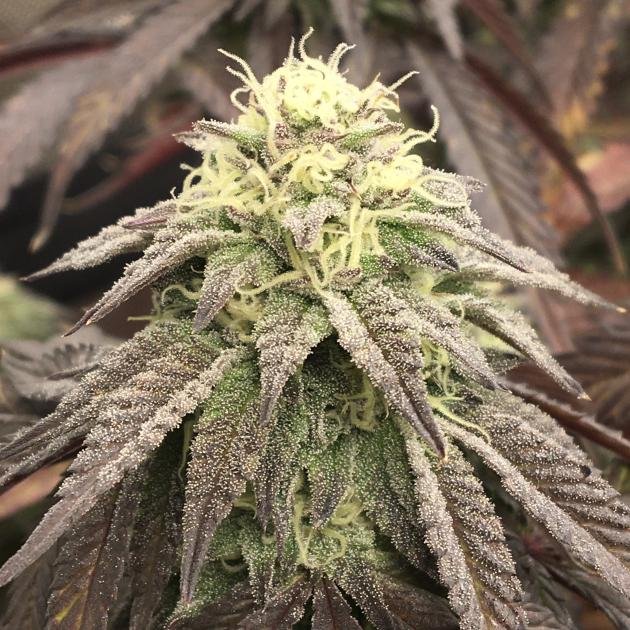 Silver Haze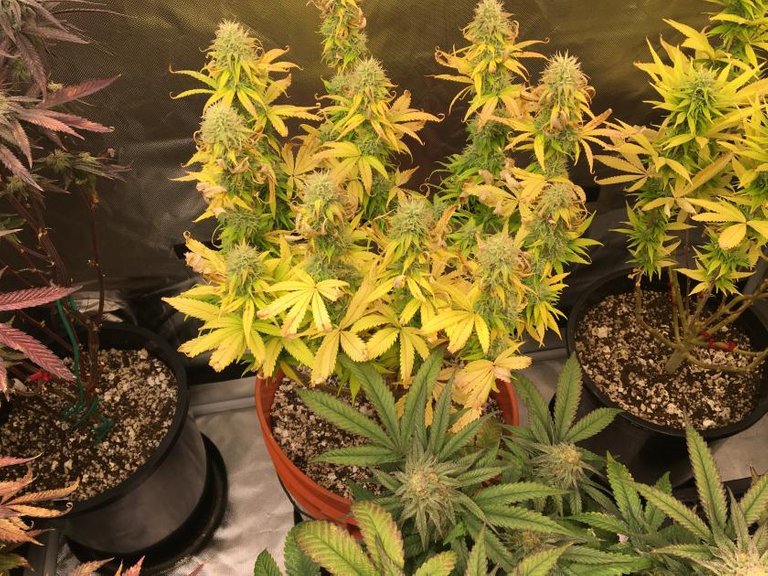 Ok this is the Silver Haze that I got from fellow Weedcashian @loonatic. As you can see, she did not like the last feeding, lol. This is a great lesson on how there is no one size fits all for every plant. But hey, at least I will know what to do next time. Espceally since I have pregnated one of these with some Mac and Cheese pollen. This is a classic old school strain, and has that classic sativa terp profile. Very piney and woodey with a mix of skunk. Very pungent. In fact this strain was stanking even before flower. Cant wait to have a sativa for my head stash, it has been awhile.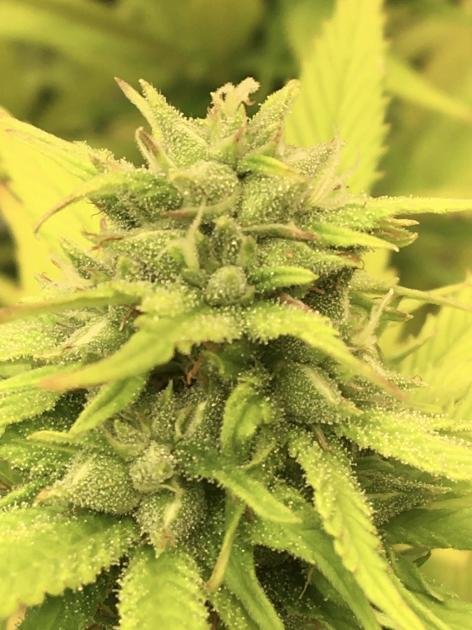 Low and behold, that is the future Silver Mac. It is interesting to see how different plants react to pollen. This Silver Haze will produce way more seeds then the others. This is going to be a Weedcash exclusive, and hopefully we get this up on the Weedcash Store. But first we have to test this, and I am going to be counting my fellow Weedcashers to test this strain. I expect these will be ready to ship for testing in a month. Speaking of the Weedcash Store......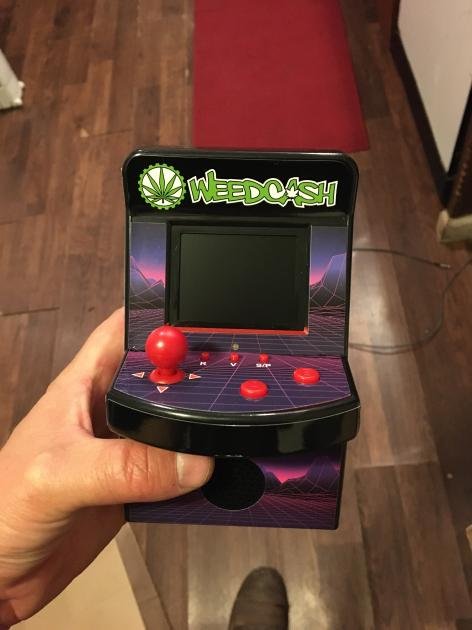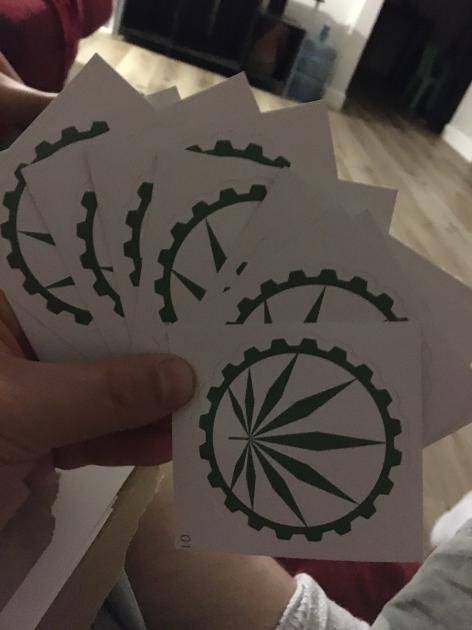 ---
I used my hard earned Weed to purchase these items! Head on over and gets yours today!

Well thats all I have for you. Thanks for stopping by, and hopfully I can get an update out again in the next couple weeks. Right now I need to focus on the BMX, and F2 Big Mack testers. So watch out for my post in that regards. Don't forget if you want to be a tester, shoot me a comment here, or find me on Discord Also be sure to check out my new podcast with @deragedvisions, @homegrowpodcast. Peace!!




---
Posted via weedcash.network
---
---