THE WASH DAILY with Joey SLLiks CANNABIS NEWS REPORT John Fedderman cant stop flying his weed flag
Weednesday January 27 2021
Happy Hemp Day!
In todays report:
Top Pennsylvania Official Restores Marijuana Flag After GOP Lawmakers Allegedly Got It Removed
click here
for the link to the video on horrible youtube
The day after their removal, the lieutenant governor proudly announced on Twitter that he'd restored the flags—one rainbow-themed and the other displaying cannabis leaves.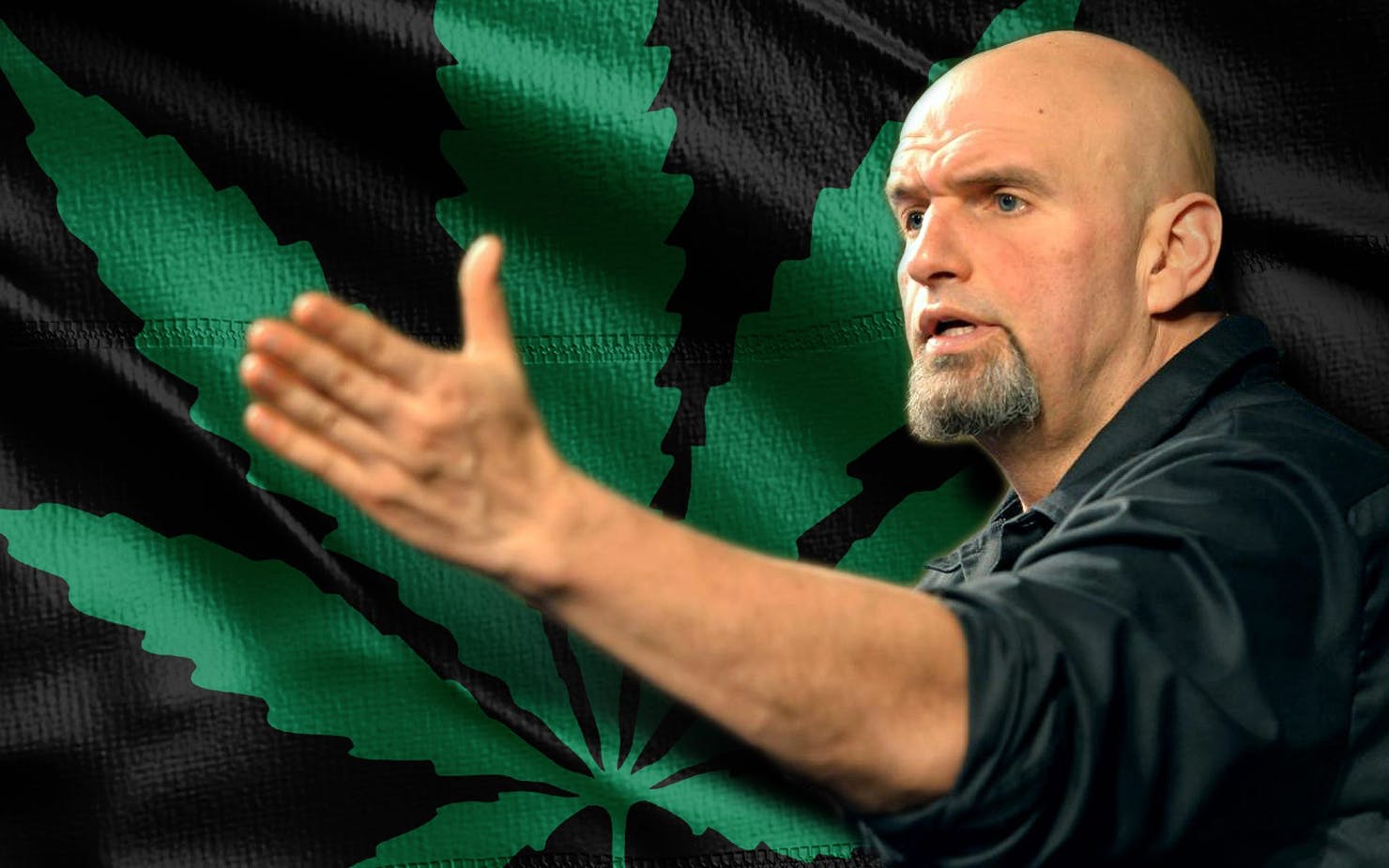 "I really can't emphasize this enough, my issue isn't with the individuals that came to take them down. They're kind of caught in the middle of it so it's not them," Fetterman told Marijuana Moment. "But the Pennsylvania GOP exerted enough pressure and made enough drama so they felt that they needed to do something and they took them down. When I realized that, I just put them back up."
https://www.marijuanamoment.net/top-pennsylvania-official-restores-marijuana-flag-after-gop-lawmakers-allegedly-got-it-removed/
..........
Areas With More Marijuana Dispensaries Have Fewer #opioiddeaths, New Study Finds
It's a finding that "holds for both medical and #recreational #dispensaries," the study says.
Researchers looked at opioid mortality and cannabis dispensary prevalence in 23 U.S.states from 2014 to 2018 and found that, overall, counties where the number of #legal marijuana #shops increased from one to two experienced a 17 percent reduction in opioid-related fatalities.
Increasing the dispensary count from two to three was linked to an additional 8.5 percent decrease in opioid deaths.
Further, the study found that this trend "appeared particularly strong for deaths associated with synthetic opioids other than methadone, with an estimated 21 percent reduction in mortality rates associated with an increase from one to two dispensaries."
https://www.marijuanamoment.net/areas-with-more-marijuana-dispensaries-have-fewer-opioid-deaths-new-study-finds/
..........
Want to promote hemp's health benefits? Here's how to do it without getting in trouble
"Structure/function is essentially when you would like to make a claim about how the ingredient or product affects a structure or function of a human being," said Douglas Kalman, vice president of Scientific Affairs at Nutrasource, a company that helps brands with health product development and market entry.
But just because structure/function claims are allowed, it doesn't mean companies get to fudge the truth.
The U.S. Federal Trade Commission, which oversees advertising and marketing, says "claims in advertisements must be truthful, cannot be deceptive or unfair, and must be evidence-based."
The agency has already gone after CBD companies that claimed their products treated diseases including cancer, high blood pressure and Alzheimer's.
https://hempindustrydaily.com/want-to-promote-hemps-health-benefits-heres-how-to-do-it-without-getting-in-trouble/go z
.......
https://weedmaps.com/news/2020/03/why-former-nfl-player-kyle-turley-wont-stop-saying-cbd-cures-coronavirus-explained/
......
https://www.greenprophet.com/2020/04/cannabis-against-covid-19-trials-in-israel/
......
---
Posted via weedcash.network
---
---