THE WASH DAILY with Joey SLLiks CANNABIS NEWS REPORT DT Grants pardons & doesn't FREE ROSS ULBRICHT

Weednesday January 20, 2021
happy hemp day
in todays report:
Trump Grants Clemency To Marijuana Prisoners On Last Day In Office
click here
for the link to video on youtube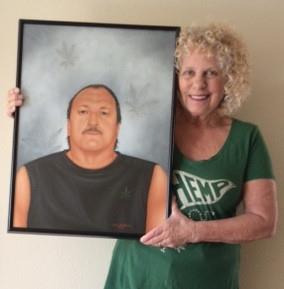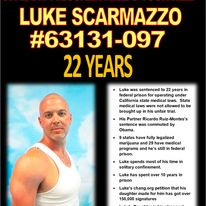 They also attached a list of people incarcerated in federal prison who they felt were most deserving of clemency—an addendum that was requested by the office of Trump senior adviser and son-in-law Jared Kushner. Now the White House has granted relief to several of those names.
One of the people on that list, Craig Cesal, was granted clemency for his cannabis conviction that landed him a life sentence.
"It feels like a new life, even though I don't even know the terms yet," Cesal, who received a call about the news on Tuesday evening from Ivanka Trump, the president's daughter, told Marijuana Moment. "Just to know that I won't have to go back to the prison after COVID abates is a huge relief."
Cesal was released to home confinement in June.
"Many, many marijuana activists have worked for years to make this happen for me, with the Last Prisoner Project helping recently with my reintegration into society," he said. "My release and my clemency is due solely to the efforts of many marijuana activist groups, and I thank each and every one of them."
Another recipient of the presidential action is Michael Pelletier, who has served 14 years of a life sentence over a federal marijuana conviction. He's been a paraplegic since age 11 and is currently 64.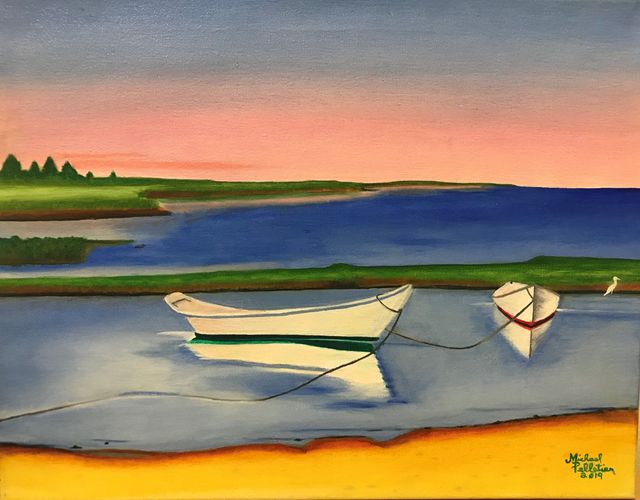 Michael Pelletier – President Trump commuted the sentence of Michael Pelletier. Mr. Pelletier is a 64 year-old who has served 12 years of a 30 year sentence for conspiracy to distribute marijuana. Mr. Pelletier has maintained a clear disciplinary record, has thrived as an artist working with oil paints on canvas, and has taken several courses to perfect his skill while incarcerated. Upon his release, Mr. Pelletier will have a meaningful place of employment and housing with his brother.
https://www.civilized.life/articles/marijuana-maine-but-paraplegic-michael-pelletier/
https://www.facebook.com/luke.scarmazzo/
To anyone who wants to write or contact me here is my new mailing address:
Luke Scarmazzo 63131-097
USP Yazoo City
PO Box 5000
Yazoo City, MS 39194
https://www.marijuanamoment.net/trump-grants-clemency-to-marijuana-prisoners-on-last-day-in-office/
....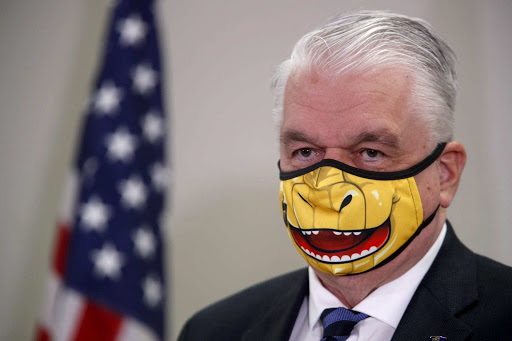 Nevada Governor Pledges Marijuana Tax Dollars For Schools In State Of State Address
Sisolak has also committed to promoting #equity and justice in the state's marijuana law. Last year, for example, he pardoned more than 15,000 people who were convicted for low-level cannabis possession.
That action was made possible under a resolution the governor introduced that was unanimously approved by the state's Board of Pardons Commissioners.
Sisolak isn't the first governor to bring up #marijuana #policy during their annual address this year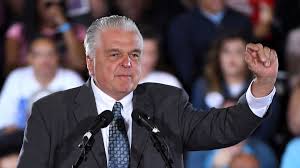 In his State of the State speech last week, New Jersey Gov. Phil Murphy (D) reaffirmed his commitment to passing #legislation to get a legal marijuana market up and running after voters approved a legalization referendum in November.
Also last week, New York Gov. Andrew Cuomo (D) discussed the need to legalize marijuana in 2021 during his State of the State address.
In Connecticut, Gov. Ned Lamont (D) also talked about his intent to work with lawmakers to enact legalization during his State of the Commonwealth address earlier this month.
https://www.marijuanamoment.net/nevada-governor-pledges-marijuana-tax-dollars-for-schools-in-state-of-state-address/
..........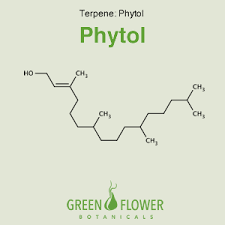 Phytol cited as potentially dangerous cannabis vape ingredient
Two of the suspected ingredients were phytol and propylene glycol, both of which can be used as thinning agents for cannabis extracts.
Now, a new study published in Inhalation Toxicology, the journal of the International Forum for Respiratory Research, has shown that phytol might be significantly more toxic than propylene glycol.
Phytol, a terpene best known for its presence in green tea and a promising antioxidant, is found in high amounts in some cannabis varieties.
https://hempindustrydaily.com/phytol-cited-as-potentially-dangerous-cannabis-vape-ingredient/
---
Posted via weedcash.network
---
---