So I fell off the pizza wagon, what a pickle.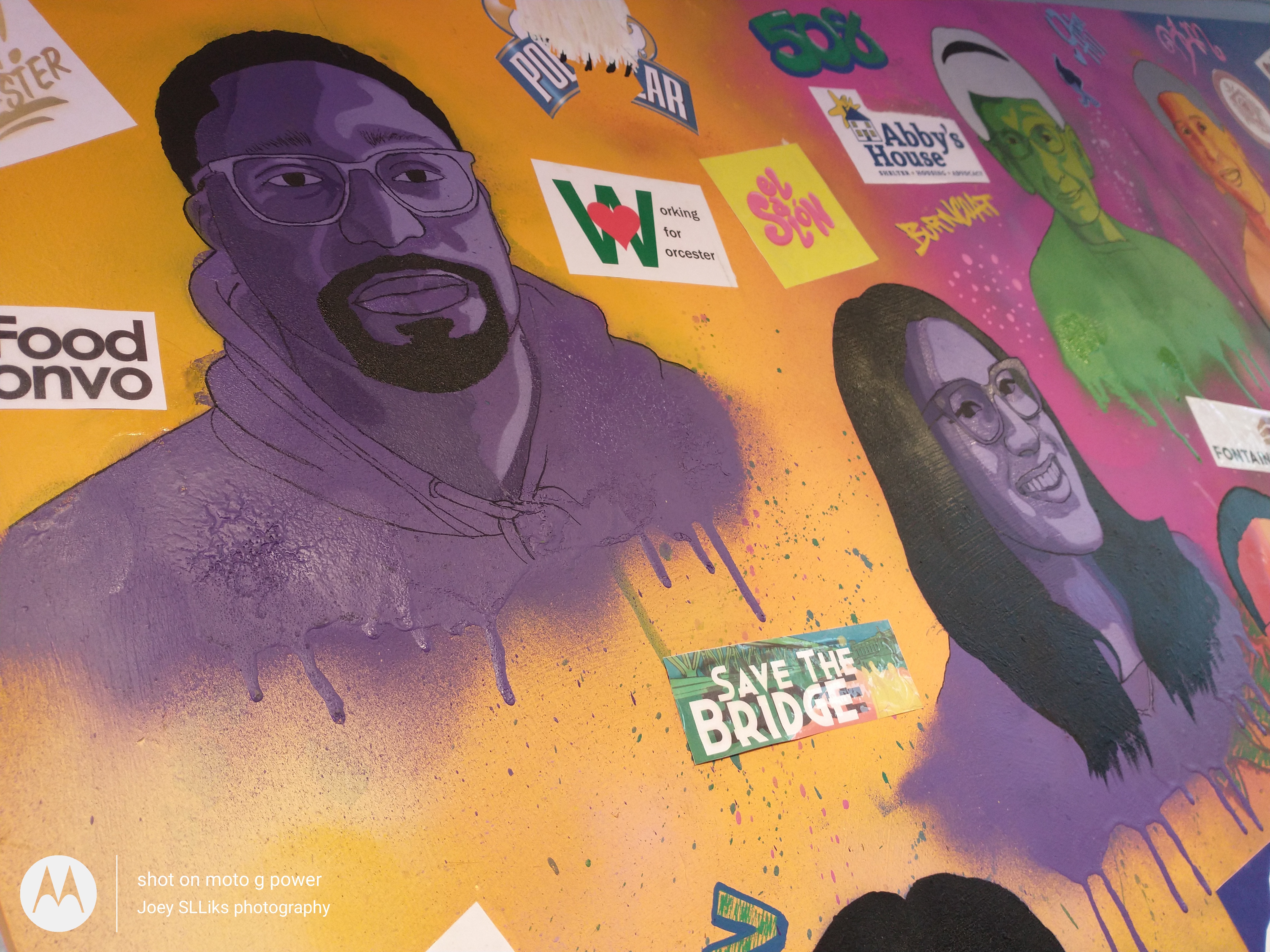 My current age bracket, which I won't get into, does in fact include people who for one reason or another,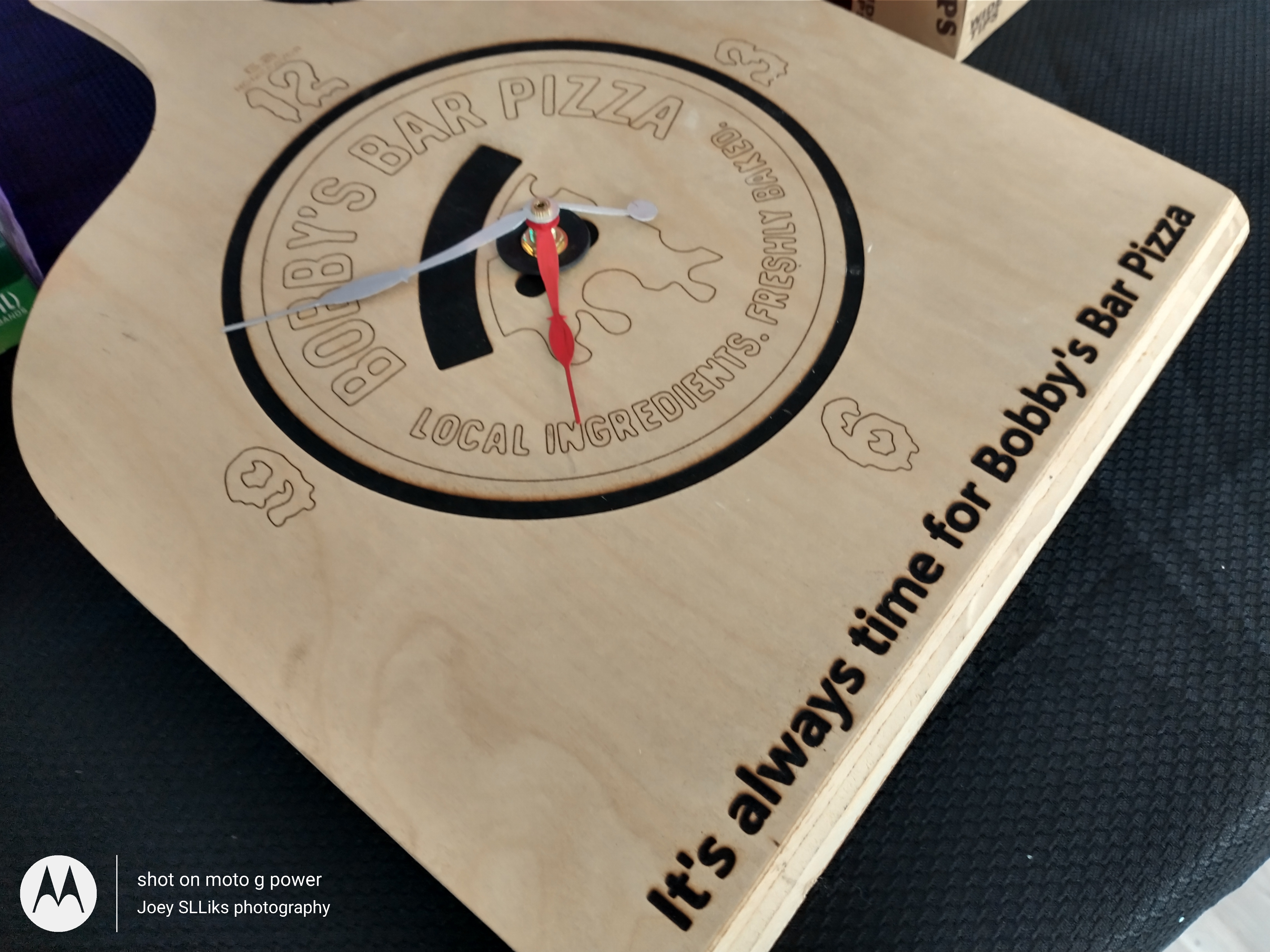 and seemingly out of nowhere, can no longer tolerate the perfect storm that is ; freshly baked dough covered in melted mozzarella and some variety of a verbally infused, vertically integrated red sauce.
I have spent a significant portion of my life existing primarily on "dollar slices" and now it's got me living in the outskirts of Gurd City.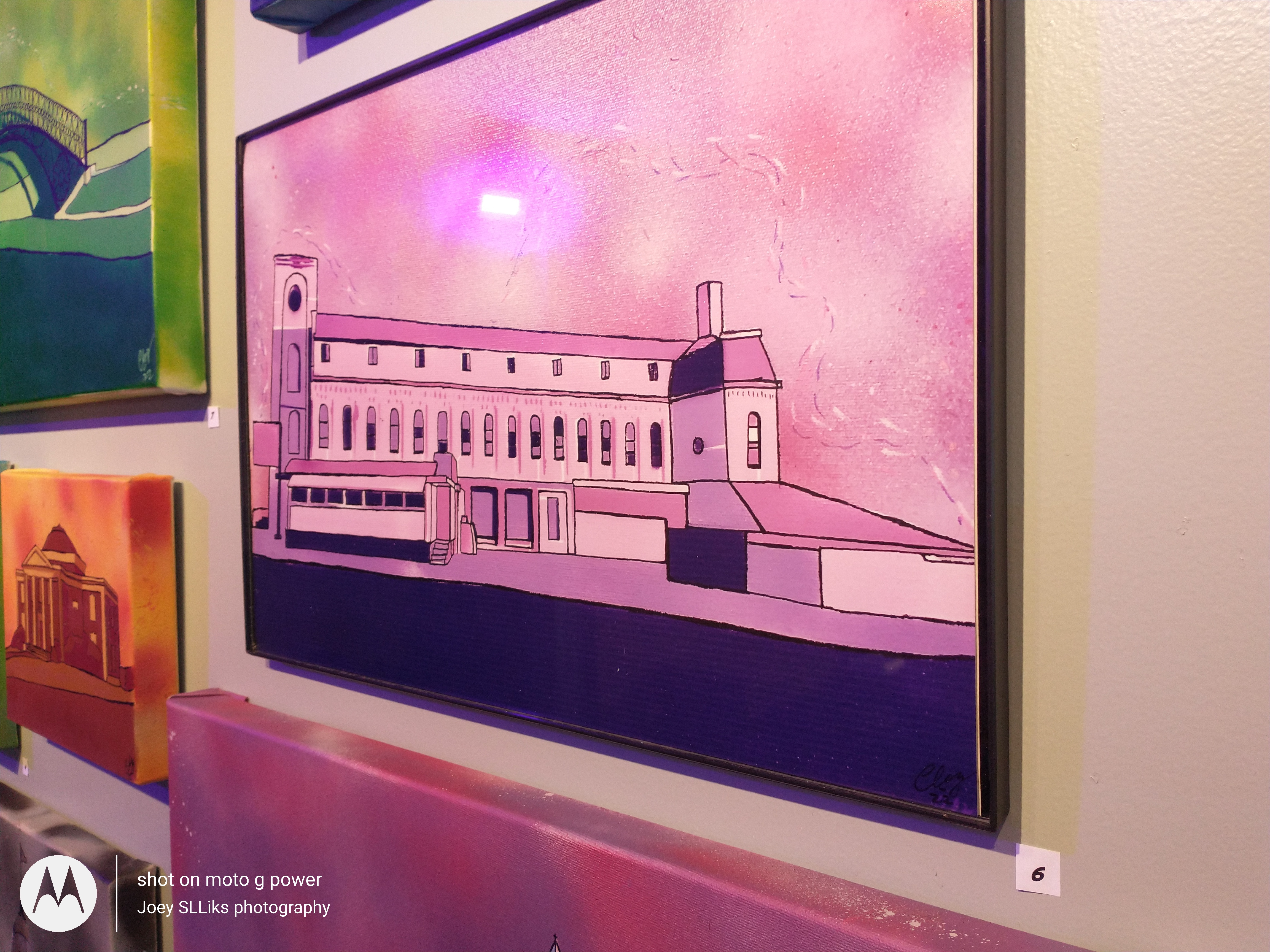 After making risky pizza decisions , and while admittedly knowing better, I will typically end up basically doing keg stands of kombucha or spending countless dollars on ginger ale or probiotics just to simmer down.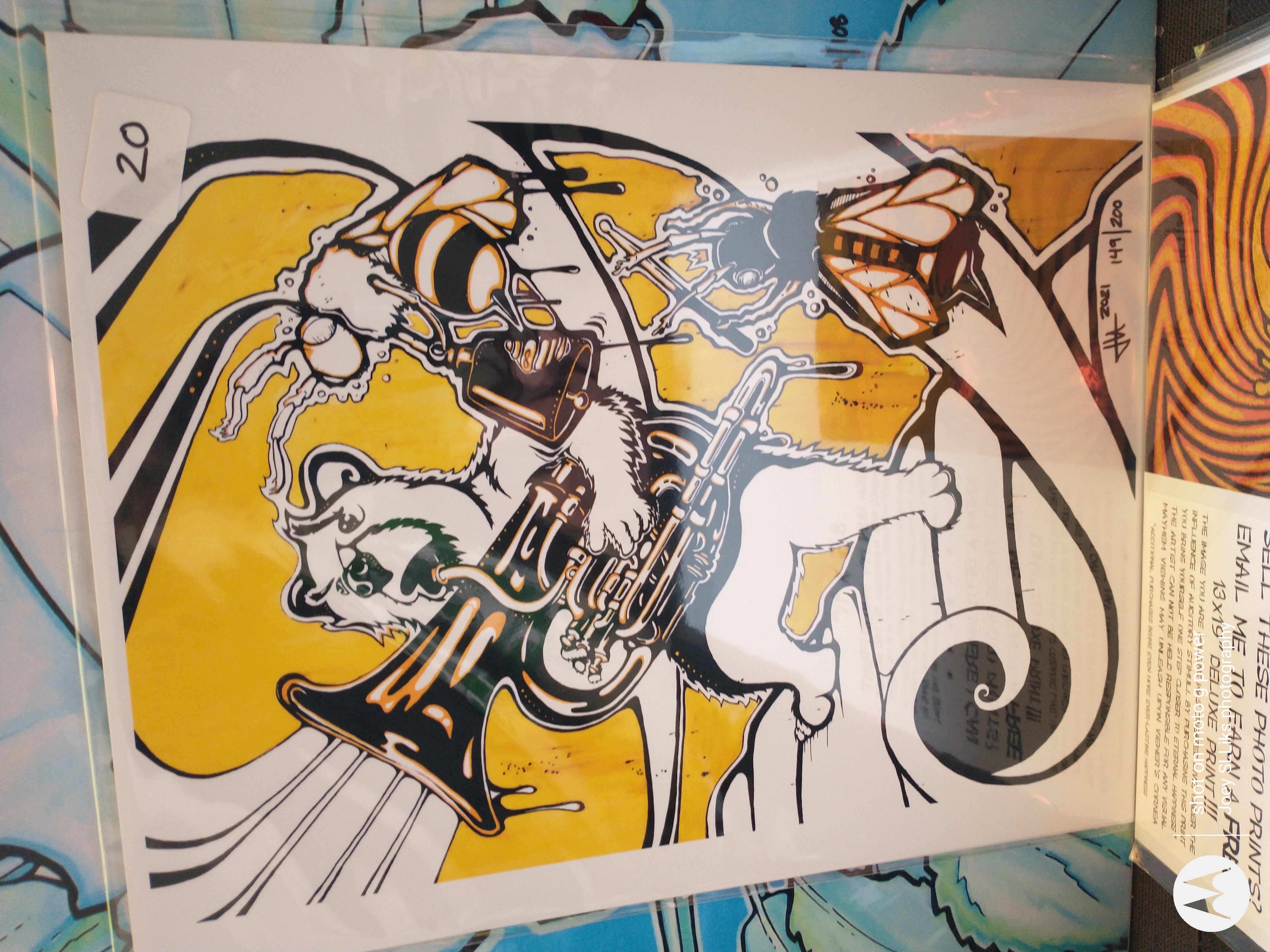 A dollop of Cannabis infused coconut oil, by the way, right under the tongue does wonders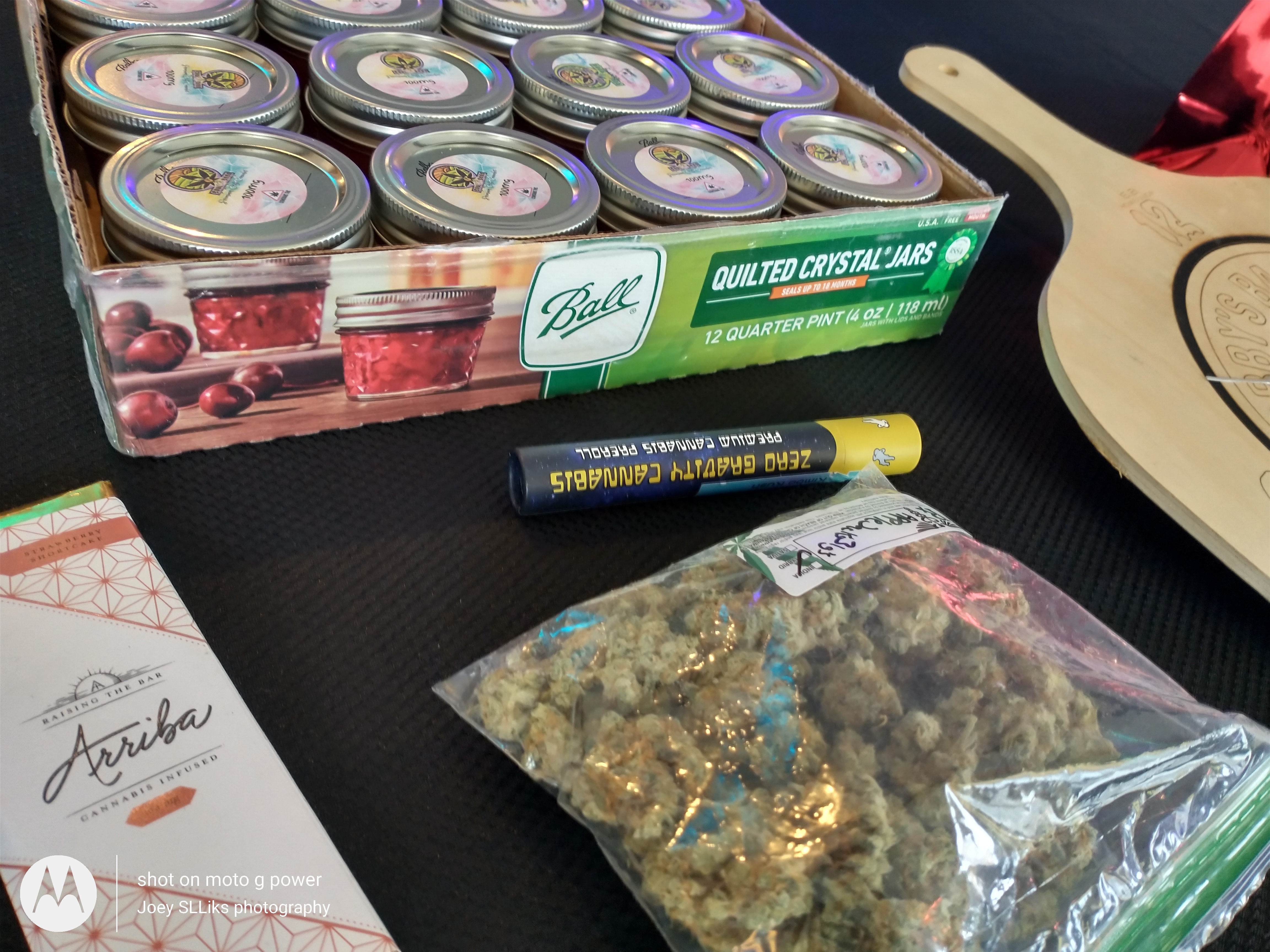 As does eating fermented vegetables like cabbage or cucumbers. Lucky for me the folks from Nicci Pickles were in attendance and were "caring is sharing" some of their amazing fermented crafts.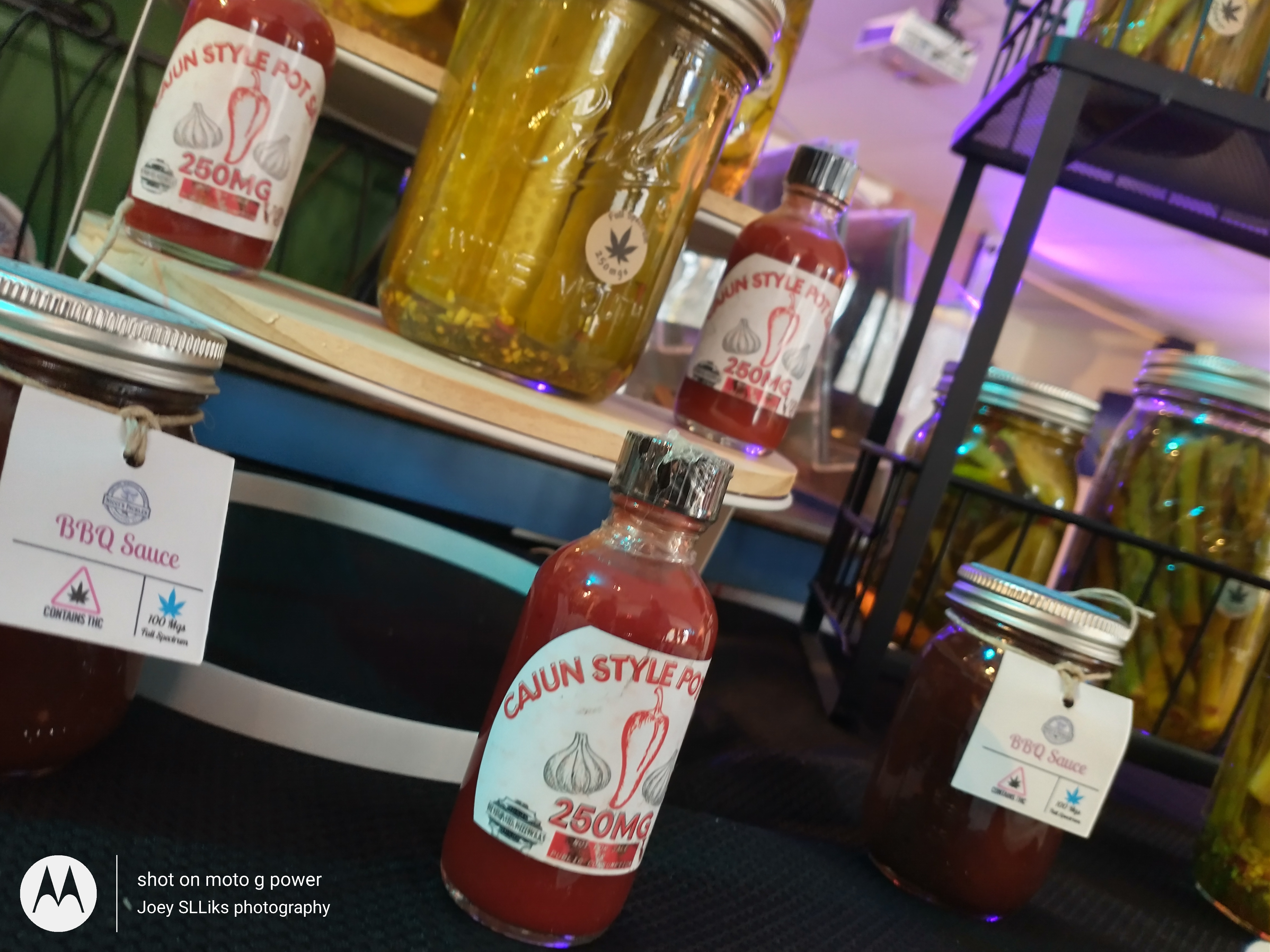 In any event , I have been going light on the pie these days. If I do end up getting into it , It is probably socially acceptable and going down at a party.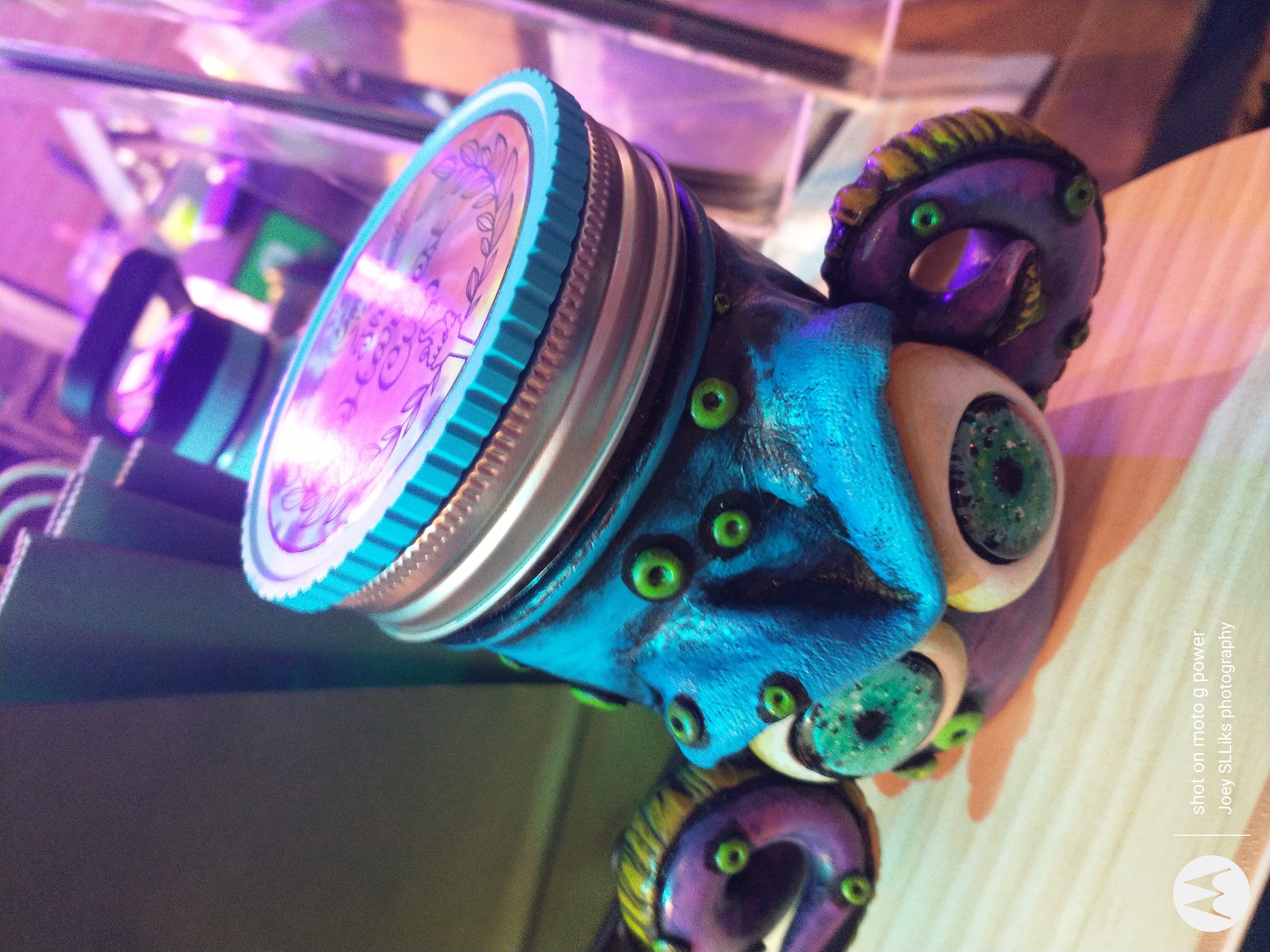 My thing is ...life can be so jarring, a real grinder.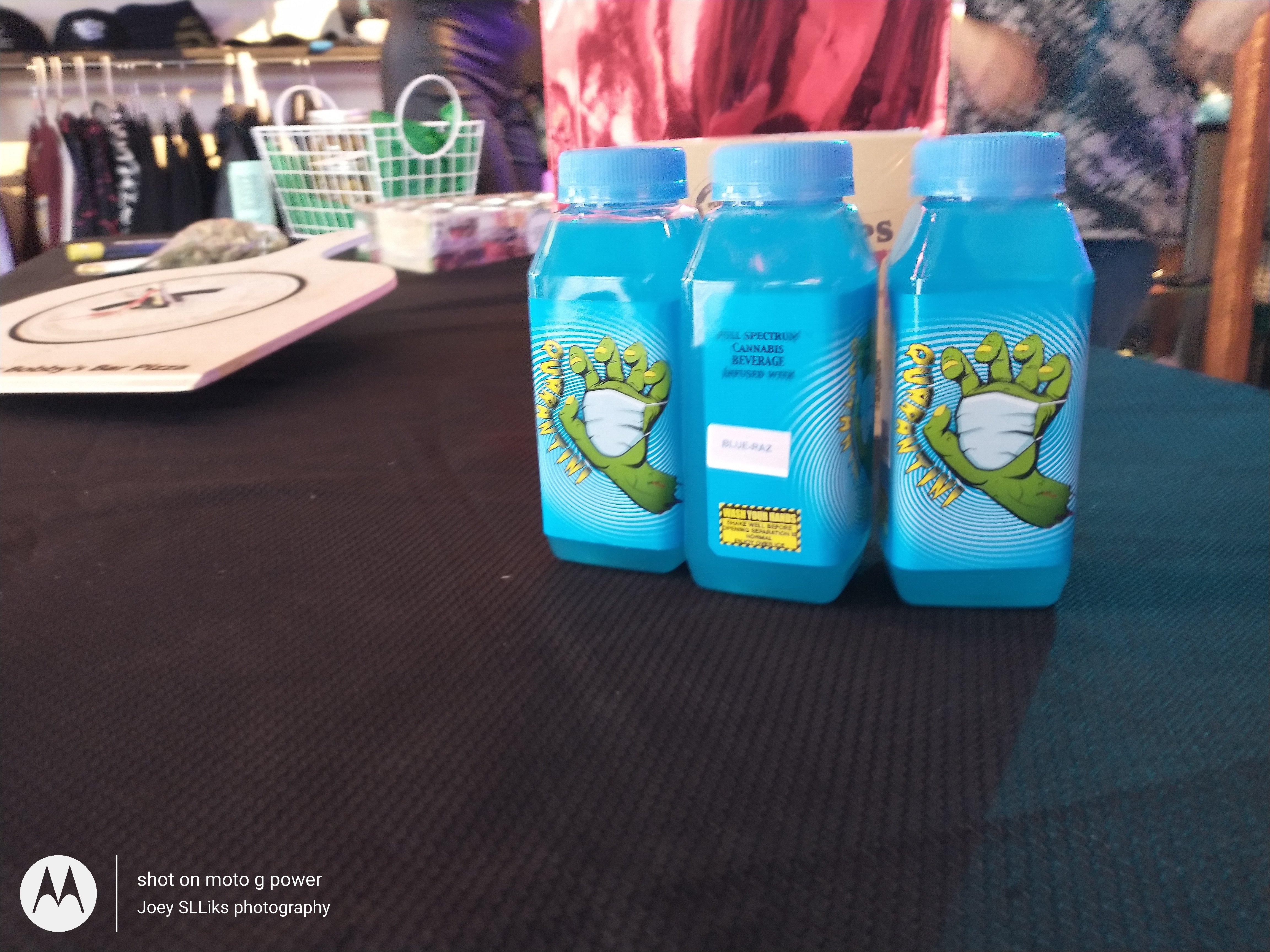 and if you don't take time to live, are you even living?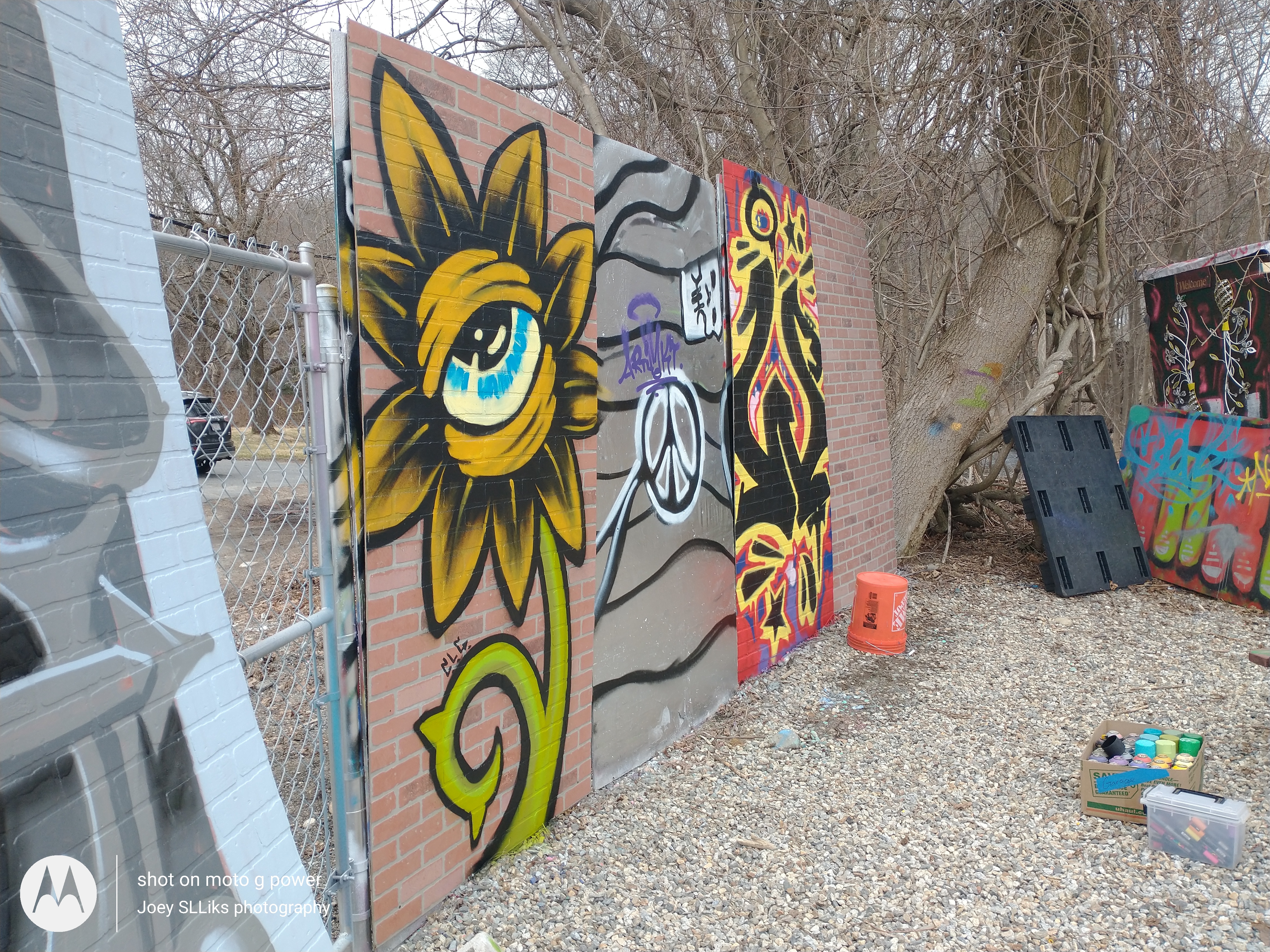 Even if the best it ever gets is a long established pattern of going out to random and amazing parties, high on pizza hopes,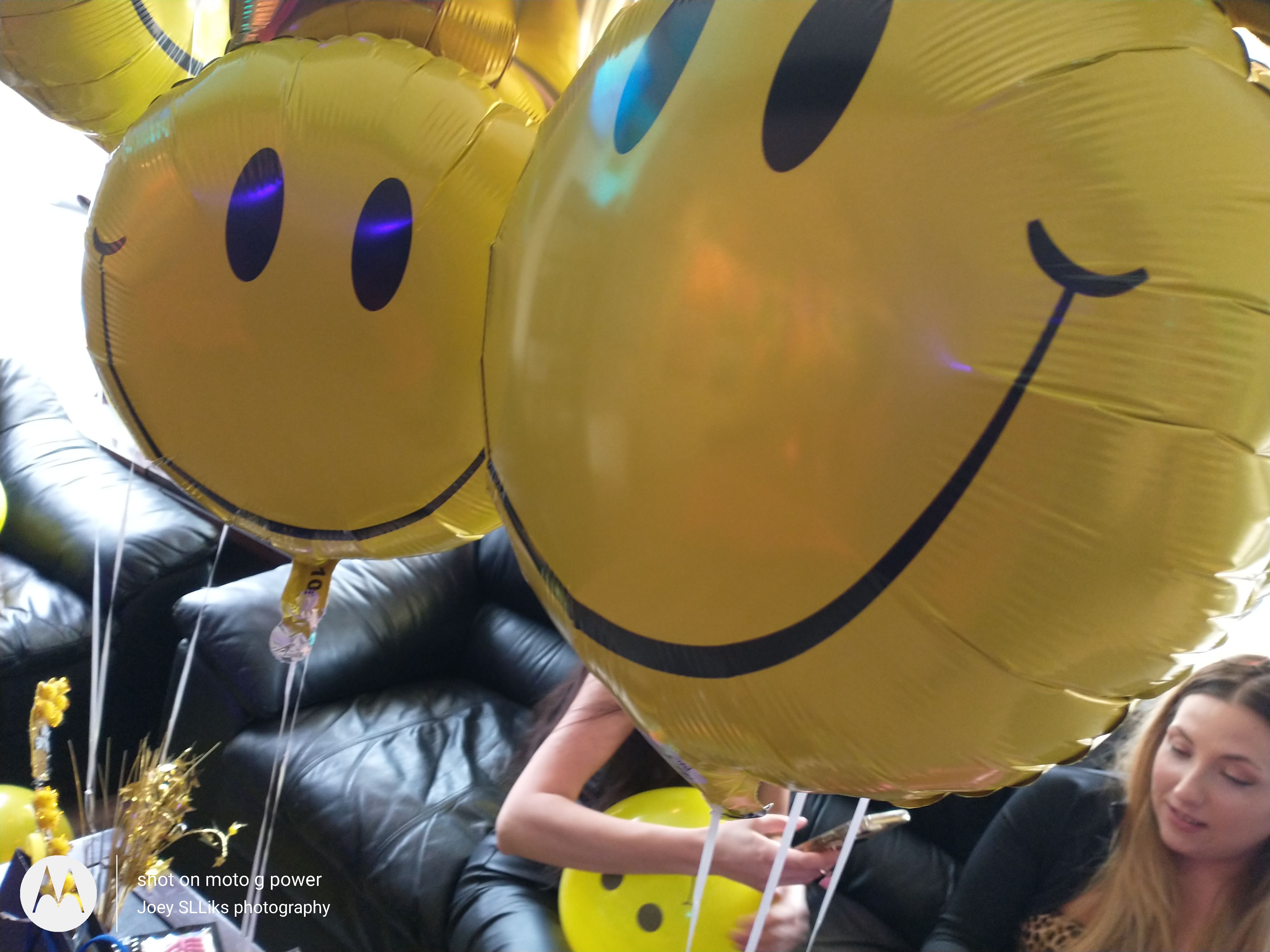 thats fine. I mean at the end of the day (usually) Social gatherings are a fine place to eat pizza and If enjoying saucy herbal blends with friends is wrong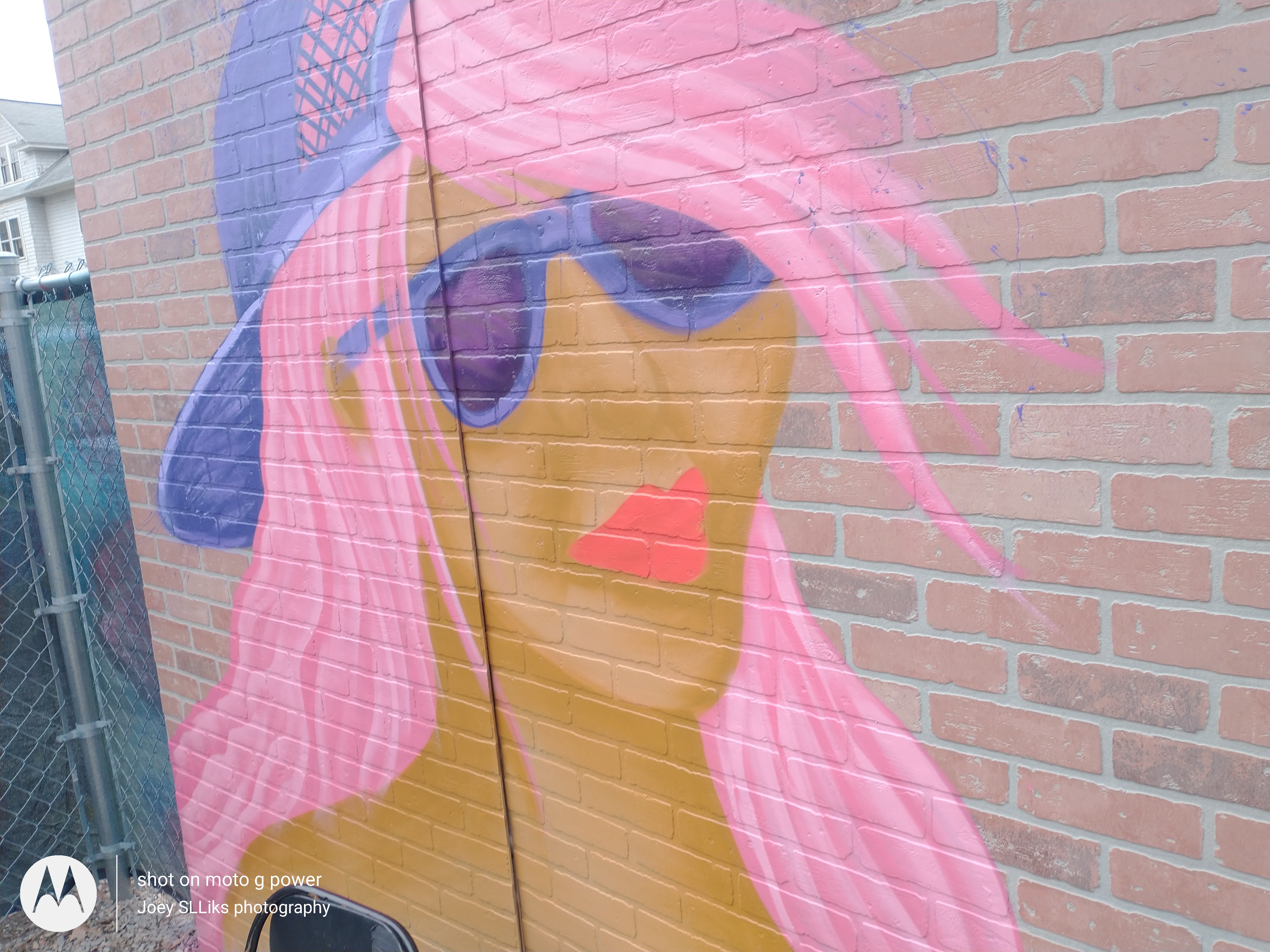 I don't want to be right!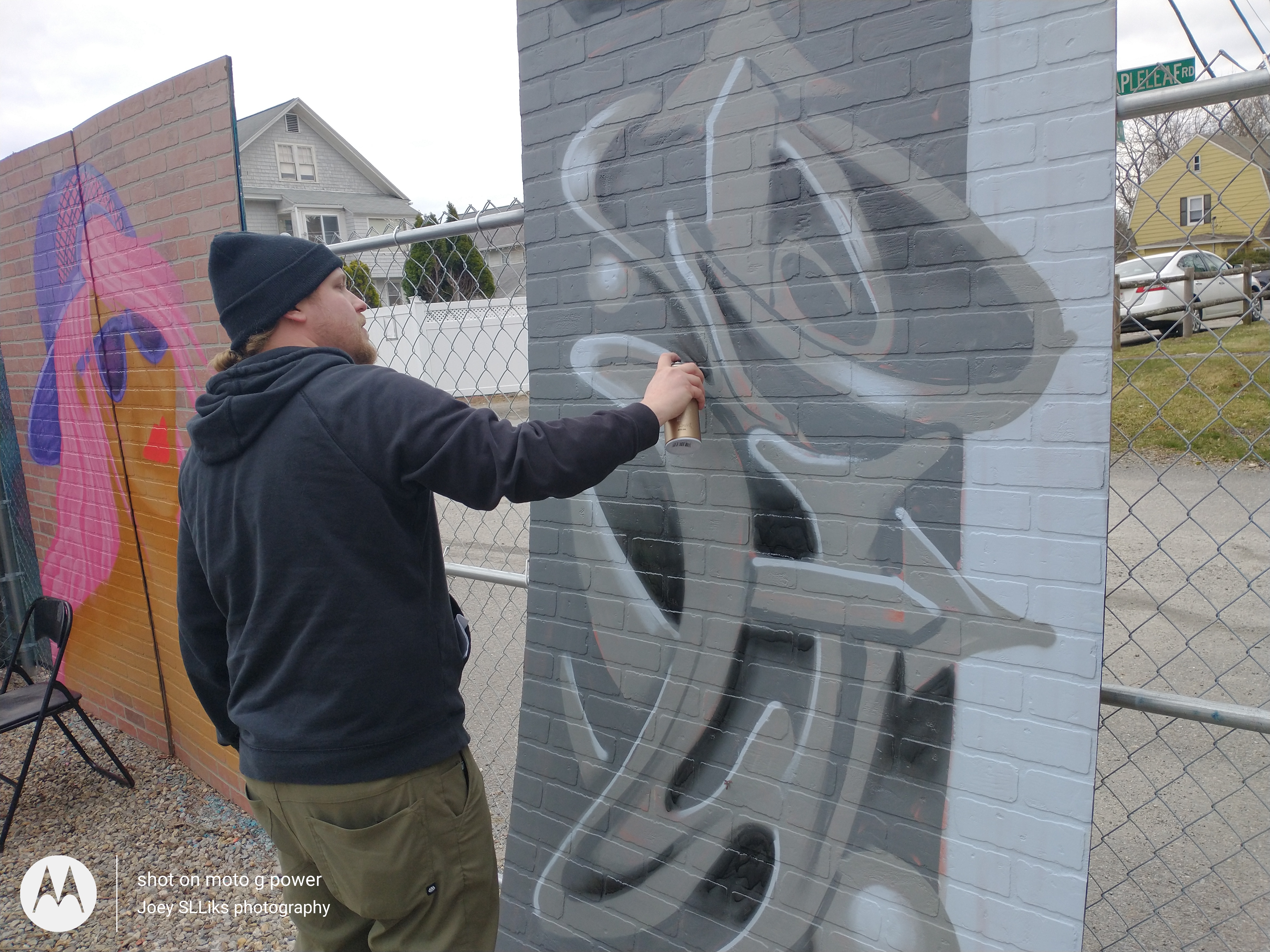 Plus this particular individual party was not to be missed.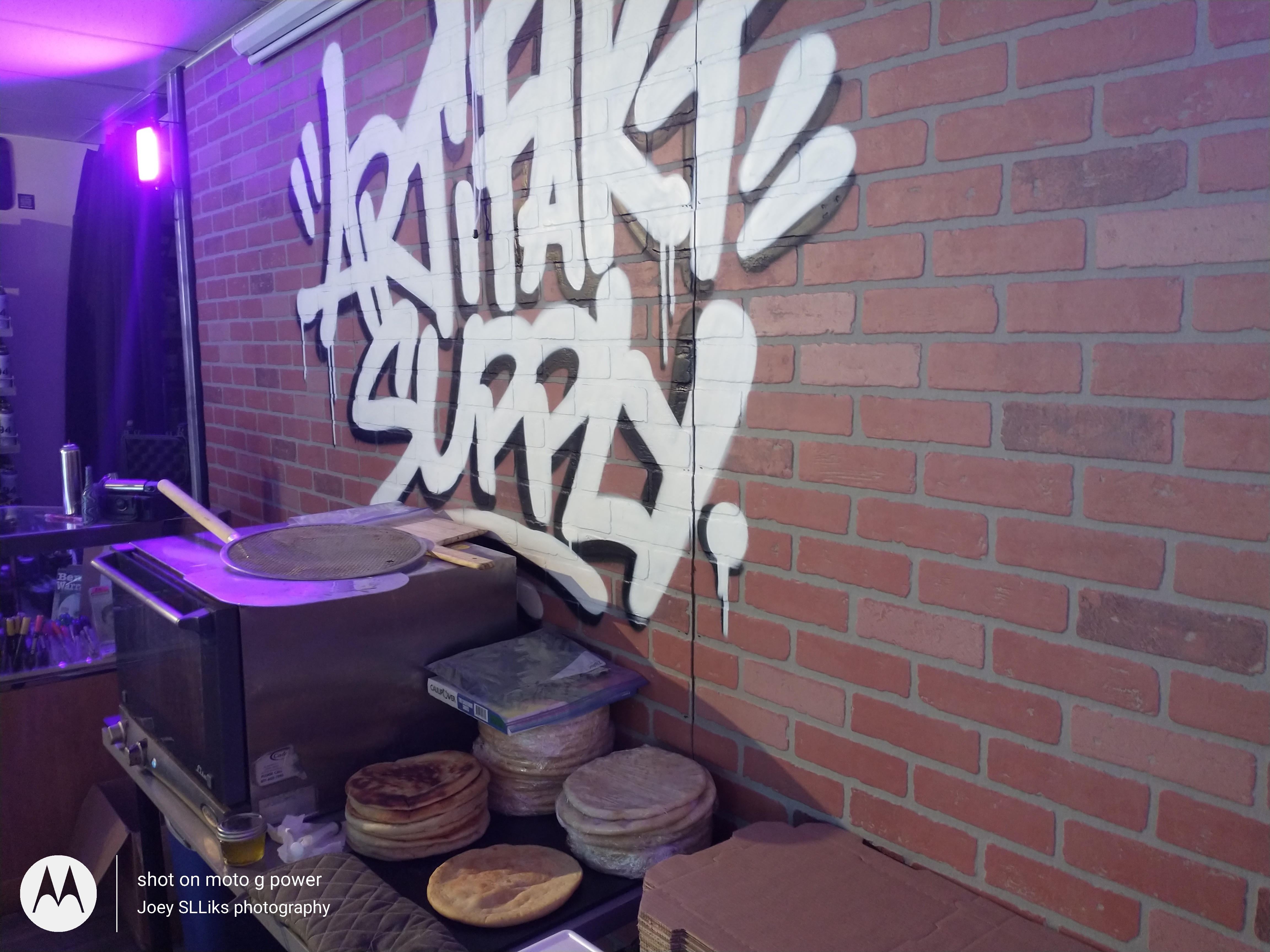 I was finally able to meet the legendary Andyland,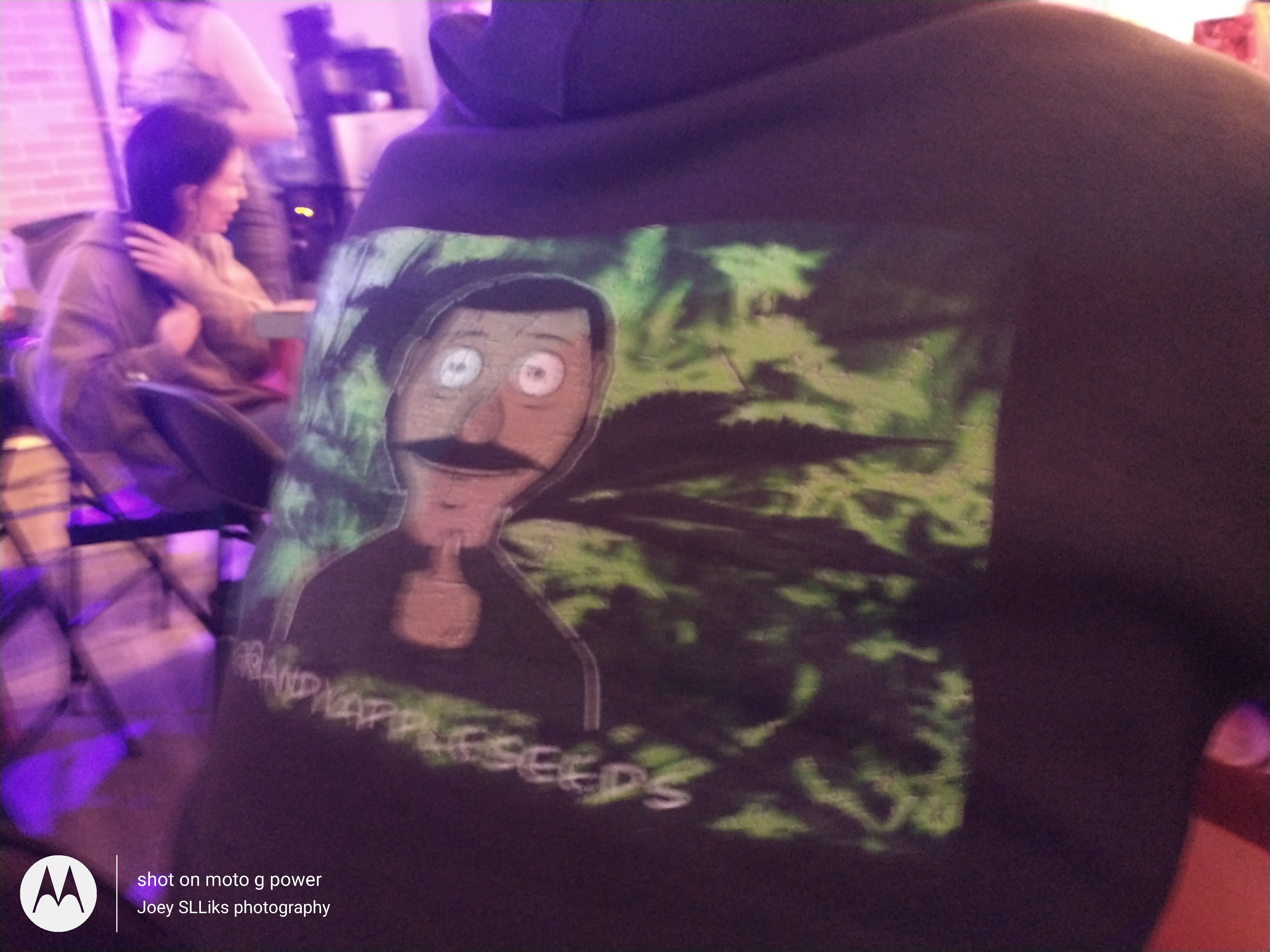 a crew of amazing artists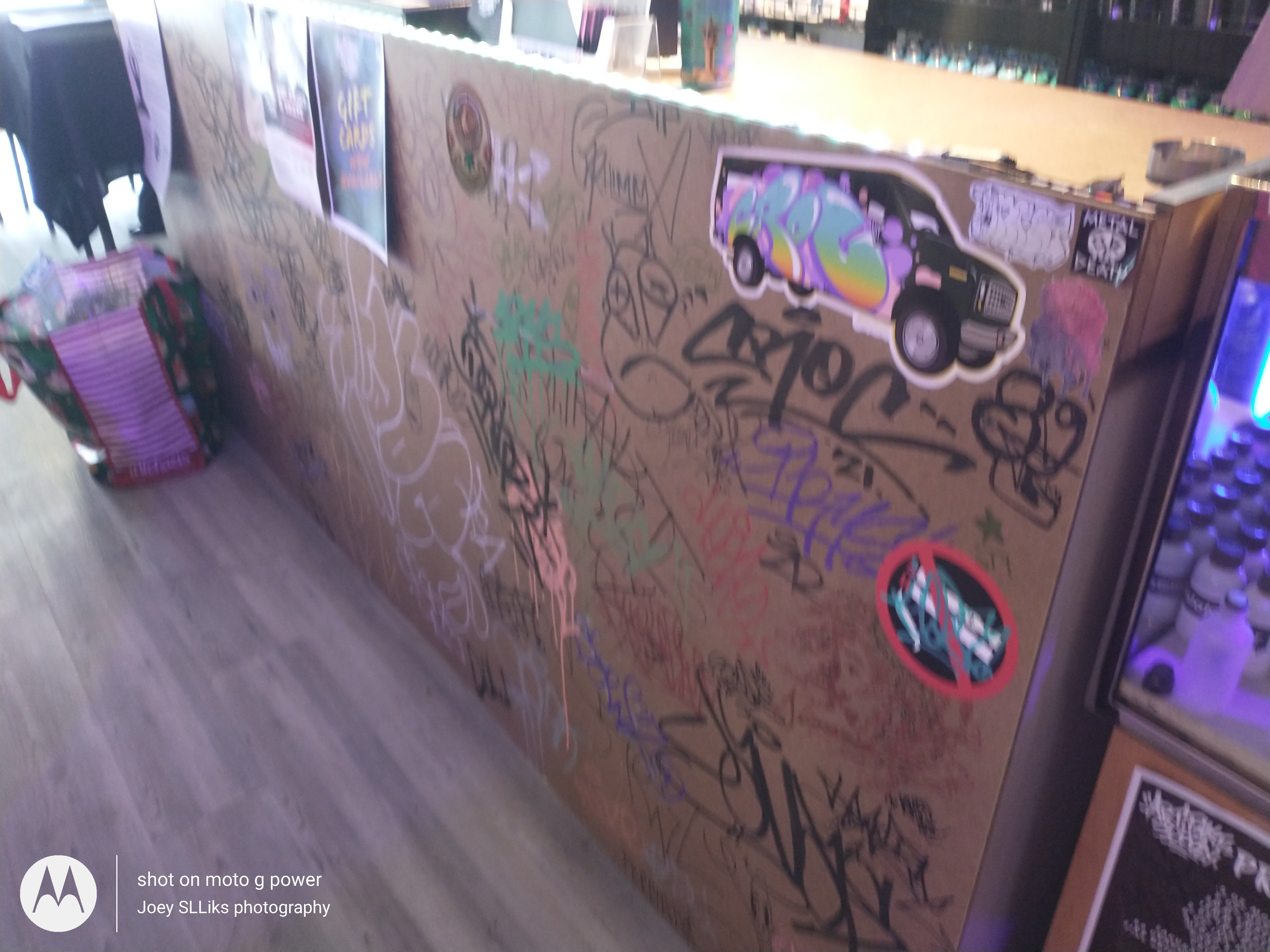 and a great group of motivated local cann-trepreneurs,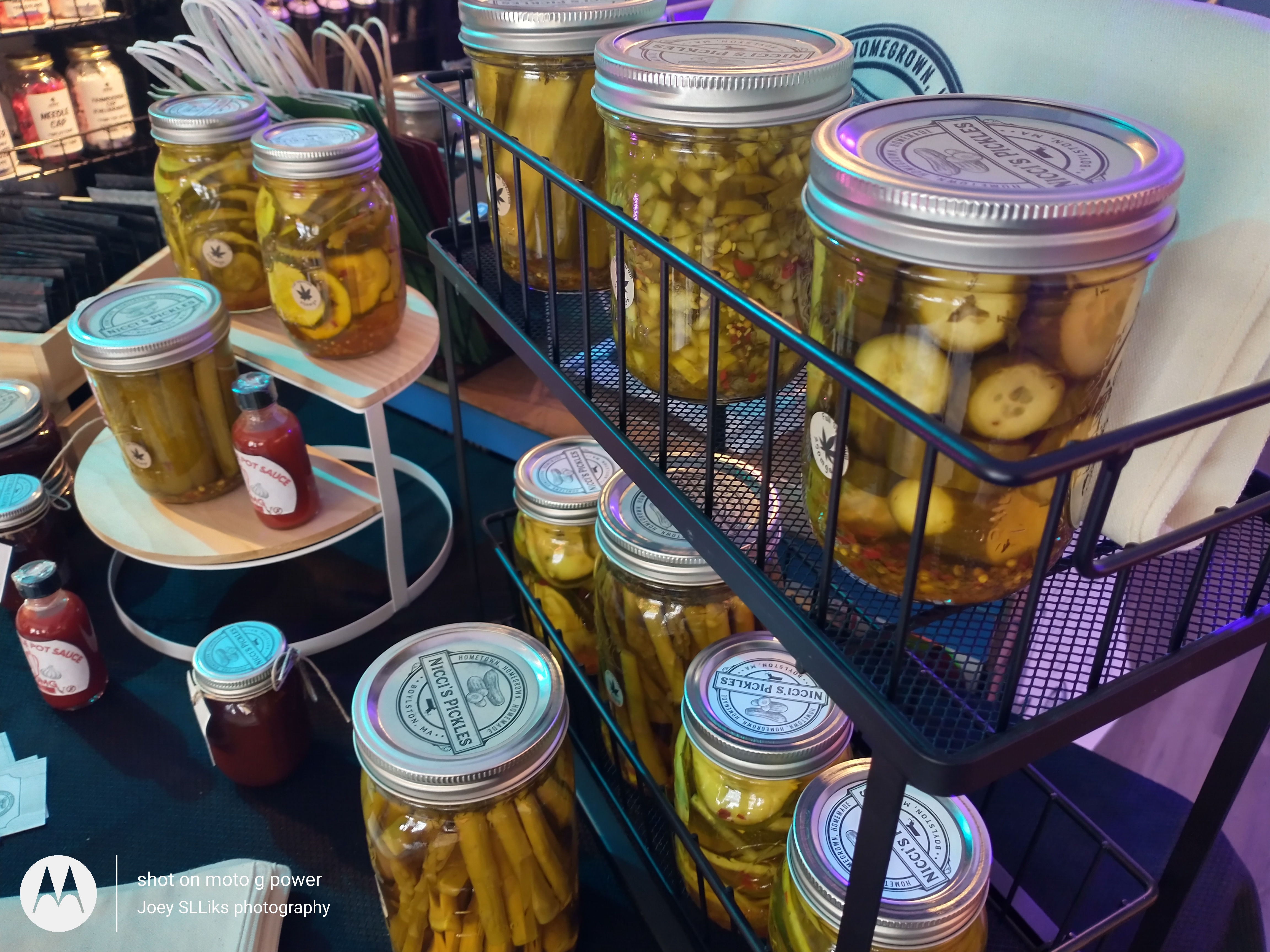 Even some of the Cannamaniacs Crew who I keep running into, were in the house. great dudes and very much enjoy their POTCAST. :)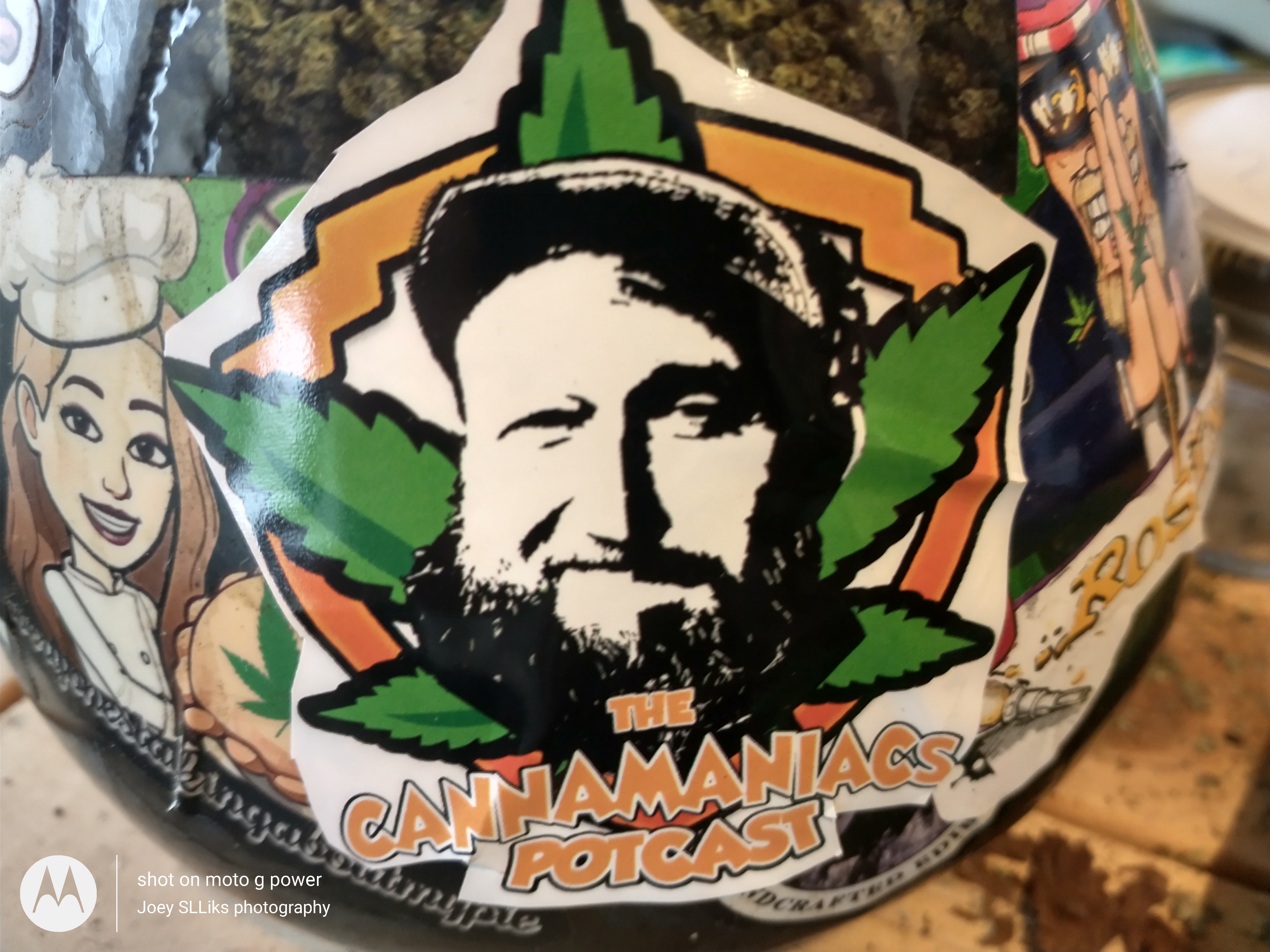 lolz some joker even put a giant marijuana on my pizza... which I have to say it was exceedingly delicious.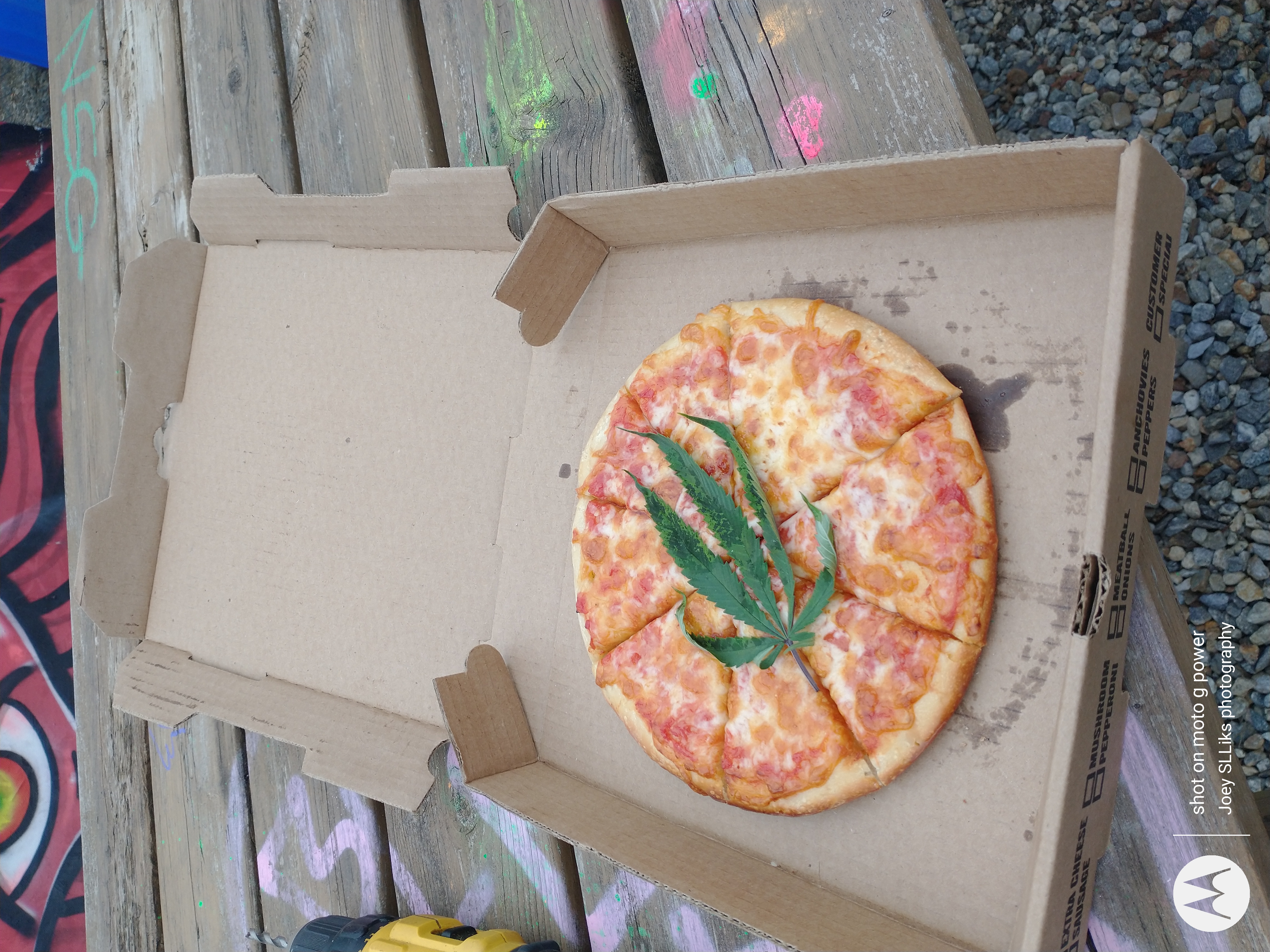 I have heard it said that the opposite of stressed is desserts and so big up to Golden Remedies Edibles... for keeping it EZ this Sunday morning and hooking up official Frenchie cannollis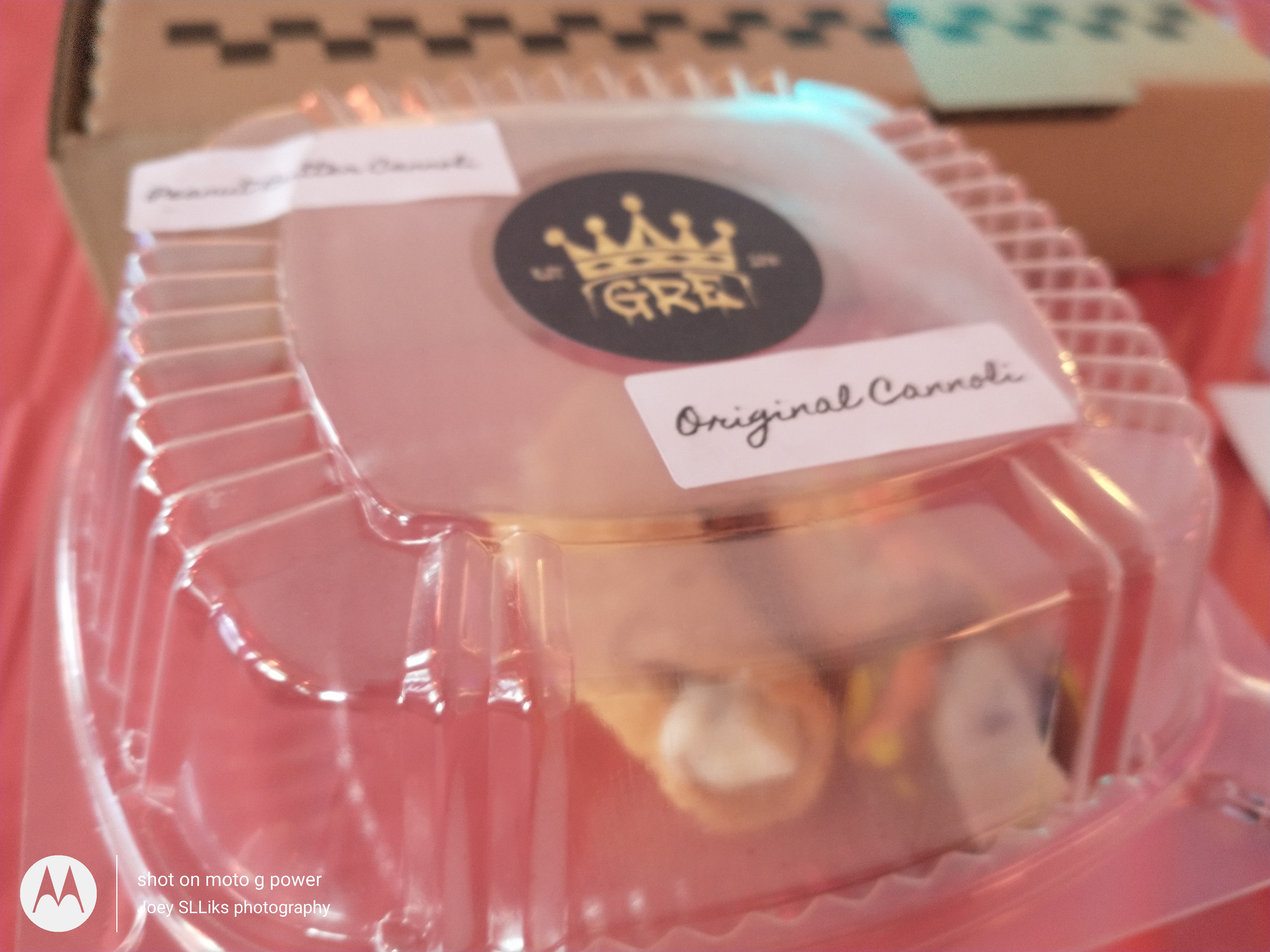 So all the fun was going down over in the " fun to pronounce for tourists", Legal Massachusetts Weed City of Worcester.
You know, My first birthday was in Worcester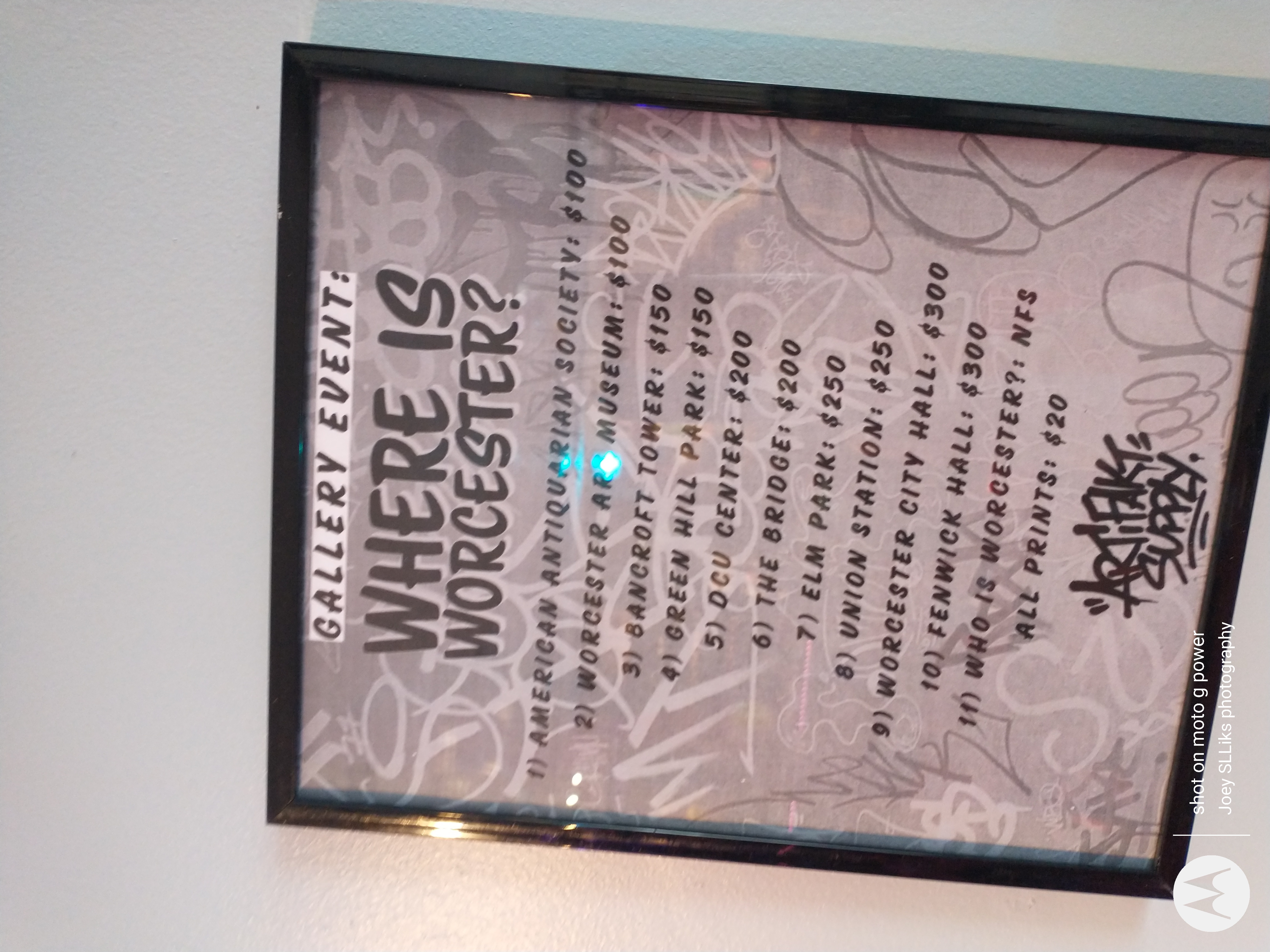 and while this isn't where I grew up, I have definitely spent a bunch of time here and like this city alot.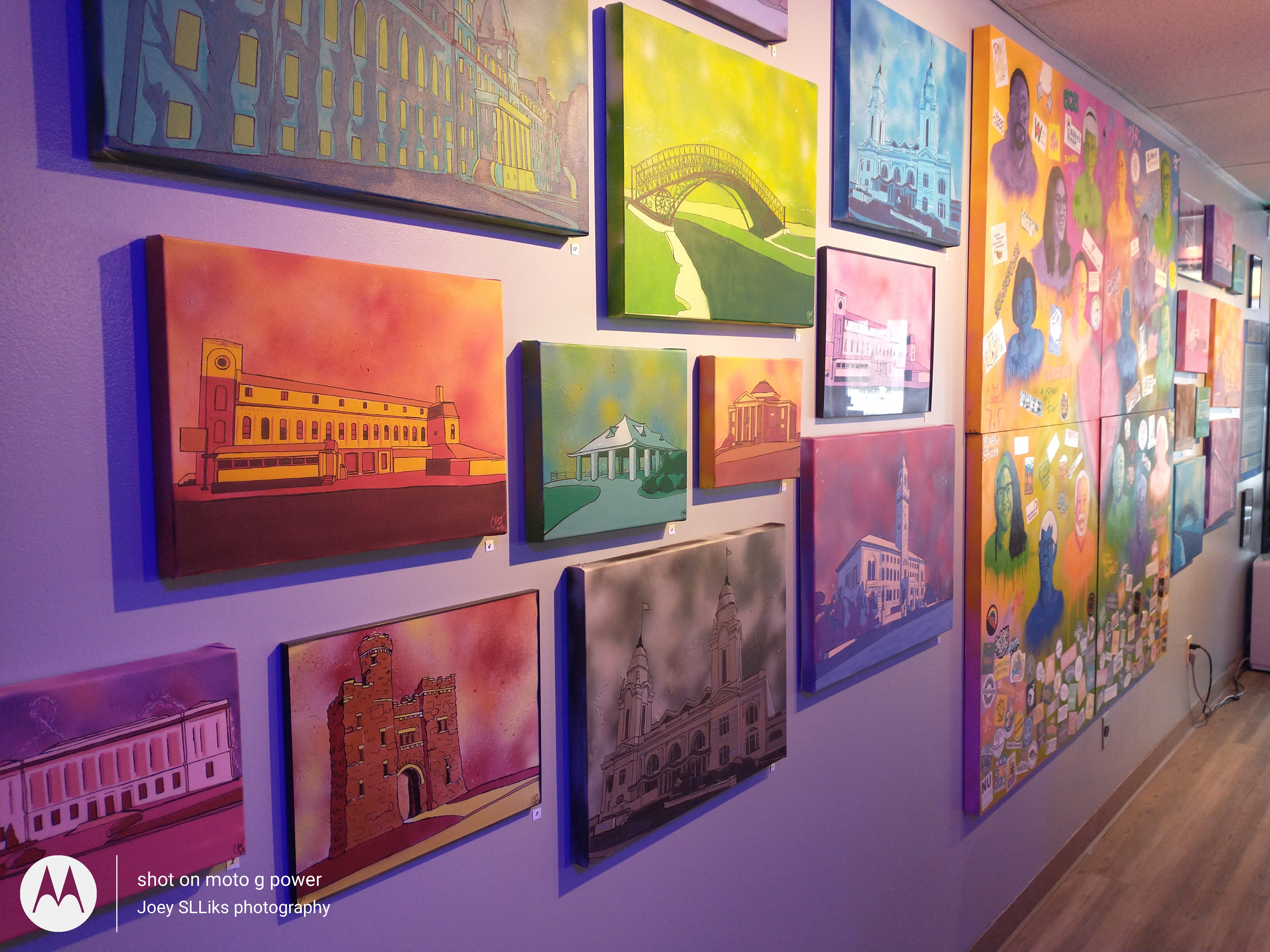 There are lots of great restaurants, things to do and a ton of shiny new cannabis operations happening here as well.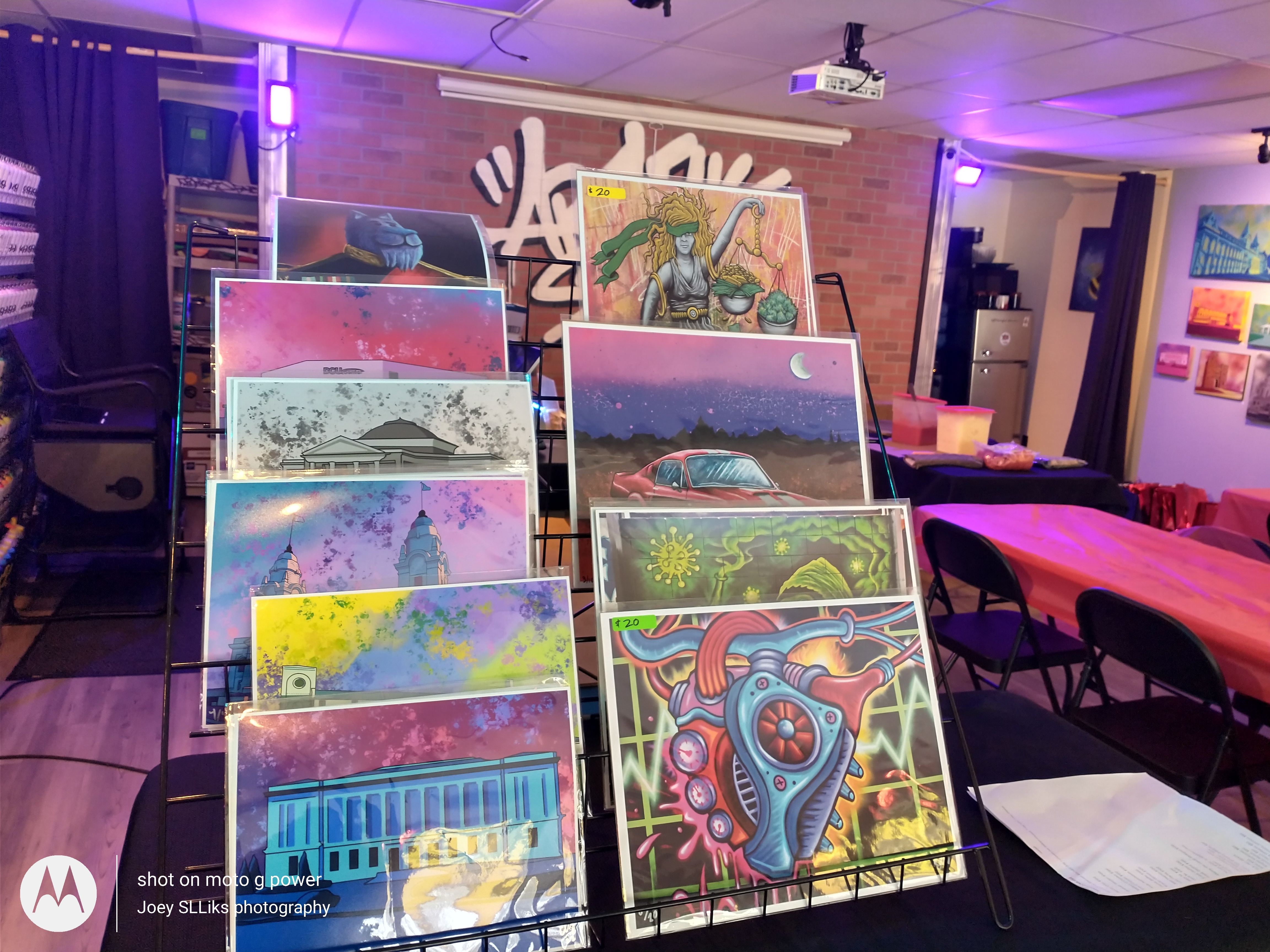 Popular pro-cannabis club, The Summit Lounge is here in town also.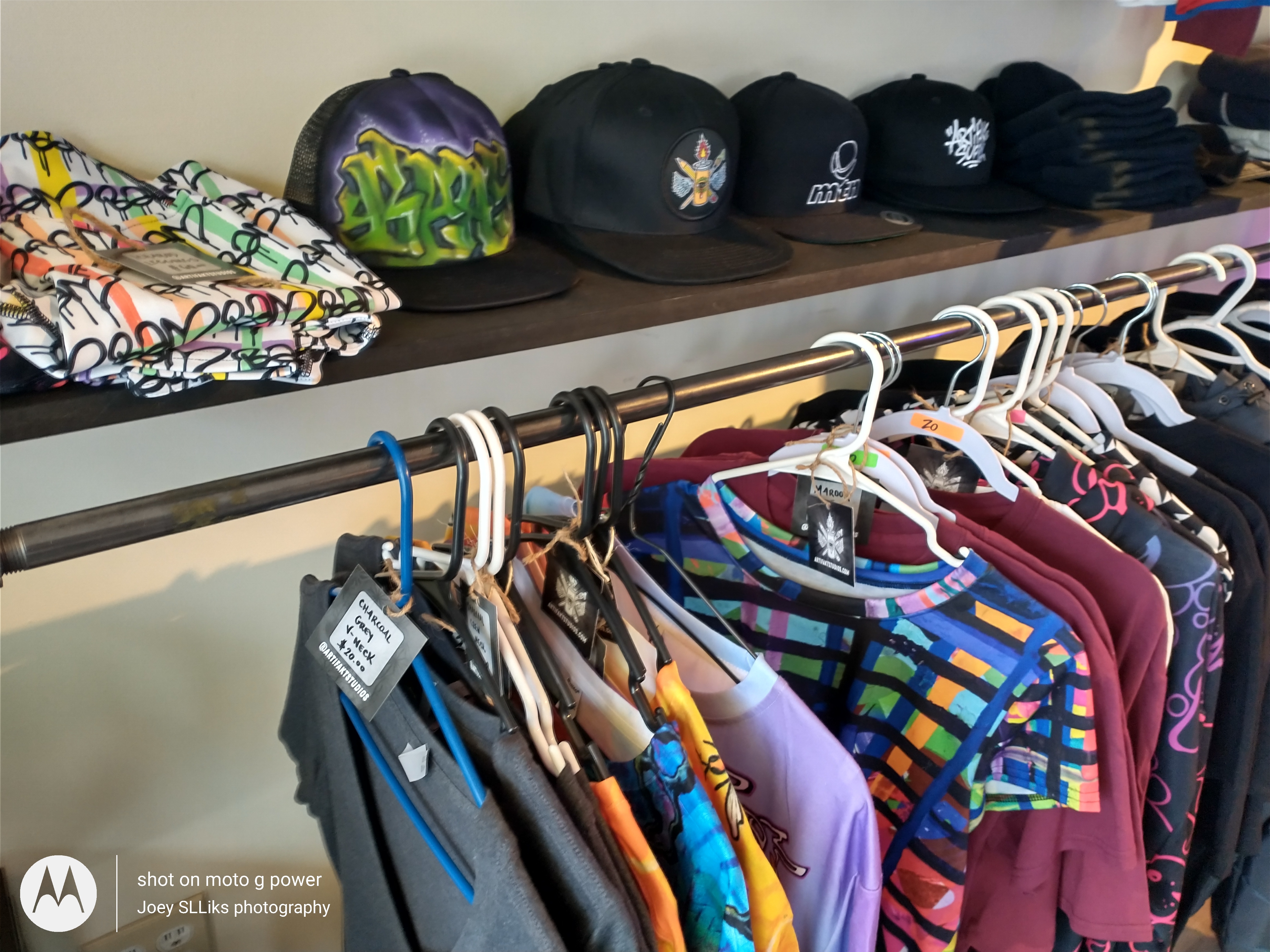 as is this great art studio /supply shop Artifakt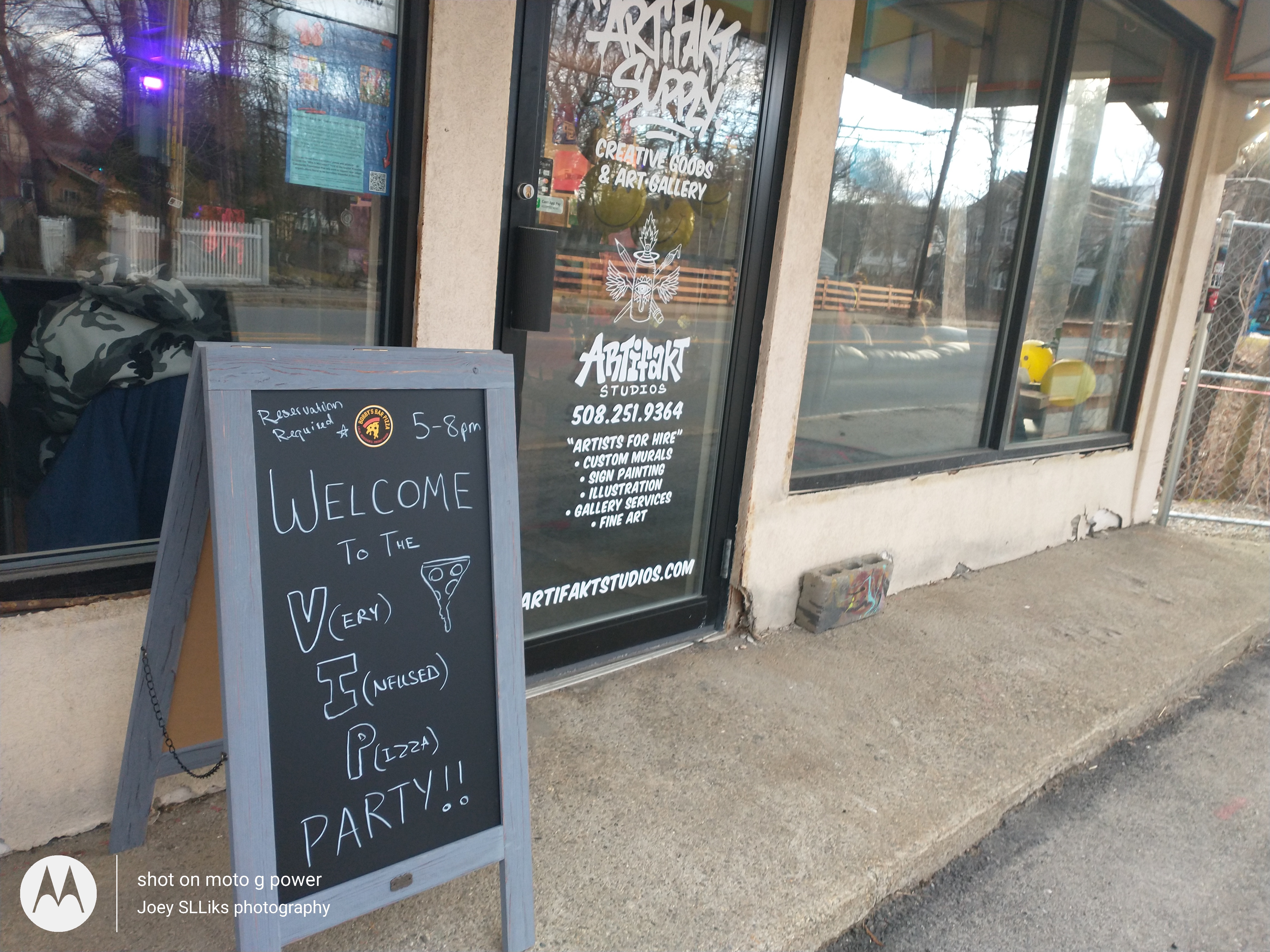 I try to vote with my dollars and do my best to support independent weed, businesses, music, and minds.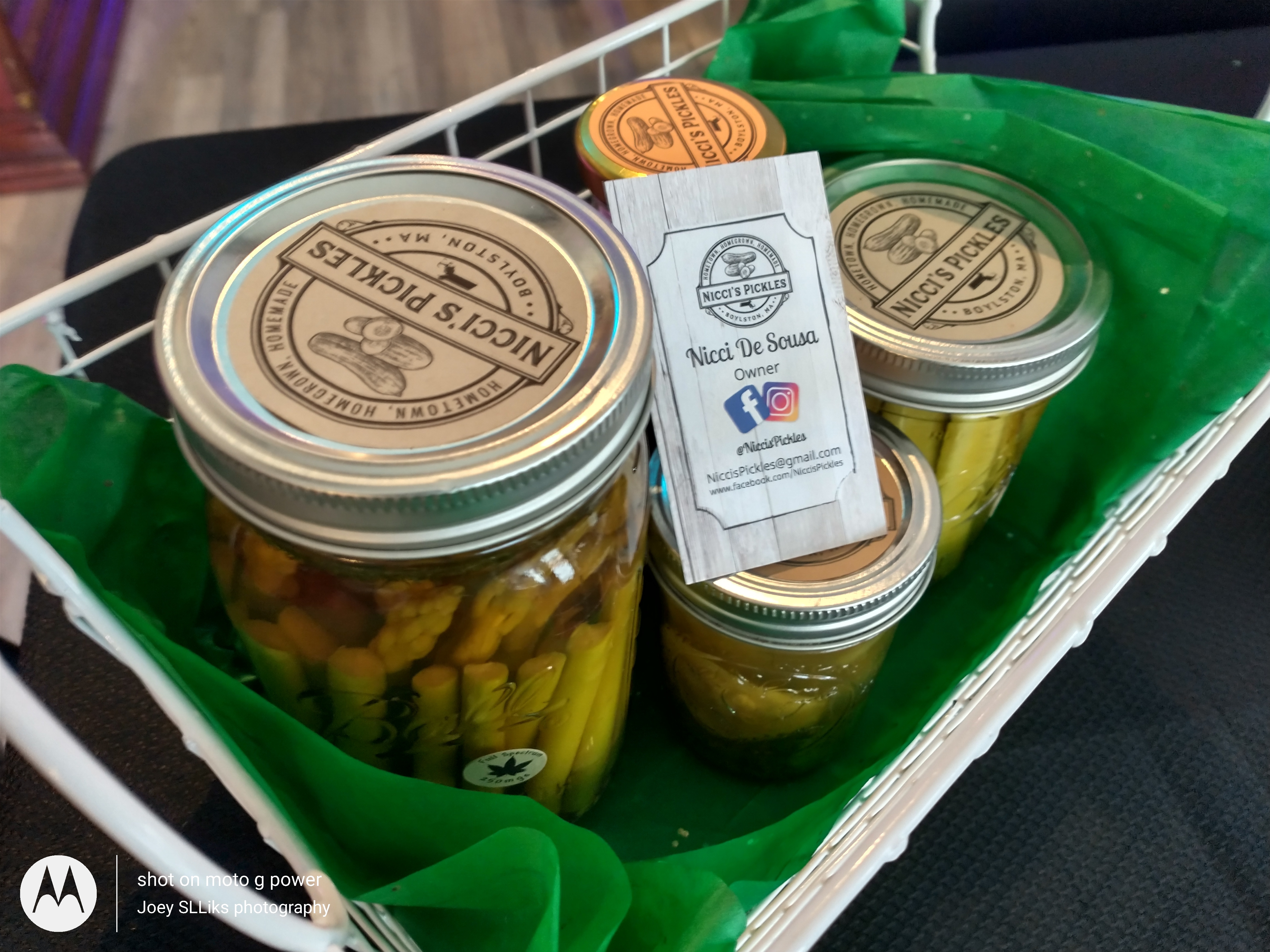 Enough of these career politicians
and their Lion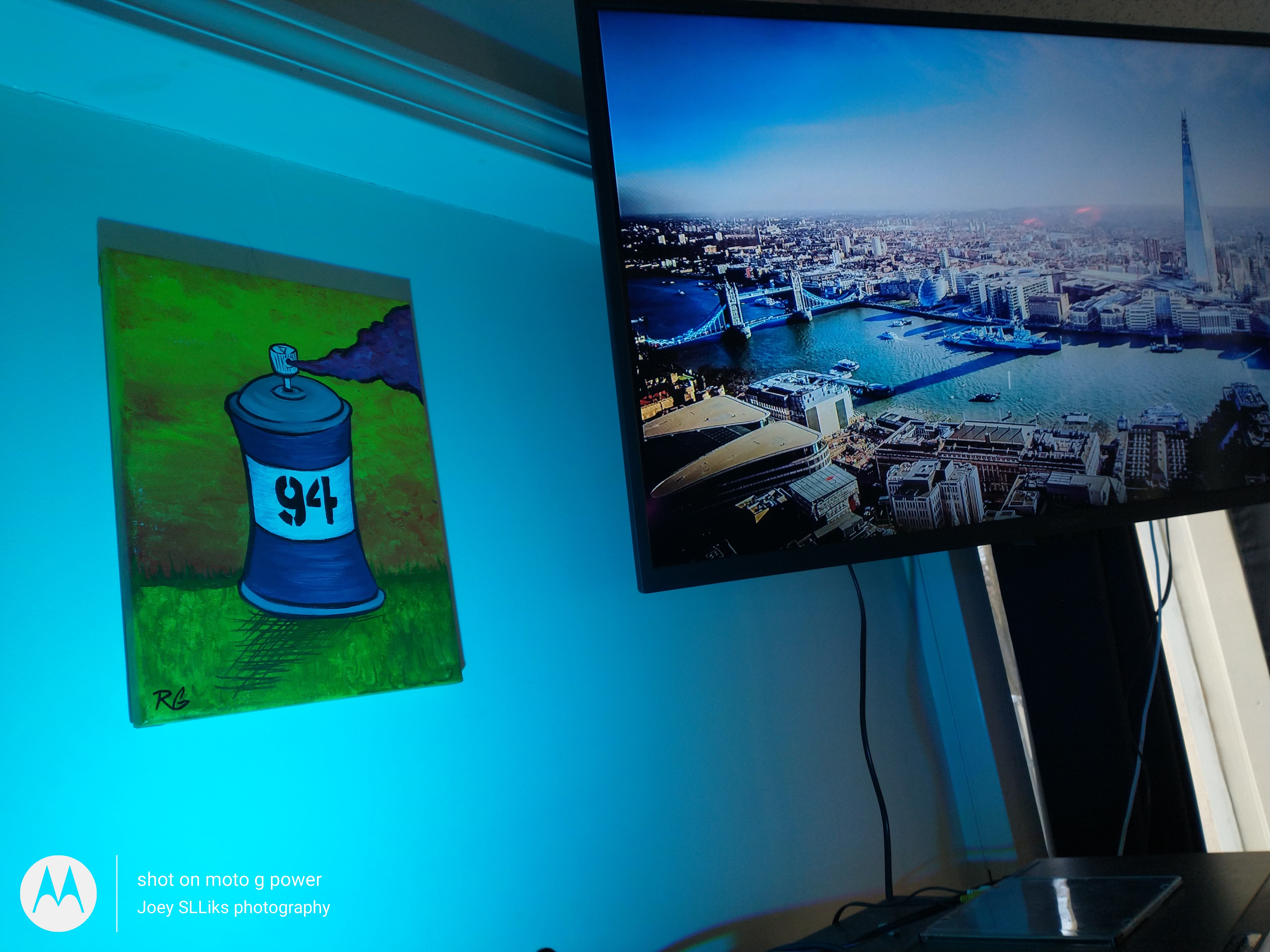 Small independaent businesses for president !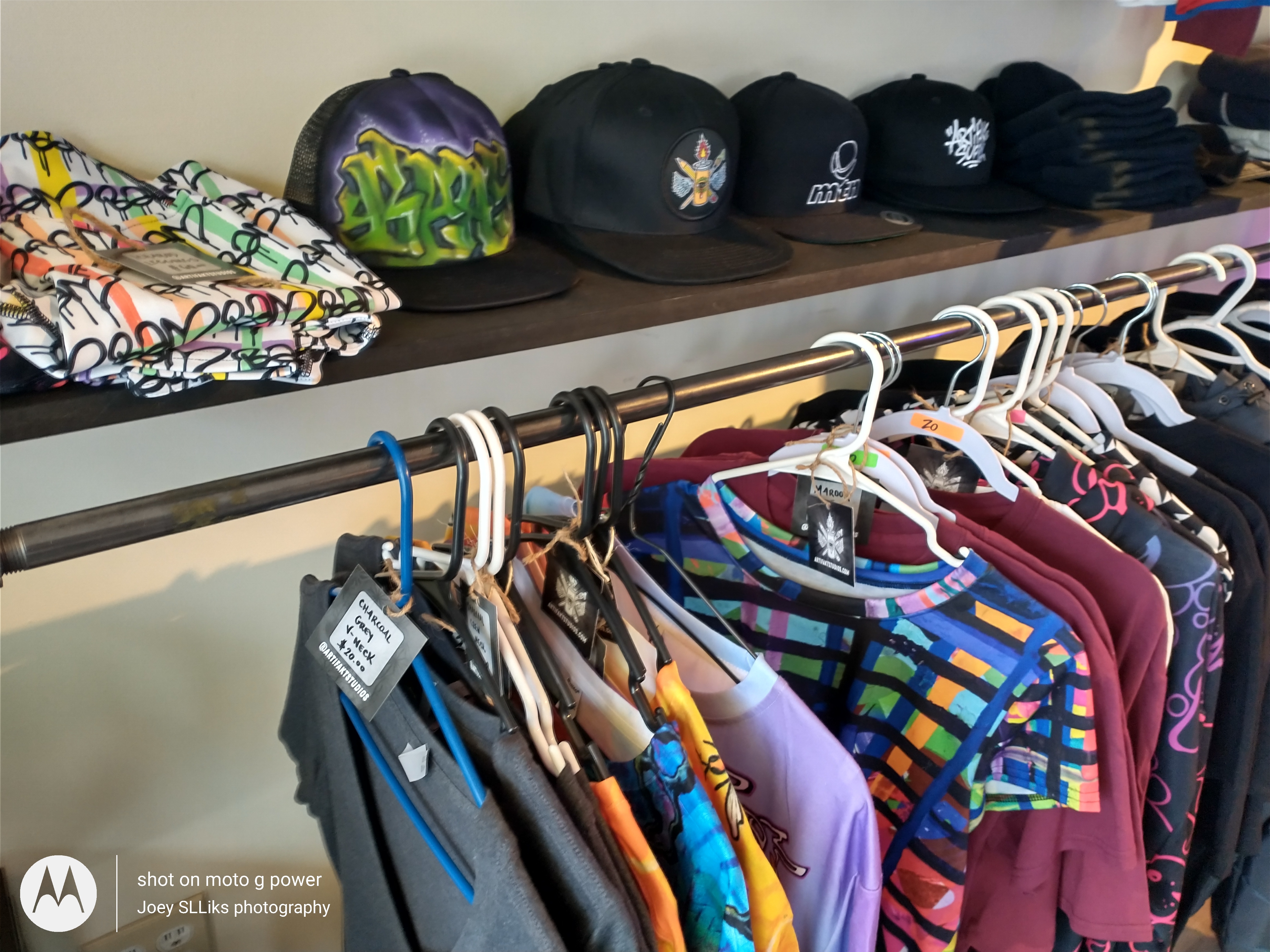 Bobby's Pizza Pop Up Nicci's Pickles and Artifakt Art Supply HIGHLY Recomended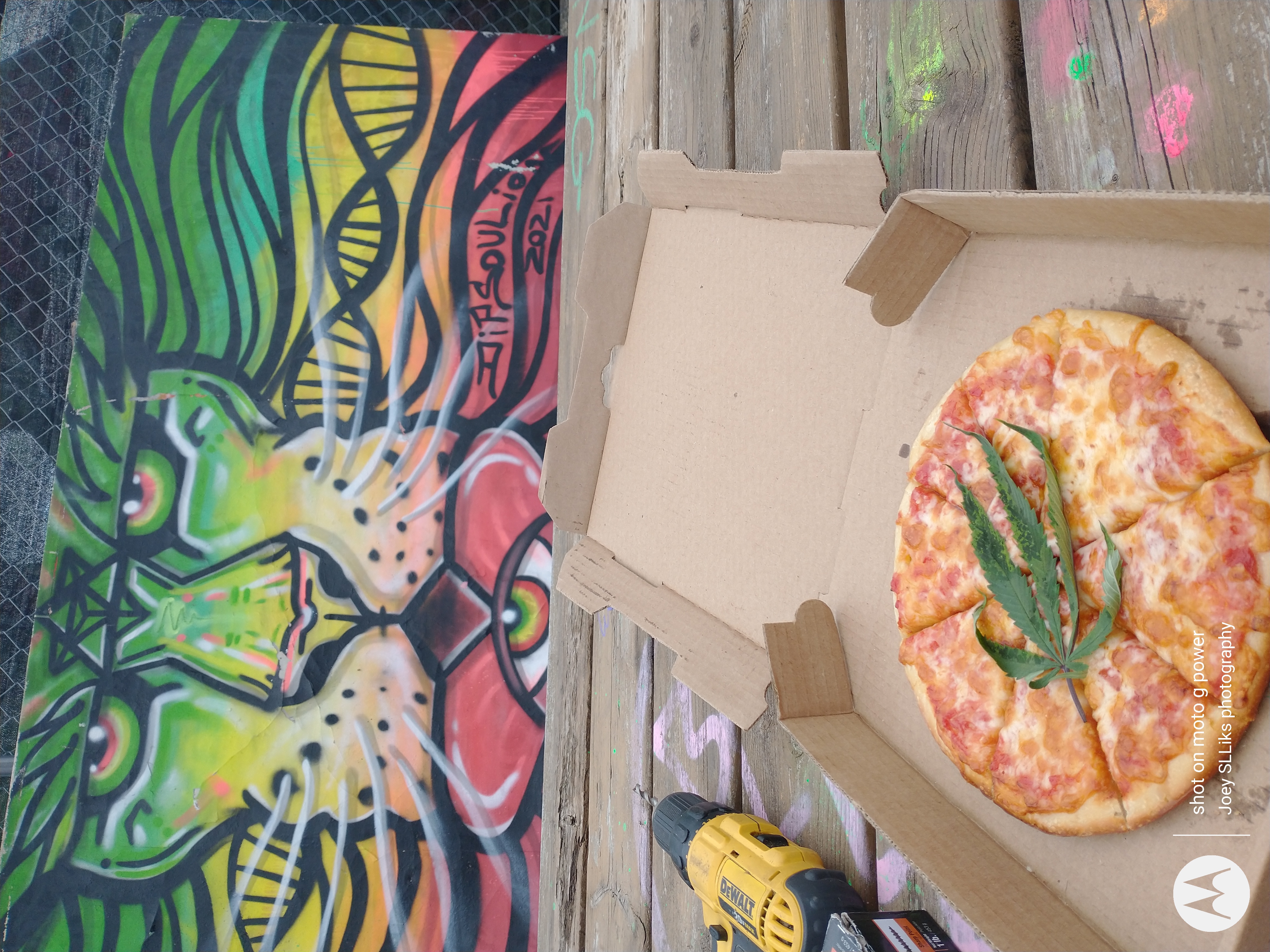 ---
Posted via weedcash.network
---
---