Pretty Green for a Blue Room

If you didn't know,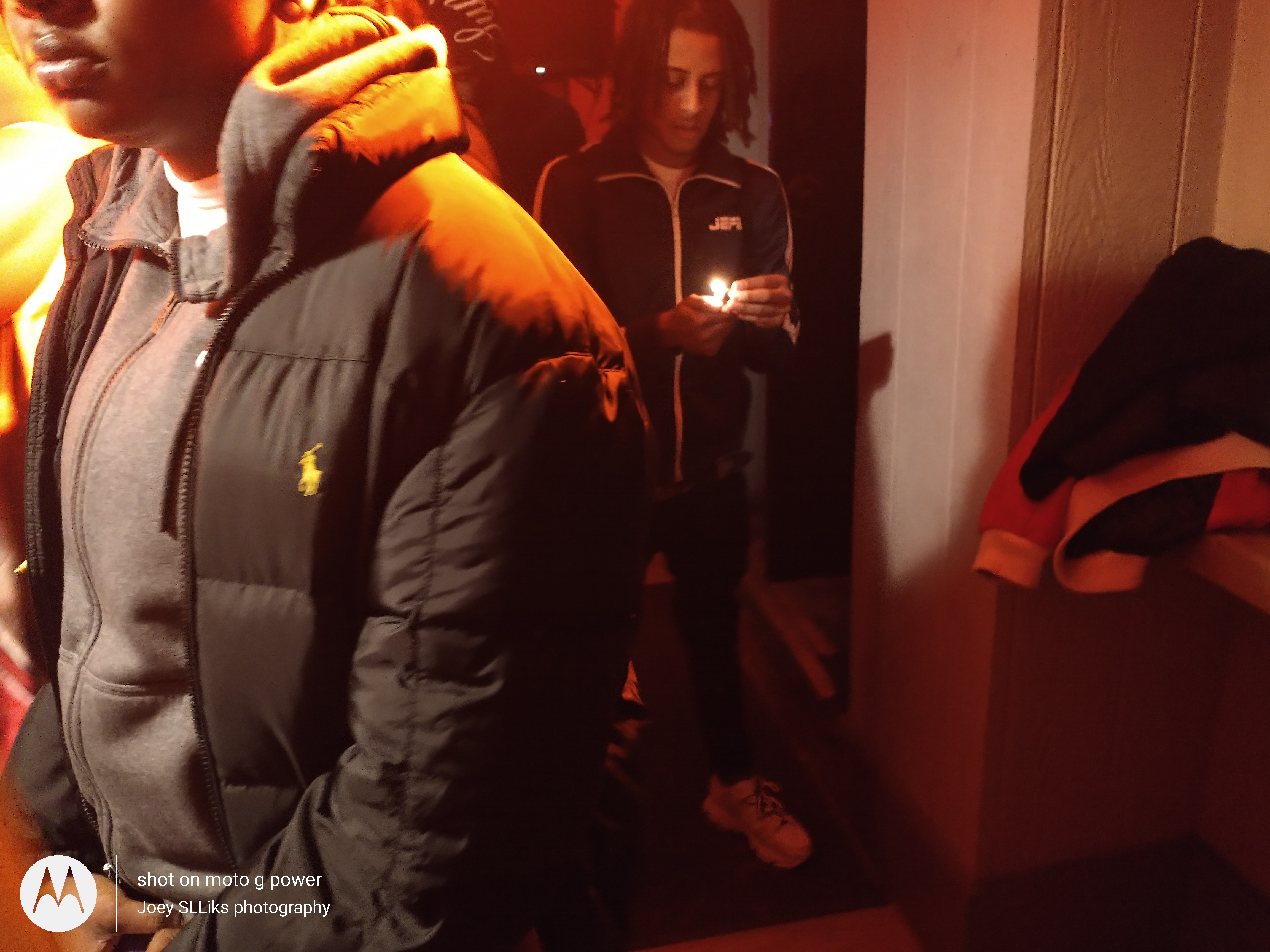 Boston definitely loves weed and "rap music".
It always kind of has,
in fact most Herby Bostonians still wear Adidas shoes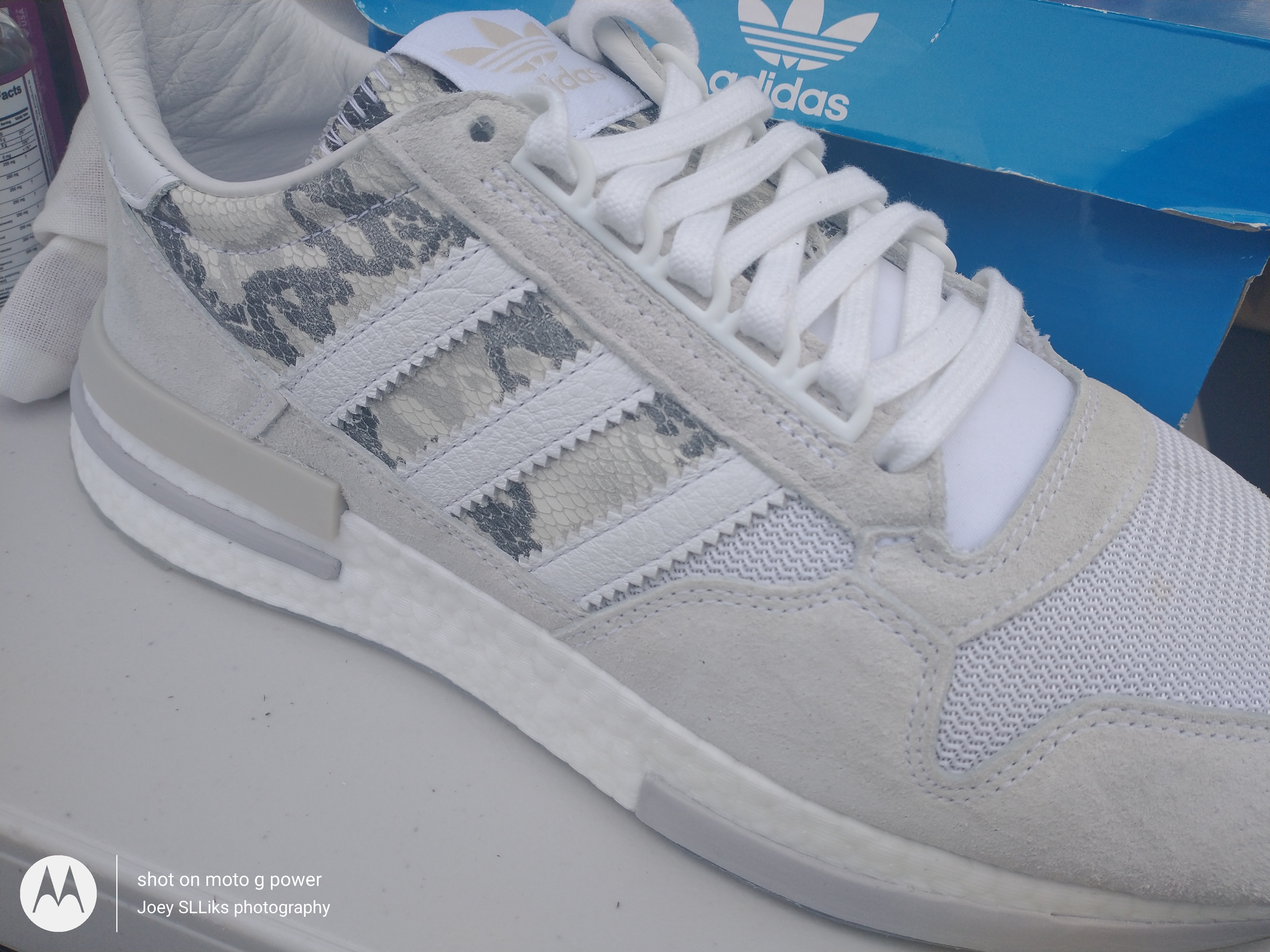 and track suits because Run DMC told them to in 1985 or so.
Way back on that Thursday, when rap music went full effect mode, it was, atleast initially, mainly found in the major inner cities of the Northeast.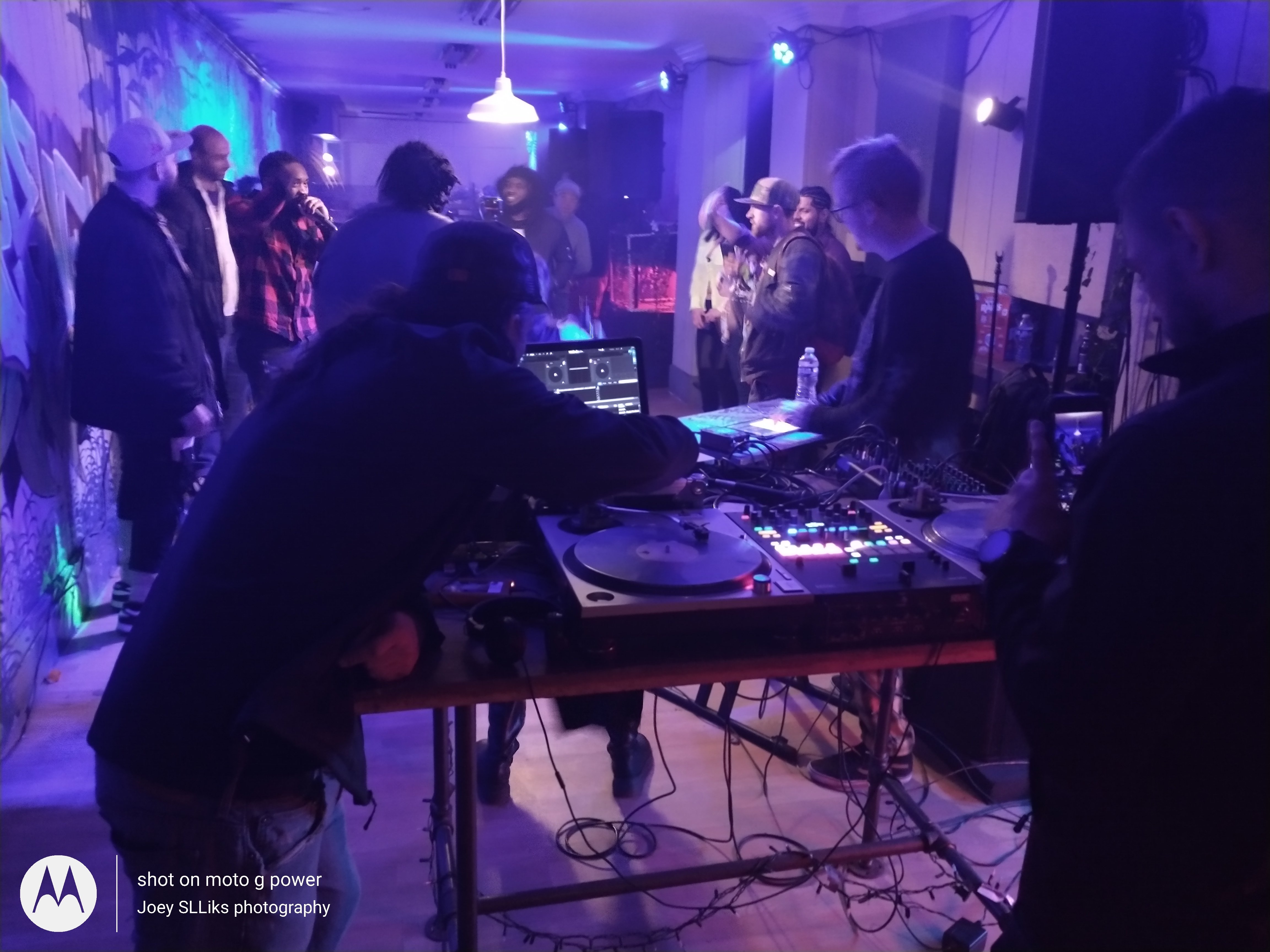 and Back when New York City was experiencing The Hip Hop golden era ...Boston was still only less than 4 hours away and at the other end of a relatively cheap bus trip.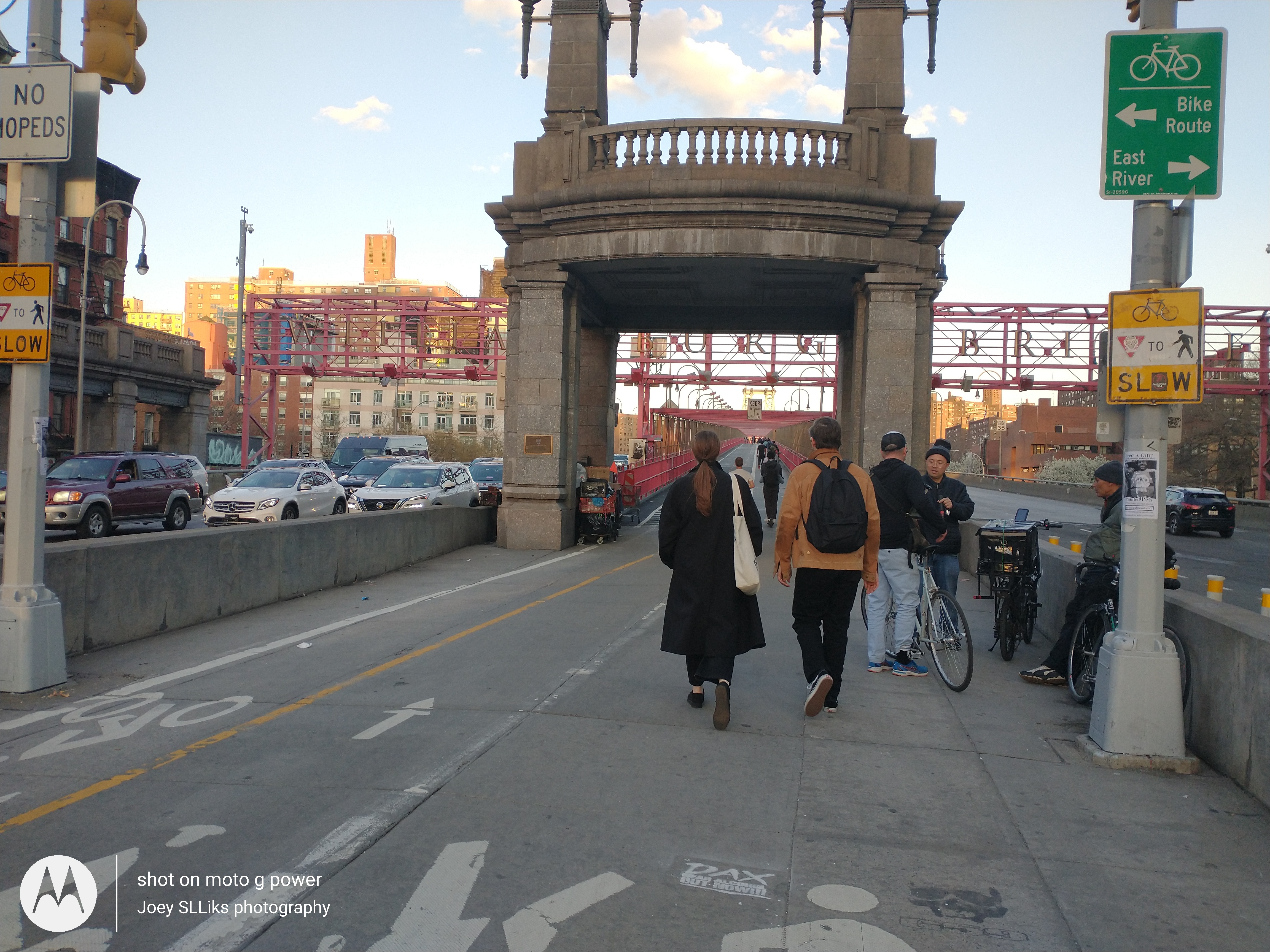 Plus the hub of the universe-ity had pretty much all the college students in the world, and a slew of college radio stations to go with them.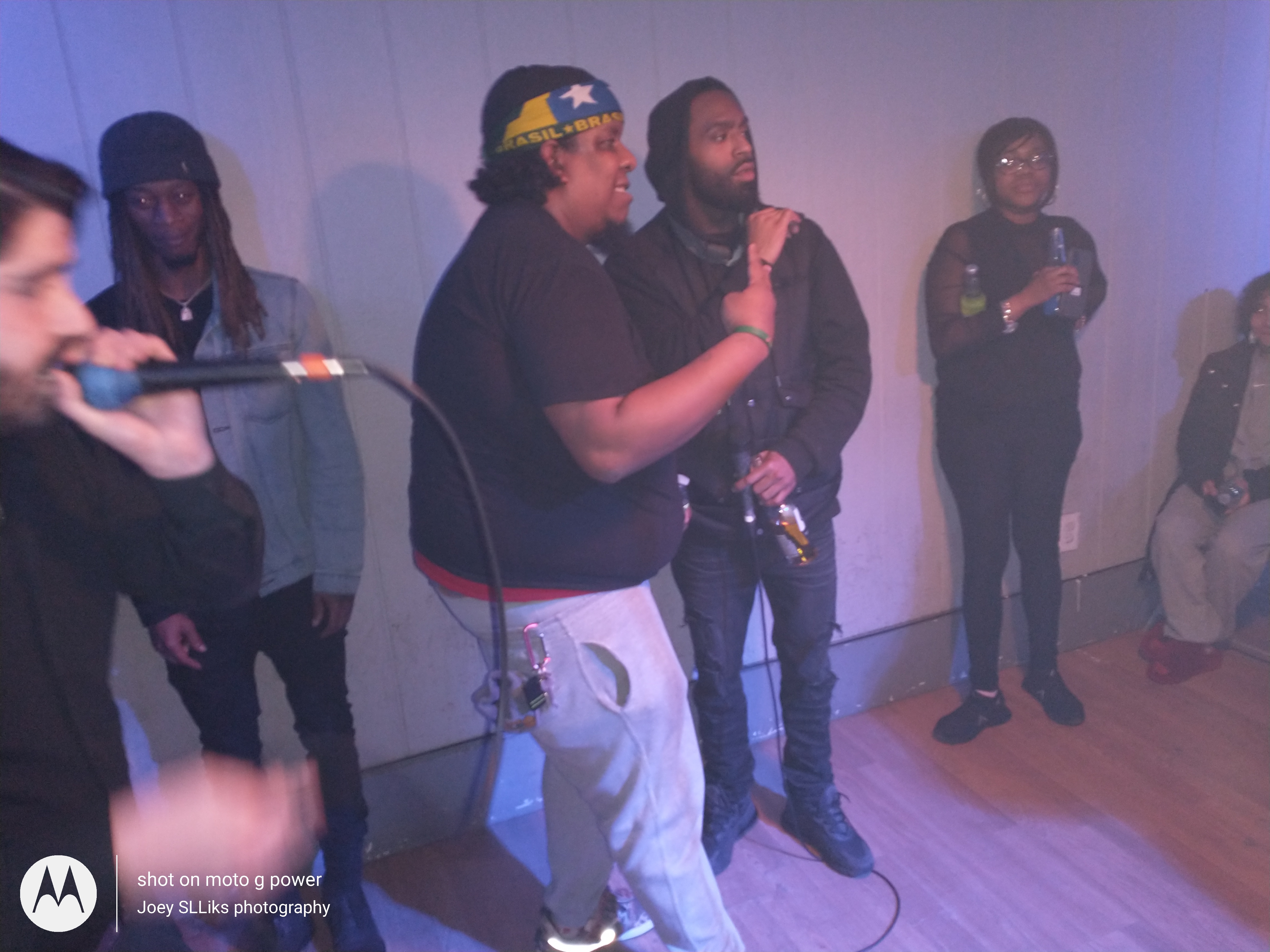 The "Graffiti" of the Hip Hop era was big in Boston, which always has had a subway ridden by lots of young people, a probable prerequisite.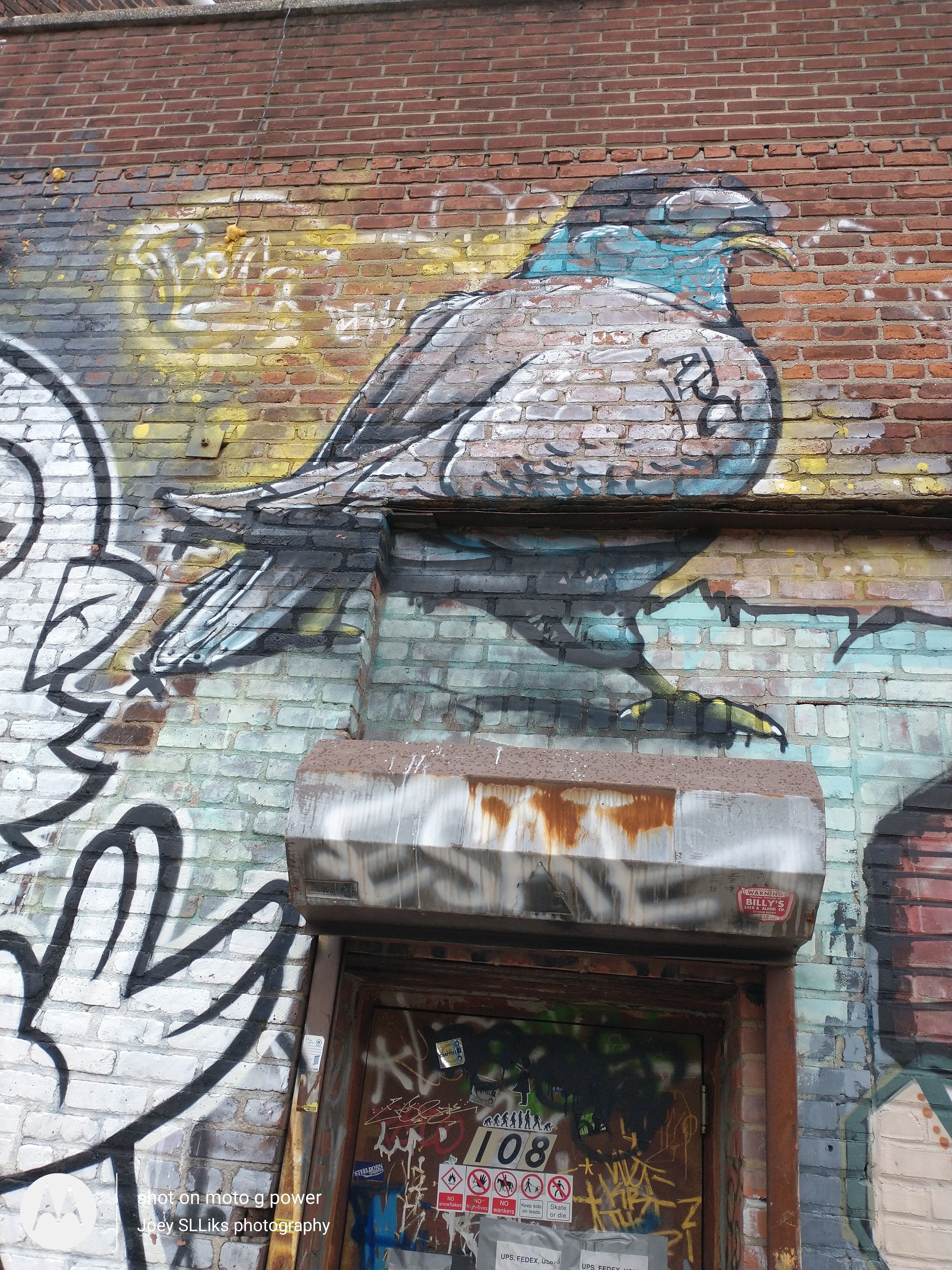 While I almost have to strain to remember it, at one point in our often volatile history, the area youth were largely polarized into groups that were either into rock music, or rap music (I.e. it made national news that axle rose wore a hat featuring the logo of the notorious gangsta rap group N.W.A.).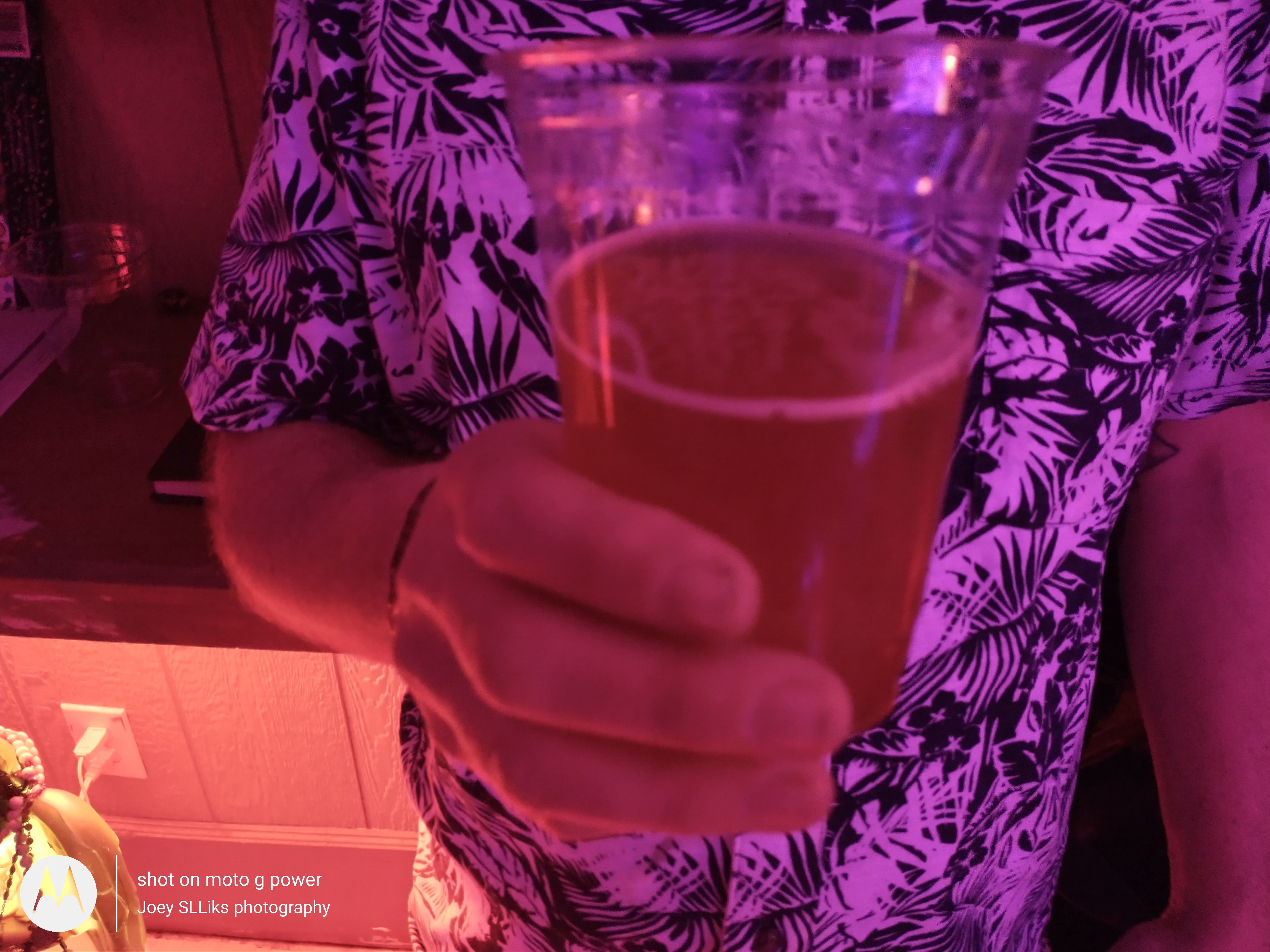 Sadly, in those days, there were very few people who found any common thread between the two genre's. I guess, The world still wasn't ready for "the judgement night soundtrack" just yet.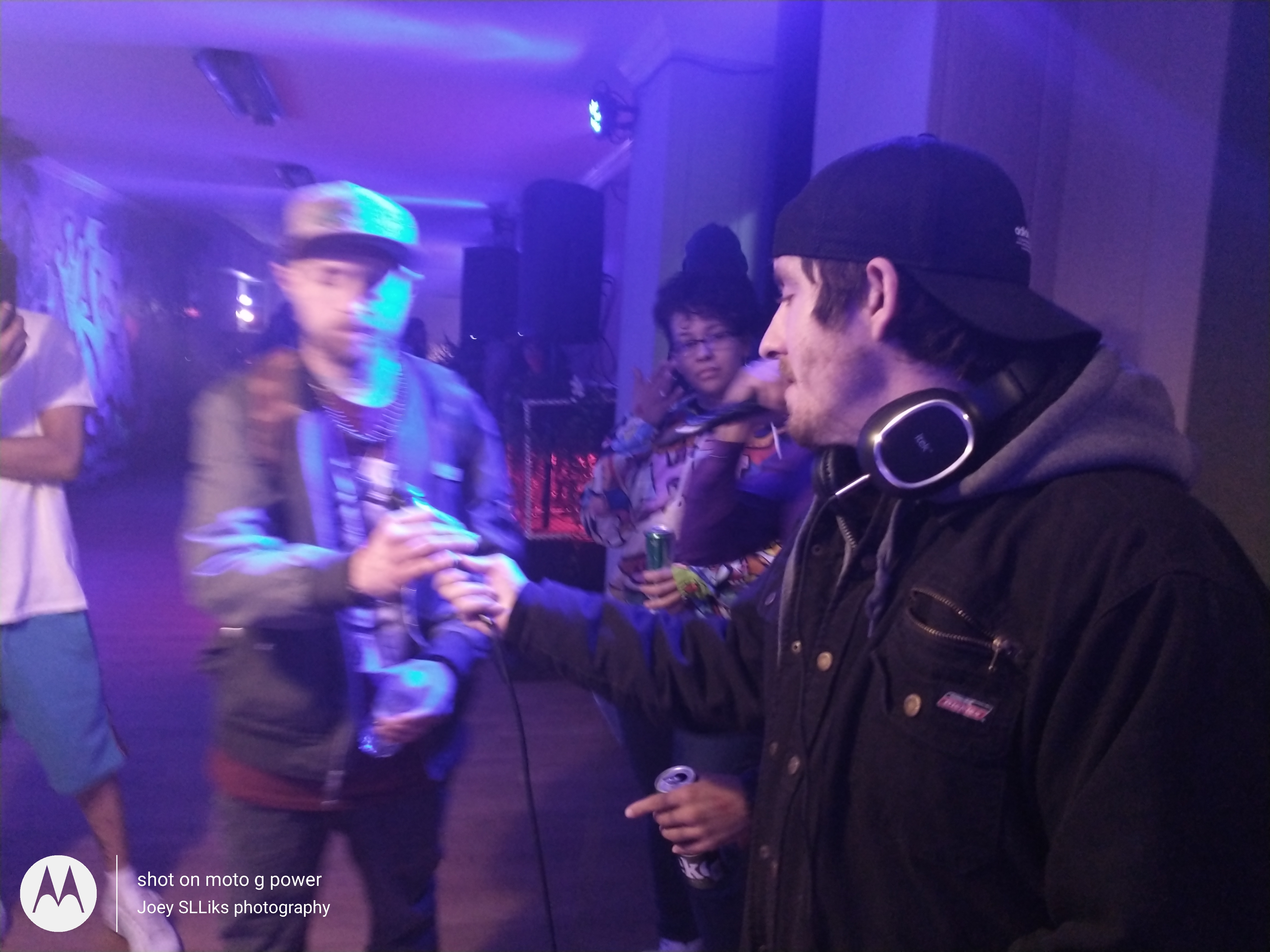 anyway.... from the people involved in the actual playing of "local" music's point of view,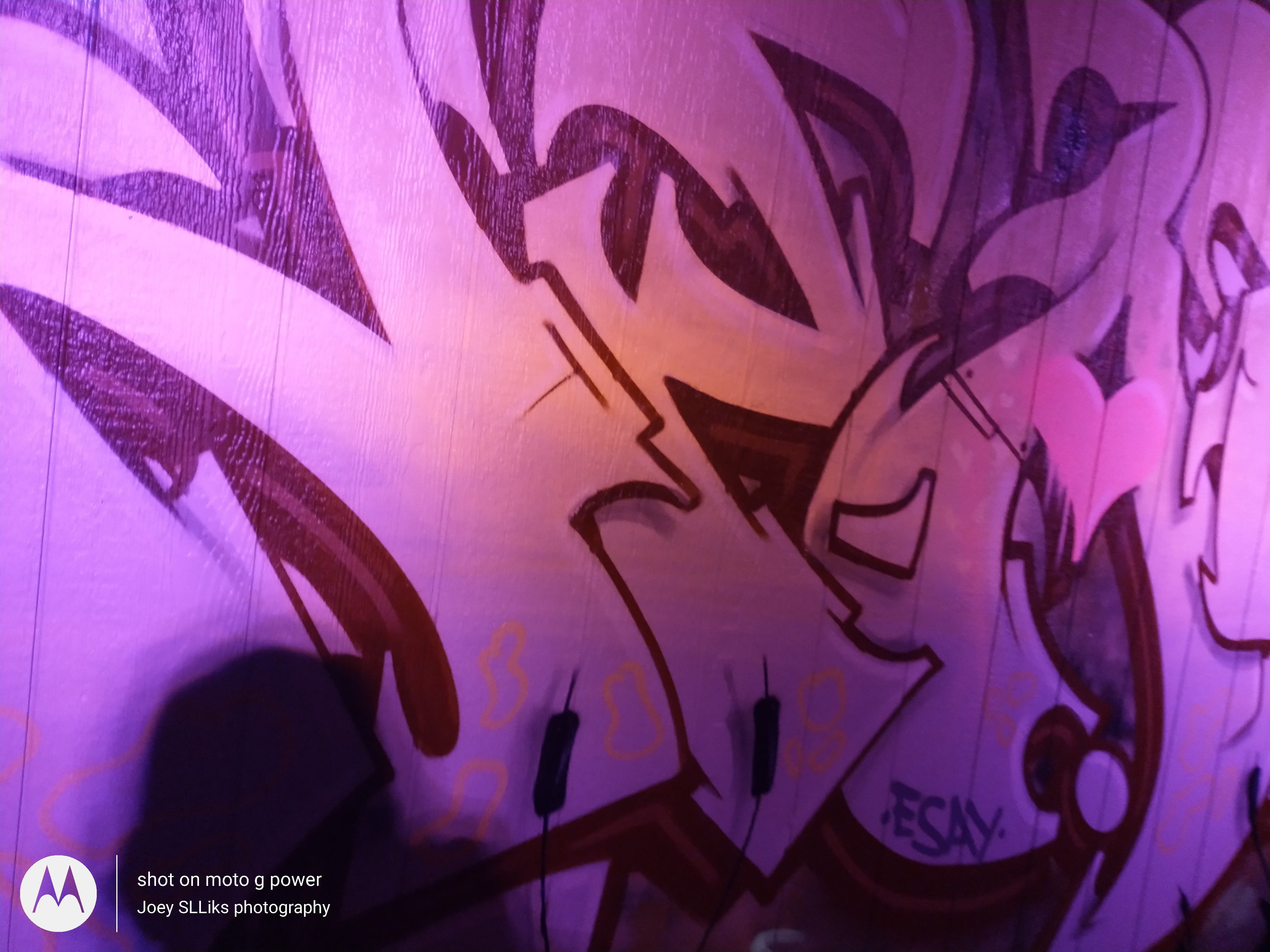 "Hip Hop" was very much working on the same avenues, ones arguably laid out by the indie rock movement, and so obviously there was a lot of commonalities there between the people promoting events and the local venues and everything else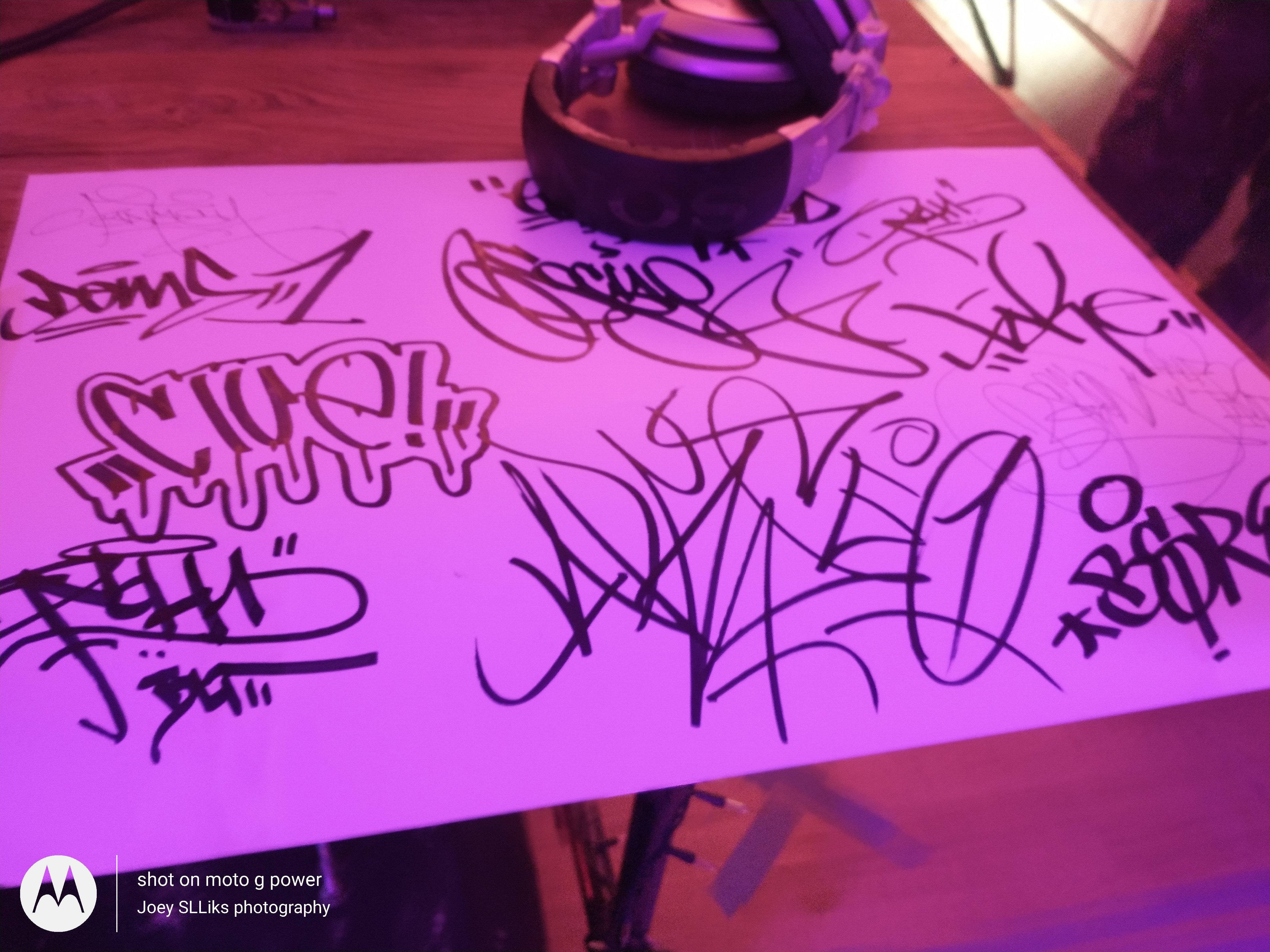 and because Boston was a major city of the "indie rock" movement, especially the hardcore scene,
It also became a place where hip hop acts would come to perform while on the road, and so places like the Rathskeller, the Middle East, TT the Bears, and All Asia started having rap acts in addition to their regularly scheduled hardcore shows which were very well attended.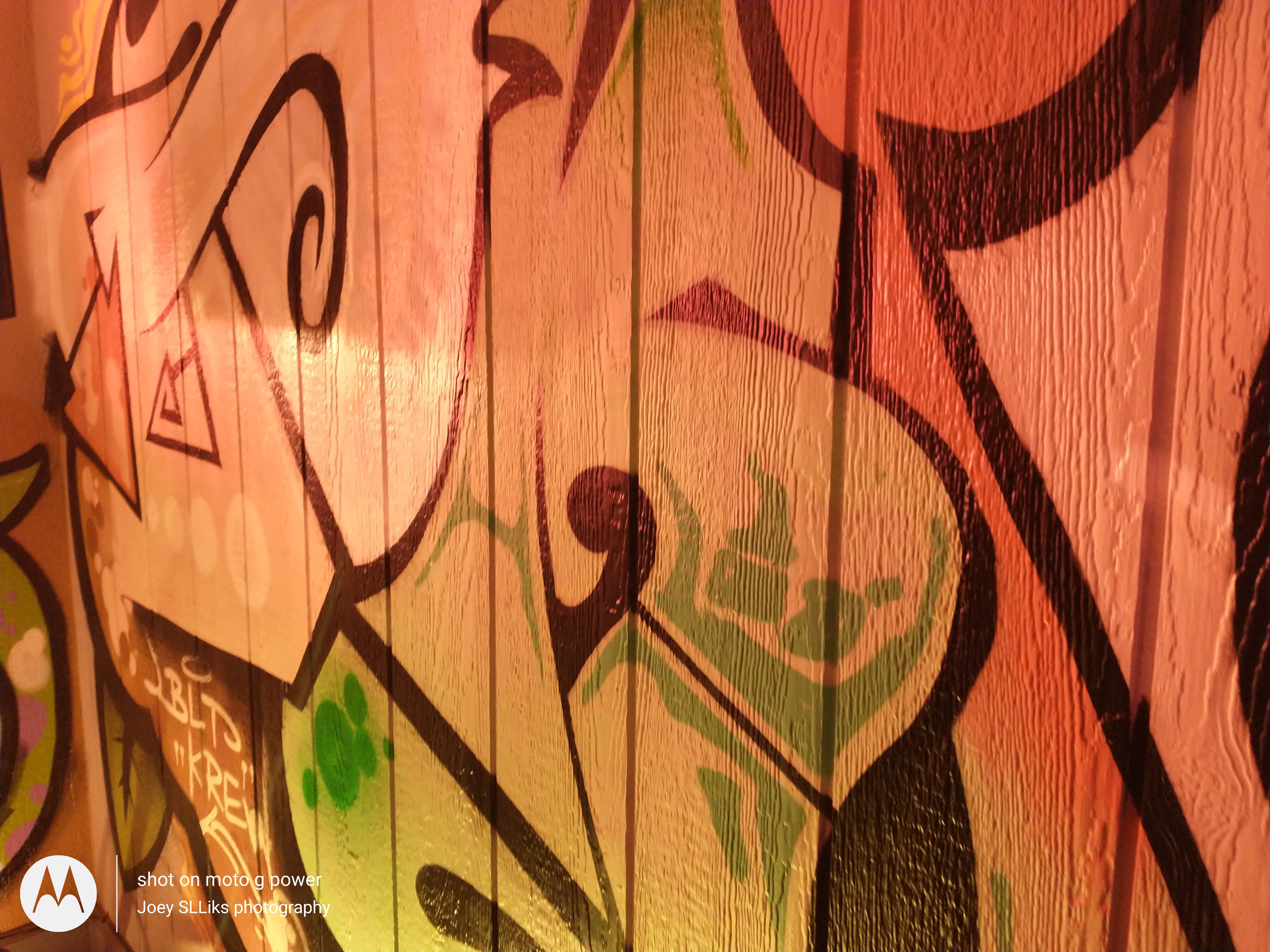 For whatever reason, perhaps it's the proximity to Berkeley School of music, maybe it's the closeness to New York City Philadelphia and the other big East Coast Cities, Boston became a part of the history of Hip Hop and to this day, Hip Hop is a major part of the culture of Boston.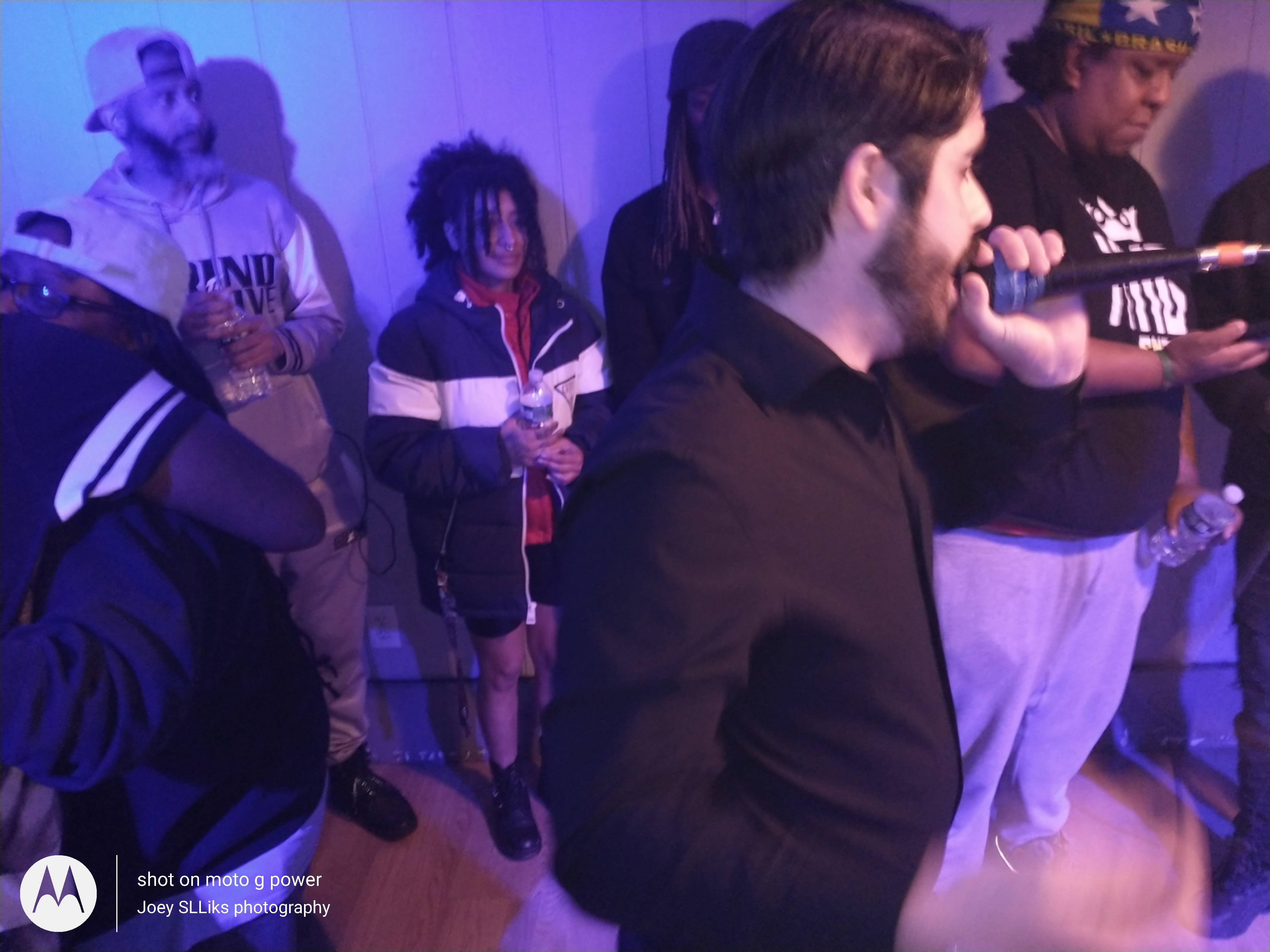 Several books worth of History could be written regarding this topic, so I won't go down that cobble stone road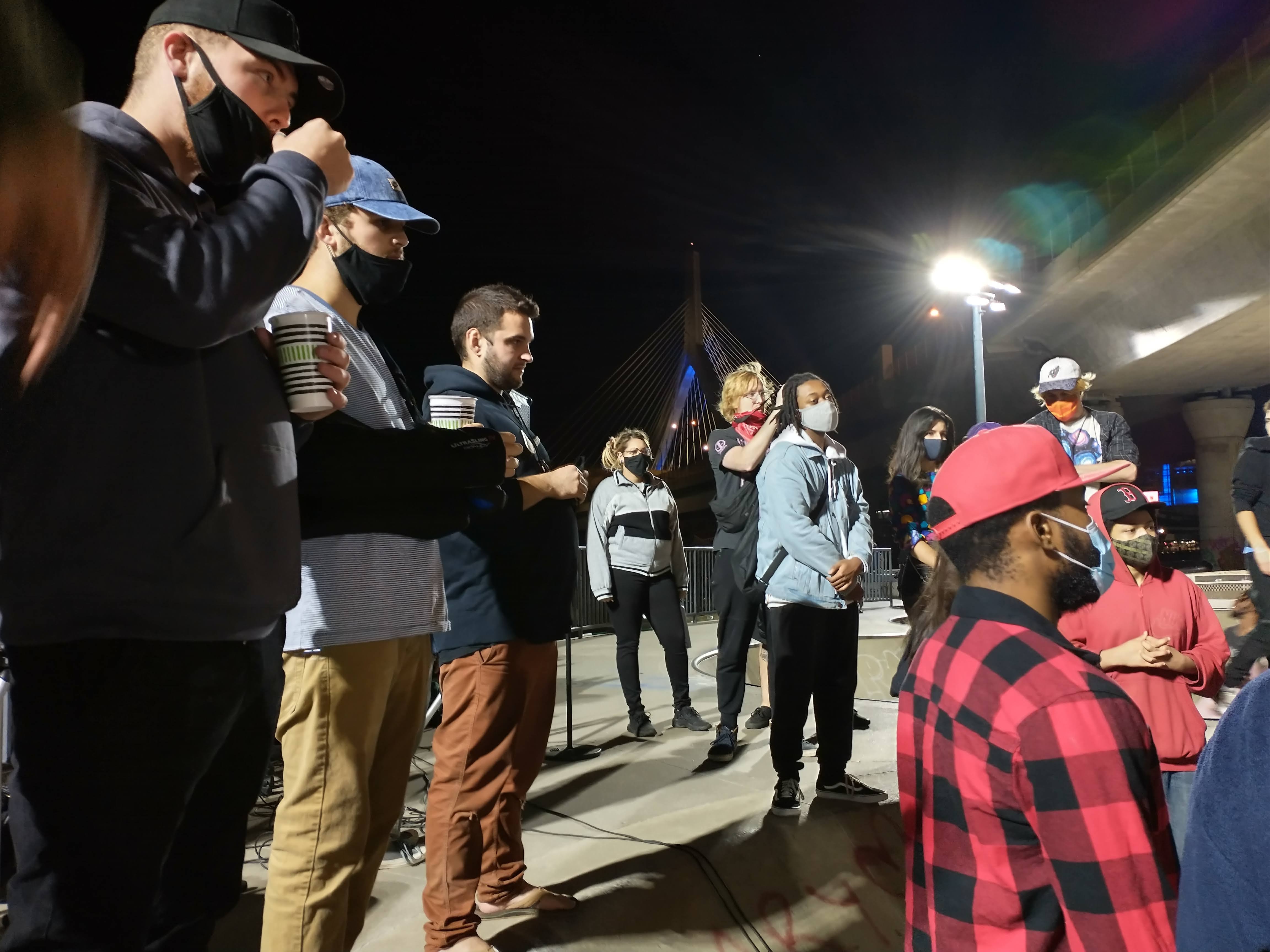 but I will say there's always been a tremendous underground scene here in Boston and one that is still alive today with folks like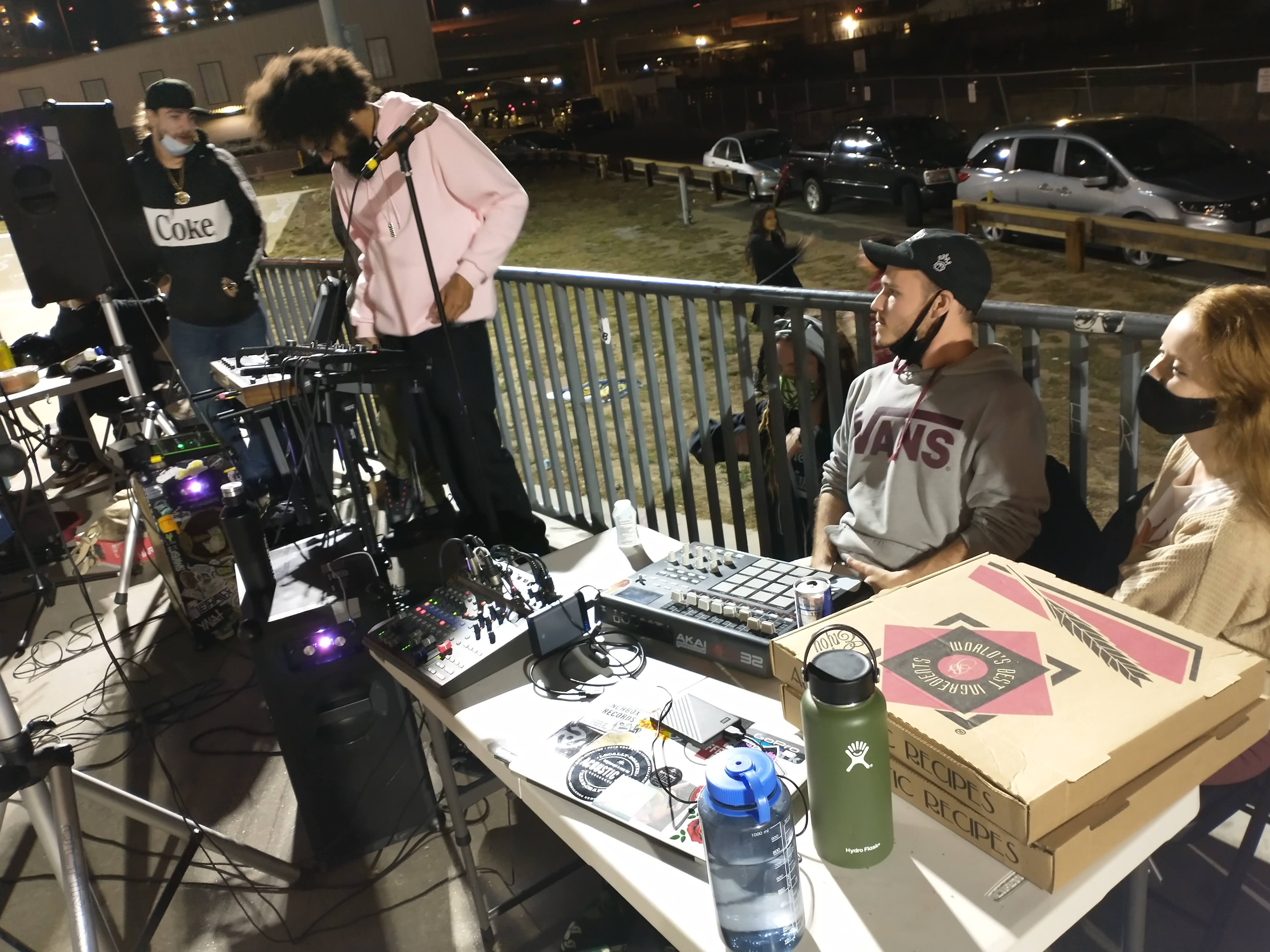 the Wreck Shop Movement of the popular
subway cypher series, The Bridgeside Project, Grind Mode Cypher , The Freestyle Clinic @TheBlueroom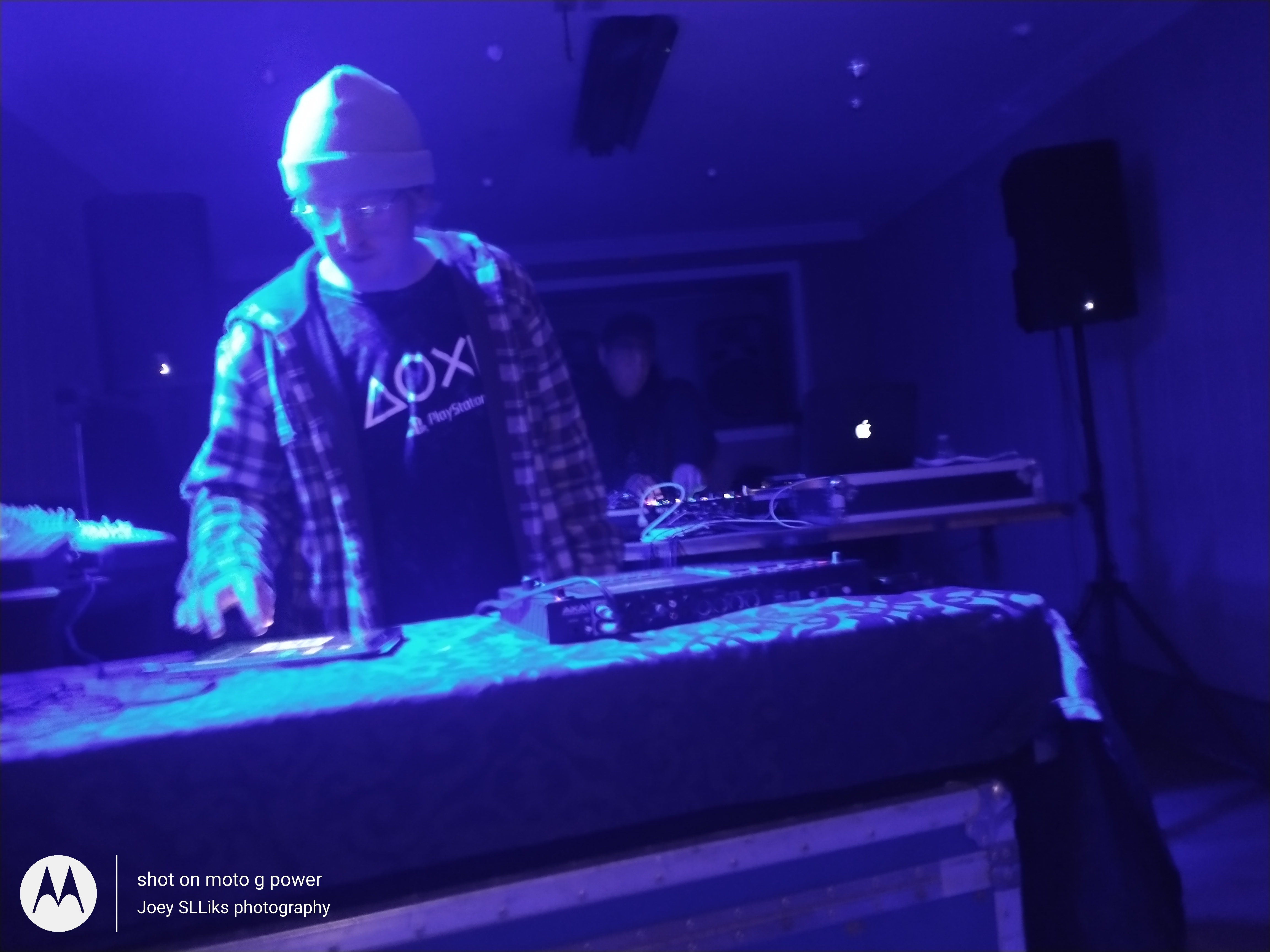 and a number of other events that have been over the years popping up open mics hosted by people like Legendary DJ Nomadic and Professor Lyrical.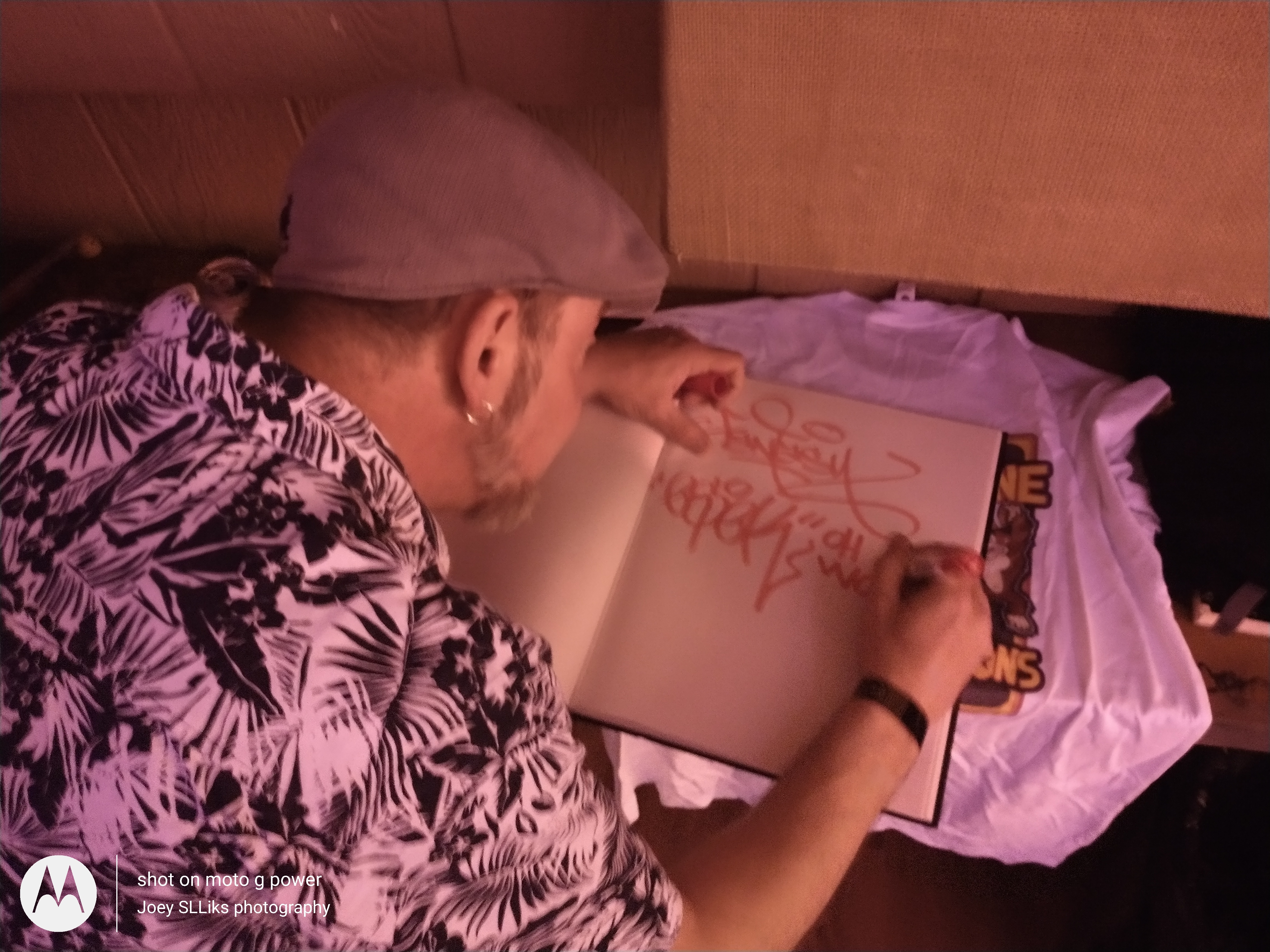 The popular "open-mic hip hop night " tends to be one of the busier nights of the week/ month, when announced by an area bar or lounge,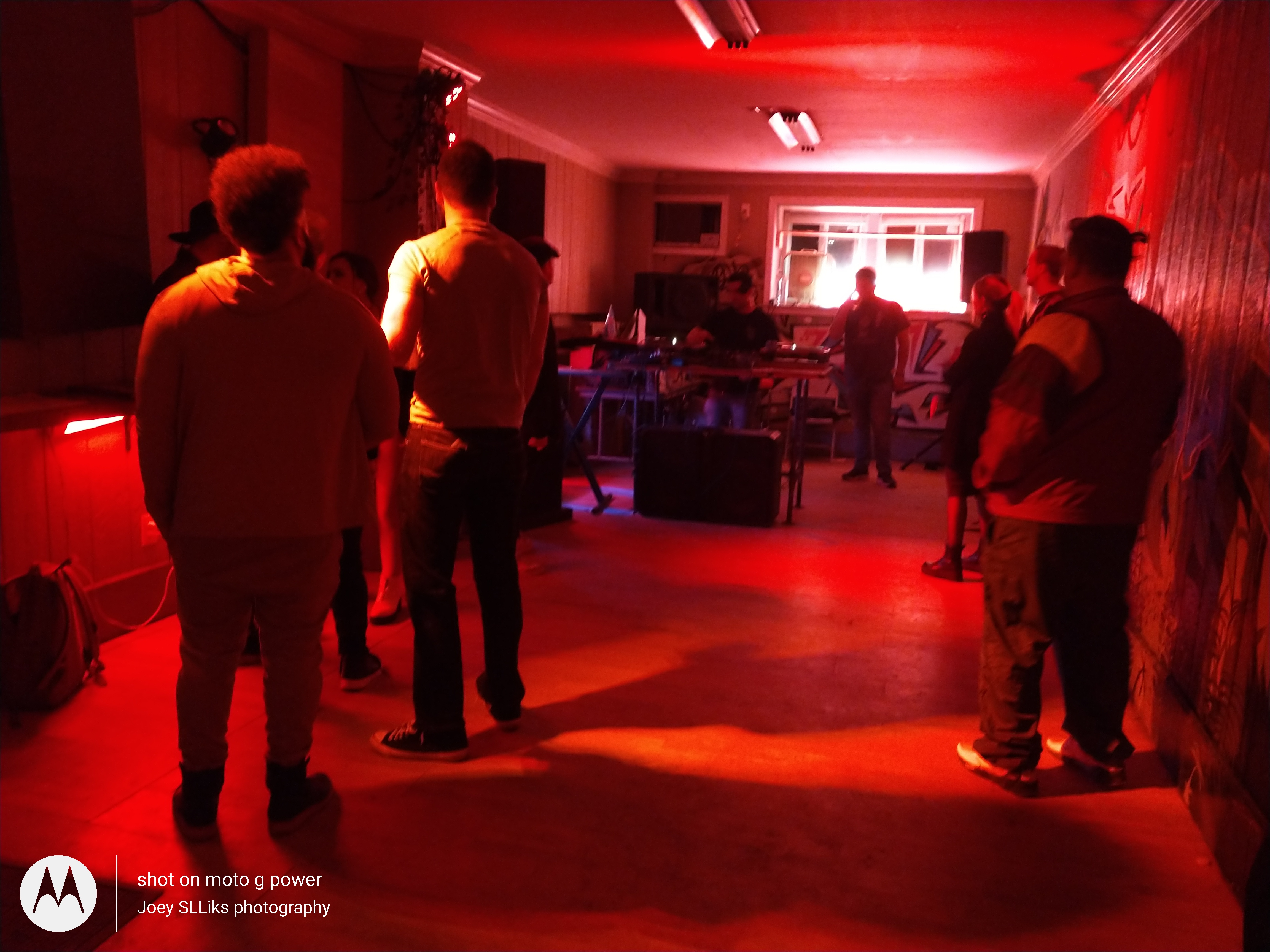 as is often the case with popular neighborhood venues, such as the Milky Way in Jamaica Plain, The Middle East in Cambridge or more recently Sammy's Patio in Revere or The Jungle Room in Somerville.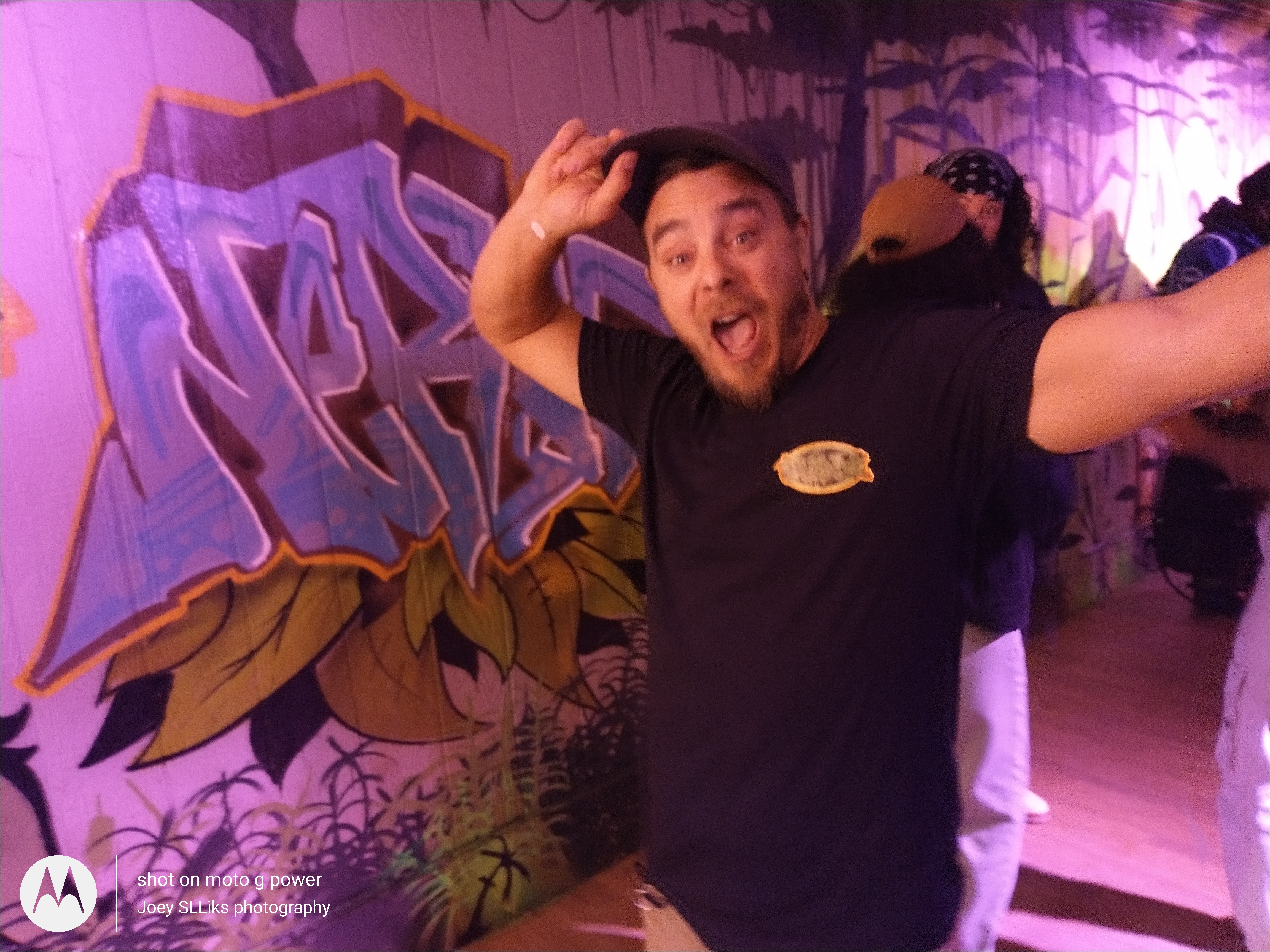 I have got to say hanging with the local cypher heads over at the blueroom, is absolutely one of the chillest cannabis friendly spots in the whole city. The thing is not many people really know about it... If you know, you know. ...One of those deals.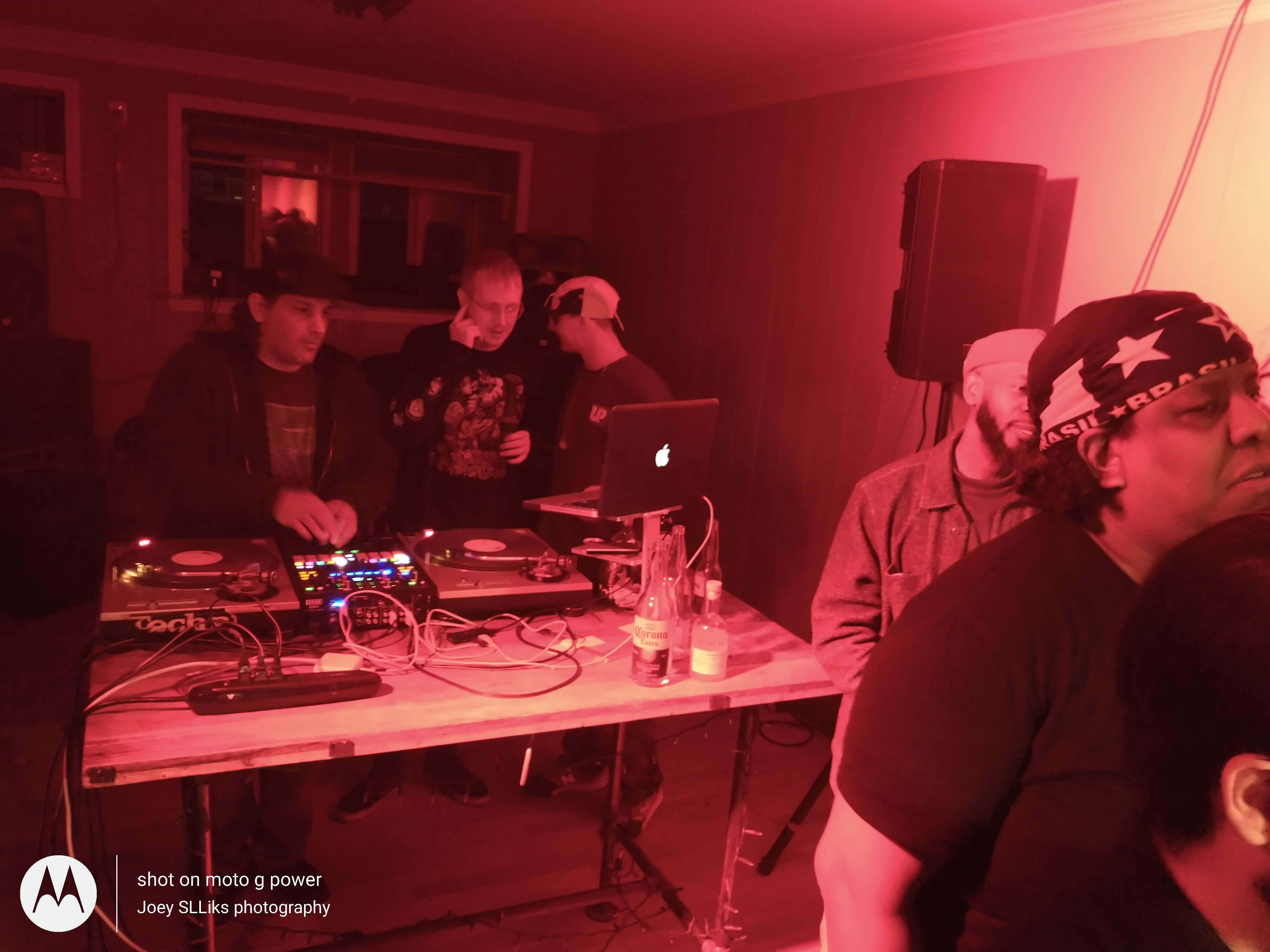 The freestyle clinic started about 9 years ago by a group of area artists including Seti Tzu, Franky Language and Miss Kitty Lindsey and went down every week for 7 years straight, until 2019's far reaching and nefarious and national high-atis was forced upon even relatively hidden venues such as the blue room.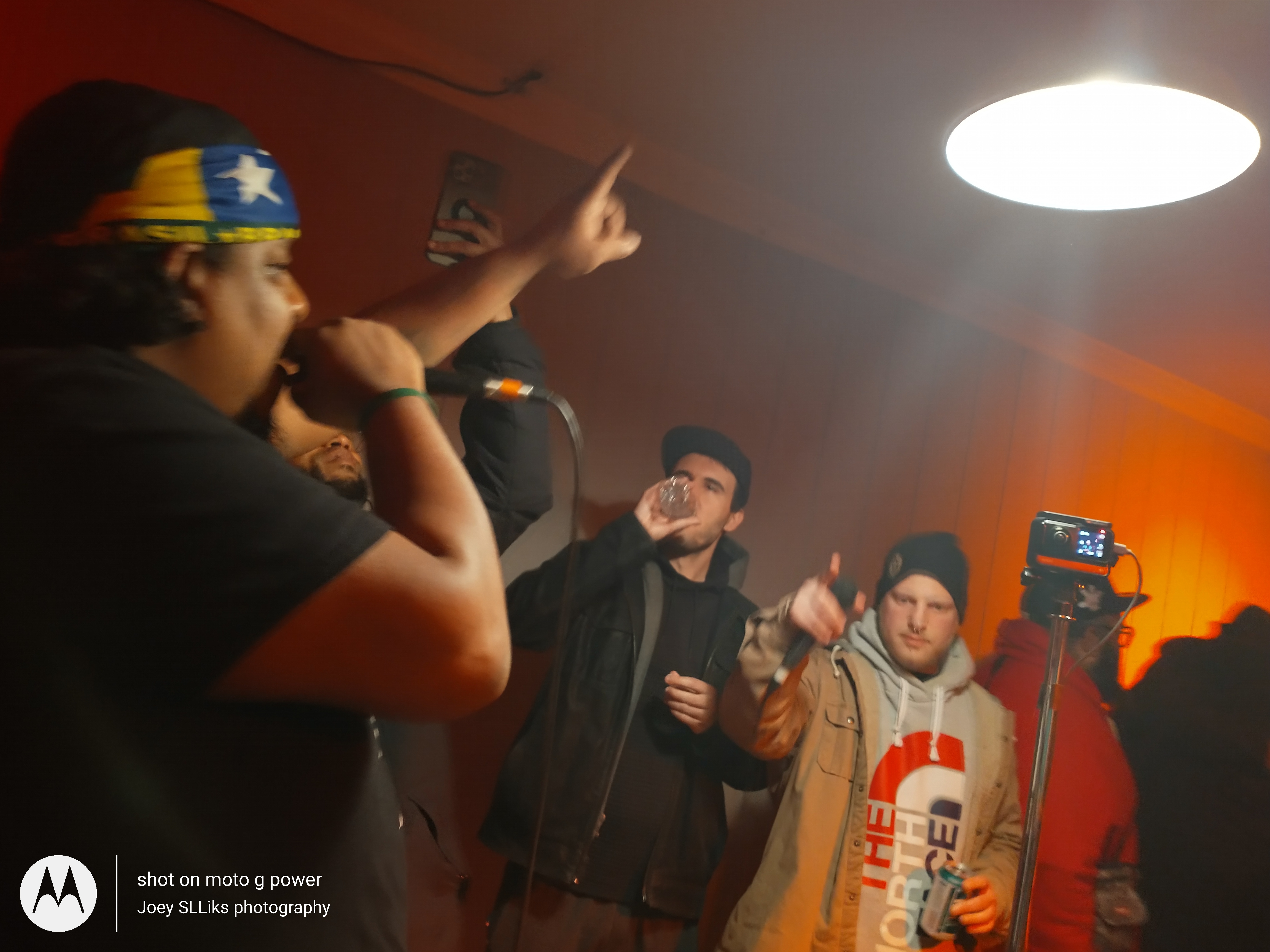 Probably safe to say that anybody involved in hip hop music in Boston, has more than likely been to the freestyle clinic or the Blue room somewhat often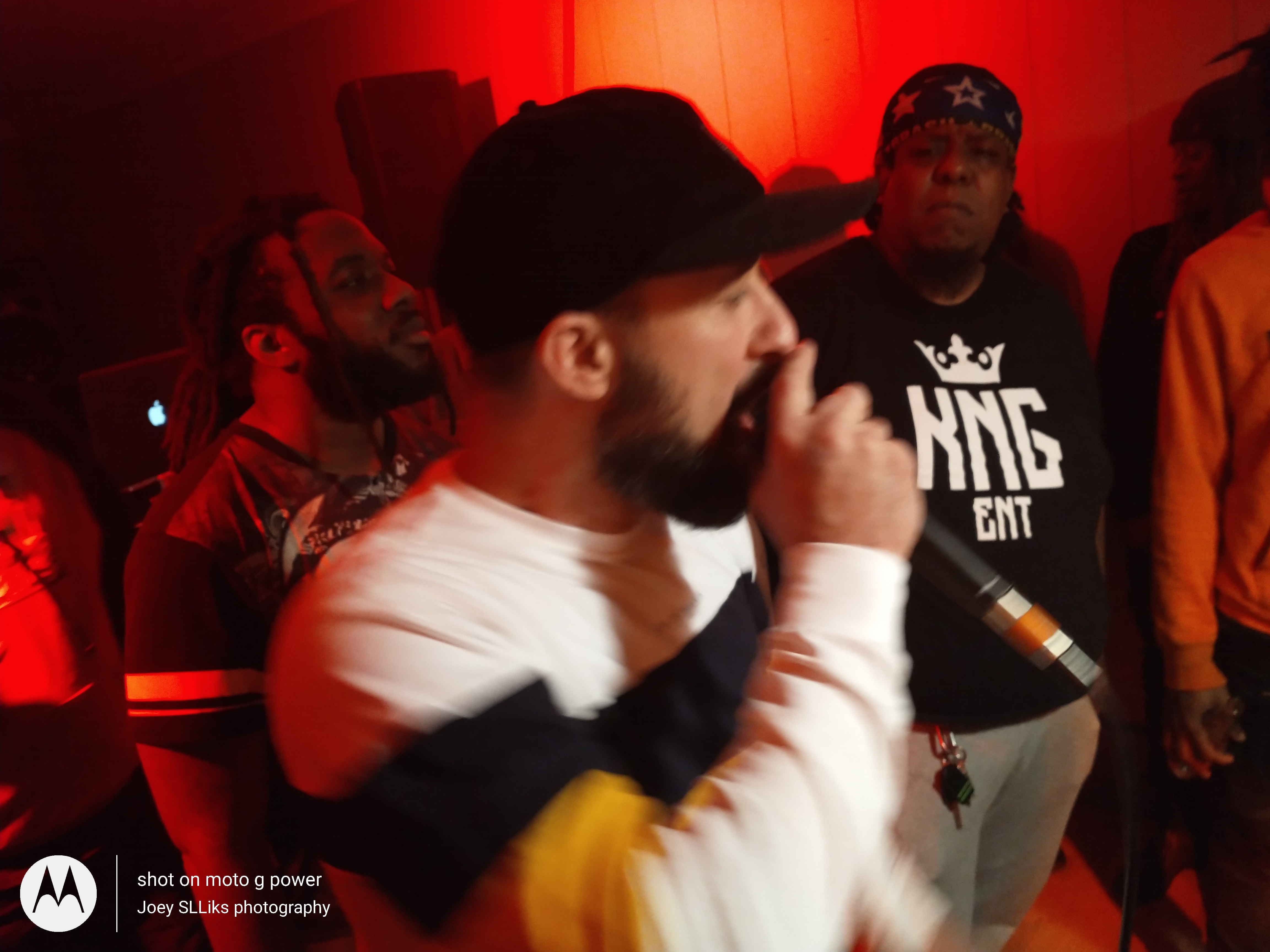 It's well known among the locals here as being the "real"
hip hop, and many of the big fish of the Bay State have been through including Akrobatik, Edo G, MDOT, Estee Nack, Terminology, Weapon ESP just to name a small few,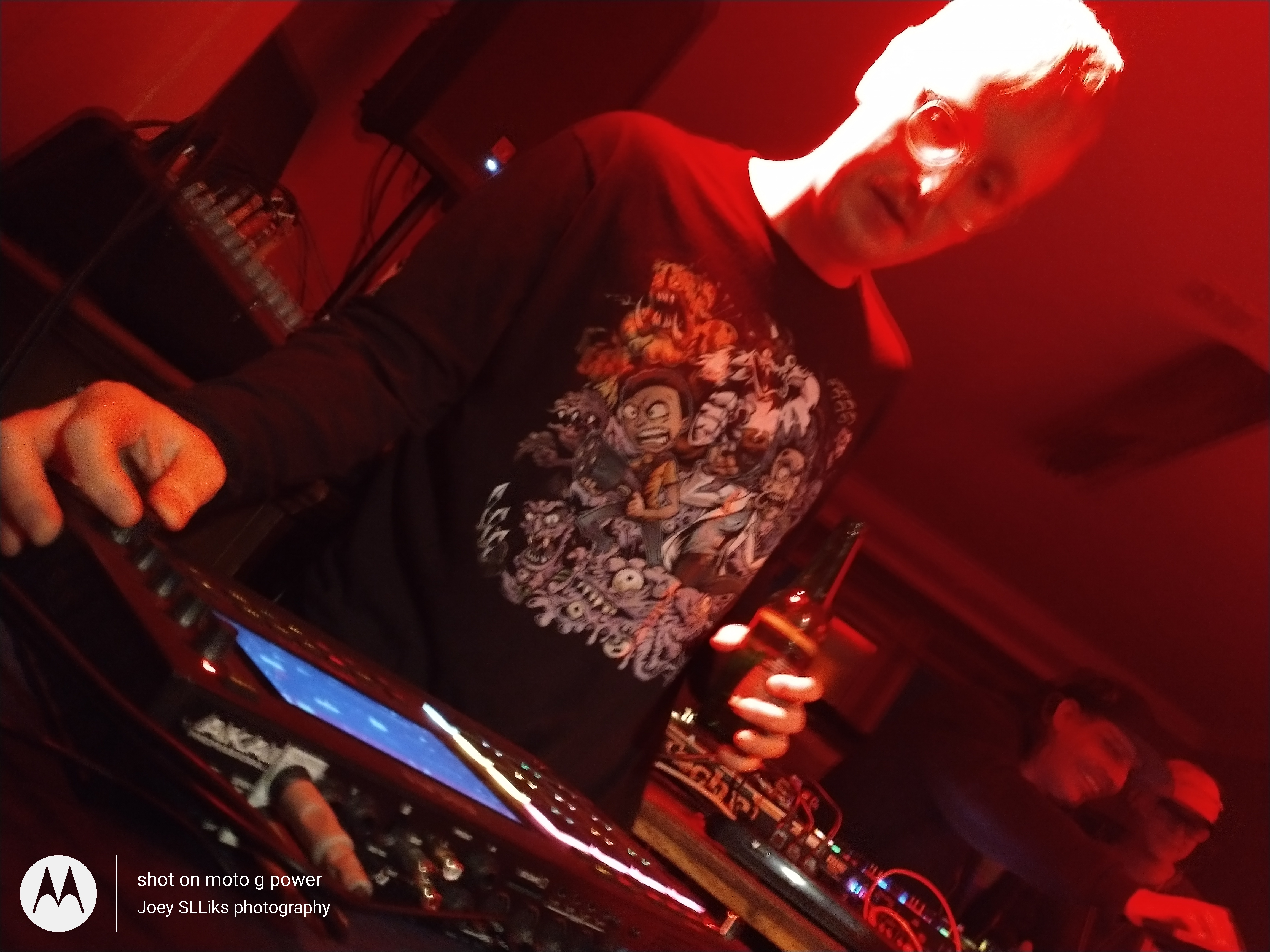 of the many local legends who have come to congregate in this somewhat esoteric location tucked away under 7 Layers of industry, over behind the Encore Casino over in the commercial section of Everett and behind Santilli Highway's popular Night Shift brewery.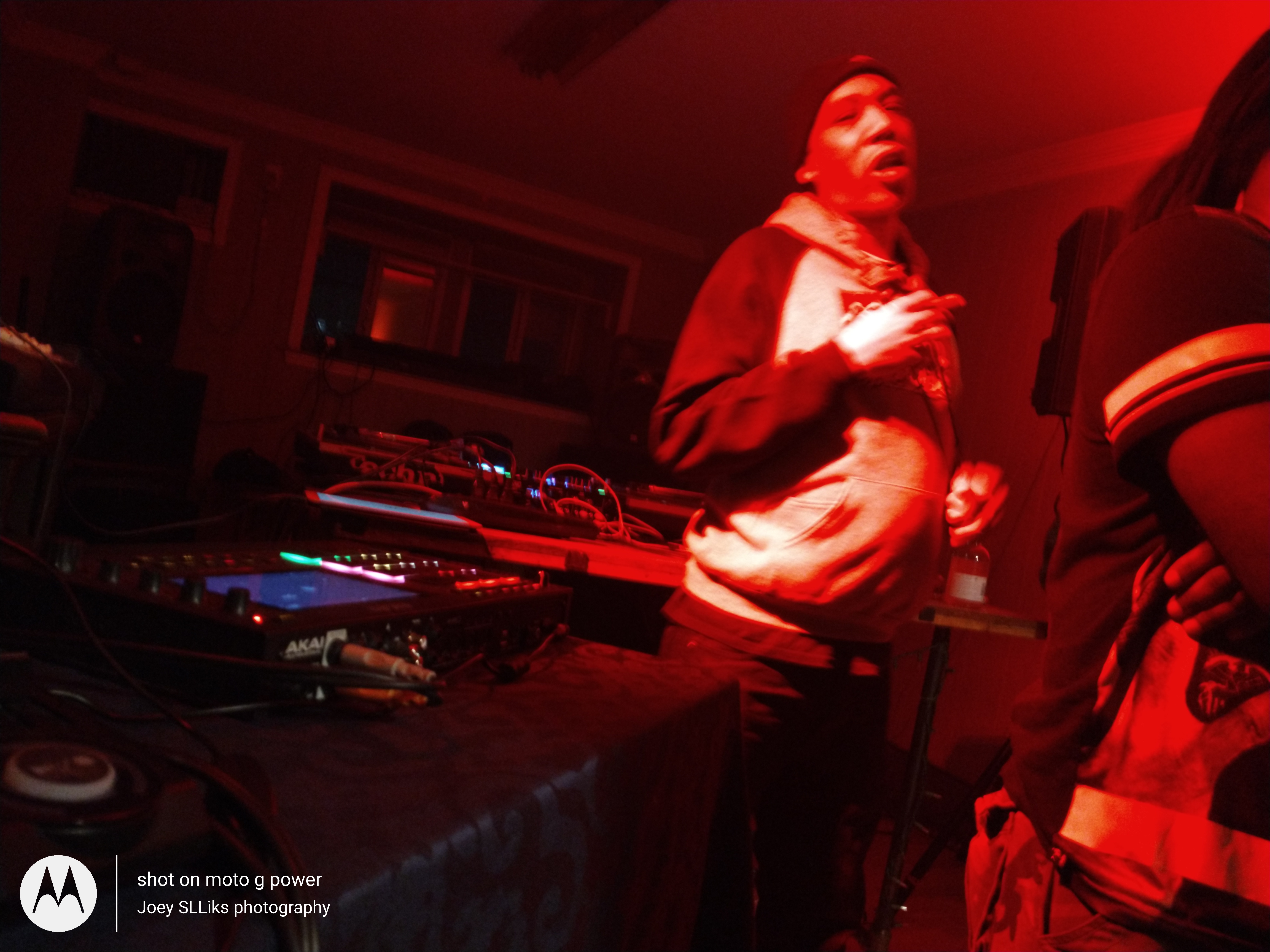 It's the kind of place that you might assume would be for locals only, or that doesn't take kindly to strangers, but the vibe is actually very welcoming. In fact lots of folks from other states come through regularly such as Michigan's Tru Classick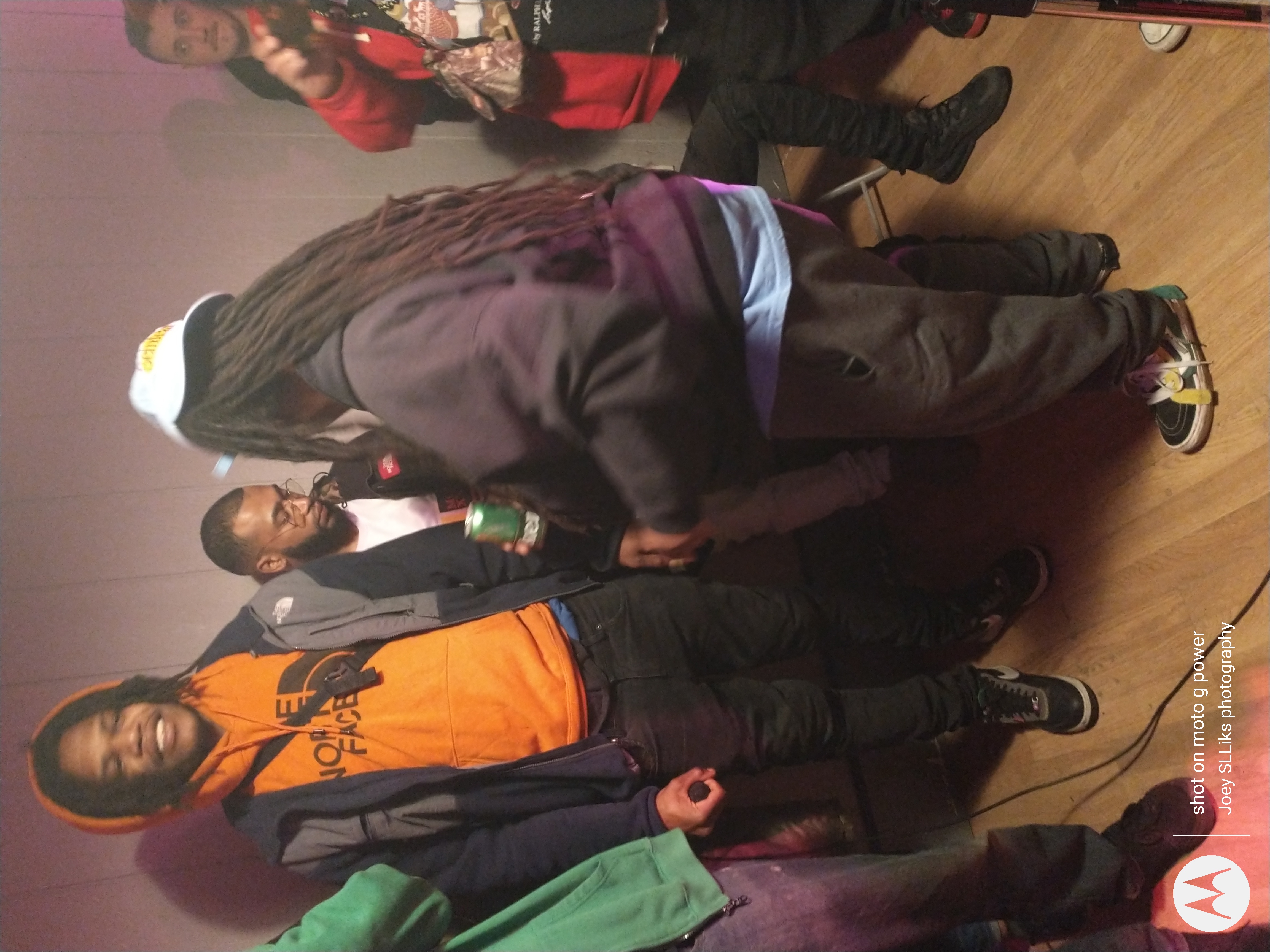 First rule of freestyle club....no writtens.
you're supposed to come to freestyle clinic and freestyle. now if you only have written rhymes and you don't know how to freestyle, no one's going to get mad at you, but the encouragement is there to go out on a limb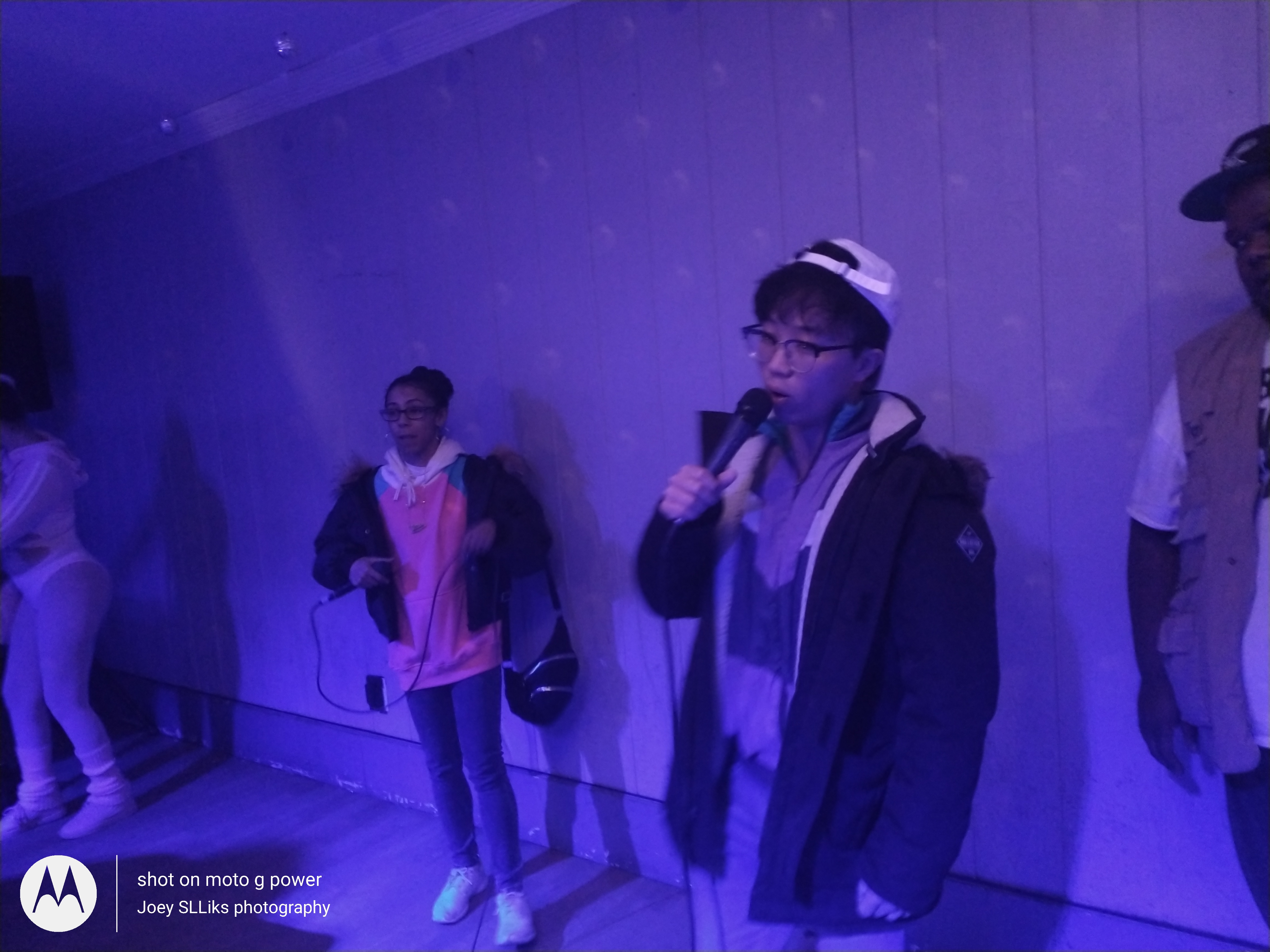 While "Battle Rap" cann be fun and is very popular form of verbal interchange between emcee's, the folks over at The Freestyle Clinic don't really get into battle rap so much.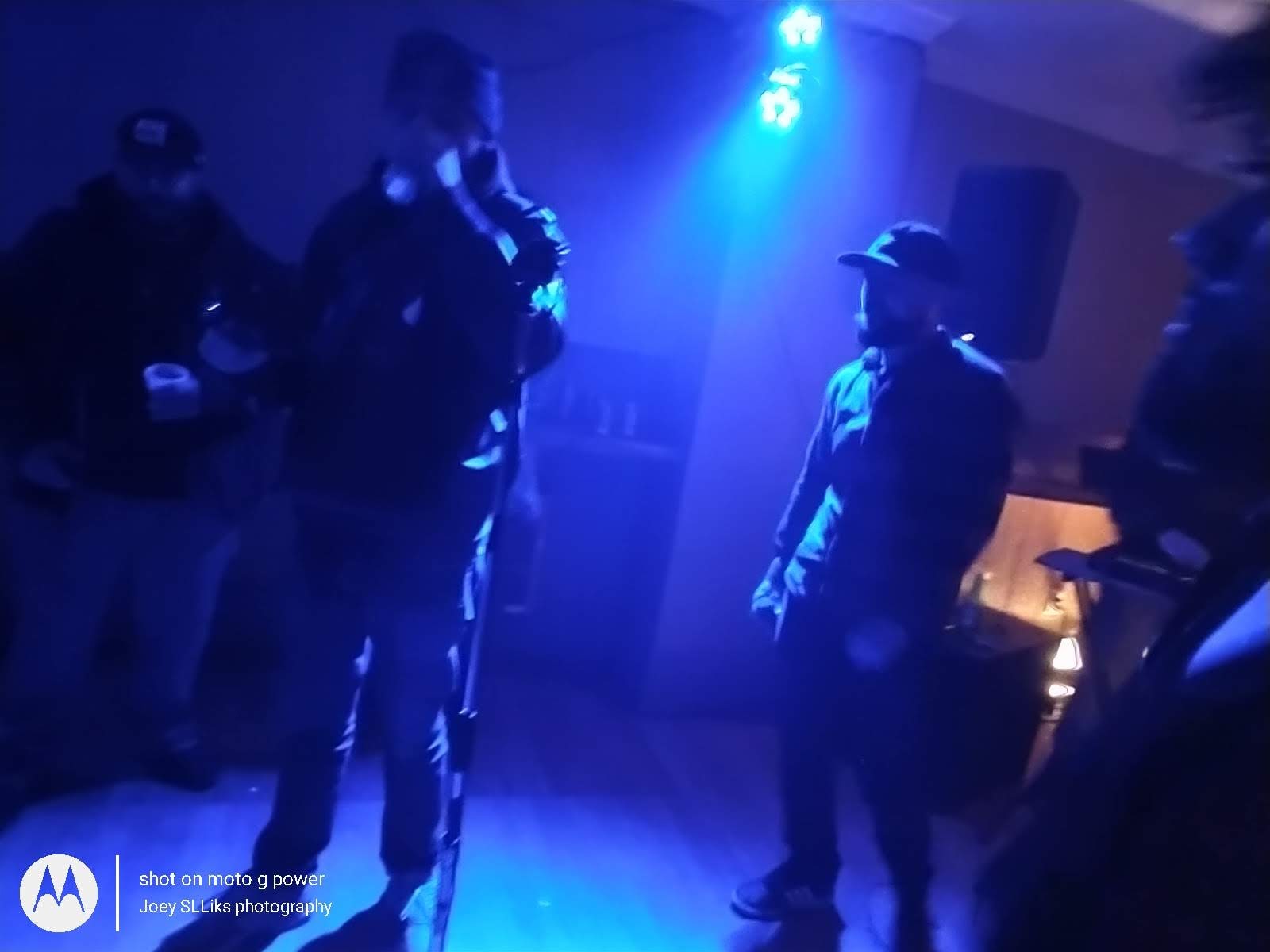 Basically the idea is to keep it "mad" positive. sometimes they do have low key "contests" which tend to be more about "counting bars" or speaking on some specific topic, that kind of thing.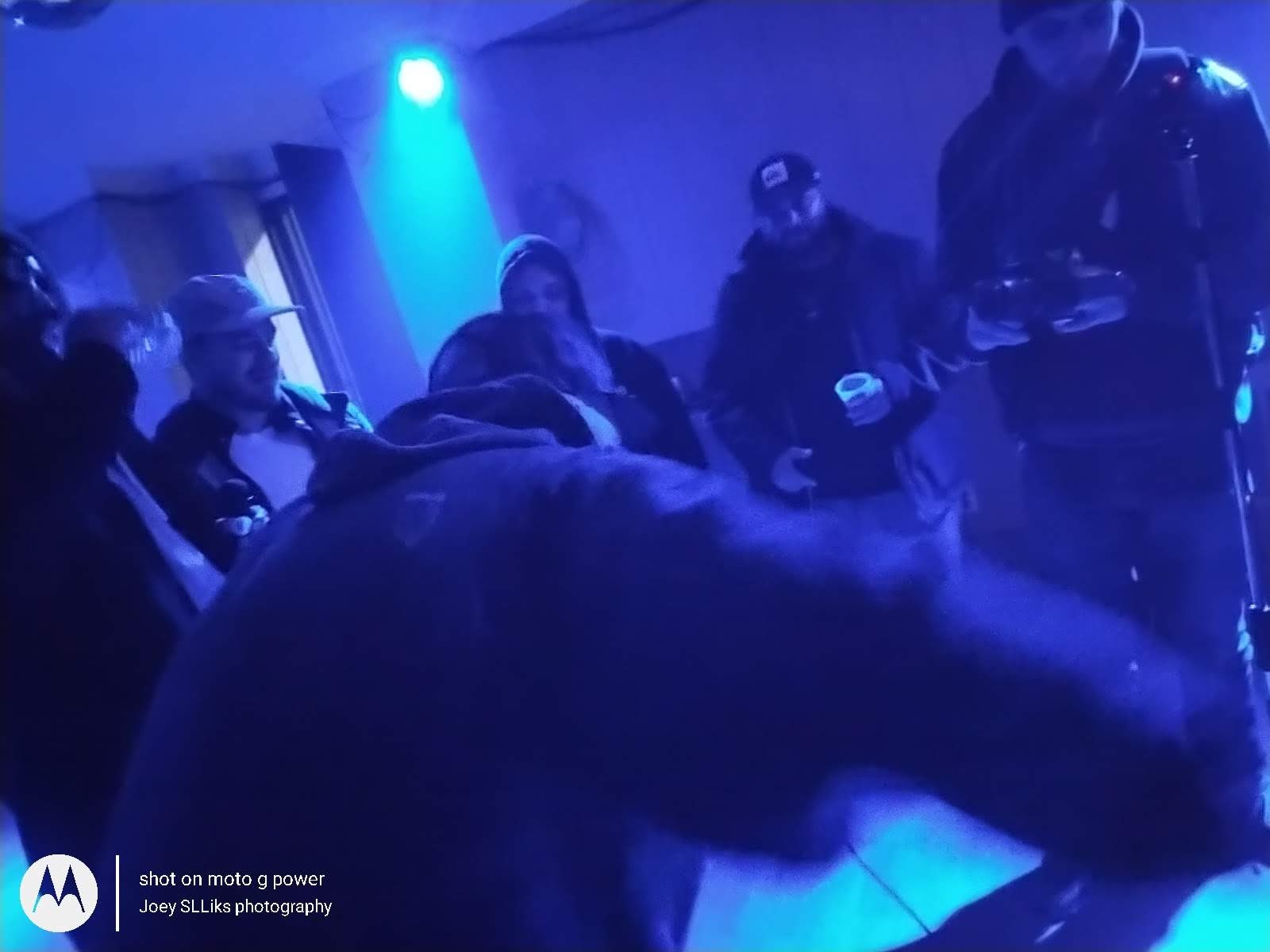 There are always so many great MCS who come out, but there are also newcomers to the art of flow, typically out to enjoy the pgreat vibe and maybe want to rock the mic for the first time or enjoy just being around all the talented poets and DJs, in the house. It has been said the DJ sets are worth the trip alone.
It is called the Blue room but definitely smells very green over here LOL. The nice thing about being in the "underground" is there's a lot of ground above us smoking weed here with my fammy bruvahs.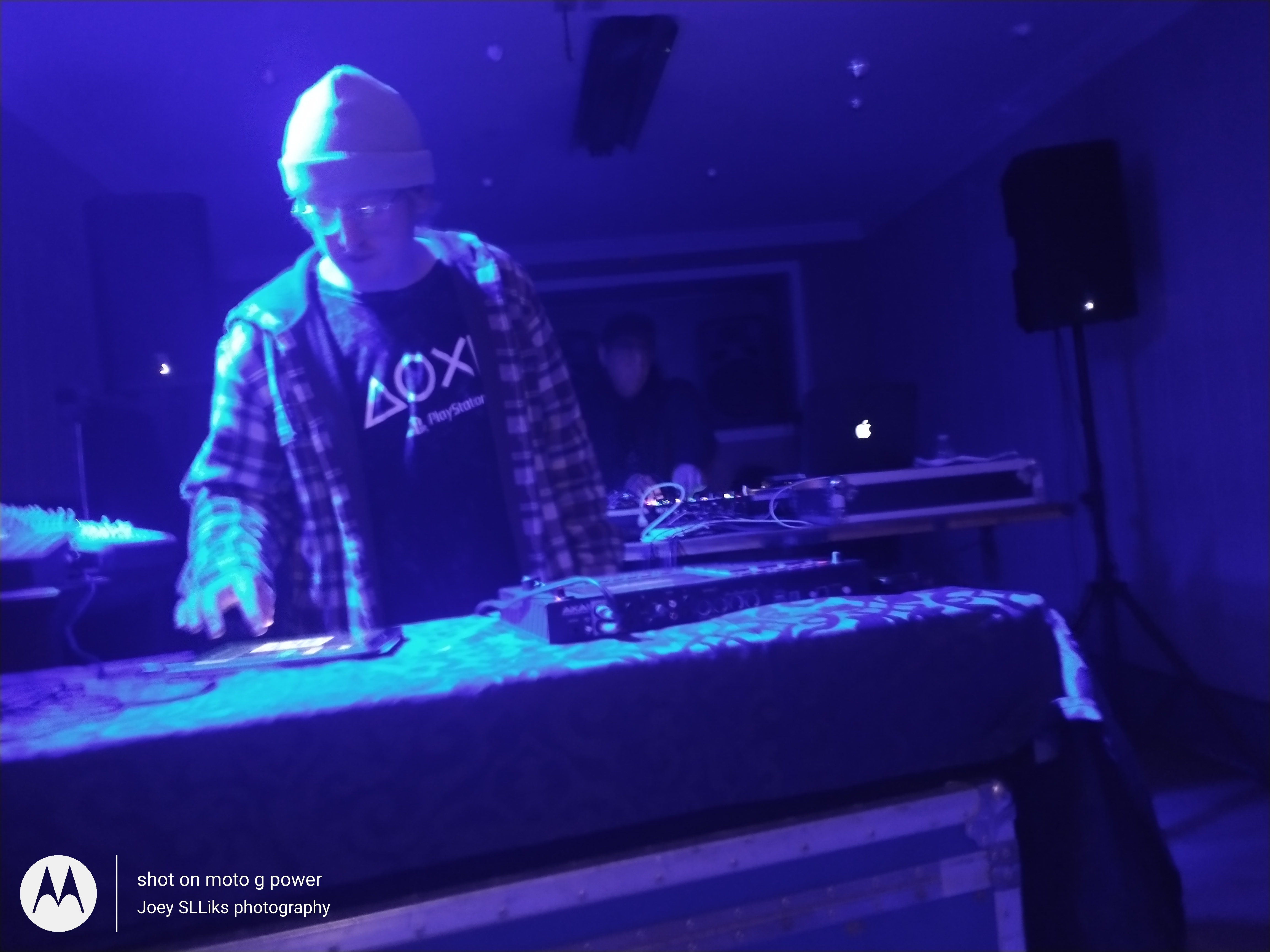 I personally have made so many friends here and I really appreciate the time I've been able to spend with these amazing people. such an amazing vibe and always such amazing talent, to quote one attendee" this place is A fuggin trejshah dude".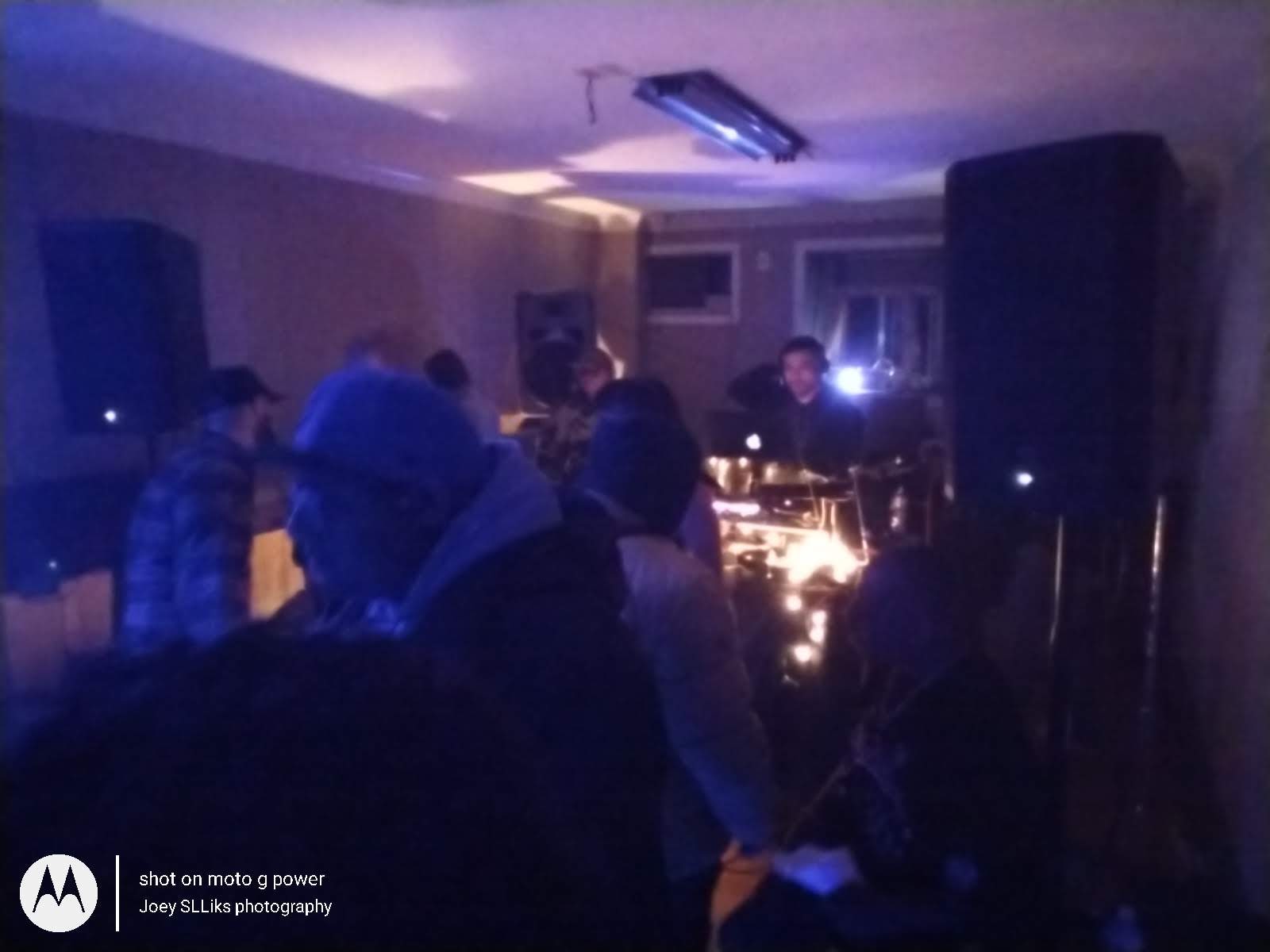 The Freestyle Clinic and anything involving the Blue Room Crew ... Highly Recommended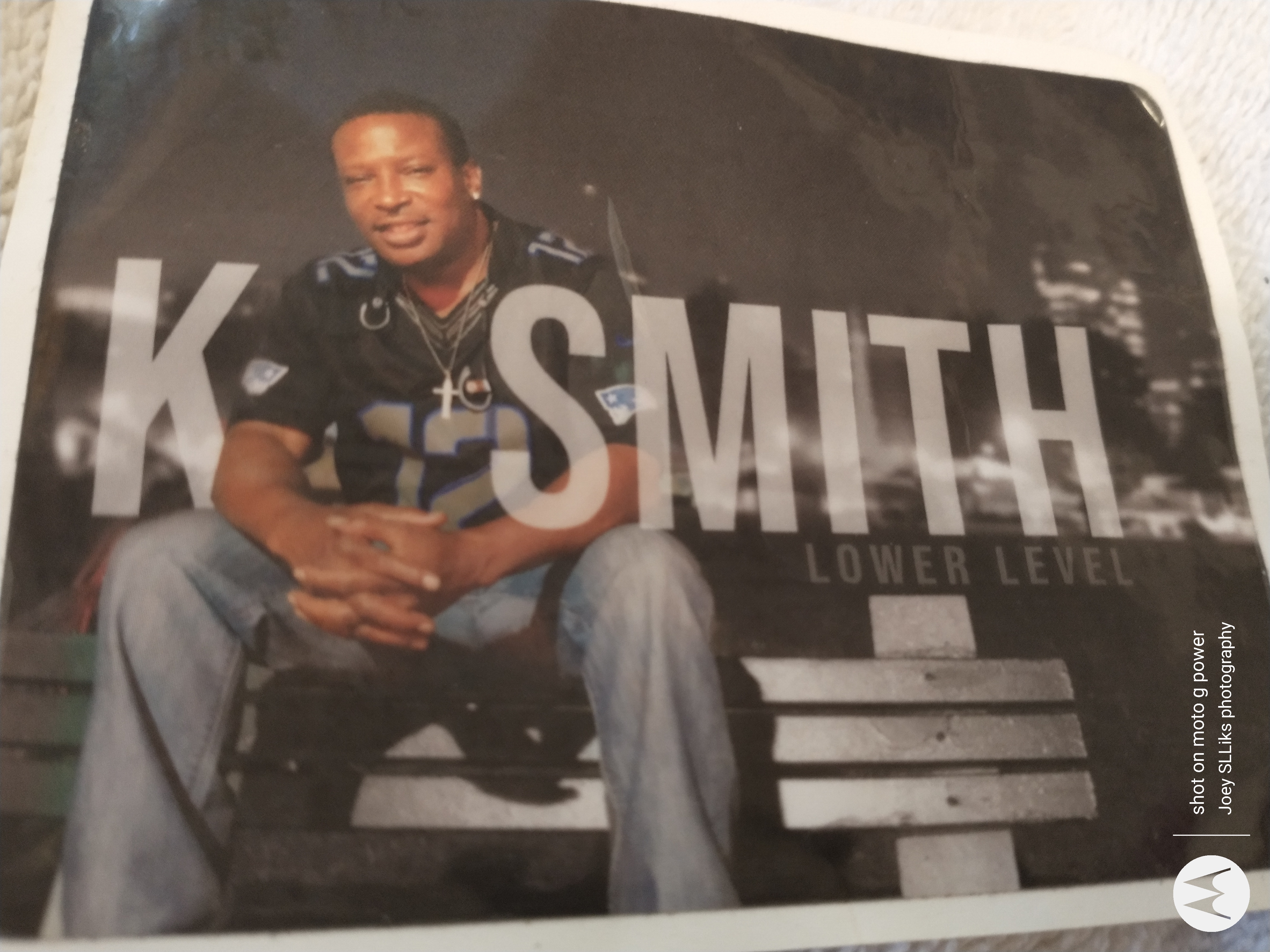 Dedicated to the MIGHTY LOVE
of K.Smith
---
---