Party, post-tradeshow with the smahteez that lay low

Folks were pretty much giving out their last few fukz before rolling up the big weed trade show and going home.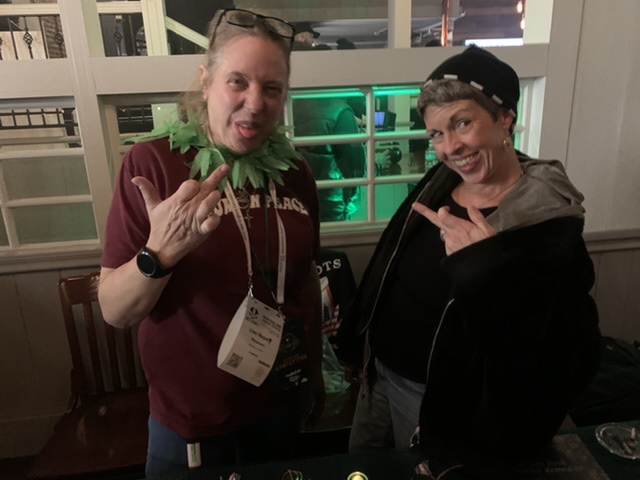 Obviously with so many people attending events like NECANN, it only makes sense for other people to arrange ancillary events around the big annual trade show, and that was certainly the case on it's Saturday night.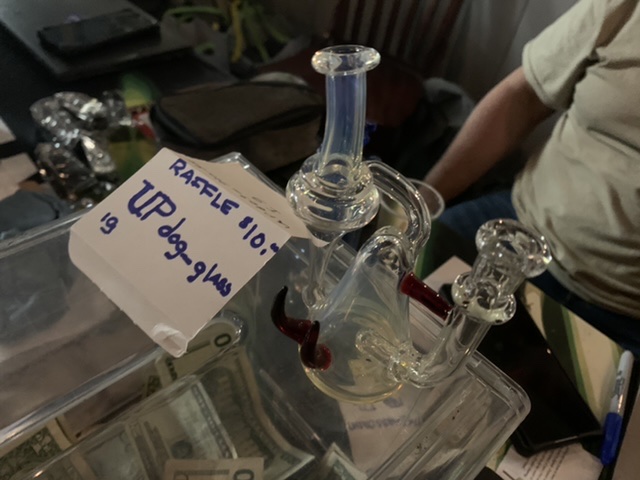 Decks and Dabs was an swanky after party being thrown by Sensi Magazine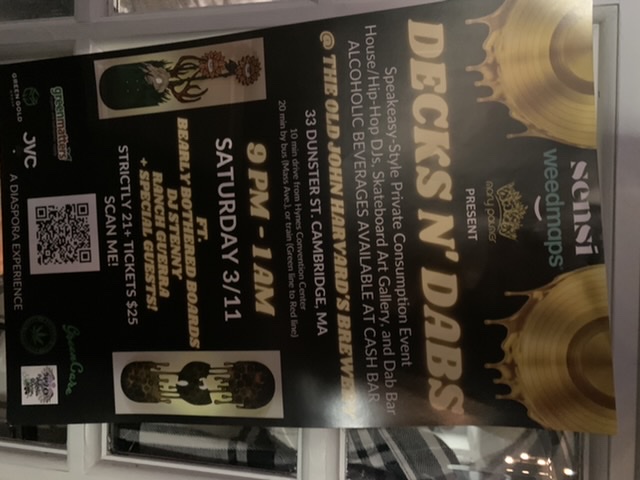 and was sponsored by Bearly Bothered Boards with music by DJ Stenny.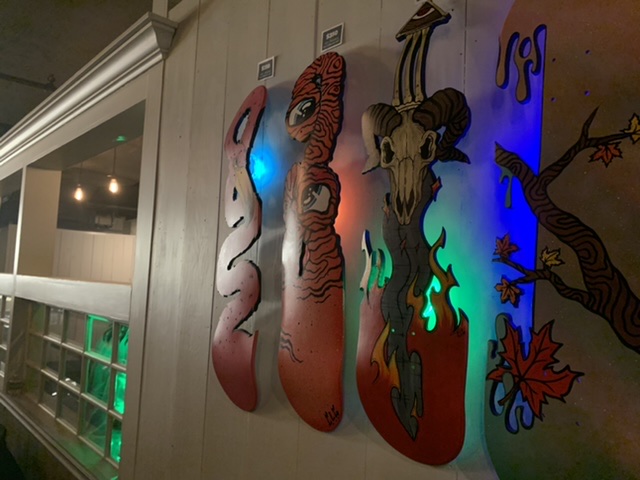 Unfortunately Stenny was too busy putting out the vibes to be present for all that rig rippin'.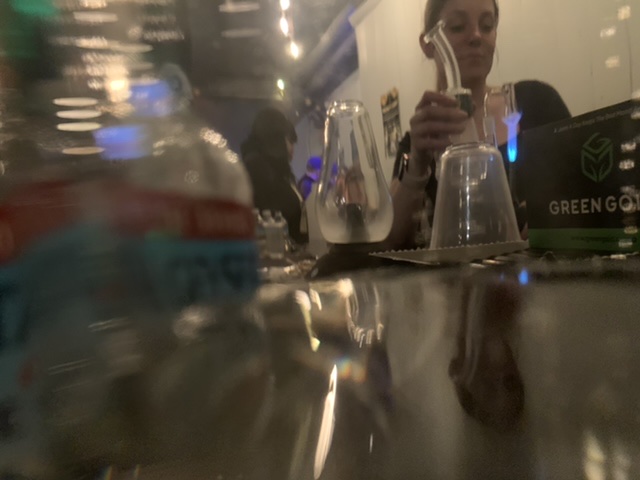 Stenny is well known in Boston's night life and cann often be seen over in the popular South Boston night club CABO,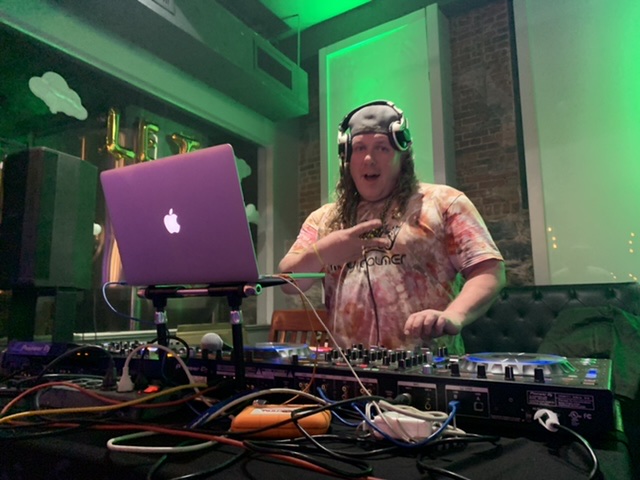 where he's a resident DJ, in addition to playing with the Sensi Allstars and his involvement with the movers and shakers church over at Sandy Bernier's Irie bliss' Weymouth location on Saturday mornings.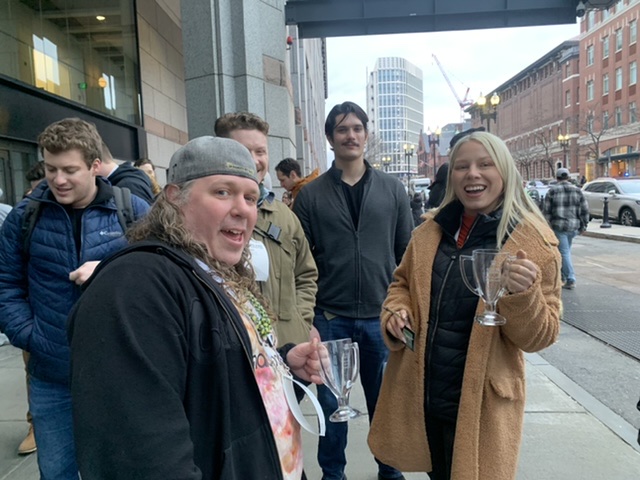 That of course, is when he's not busy with the Mary Palmers, winning awards from high times and NECANN and everything else.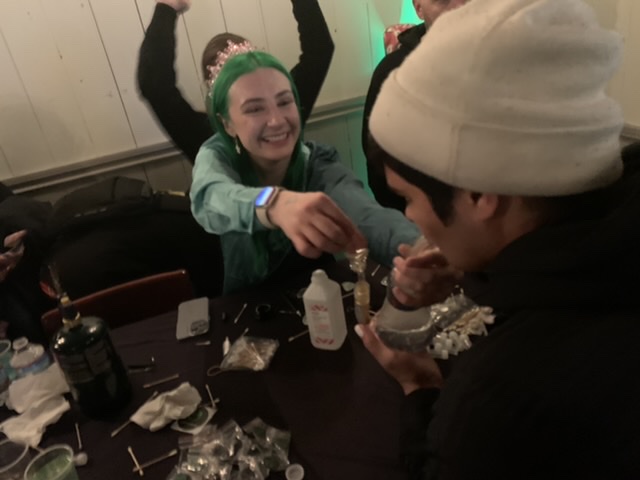 Decks and Dabs paired dance music with a dab bar, where you could rip goopy globs of concentrates ad get groovy. There were "samples" available, but most folks came with their own rigs and supply. it was good vibes for sure.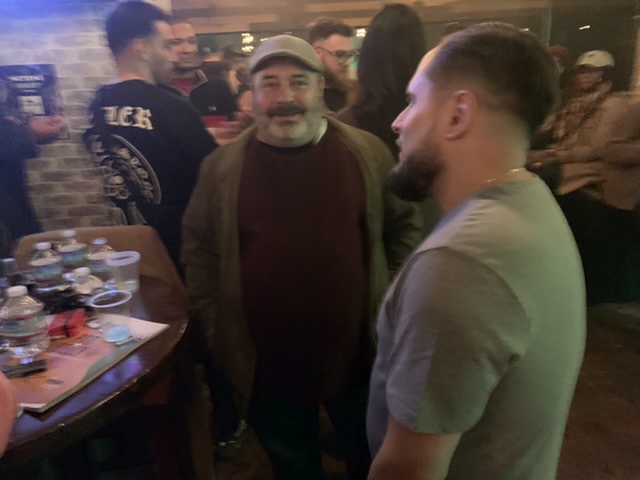 It was like "DANK NUGGZ". as a party theme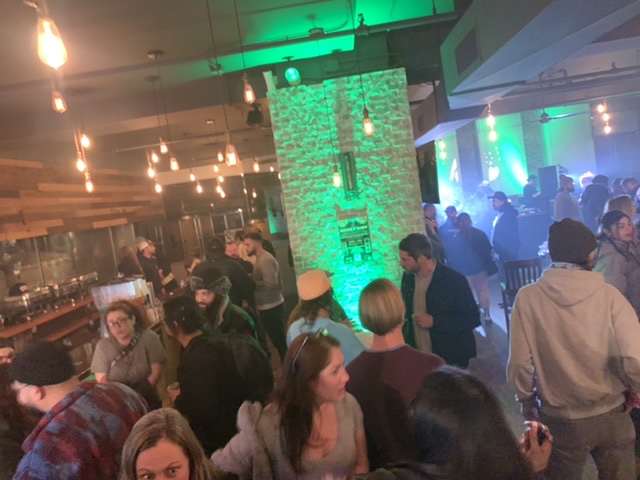 Sensi Magazine did a great job of promoting the event, and it was loud and crowded, totally packed with "weed-ple". There was a cash bar, but also vats of cbd infused juices and teas.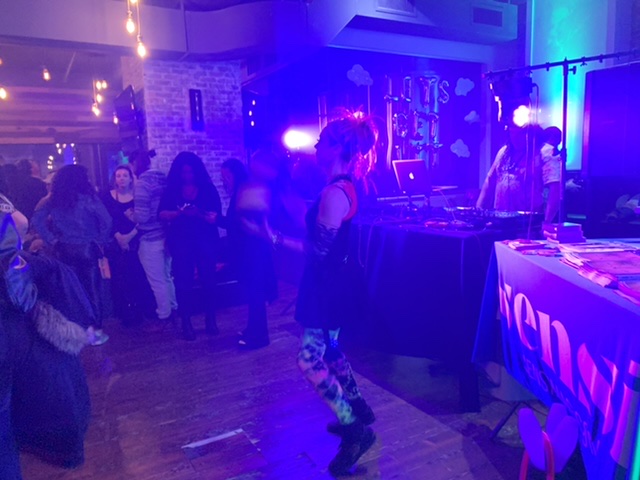 Cannabis friendly events, this one in Cambridge, have been very popular especially since covid.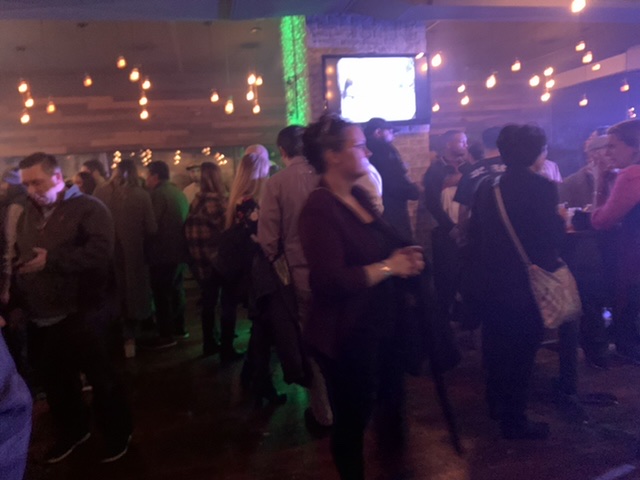 Tickets for cannabis related bingo, painting, and pizza pop ups tend to sell out very fast, as was definitely the case with Decks and Dabs.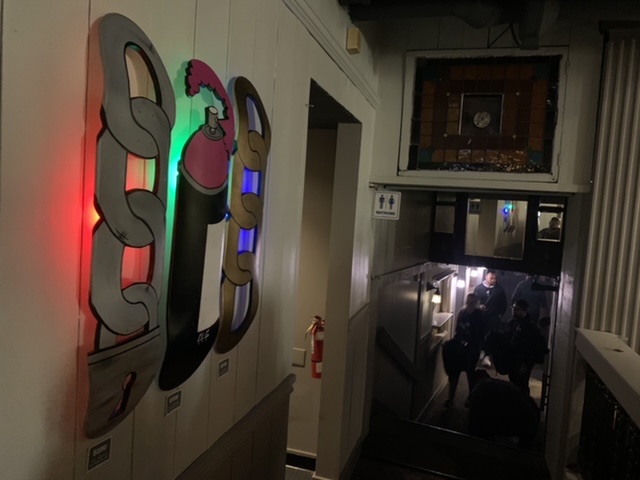 The aforementioned decks were amazing and worth mentioning. Elaborately painted wood carvings made out of skateboard decks. The pieces were all so different from each other and as a set were stunning, beautifully arranged and with dramatic lighting effects.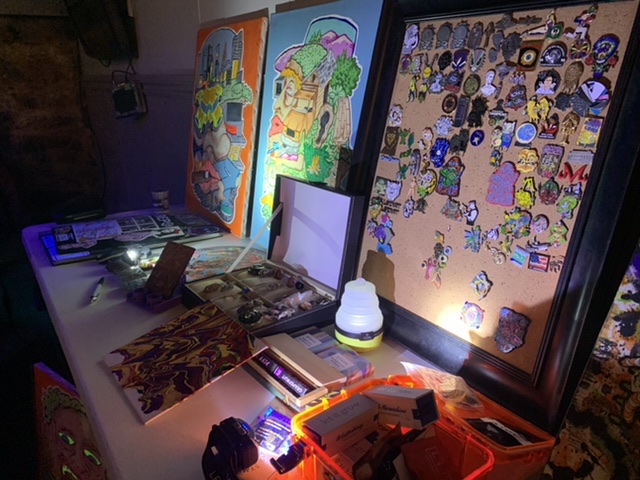 Additionally there were other artists present as vendors and with tables full of cool shit,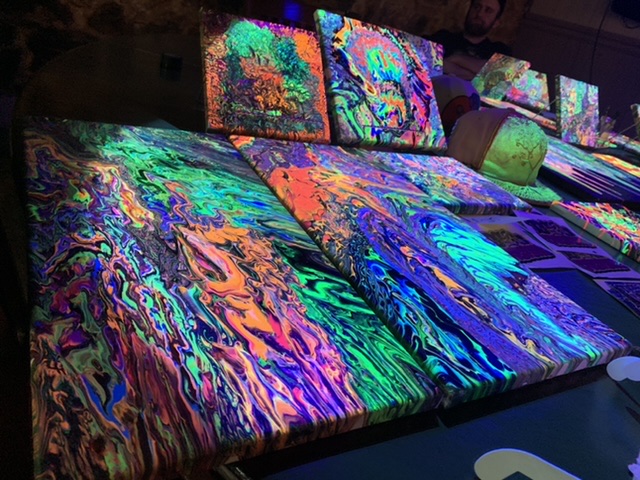 including these 3d (glasses included) trippy and drippy canvases from DK's Dimensional Vision,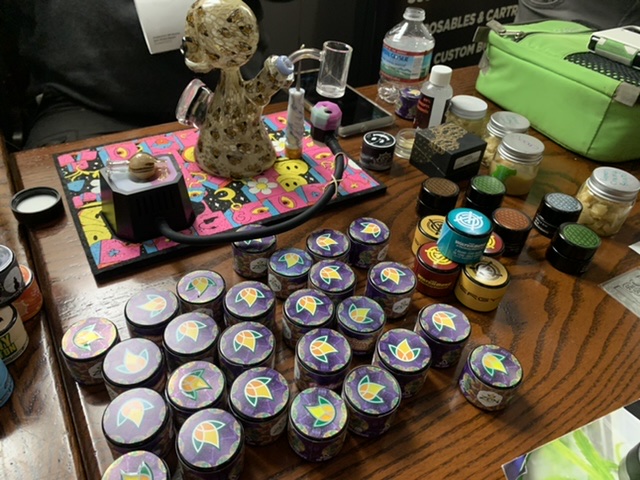 And these cute paper weights from iykyk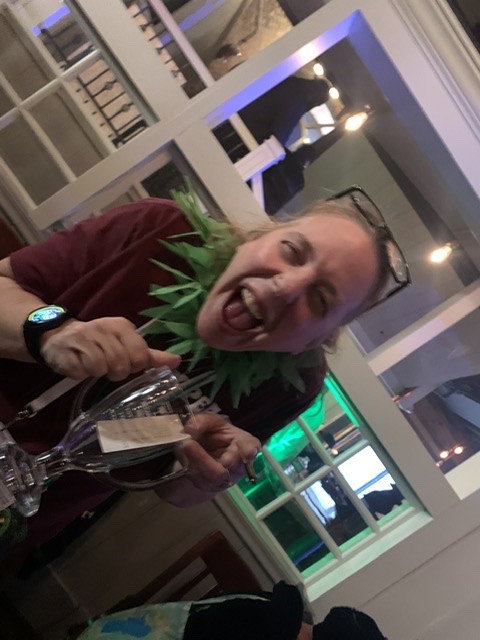 Speaking of knowing …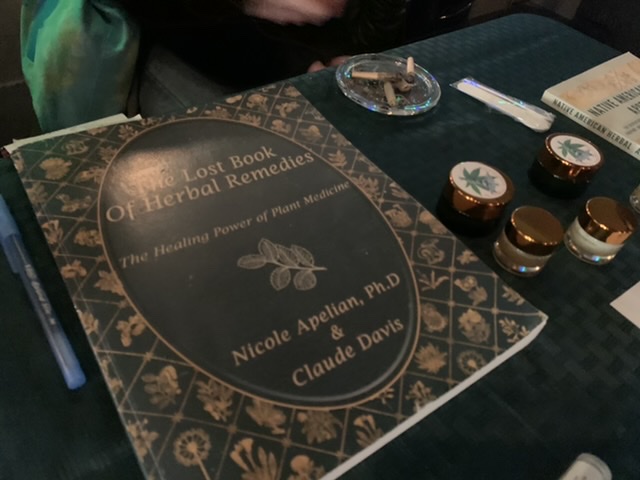 Award winning Lisa Guilbeault-Napert was in the house, sporting her newly acquired "major award",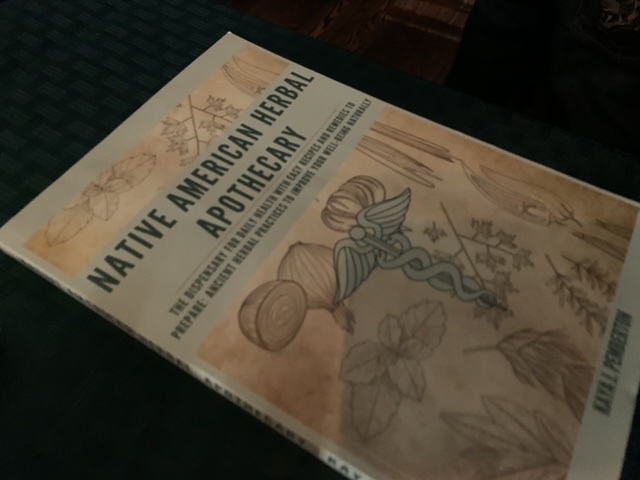 as well as a slew of books around healing and cannabis as medicine.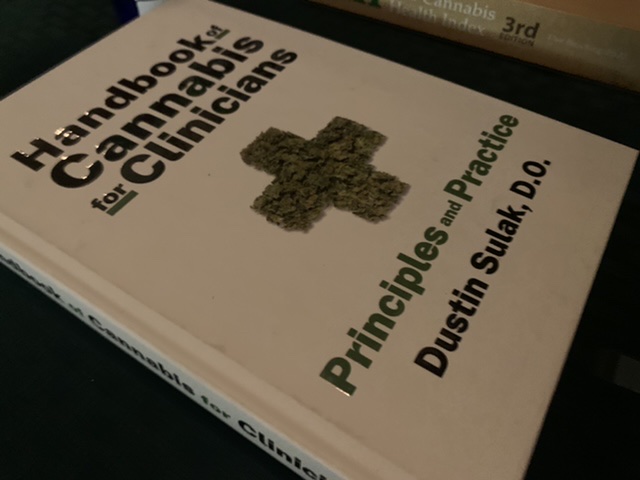 Always helping to get folks educated on more than how to operate a gas pump rig, pack a raw cone, or pull a tube like a total champ,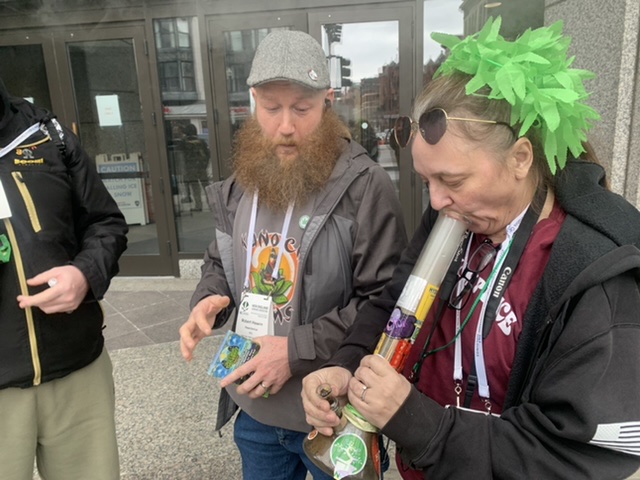 I'm glad to see them honoring Lisa. She works very hard and is very dedicated to the community.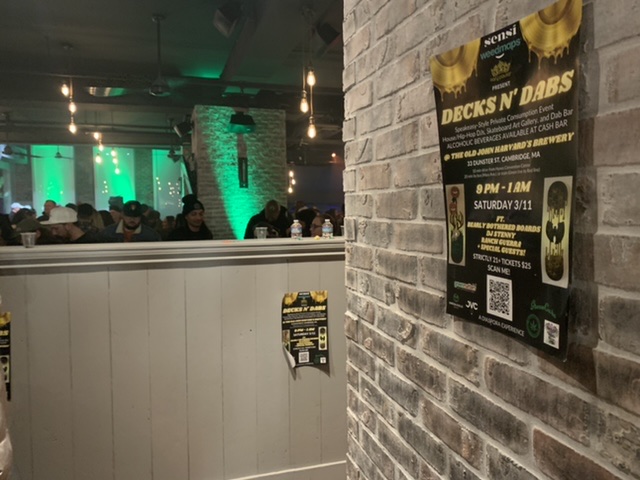 Sensi's Decks and Dabs NECANN after party with Djstenny …highly recommended
---
---