The formation of buds began and even so the plants continue to grow
How are you lovers of cultivation? In this region of the planet, which is still summer, the crop does not stop growing. The buds began to form little by little and can be easily noticed, this can be seen in the number of white pistils at each end of the plant.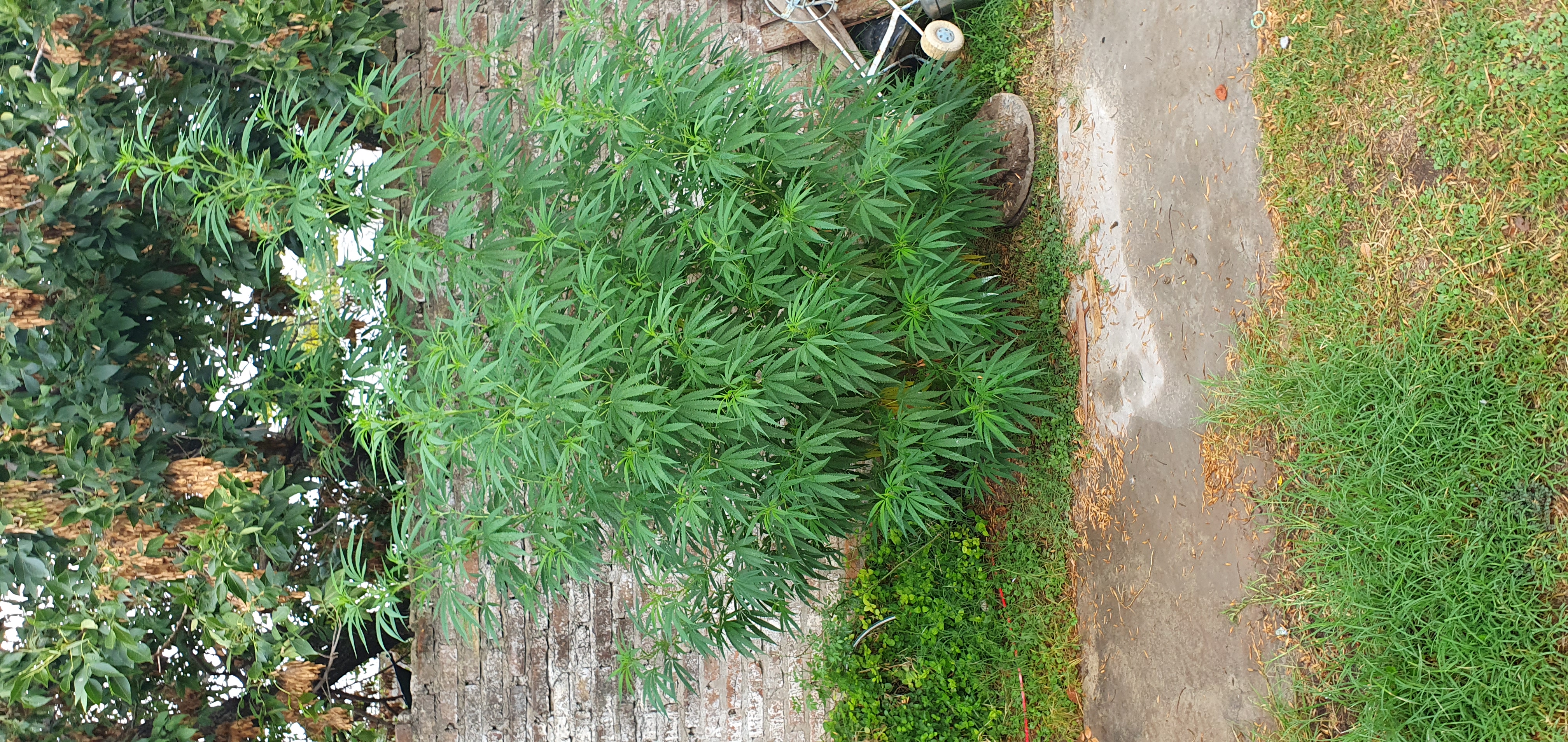 One of my plants reached 2.2 meters in height, it's somewhat excessive for my taste, but you can't tell the plant not to grow anymore because you already tried and still couldn't stop its height.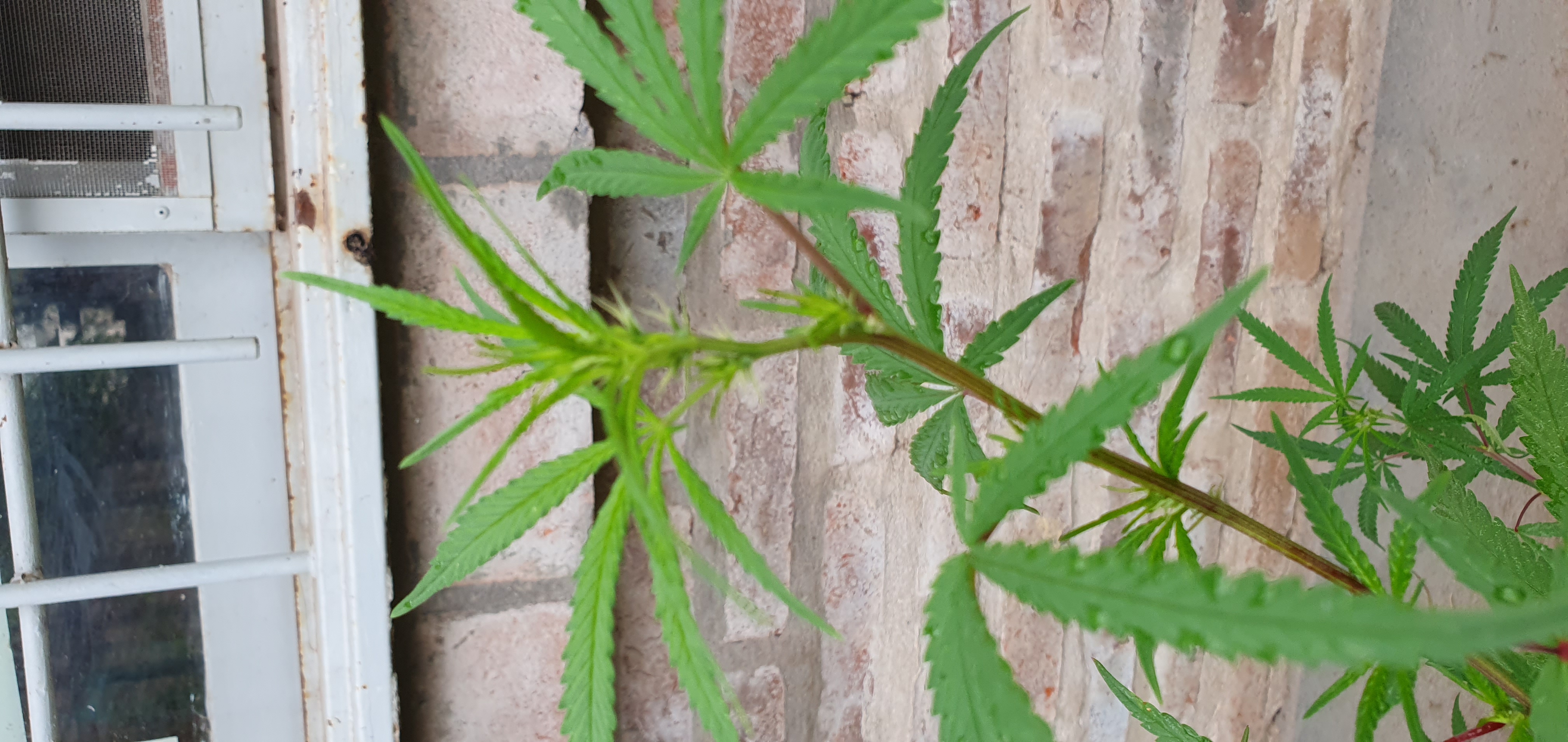 I have to protect the other plant that is smaller from the dog, having a new puppy in the house, he bites branches with his teeth and I am afraid that he will bite the main stem, killing one of my plants.
---
---