Small harvest of the day
Today I woke up with the encouragement to start harvesting the plant that I have in my backyard, sorry if I seem like an intense user with the articles but I must comply with 50 daily quality articles to remove the "HiveWatchers" penalty, as I kept counting This plant is already optimal for the complete harvest, but being the father of a 2-month-old daughter limits my time and I take advantage of the moments that she sleeps for my plants and other things.

Yesterday morning a storm came so strong that I uproot trees in the city but my little plant endured the weather because it is tied. The buds seem full of "Trichos" plus the aroma is too strong. Attach all the conditions for the final harvest.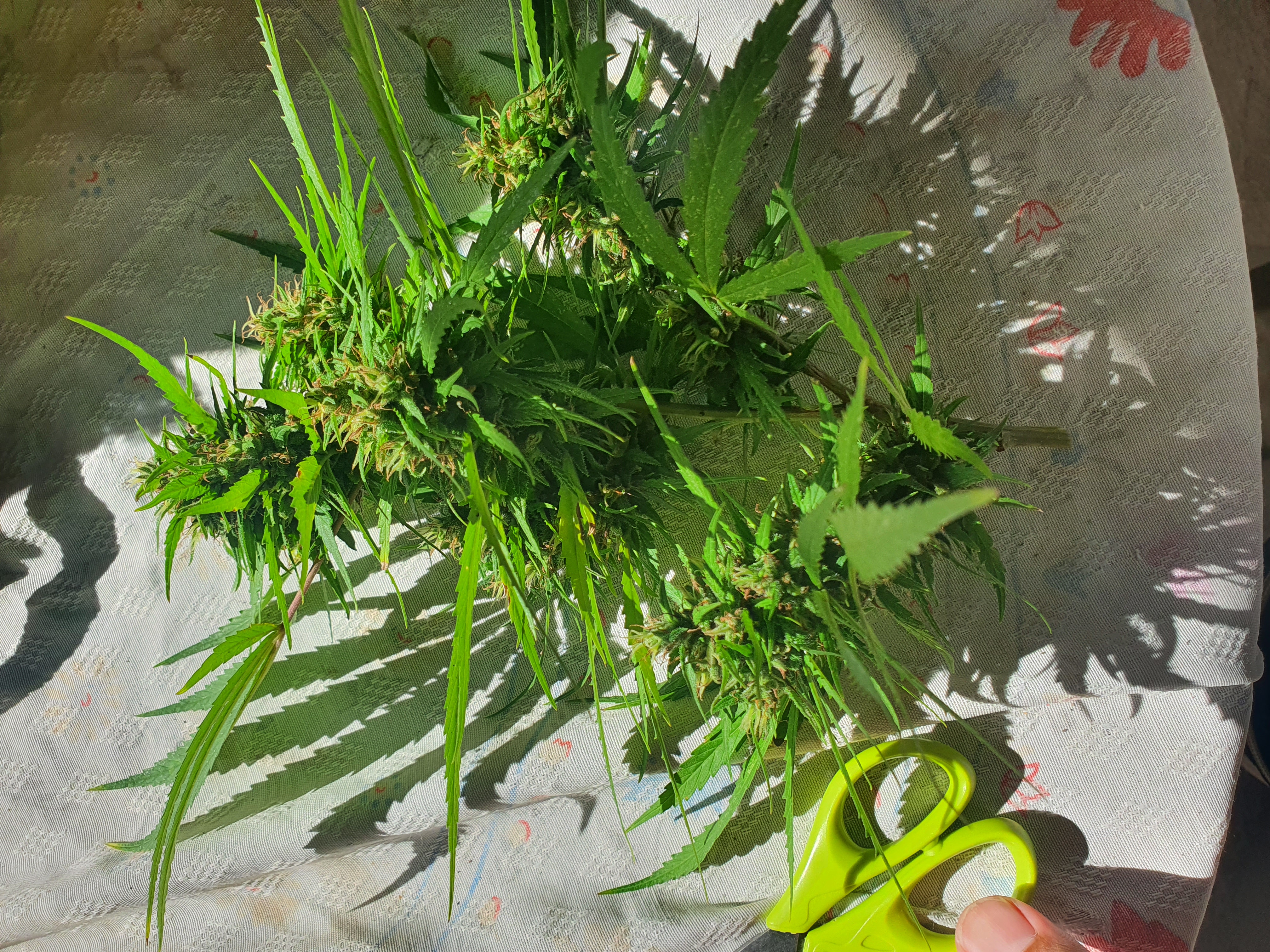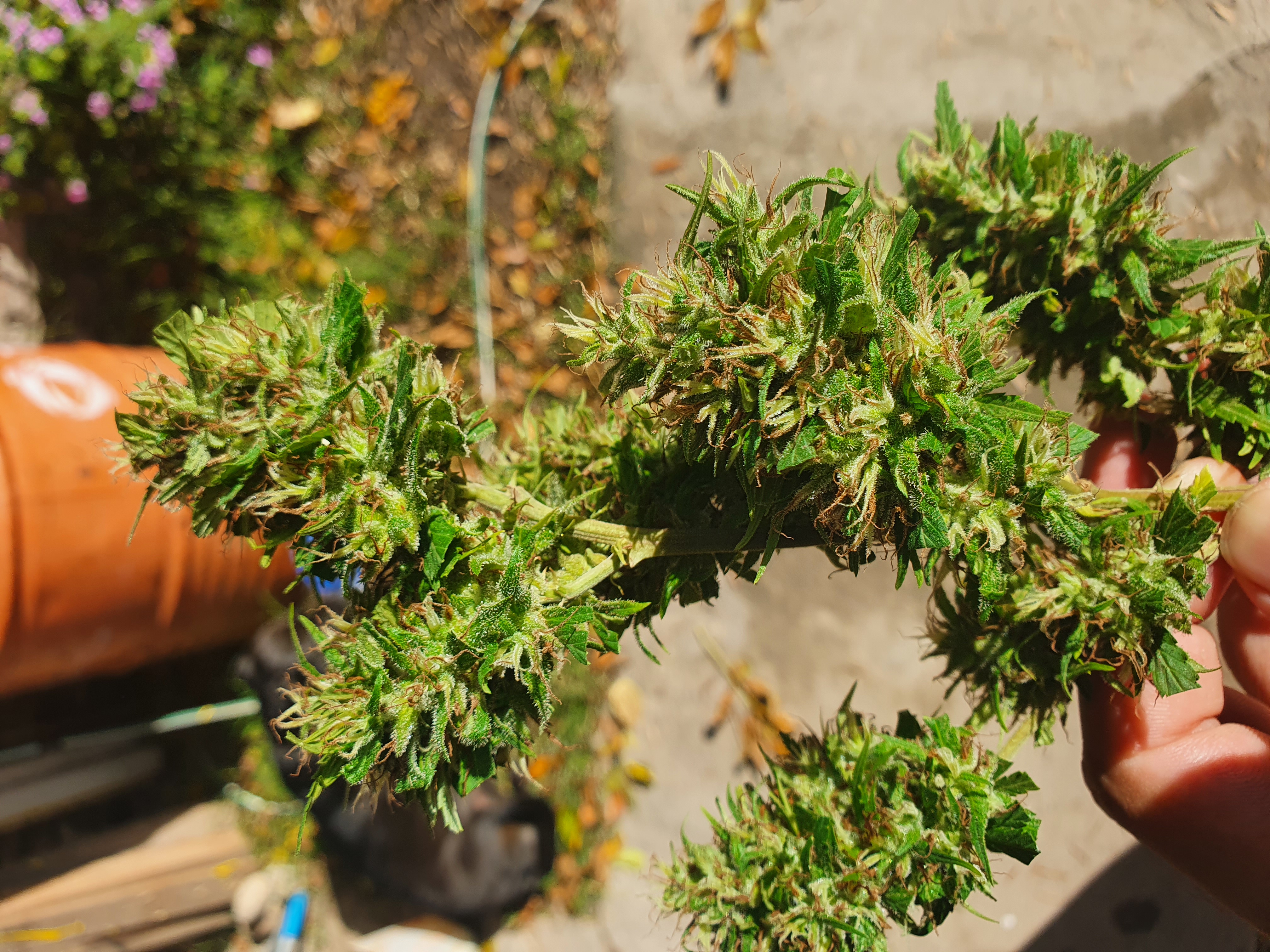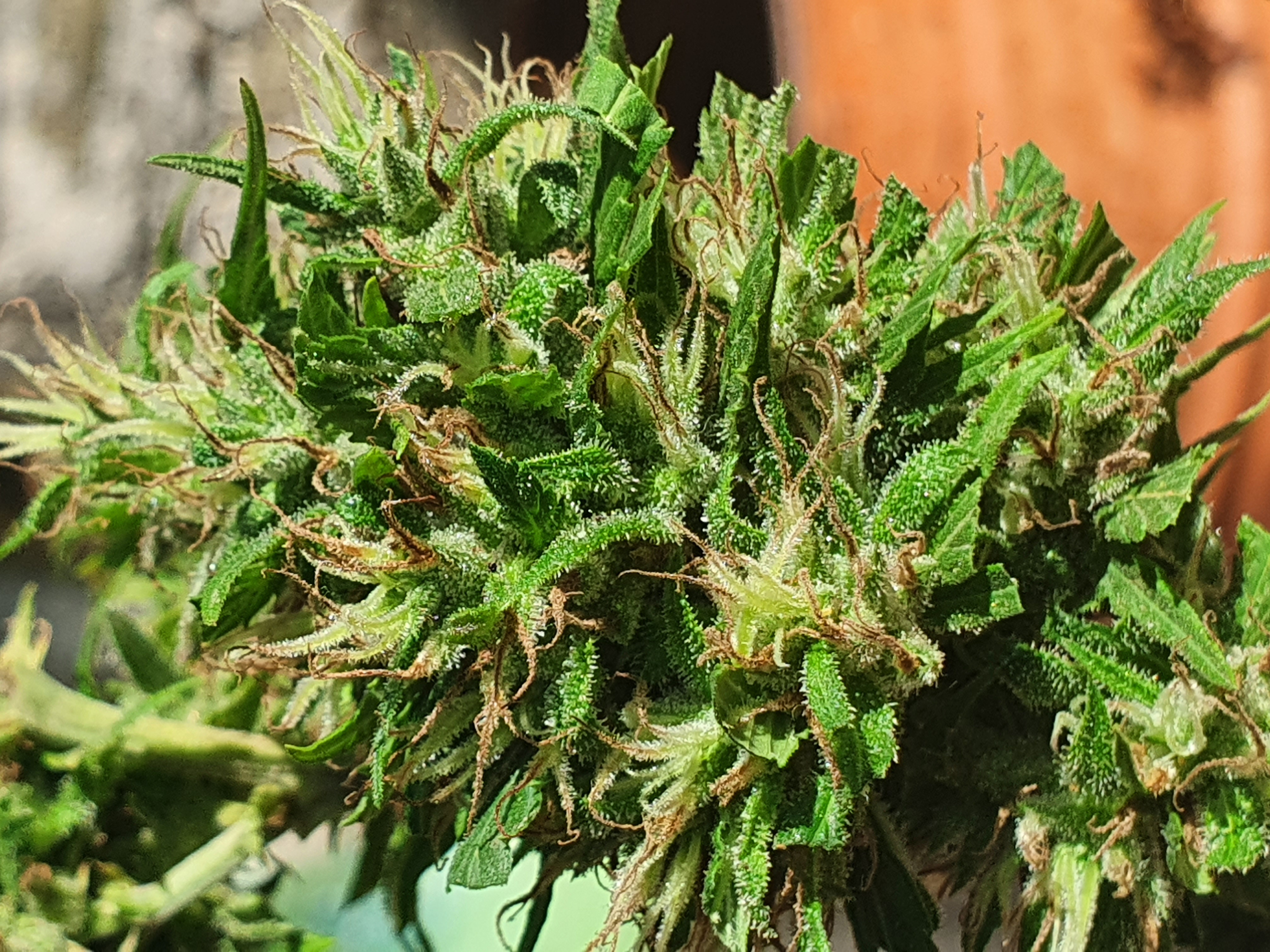 If I can for the weekend with my partner we will completely harvest the plant and upload a photo of the total number of buds. At the moment I do it alone in the morning little by little.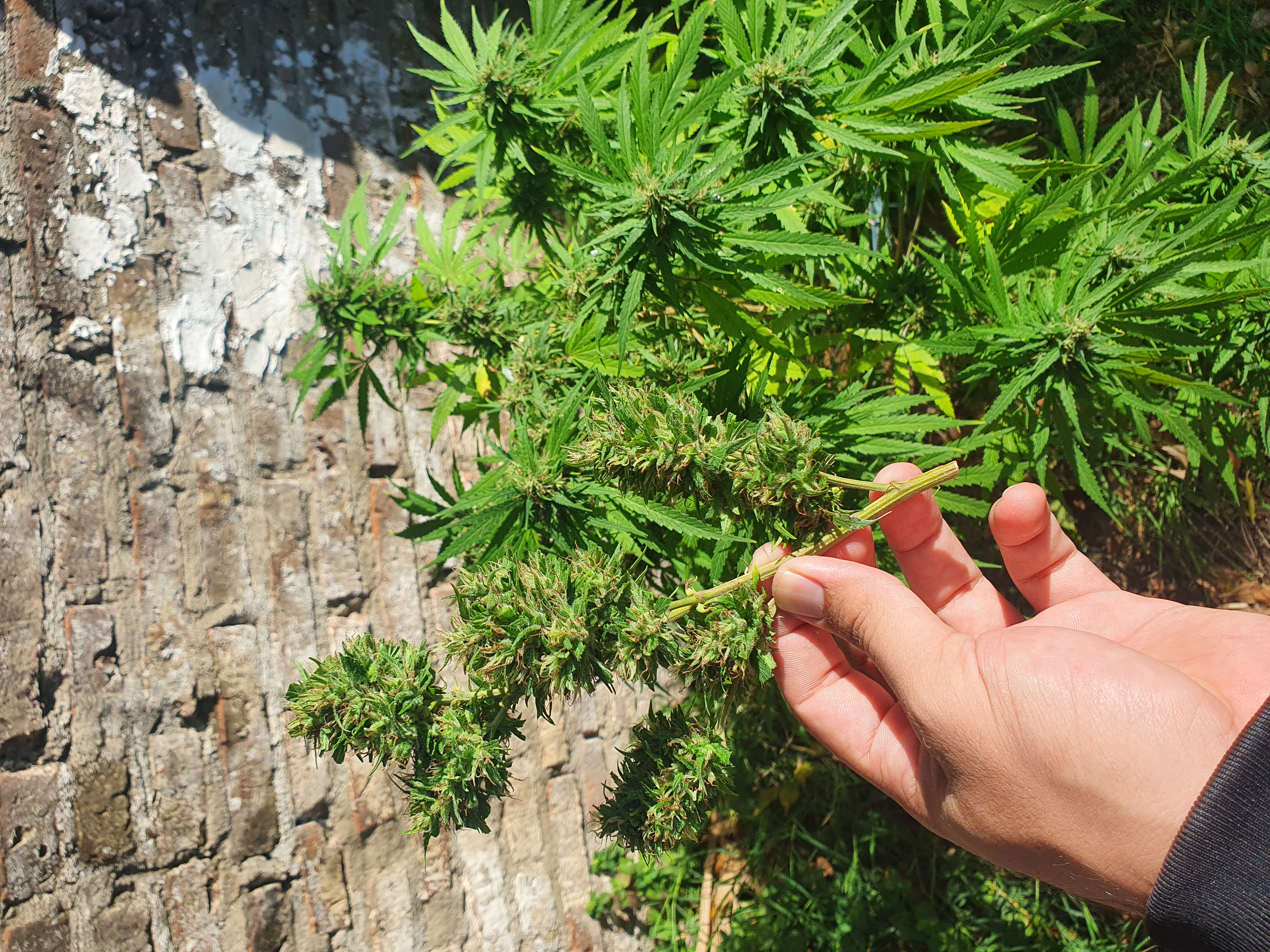 ---
---