I had to harvest due to pests
I was forced to harvest a part of my plant before due to a plague that had invaded my stem and the ants helped its proliferation, for a few days I tried to combat this plague and it took effect, but the amount was so great that I was forced to cut the stem with buds and leave the rest producing.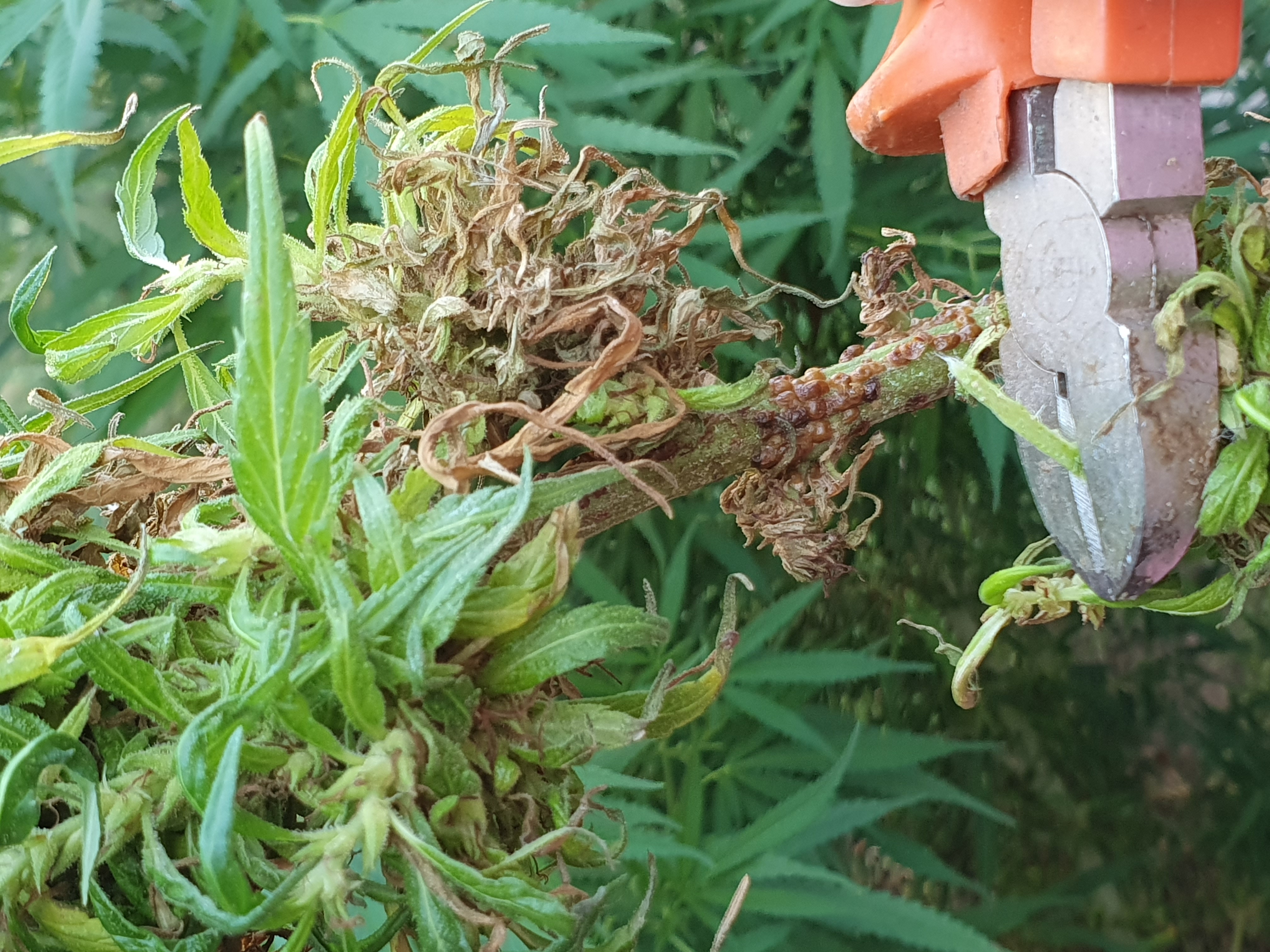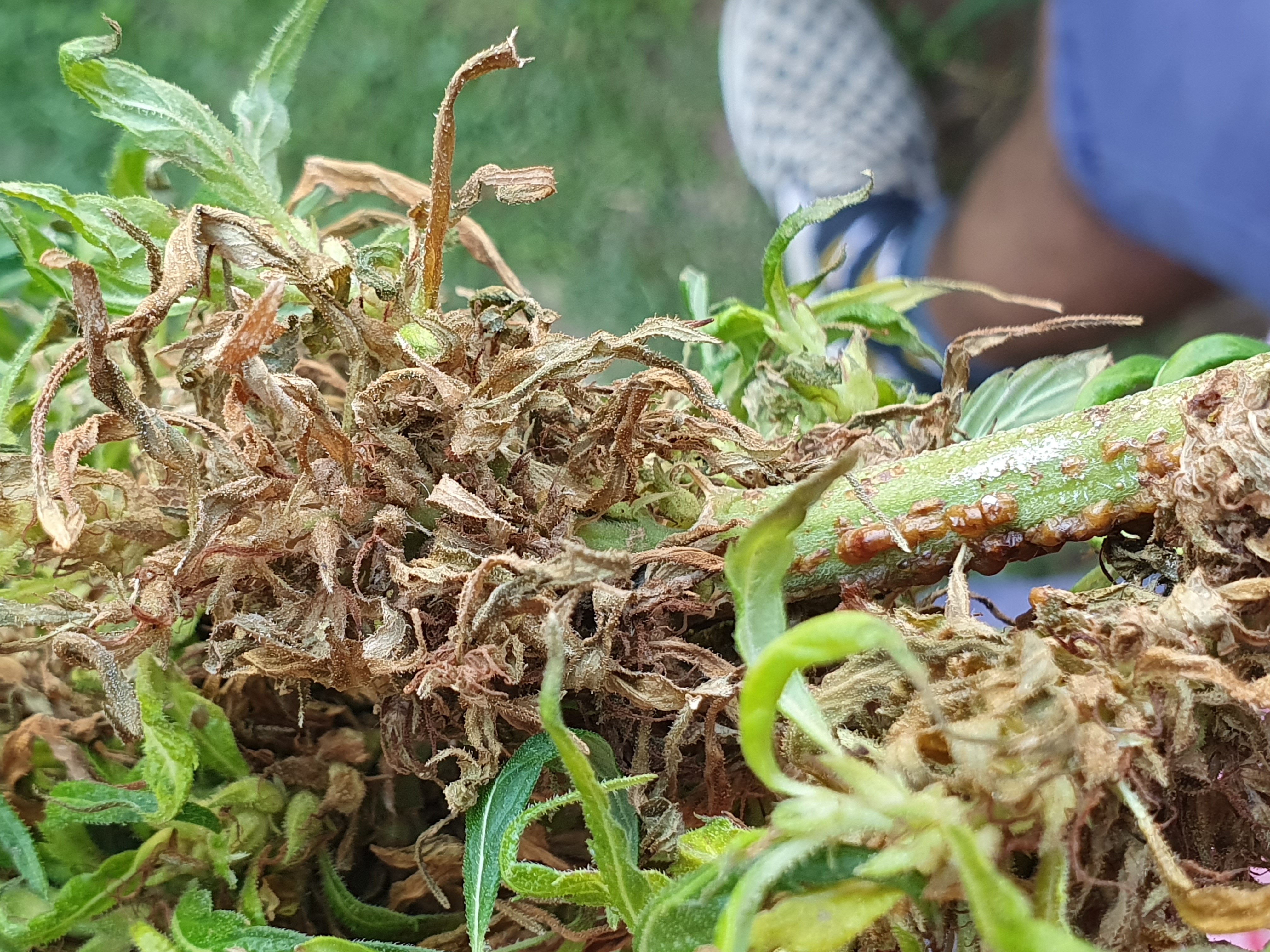 The stem I cut was quite juicy and loaded with buds, and it was also going to produce more than expected.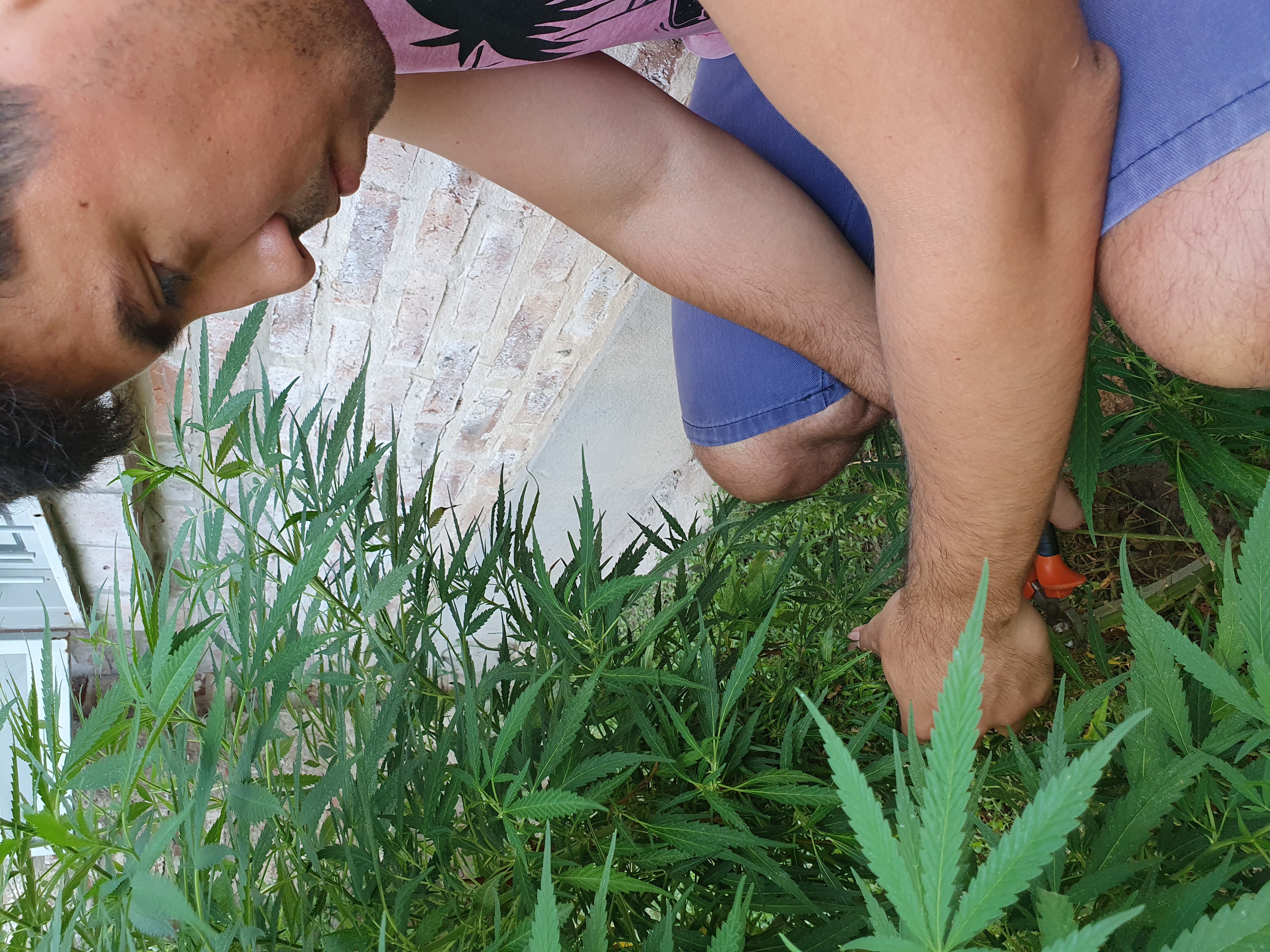 Now I hope this prevents new pests from reappearing and the rest of the plant receives the necessary nutrients to form buds.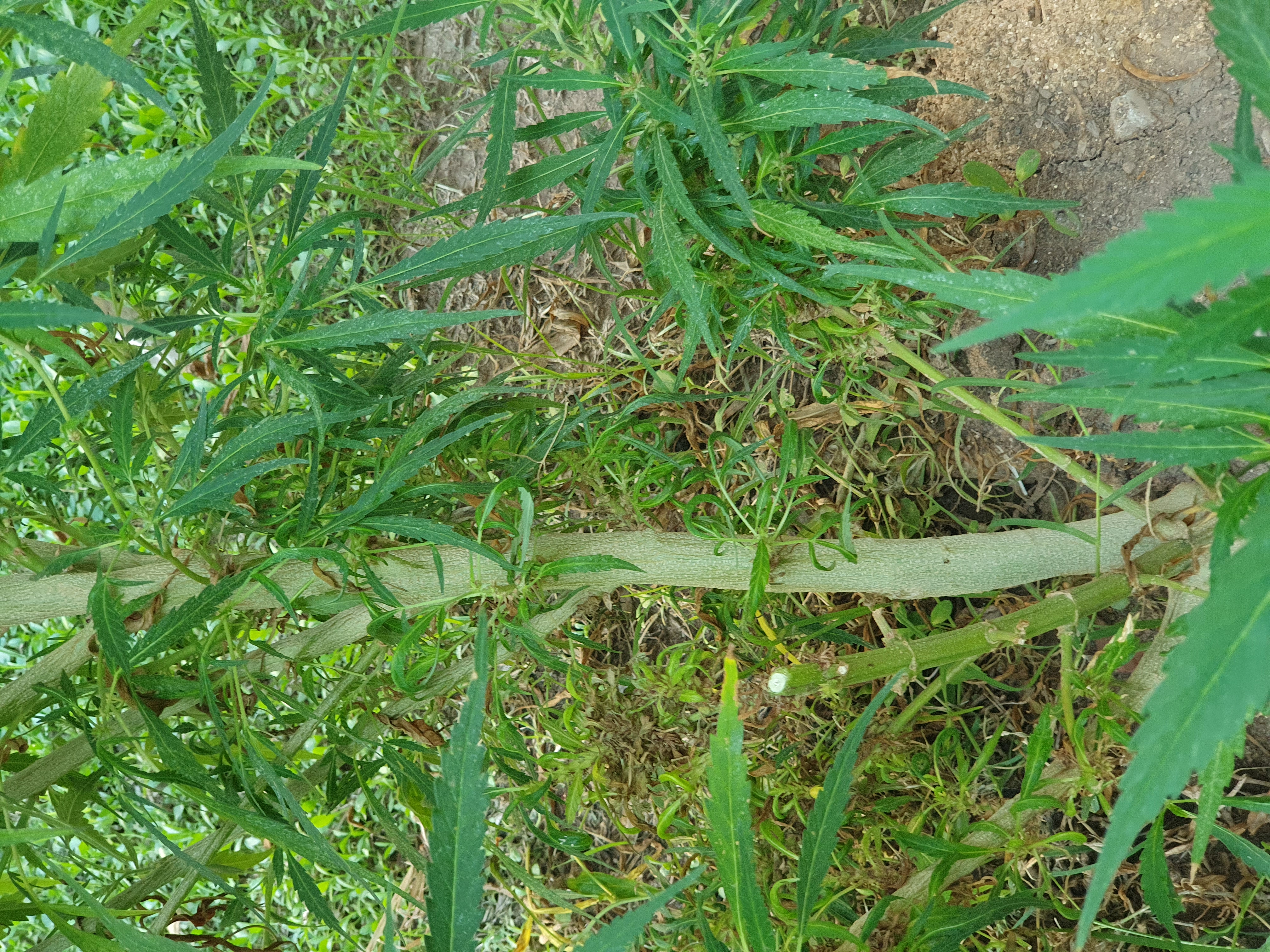 ---
---