Finish harvesting the whole plant and take some photos of the buds
Some time ago I was delayed in completely harvesting the plant I had in my backyard and I couldn't get any free time. At last he can take out what little was left and cut the leaves.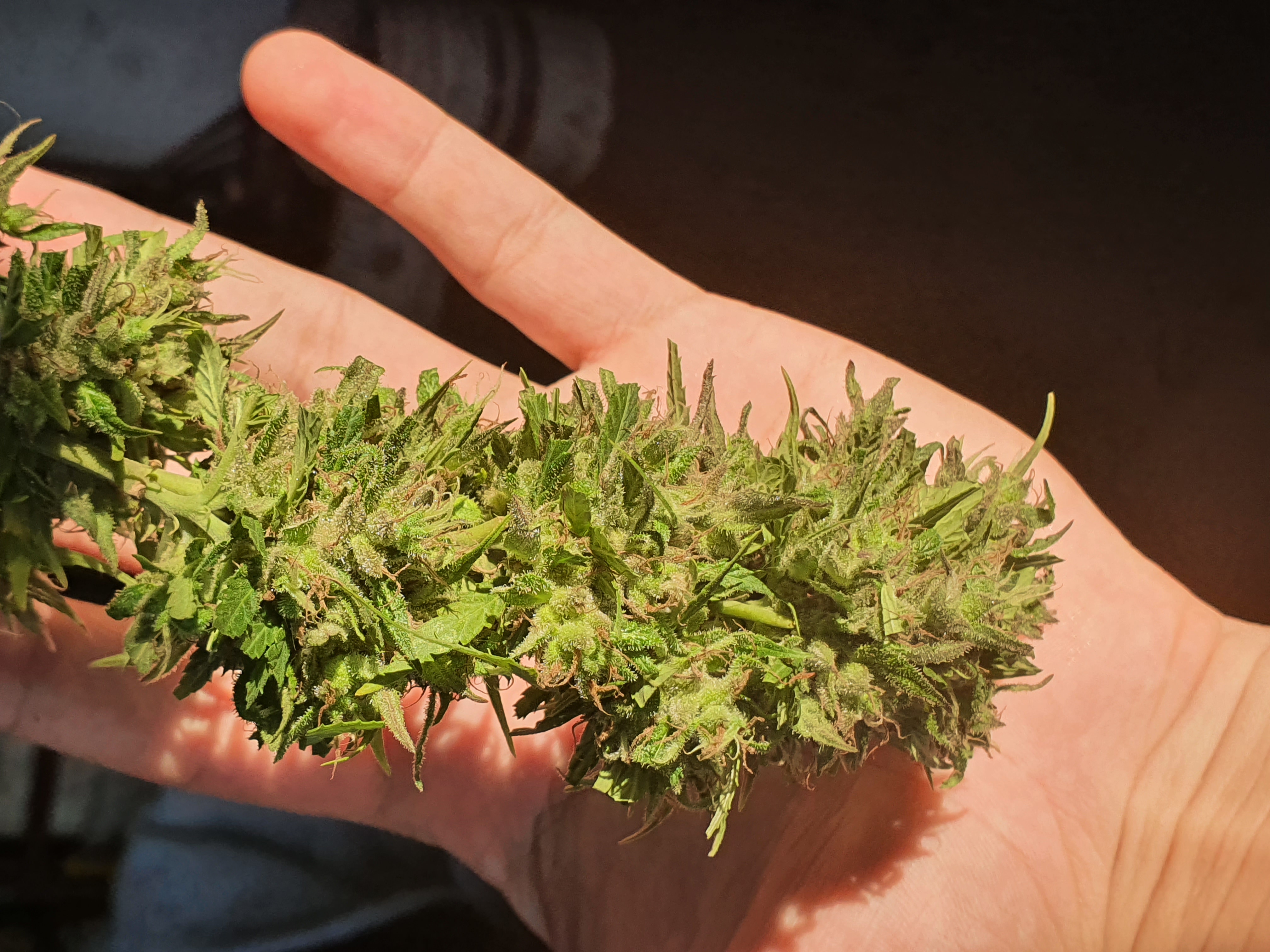 This plant gave me some very strong buds because I let it grow little in height and allocate all its energy to the production of buds. The resin that it leaves on the scissors and my hands is incredible, just by going out to the backyard you can feel the intense aroma.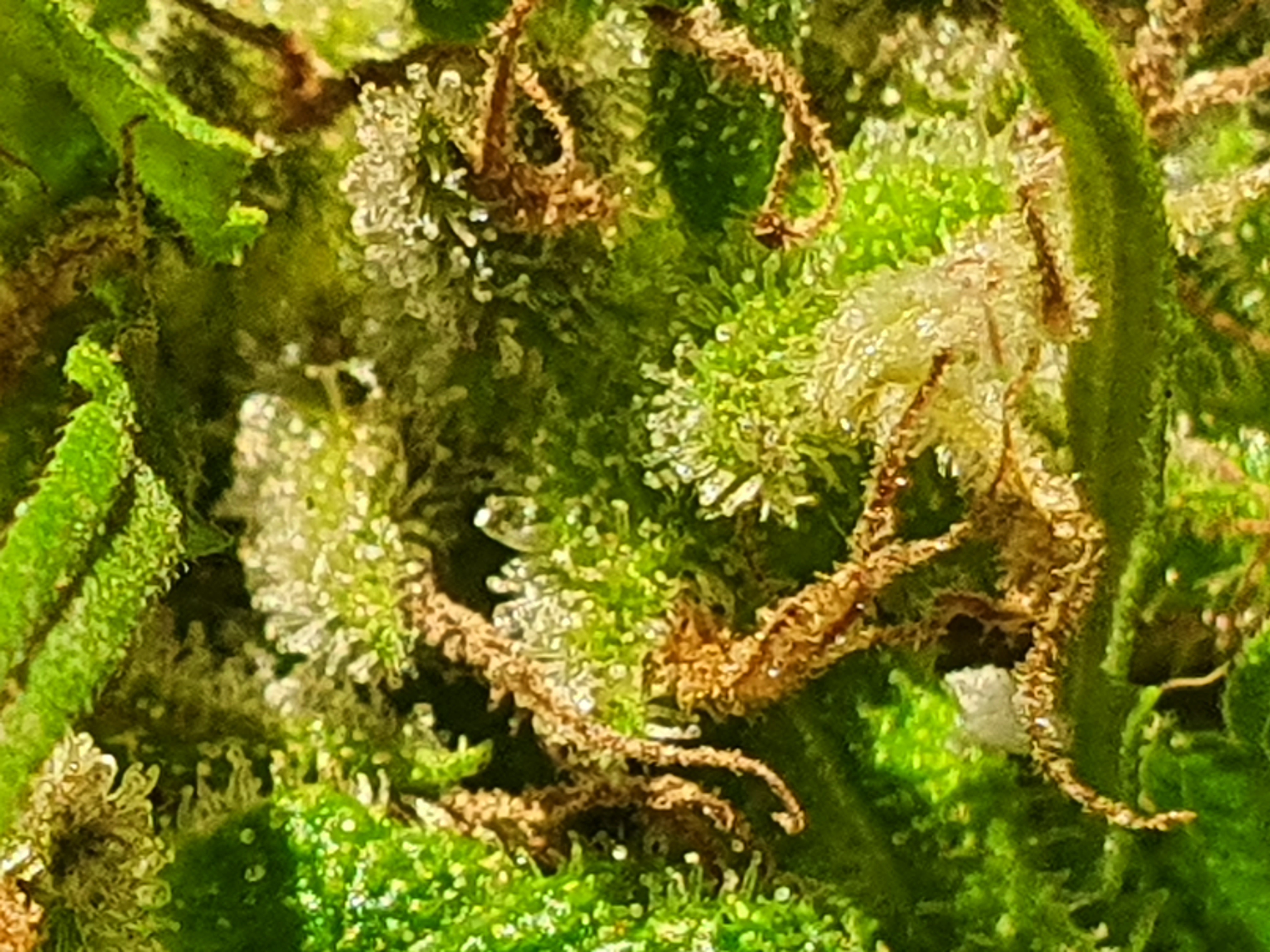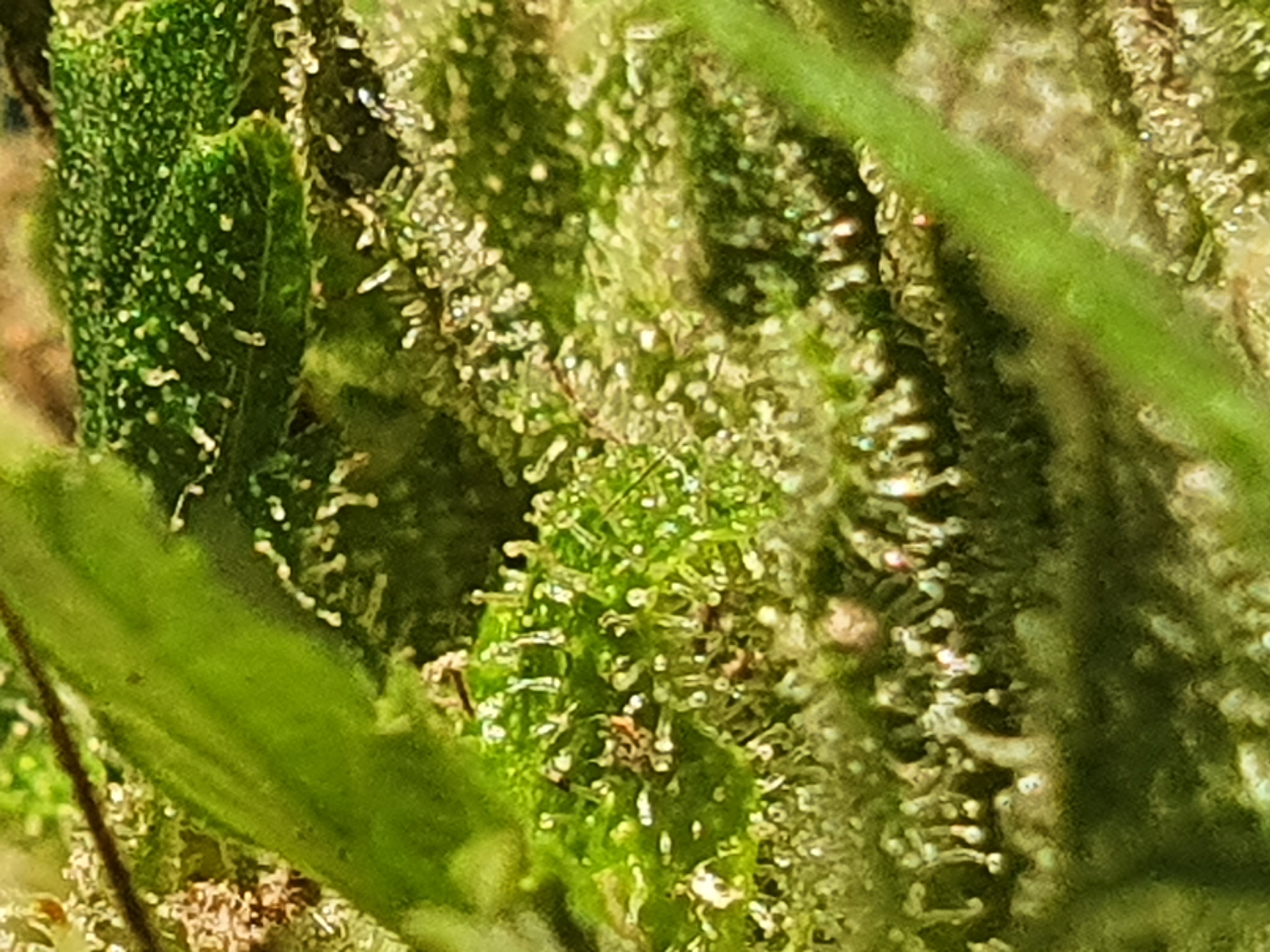 I tried taking photos with my cell phone without a magnifying lens, just use the camera it has to zoom in as much as possible without altering the image quality.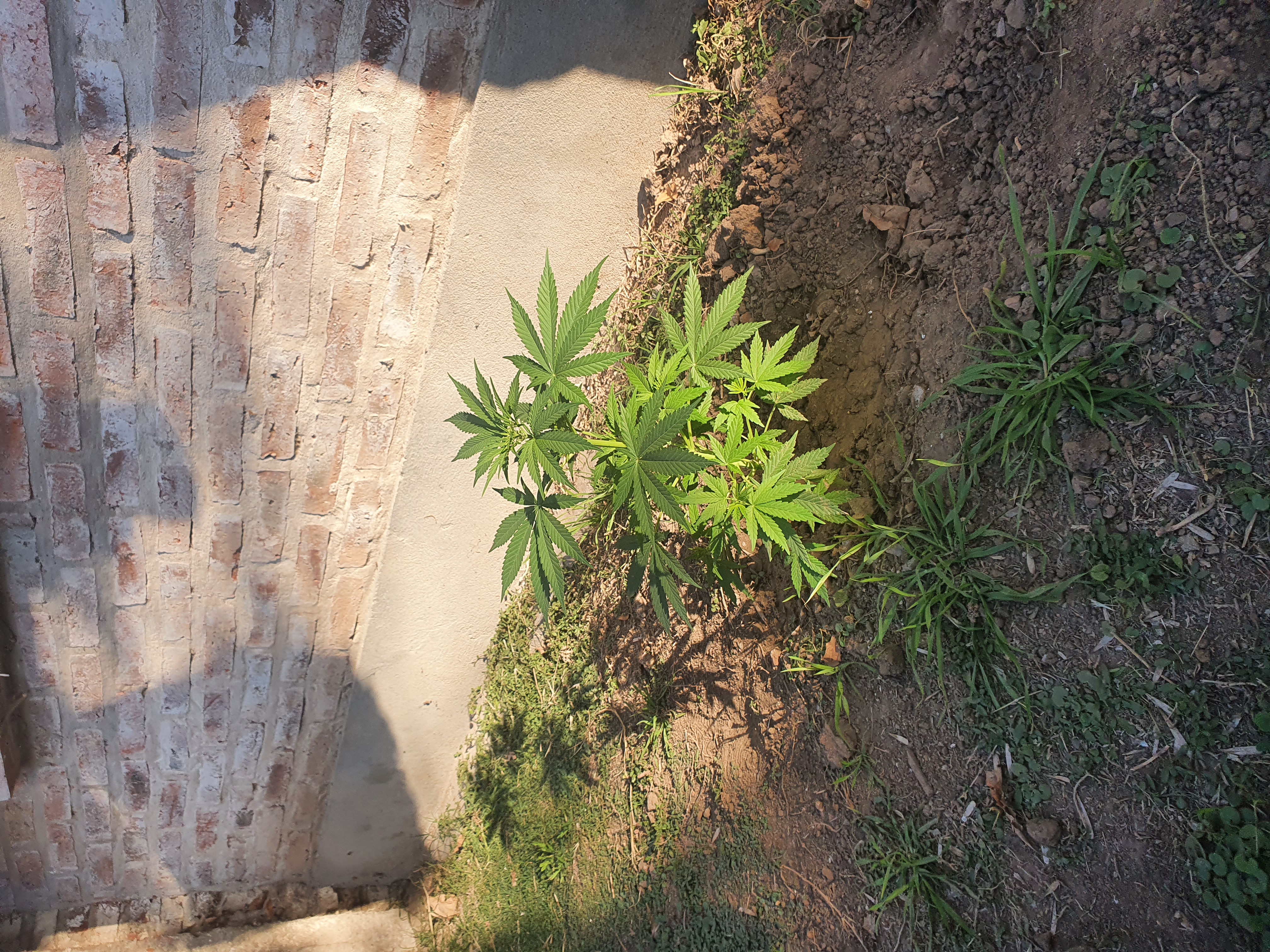 ---
---