Cannabis #420 | Recreational or medicianl use ? ✍️ ¿Uso lúdico o medicinal? by @jakim7 🇻🇪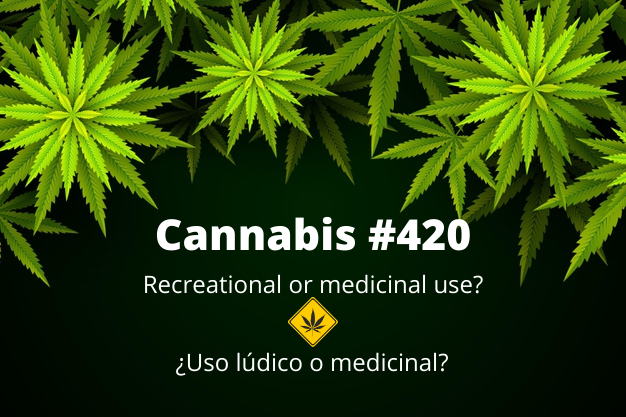 Source | Fuente: Freepik | Free License | Image edited with Canva App.
---
Greetings dear Hivers, it is a pleasure for me to write for the first time in this prestigious community, I have time reading the large amount of good content that is published here, so I wanted to start posting on this significant day for many people like me who feel affinity and attunement with the medical or recreational use of Cannabis , therefore today April 20 | #420 we will talk about the controversy between people in favor like me, and those who for various reasons are against its use.
The important thing about all this is to delve into the subject from the perspective of education, to the extent that we are well informed we can form a balanced judgment about a topic that is already global and even has a nascent ecosystem in the blockchain through communities that disseminate information about it. Also in this post I will talk about my wife's personal experience with the medicinal use of Cannabis to cope with the pain caused by breast cancer.
Saludos estimados Hivers, es un placer para mi escribir por primera vez en esta prestigiosa comunidad, tengo tiempo leyendo la gran cantidad de buen contenido que aquí se publica, por ello he querido comenzar a publicar en este día tan significativo para muchas personas que como yo sienten afinidad y sintonía con el uso medicinal o lúdico del Cannabis , por tanto hoy 20 de Abril | #420 hablaremos de la controversia existente entre las personas a favor como yo, y aquellas que por diversas razones están en contra de su uso.
Lo importante de todo esto es profundizar en el tema desde la perspectiva de la educación, en la medida que estemos bien informados podremos formarnos un equilibrado juicio acerca de un tema que ya es global e inclusive hasta tiene un ecosistema naciente en la cadena de bloques a través de comunidades que divulgan información al respecto. También en este post hablare desde la experiencia personal vivida por mi esposa con el uso medicinal del Cannabis para sobrellevar los dolores producidos por el Cáncer de mama.
---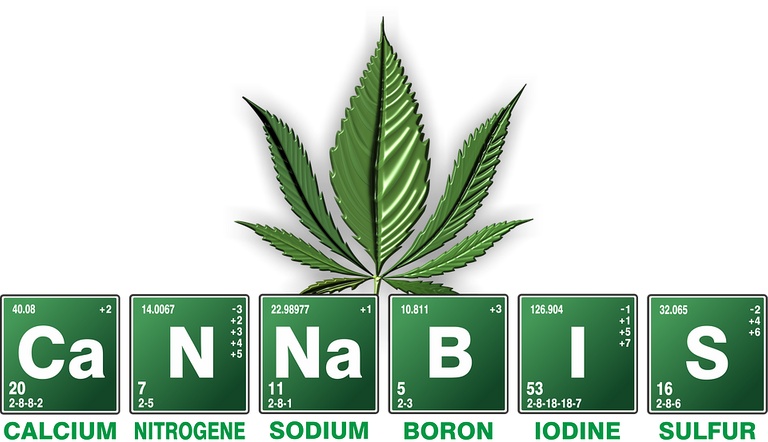 Source | Fuente: Pixabay
---
I want to start this post making known why the #420 is a significant day for the community around Cannabis, this day has to do with a meeting that made a April 20, 1975 some guys in California , United States, in San Rafael High School, where they smoked Marijuana in joints at 4: 20 pm , they called themselves the Waldos , because their meeting area was near a wall, this date eventually went viral and for a long time a kind of cult has been paid to the ecosystem surrounding this miraculous plant, which has countless uses, many of them unknown due to lack of information of its detractors and also by ignorance, since for many it is easier to make unfounded judgments than to investigate about it.
Quiero comenzar este post dando a conocer porque el #420 es un día significativo para la comunidad alrededor del Cannabis, este día tiene que ver con una reunión que efectuaron un 20 de abril de 1975 unos chicos en California , Estados Unidos, en la secundaria San Rafael, donde fumaban Marihuana en porros a las 4:20 pm , se hicieron llamar los Waldos , debido a que su zona de reunión era cerca de una pared, esta fecha con el tiempo se viralizó y desde hace mucho tiempo se rinde una especie de culto al ecosistema que rodea a esta milagrosa planta, la cual tiene infinidad de usos, muchos de ellos desconocidos por la falta de información de sus detractores y también por ignorancia, ya que para muchos resulta más fácil emitir juicios sin fundamentos que investigar al respecto.
In the following lines I will speak from my very personal point of view on what has been both recreational and medicinal experience with the use of Cannabis, it all starts in high school at that time I was a teenager, who like everyone was in search of new experiences and among these I had contact through my friends with the Marijuana , term with which it is known in my country, Venezuela, the Cannabis plant, the consumption that I did was sporadic, I only consumed Marijuana when we had a meeting, otherwise I had no need to consume daily as if several of my friends did, including a lot of girls.
After I finished high school I began to study and work, at that time several of my friends were trapped in the world of drugs, but not for smoking marijuana, they have confessed to me that they switched to other drugs because Cannabis no longer caused them euphoria and made them lethargic, that decision they made was devastating, since they fell into the so-called psychedelic drugs fashionable as LSD (Lysergic Acid), many of them never managed to get out of that world. For me the recreational experience was more a fashion than a necessity, I had no need to continue consuming Cannabis, since my goal was to graduate from college as an administrator, a dream that I achieved without the help of drugs, other friends did not have the same luck as me, some even lost their lives.
En las líneas que siguen a continuación voy a hablar desde mi punto de vista muy personal en lo que ha sido la experiencia tanto lúdica como medicinal con el uso del Cannabis , todo comienza en la secundaria por aquella época yo era un adolescente, que como todos estaba en la búsqueda de nuevas experiencias y entre estas tuve contacto a través de mis amigos con la Marihuana , termino con el cual es conocida en mi país, Venezuela, la planta de Cannabis, el consumo que hacia era esporádico, solo consumía Marihuana cuando teníamos una reunión, de lo contrario no tenia necesidad de consumir a diario como si lo hacían varios de mis amigos, entre ellos una gran cantidad de chicas.
Después que terminé la secundaria comencé a estudiar y a trabajar, en ese tiempo varios de mis amigos se quedaron atrapados en el mundo de la droga, pero no por fumar Marihuana, ellos según me han confesado pasaron a otras drogas porque el Cannabis ya no les provocaba euforia y los aletargaba, esa decisión que tomaron fue devastadora, ya que cayeron en las llamadas drogas psicodélicas de moda como el LSD (Ácido lisérgico), muchos de ellos nunca lograron salir de ese mundo. Para mi la experiencia recreacional era más una moda que una necesidad, no tuve necesidad de continuar consumiendo Cannabis, ya que mi norte estaba en graduarme en la universidad como administrador, sueño que logré sin la ayuda de las drogas, otros amigos como amigas en cambio no tuvieron la misma suerte que yo, algunos llegaron a perder la vida.
---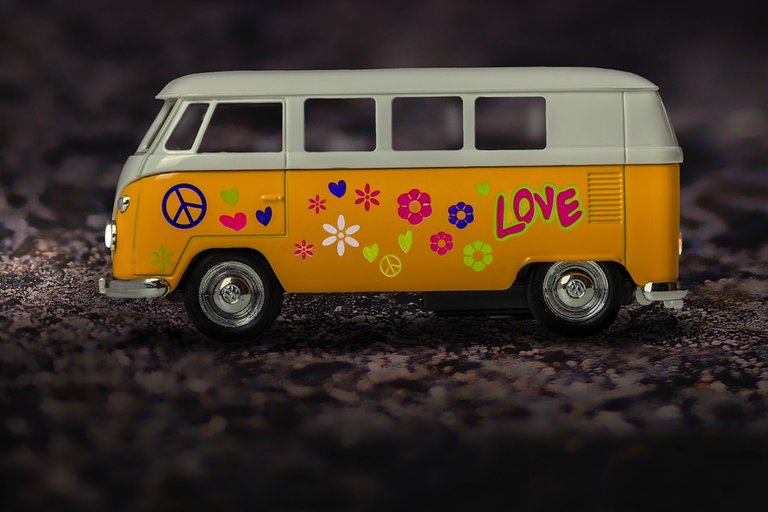 Source | Fuente: Pixabay
---
Once I graduated from college my other goal was to start a family, I also successfully achieved this goal, as I met a wonderful woman that I will never forget and who gave me the joy of being the father of two girls, today women in every sense of the word and both professionals, I have to confess that the name of Cannabis was always in my mind, as I had read a lot about this controversial subject, until one day reading one of my favorite magazines, Readers digest selections, I read about the medicinal uses of Cannabis, and reading made me see the other side of this plant, of course the positive side and the one that many are afraid to talk about, my appreciation is that many do not talk about this subject due to social paradigms and also because of ignorance, after that reading I began to investigate on my own in the medical literature, and surprise there was a vast content that threw down all the amount of evils and side effects that are attributed to this plant that has an antiquity of 2600 years, where its therapeutic and medicinal properties are numerous, to the point that today there is a great opening with the approval in several countries of laws that regulate its medicinal use.
Una vez graduado en la universidad mi otro objetivo era formar una familia, también logré con éxito este objetivo, ya que encontré a una mujer maravillosa que jamás podré olvidar y que me dio la dicha de ser padre de dos niñas, hoy en día unas mujeres en todo el sentido de la palabra y ambas profesionales, tengo que confesar que el nombre del Cannabis siempre estuvo en mi mente, ya que había leído bastante acerca de este controversial tema, hasta que un día leyendo una de mis revistas preferidas, Readers digest selecciones, leí acerca de los usos medicinales del Cannabis, y la lectura me hizo ver el otro lado de esta planta, por supuesto el lado positivo y del que muchos tienen temor de hablar, mi apreciación es que muchos no hablan de este tema debido a paradigmas sociales y también por ignorancia, después de aquella lectura comencé a investigar por mi propia cuenta en la literatura medica, y sorpresa había un vasto contenido que echaba por tierra todo la cantidad de males y efectos secundarios que se le atribuyen a esta planta que tiene una antigüedad de 2600 años , donde sus propiedades terapéuticas y medicinales son numerosas, al punto que hoy en día hay una gran apertura con la aprobación en varios países de leyes que regulan su uso medicinal.
The point I want to get to is the medicinal use of the plant, Cannabis Sativa, this variety is one of the most medicinal use, since it is used to produce medicinal products such as extra virgin oil, ointments and ointments to relieve arthritic and neural pain after exposure to chemotherapy or radiotherapy, infusions, soaps and a long etcetera of uses, I will focus on my personal medicinal experience with this wonder of the plant kingdom. About 3 years ago my wife was diagnosed with a quite aggressive breast cancer, apart from the pharmacological treatment required by the protocol for people suffering from this type of disease, her treating oncologist authorized as a collateral aid to alleviate the effects of chemotherapy, the use of Cannabis Sativa infusions, which helped to minimize the effects of nausea and pain of the disease, since my wife began to ingest infusions and soft capsules her improvement in terms of pain resistance improved by 90%, which did not happen when at first she was administered morphine for the intense pain she suffered, Cannabis Sativa, did not save her life, but it did give her a better quality of life in terms of pain resistance. To conclude, I want to make it clear that this post does not seek to advertise Cannabis Sativa and much less to promote its use and/or consumption, only to make it known that there are great advances in medical research that point to the fact that pain tolerance is possible thanks to this plant.
---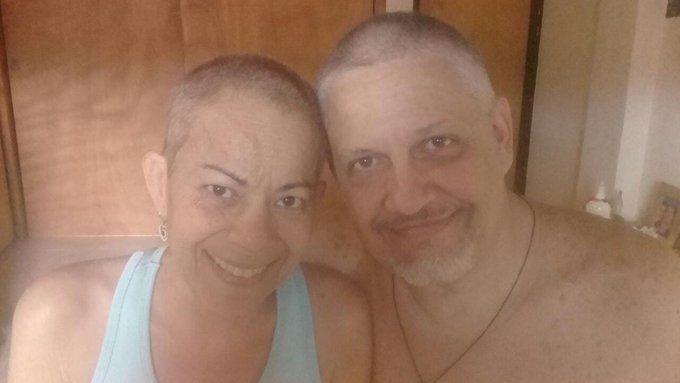 📸 Source | Fuente: Photo of my authorship taken with my Samsung S5 smartphone.
---
Al punto que quiero llegar es al uso medicinal de la planta, Cannabis Sativa , esta variedad es una de las que mas uso medicinal tiene, ya que de ella se elaboran productos medicinales tales como aceite extra virgen, pomadas y ungüentos para aliviar dolores artríticos y neurales después de una exposición a quimioterapia o radioterapia, infusiones, jabones y un largo etcétera de usos, me enfocare en darles a conocer mi experiencia personal medicinal con esta maravilla del reino vegetal. Hace aproximadamente 3 años a mi esposa le fue diagnosticado un Cáncer de mama bastante agresivo, aparte del tratamiento farmacológico que exige el protocolo para personas que padecen este tipo de enfermedad, su médico oncólogo tratante autorizó como ayuda colateral para paliar los efectos de la quimioterapia, el uso de infusiones de Cannabis Sativa , las cuales ayudaron a minimizar los efectos de nauseas y dolores propios de la enfermedad, desde que mi esposa comenzó a ingerir infusiones y capsulas blandas su mejoría en cuanto a la resistencia al dolor mejoró en un 90% , cosa que no ocurrió cuando al principio se le administraba morfina para los intensos dolores que padecía, el Cannabis Sativa, no salvo su vida, pero si le dio mejor calidad de vida en cuanto a la resistencia al dolor. Para finalizar quiero dejar claro que este post no busca hacer propaganda del Cannabis Sativa y mucho menos propiciar su uso y/o consumo, solo dar a conocer que hay grandes avances en la investigación médica que apuntan a que la tolerancia al dolor es posible gracias a esta planta.
---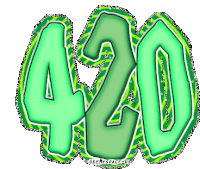 Source | Fuente: Gift Powered by Tenor
---
 
Translated with www.DeepL.com/Translator (free version)




---










Original Content by @jakim7

Copyright @jakim7 | All Rights Reserved

Animated Banner Created By @zord189



---
---