San Pedro Cactus & How to prepare it
Hello Community! This is my first post here. I hope to share all my psychedelic knowledge with you guys. Today I will give you some tips on how to make the magic mescaline concoction with the San Pedro or Wachuma cactus. Thank you very much!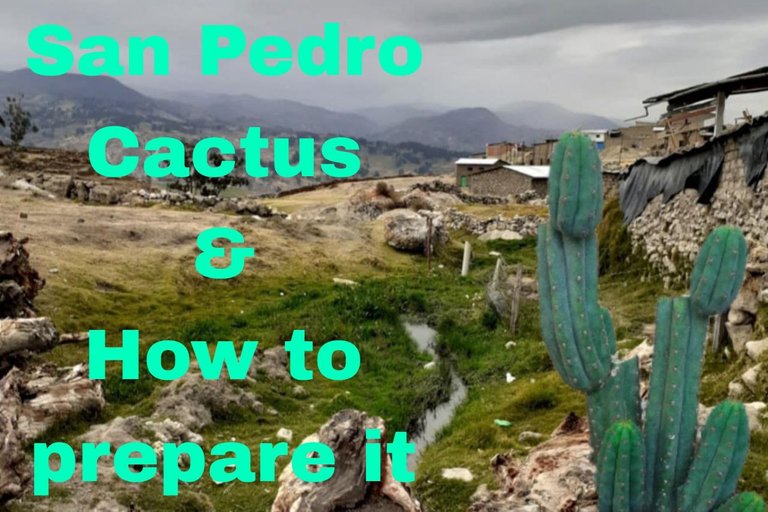 ⚫️ Intro:
In April 2020, I had moved to the small town of Puquio, in the province of Lucanas, department of Ayacucho, Peru.
A charming village in the middle of the Panamericana at 3,214 meters above sea level. Fascinating and exotic because of the Inca culture, the Quechua language, the ancestral gastronomy and the huayno music dominating at full volume.
I had heard about peyote and very little about the San Pedro cactus, but after a week I started to see a lot of cactus around me. A friend from Puquio told me, "That's the Wachuma," which was a big surprise to me, an opportunity I couldn't pass up.
The San Pedro cactus is native to the Andes, at altitudes between 1000 and 3000, but is grown all over the world as an ornamental plant.
---
Preparation and tips
---

According to studies, mescaline, like THC, is a safe entheogen with no known deaths from consumption, but you should still do your own research to avoid intoxication or bad trips.
⚠️

---
I watched videos in Spanish and English about prepping and came up with my own way. You need:
A large, sharp knife
A wipe or thin cloth to squeeze and strain the substance
A blender
Two large pots
A stove with enough gas for cooking 😅
Unfortunately I have no photos, I lost all the ones on my old mobile.
First, 20 inches of cactus is the average (low-medium) dose for one person
Cut the cactus into slices, then remove the green husk from the slices, with all and spines (they are small shouldn't be a difficulty)
When you have all the cactus peel, mix it with a little water, if it doesn't fit in the jar, mix it in two parts or as many as needed
When you have all the mix, which looks like a thick green soup, pour it into a large pot and double the volume with water[1]
Put it to boil, wait for it to come to a boil, then cover the pot and simmer on the stove for 5 to 7 hours, until the substance is reduced to a quarter
Let it sit, wait for it to cool and strain it through a fine cloth to remove any impurities or remaining thorns
Done, you have your medicinal concoction
[1] You have to calculate the amount of water, if the substance is very thick and less voluminous, you have to increase the amount of water, even if it dries quickly when boiling, increase the amount of water until it boils the necessary hours, always making sure that the thick substance does not evaporate. From time to time you can stir the mixture so that it does not settle at the bottom (always use a wooden spoon).
---
Ritual, medicine or recreational activity?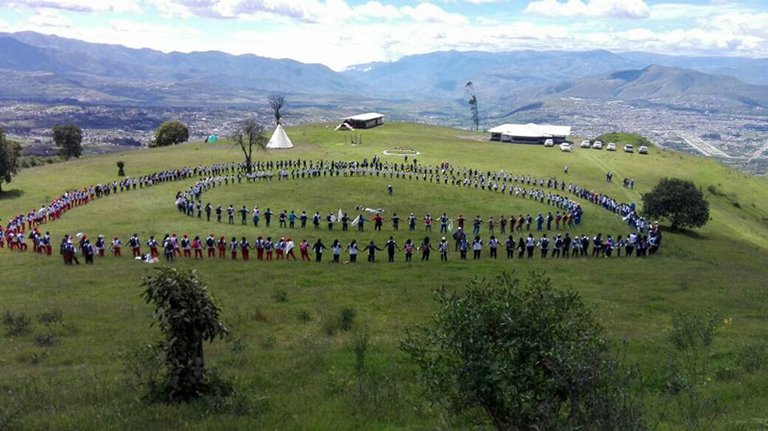 Source
In Andean culture, the San Pedro is considered a sacred medicine for the soul, and some fast or abstain from sex or interacting with technology. Others use it as a simple meditation tool to relax the mind from the stress of the system, and others simply to experience and enjoy the psychedelic effects. Use it respectfully and wisely, it can cause vomiting, stomach upset and diarrhea. The funny thing about the taste is that you can't forget it. Taking San Pedro again is for the more tolerant.
I prepared it four times in Peru, and only consumed it twice. I could sum up my experience as a daydream, very subjective and very enlightening. The physical sensation is like a constant vibration of the body. The dream disappears completely, if you take it at night you are sure to see the sunrise. I don't know if it was disrespectful but the second time I took it I mixed it with soda, forgive me Pachamama 🙇
In each cactus varies the concentration of mescaline, it is always important to identify the cactus well. If you are not sure it is better not to experiment.
I hope you liked my post, any questions do not hesitate to write me in the comments. I translated from Spanish to English, sorry if there are any mistakes. Thanks for reading! 🖤
Blessings and good vibes! ✌️
---
🔄 Translation made possible by DeepL
📷 The photo at the bottom of the cover belongs to me (Made with PicsArt)
---
---