Nearly a million people were approved to grow cannabis in Thailand
Thailand kind of rocked the world a month or so ago when they decided not just to make marijuana legal just for medical or other rare situations but to make it legal basically across the board. They were very vague as to what this actually meant and they now seem to be refining the process piece by piece and not punishing people for not knowing the rules because honestly, there weren't any. The government just came out one day and basically said "ok, maryjane is legal now, do whatever you want but don't smoke it in public" and the public immediately started doin exactly that.
Now as they refine the process they are creating an online application process for anyone that seeks a permit to grow marijuana on their own property.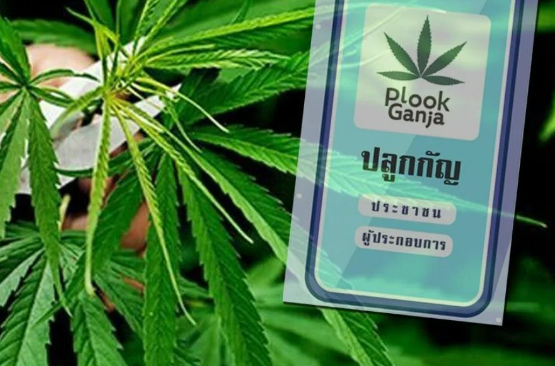 src
When they released the "Plook Ganja" app whose purpose was for people to register for a permit to grow cannabis it was downloaded over 45 million times: This is more than half of the total population of Thailand so something must be going on with non Thais using it as well. The interest was so great among the population that just like most electronic rollouts in Thailand, the servers couldn't handle the amount of traffic that it was receiving and regularly crashed. They later rolled out another website disattached from the app and apparently this works a lot better although I have been told it is really slow.
I think it is great that nearly a million people have been approved to grow their own ganja but I'm not really on board with the whole registration process. I would rather like to see that if the plant is totally legal, than anyone should be allowed to grow as much of it as they want. It's not like people have to get a permit to set up their lime tree farm, which is also a legal plant.
While this refinement on the part of the government is yet again, another step in the right direction, I have been told that it still isn't clear about how MUCH of the plant you are allowed to grow once approved as it isn't defined at all in the documentation. This is just so incredibly Thai but still, I'd rather it be like this than it was before where people were languishing away in a horrible Thai prison for drug-related offenses.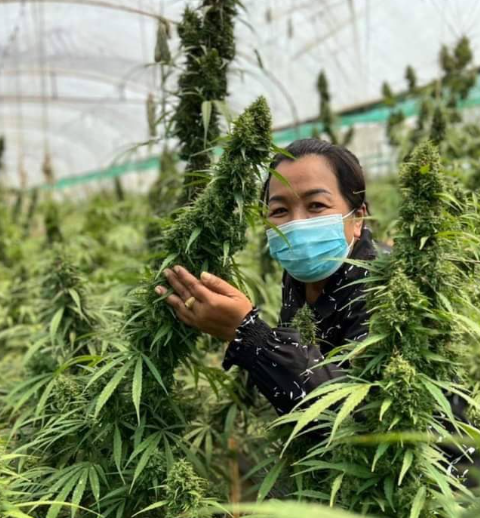 src
it would be lovely if Thailand could end up being a leader in something good for once
As of now it appears as though once approved and individual can grow as much as they want and even for commercial purposes such as making baked goods, or simply just selling the weed to others. There is a lot of confusion as far as this is all concerned because as I highlighted before the pop ups of people selling weed on the streets are getting shut down, albeit in a friendly way, by police when they spot them. Apparently, the authorities want all sellers to be registered and although I can't confirm this they will probably want an app with some sort of QR code to be involved. Thai people love QR codes. They can't seem to get enough of them despite the fact that I'm not aware of any widespread QR code system that the government has rolled out that actually worked.
We'll see. Like I said, even though I personally don't smoke weed, I think that this is something that should be left up to the individual. If it ends up boosting the economy, then that would be fantastic. Now let's start letting a whole crap-ton of foreigners into the country so some outside money can end up being involved.
---
---