PIZZA Tokens for Your Pizza Pictures! - Hemp Sauce Can't Be Stopped!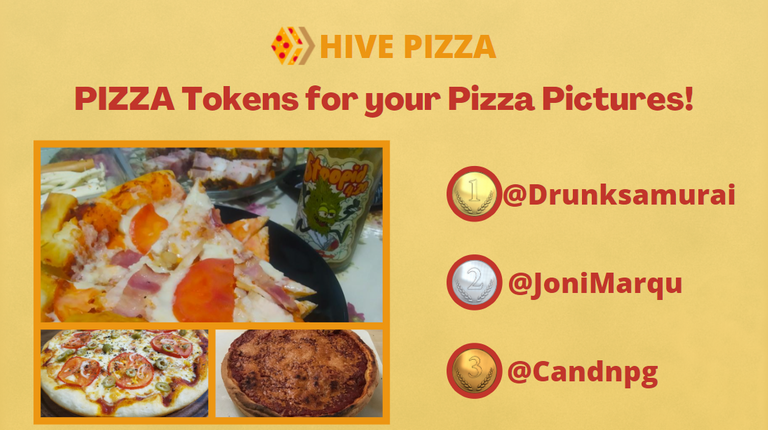 Well it's another day in the life of pizza...... and yea we are all still eating pizza. 😋
The #pizza-pics competition took on new highs this week with @drunksamurai coming in hot with a tasty "Stoopid 420" Hemp sauce. You never know what will give your pizza that extra kick that keeps you blazzin with the first place prize.

1st Place Winner Congratulations to @drunksamurai!
What sets drunksamurai's submission apart is the tasty sauces that come with the amazing pizza submissions. This pizza comes with fresh tomatoes, tasty mozzarella, bacon and a hemp oil jalapeño sauce.
This "Stooped 420" sauce is made with hemp so there are no psychoactive effects but it is still tasty! The ingredients include hemp seeds and hemp oil which gives it a distinct nutty flavor,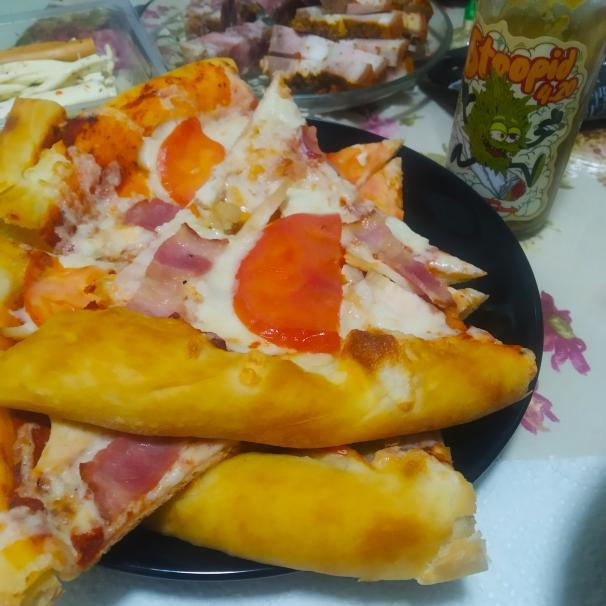 Everyone give a big congratulations to @drunksamurai on reaching new highs with 1st place!

2nd Place Winner Congratulations to @jonimarqu!
@jonimarqu is a regular in the #pizza-pics competition. Most people know JoniMarqu is particularly skillfull when it comes to making a homemade pizza base and this time is no exception!
This pizza has corn, mozzarella, tomatoes, fresh onions, olives, oregano, grounded chili, homemade sauce, and hand tossed homemade dough.
With all those tasty ingredients it's no surprise this pizza looks so tasty!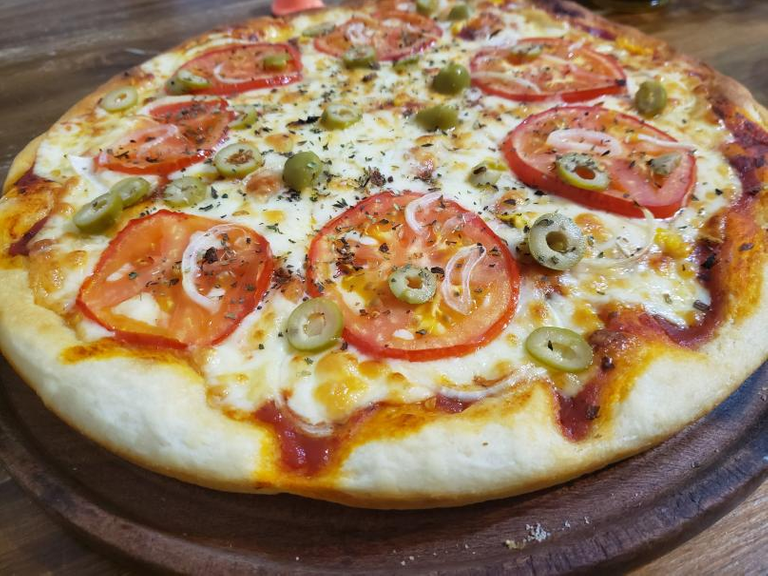 Another great submission and congratulations to @jonimarqu on 2nd place!

3rd Place Winner Congratulations to @candnpg !
@candnpg went above and beyond with this Stuffed Chicago Style Pizza! This submission was most certainly crafted and baked to perfection. @candnpg provided a very in-depth guide on how to bake this pizza here https://peakd.com/hive-120586/@candnpg/stuffed-chicago-style-pizza. Everyone make sure to stop by and check out this awesome recipe!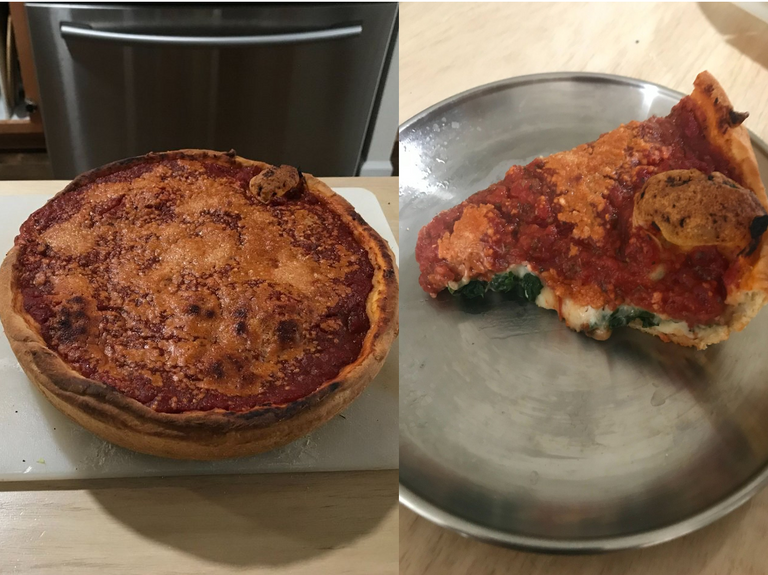 Congrats on 3rd place @candnpg and thank you for sharing such an amazing work of art!

Make sure to stop by our discord channel #pizza-pics so you can have a chance to win free PIZZA tokens!
Per our usual arrangement, everyone make sure to thank @nane-qts for creating the amazing graphic which showcases our winners!
Join Hive PIZZA Guild - https://discord.com/invite/hivepizza
Visit Hive Pizza Website - https://hive.pizza/
Follow PIZZA on Twitter - https://twitter.com/PizzaOnHive
Follow me on Twitter - https://twitter.com/Hurtlocker360
---
---