How Steem Tribes Add New Layers Of Value
Token Madness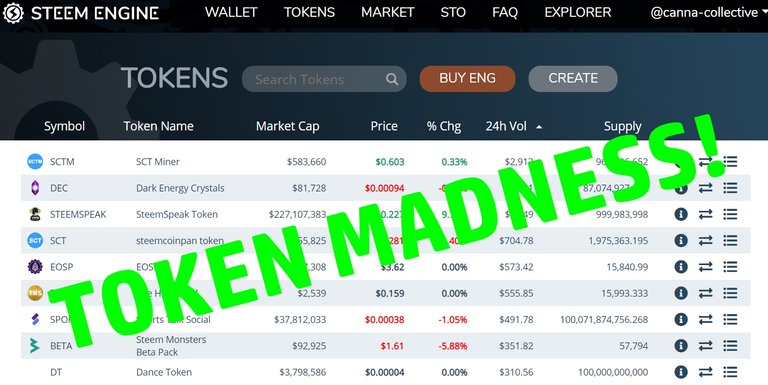 Unless you've been hiding under a rock, you've heard about Steem-Engine at some point in the past few months. Anyone can create and list a token and the number of total tokens are growing daily. According to their block explorer there are now 473 tokens available on their market and there seems to be 2-3 new ones added every day.
Some of these tokens have little or no function at all- with names like Buttcoins (BUTT), CringeCoin (CRINGE), BattleCrack (CRACK) and EatMoreFruit (FRUIT). Others have really interesting use cases and real world utility. Right now it is up to the user to sort through these tokens but there are a few gems that do stand out, specifically the ones that represent different "Tribes" here on Steem.
Tribal Unity

Immediately when Steem-engine came out the existing discord groups and Steemit communities that existed came together and some of them began forming their own tokens to power unique new front ends. These new sites act as mirrors to Steemit.com where your action performed on one is mimicked by all of the others. For example when you vote on Steemit.com you are also voting on Palnet.io.
These new front end applications are creating a whole new way to experience the Steem blockchain by effectively acting as content filters for certain communities. Only posts that use the #palnet tag will appear on the Palnet front end and thus earn PAL tokens. This means that users are actually able to stack value on top of their existing votes as well as receive increased rewards from the other people up-voting their content. Since they also have increased visibility and much less spam to compete with these posts are receiving a much higher return proportionally than they would otherwise.
Some of the other great Tribes that are currently out there include #Weedcash and #SteemLeo. Each community focuses on its own interests and when you use multiple tags your content will begin to show on different front ends, stacking the token returns.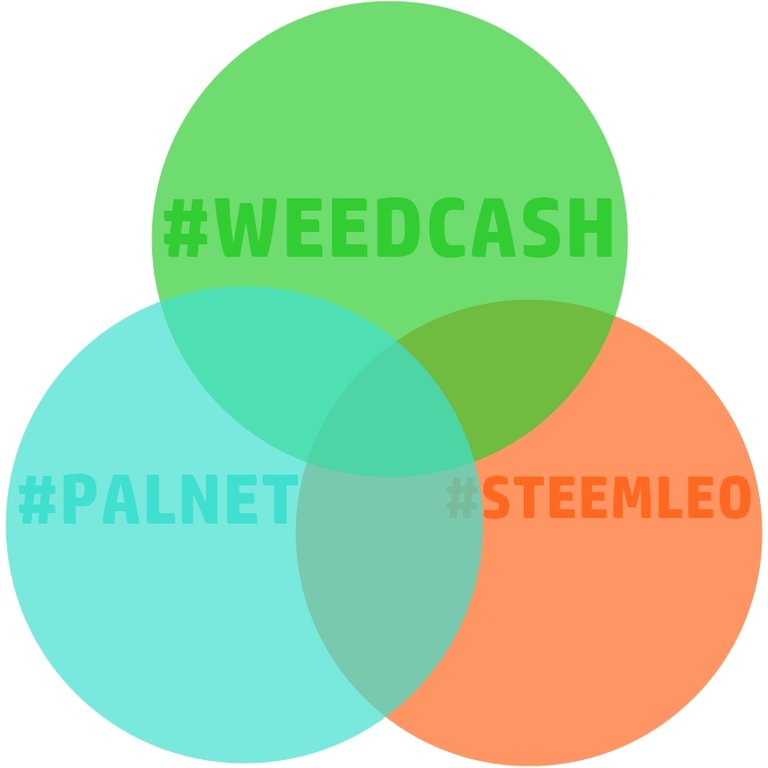 Staking vs Selling
Many of the people who are out there using the new Tribe hashtags and front ends are big supporters of their networks. They are mostly hoarding the token rewards they are getting and staking them through the Steem-engine platform for increased influence. Right now there are definitely more people buying and holding than selling, in my opinion, which is fantastic for the market short term.
Some of the tokens I have just been staking myself depending on their values but I intend to take a little profit in the future once their prices stabilize with more users. You never know what will happen in the future or which Tribe will become most popular so taking a diversified approach may be a good idea at this time.
Darwinism In Motion
Darwin believed that animals evolved slowly over time through the survival of the fittest being able to reproduce and thus carry on with their genes. Although tokens don't have progeny or physically evolve, projects can change philosophies and use cases can develop over time for tokens. Communities can form around a token and give it value in ways that may not have been foreseen. DOGE for example was embraced by the online community as a form of microtipping and as a fun, playful joke coin. The success off DOGE cannot be understated with it recently getting listed on Binance.
Those that cannot compete will perish as we have already seen with hundreds of alt-coin projects across the globe. Expect the fate of hundreds of Steem-Engine tokens to be the same as they slowly fade into the background and are forgotten. The ones that survive will be the ones who fought, clawing their way to the top. What gives a token real value is the utility as well as the community that backs it.
---
---