I Staked 420 WEED for 4/20
Earlier today I staked 420 WEED tokens to my @holovision.hypno account. Later I bought enough WEED to end April 20, 2022 with 6,000 WEED staked to my account.
https://he.dtools.dev/tx/fbb7ef51d986542dc5eec7f970b769fbcc3c9001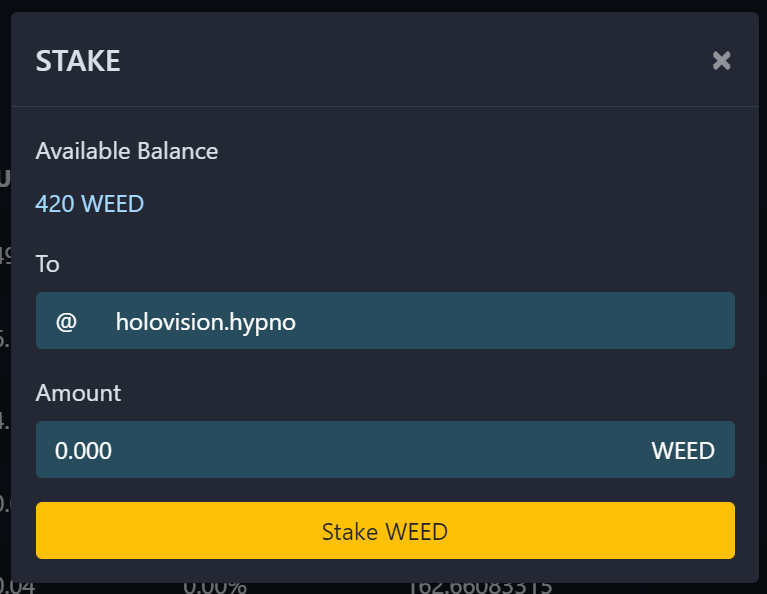 Image Source: leodex.io
That got my staked WEED total to 5,985.00251123 WEED. Close to 6,000 so I bought and staked 14.99748877 WEED.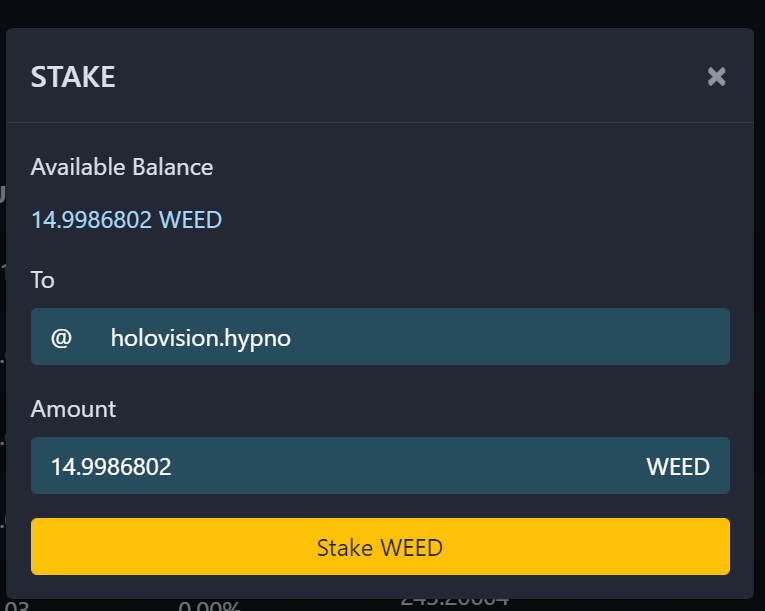 Image Source: leodex.io
---
---