Monthly Hivecommerce COM token Payout Update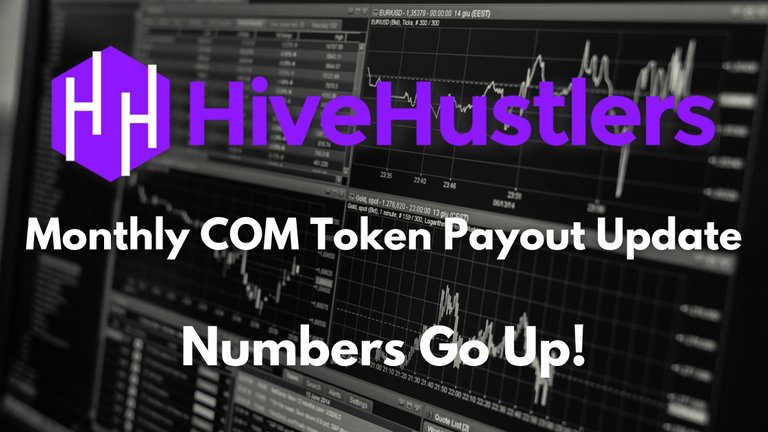 This month saw much better numbers coming into the HiveHustlers account! We are really happy to see some growth after a couple of really bad months.
All of our staking and payout numbers are going up this month! The numbers in the contracts have already been changed and will be seen on the next payout!
New daily payout pools are as follows:

This information, along with all of the information about our little token economy can be found at https://hivehustlers.com/token-economy
Everything doubled or more this month with an exception of LIST which only went up 10 tokens per day. WEED is getting the biggest payout bump from 1 to 5 WEED per day in the pool.
Now it may not look like much, but hey, it's half of our payouts for these projects that we are giving to COM token holders. So it's something...
Last month, we talked about the new plan to eventually stop paying SIM tokens and shift that focus into the ONEUP community. So what we are doing until June is using half of the SIM rewards and using it to add to the ONEUP/SWAP.HIVE diesel pool which is helping increase our rewards for the ONEUP community.
This month we staked 222 ONEUP and added the other half to the pool as well.
You can see in the graph below that we are building slowly, but only after a couple of months in this shift, it's not bad.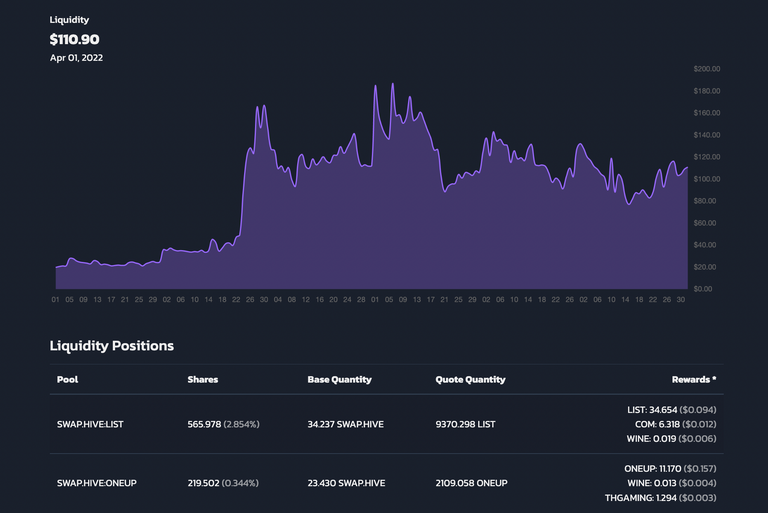 Everything we have been building here is from earning, not investments. Being that HiveHustlers itself no longer has a token to sell for investments, we are focused on earning through curation and posting.
Our post focus is growing as well. We are going to commit to at least 3 articles per week highlighting different opportunities here on Hive, entrepreneurial and overall business topics, as well as personal development, etc.
The focus of finding the curation to posting balance is starting to be shown in these numbers! So hopefully we can get some more momentum and get some good content out to everyone over the next month as well as jump up the curation numbers!
All other tokens sold into approx 10 SWAP.HIVE and then moved to HIVE and powered up.
A powerdown was also started this month to help @thelogicaldude pay for ongoing business expenses. We will continue to rebuild it with post and curation earnings.
Let's have a hustlin' April everyone!
Keep calm and Hustle on!
Main info site: https://hivehustlers.com
Hive Blockchain community: https://hivehustlers.io
HiveHustlers Community on Peakd: https://peakd.com/c/hive-183630/created
Check out our multi-token DEFI ecomomy: https://hivehustlers.com/token-economy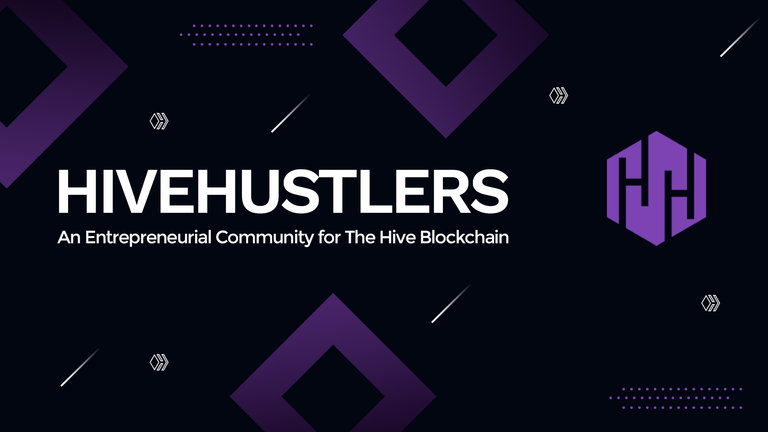 ---
---