Hustler Token Economy Update For November! Big Changes Coming Soon To Clean Some Things Up!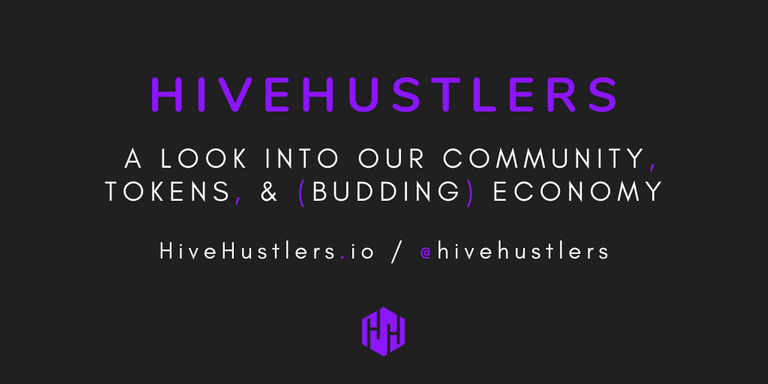 Hello Hustlers! Hope you are doing well! In today's post, I am going to be going to be posting the monthly changes to what we are now calling the Hivecommerce DAO payouts, as well as talking about some big changes coming up to the COM mining structure, as well as the payout structure.
We are adding some branding to that and giving it some separation because we are going to be getting involved in other DAOs in the future as our focus shifts to DEFI and DAOs.
Some History...
When @thelogicaldude took over HiveHustlers, he tried to compensate the original community investors by giving some kind of use case to those tokens to try and bring some kind of life back to the community. Well that came in the form of the Hivecommerce Token, COM, and the daily payout structure.
It's crazy to think that it's already been almost a year since the change over and HiveHustlers 2.0 roadmap came out.
In that amount of time, there have been allot of lessons learned and we are addressing some things that should have been just taken care of from the start.
There have also been some changes in the main structure over at HiveLIST with the creation of the diesel pool, https://hivelist.org/pool/pools which COM was issued and added directly to the rewards pool, so we are going to beef that all up a bit while simplifying some of the other payout structures.
First... The Changes...
HUSTLERM Miner is getting the chop!
So starting on December 1, we are going to be deprecating the HUSTLERM miner token. It is going away...We will be burning the remaining tokens in the @hivehustlers wallet on this day.
What we will be doing is taking a snapshot on November 28, 2021 of the HUSTLERM holders and calculating everyone's totals that you have STAKED in your Hive Engine wallet.
We will then on December 1, airdrop Hivecommerce Tokens at a 1:1 ratio, meaning for every 1 HUSTLERM tokens you have STAKED, you will get 1 COM token airdropped to your wallet that you will then need to go and manually stake.
We quickly realized after starting the COM token, that really there was no need for the HUSTLERM token, it was just a consolation prize for the original investors really.
The only purpose the HUSTLERM miner token serves is to mine you out COM tokens, so why not just replace it with COM tokens...
At current snapshot of HUSTLERM stakeholders, that will be just over 350k COM tokens that will be airdropped. BUT... we are putting up a couple of large sell orders on the HUSTLERM market to sell some tokens before we burn the rest. This will give people a chance to stock up before the snapshot and airdrop! Plus, all sales proceeds will go back into the community and help grow our stacks! So I am sure that number will change...
REMEMBER...
THE HUSTLERM TOKENS HAVE TO BE STAKED TO COUNT IN THE SNAPSHOT!!! This give you a chance to also mine some more COM while you wait!
HUSTLER Dollar token is getting a COM payout boost!
The HUSTLER dollar token is currently being paid out as rewards for using the #hivehustlers #hustler and #hivecommerce tags and when you use the Hive front end at https://hivehustlers.io.
There are only a bit over 2 million HUSTLER dollar tokens left in the rewards pool, so we are hoping to build some value in holding and staking those tokens. When things change over in December, the HUSTLER dollar will become the prime miner token for the COM token and will get a daily rewards pool boost to 500 COM tokens a day, basically replacing the rewards pool that the HUSTLERM token currently has.
But what will I get paid to delegate to @hivehustlers?
So to replace the payouts that we are currently paying for those that delegate to the @hivehustlers account, we are going to do a fresh issue at the rate .01 COM token for every 1 Hive Power you delegate to the @hivehustlers account to replace the .01 HUSTLERM that is being paid out.
This change is also going to require you to stake your COM tokens manually to get the daily drip payouts as they will be coming to you as a freshly minted token every day just like the mining rewards. This change also brings some variable issuance to the COM token.
Earn more COM tokens through HiveLIST
With this change, we are also going to be making some changes to the COM issuance with HiveLIST. We will be removing the COM rewards for staking LIST tokens. We are going to be moving the current pool off 100 COM per day currently earned by staking LIST, to the rewards pool for providing liquidity to the LIST/SWAP.HIVE diesel pool that you can find at https://hivelist.org/pool/pools
This will raise the daily payout for providing liquidity from the current 200 COM per day to 300 COM per day.
We are also planning some changes to the HiveLIST rewards pool which will reward staking LIST a bit more than it does now, but that will be in a separate post from @hivelist .
So to Wrap Up the Hivecommerce DAO changes...
First, we are going to be giving a name to the HiveCommerce DAO. This is the first DAO that has been created here at @hivehustlers. We are in plans for more DAOs on BSC and Polygon using the XDAO platform that @coinlogic.online is partnered up with. That we can cross chain into Hive using SWAP tokens.
Second, we are getting rid of the HUSTLERM token and doing a 1:1 airdrop with COM tokens on December 1. Snapshot to be taken November 28. HUSTLERM tokens need to be STAKED to qualify.
Third, we are increasing the COM pool for HUSTLER dollar and moving the COM pool for staking LIST over to the LIST/SWAP.HIVE diesel pool rewards.
Changes to COM mining are as follows:
-500 COM per day pool goes to those staking the HUSTLER dollar tokens that can be earned for using the HiveHustlers platform.
-Approximately 300 COM per day pool goes to those providing liquidity to the HiveLIST diesel pool, LIST/SWAP.HIVE pool. https://hivelist.org/pool/pools . LP providers also receive LIST and STARBITS for providing LP as well.
-Those that delegate to the @hivehustlers account will get .01 COM tokens issues fresh daily for every 1 Hive Power you delegate to help the community grow by curation!
Still with me??? We still have to discuss COM payouts...
Okay so now for the November COM daily payout numbers...
SIM payouts first of all have taken a huge hit due to the socialist tax thieving policies of those running the DCity game, so payouts for that will be dropping. We are trying to add liquidity to the diesel pool for SIM/SWAP.HIVE to try and compensate, but not going as planned. Not putting any more money into this game so we will see how the DEFI side works.
CTP has been just steady and will not be changing much if at all.
WEED will be increasing because we have been adding to WEEDM tokens and WEED stake to increase daily earnings. The WEEDM and WEED tokens have been moved from the @hivelist account and some from @thelogicaldude account to help build this so there was an exchange for some HUSTLERM tokens.
We also did the same thing and boosted the LIST stake in the hustlers account.
We will be adding PIZZA and LEO to the daily payouts starting in December as well!
November's numbers
SIM - dropping to 400 SIM per day
CTP - dropping to 6 CTP per day
WEED - increasing to 10 WEED tokens per day
LIST - increasing to 28 LIST tokens per day
So we are going to be stepping it up in the CTP curation this next month as well as continuing to try and stack as much as we can in the stake.
Any other HE tokens are going to be sold into SWAP.HIVE and some will be invested in UTOPIS tokens by @chronocrypto and some will be moved into HP and delegated to @hive.pizza and @leo.voter accounts to help build those earnings!
Wrapping it all up
The name of the game for us going further is staking, DEFI, and DAOs. We are happy to finally come to some kind of conclusion on all of this mad token confusion, lol. We have gotten some good feedback from a couple of high roller community members so I feel this is the right direction!
Have a great month everyone and we will see you around the blockchain!
Keep calm and Hustle on!
Main info site: https://hivehustlers.com
Hive Blockchain community: https://hivehustlers.io
HiveHustlers Community on Peakd: https://peakd.com/c/hive-183630/created
Check out our multi-token DEFI ecomomy: https://hivehustlers.com/token-economy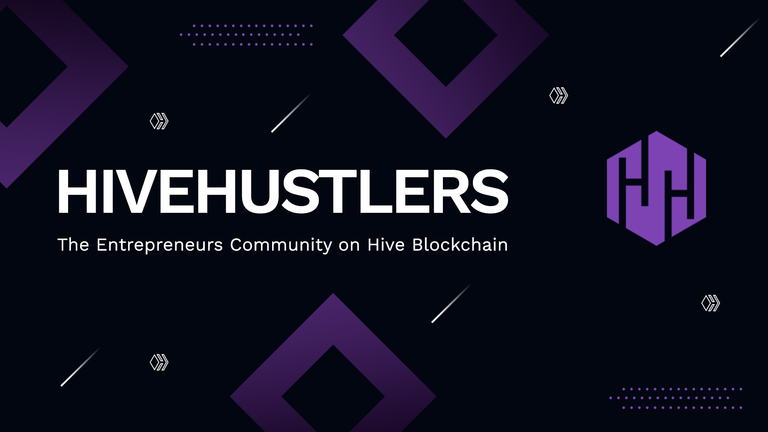 ---
---