Free Speech Community - Report

About: The Free Speech Community was founded by @AngryMan Feb. 2020 with thought of providing a place where fellow Hivians may express themselves 'FREELY', in whatever way they choose on any topic. Further, allowing an opportunity to post content of which in other groups might be deemed unacceptable according to regulation of content; for which a violator might be directly scorned and penalized.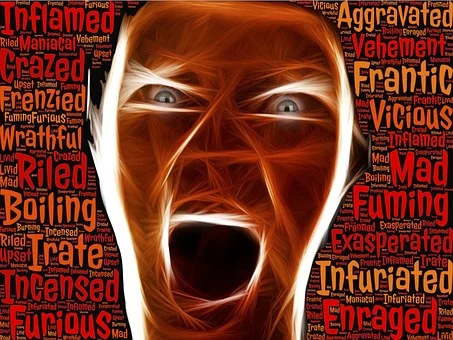 Though this community is
not
moderated for content on a regular basis, as of this writing, the
Founder
may occasionally engage with a content contributor to advise that they may perhaps be in violation of rules set and enforced by
Hive Witness'
of which the
Founder
has no control over.
Additionally, if a user is in violation of any law set forth by the locality they reside, though this community may or may not be in support of such law, by posting such content here, you are not protected from actions possibly taken by Governmental nor private entities.
This community supports your right to express yourself through the written word regardless of what anyone else may think of it. Rare action may be implemented in cases of expressing or inciting serious threat of bodily harm against another member or visitor.
The posting of child pornography will be immediately muted without warning. In cases where child pornography may appear within our community pages, the content and creator will be reported to proper law-enforcement agencies.
Spamming is greatly frowned upon, in any form. Such activity is regarded as a nuisance and is subject to Down-Voting by groups on Hive that monitor the platform, which can reduce any rewards you receive and negatively affect your Reputation Score.


Curation of Content:
At present,
@AngryMan
manually
curates this communities content usually with a 100% HP up-vote, which is additionally followed by a vote from
@Hive-168088
(The community Admin. account) by way of
Autovoting
from
AngryMan's
voting trail through
Hive.Vote
Support of Community:
If you wish to help in support of this
free speech
initiative, you can do so by delegating some HP to
@Hive-168088
to increase vote value, thus encouraging more content creators to post.
Another option, is to follow @AngryMan 's voting trail by visiting Hive.Vote, signing up or signing in, then follow instructions. The trail name, is simply ANGRYMAN, which you can find in their search box.
Following the voting trail is a good option to earn curation rewards on Hive if you don't have time to curate from your account, on your own.
Delegating earns you a small % return through Hive directly and is added to the total which is viewable from your wallet. An example would be, for instance: If you delegated 50 HP originally... you will occasionally see that balance grow slowly to perhaps, 51HP - 52HP...etc. (Delegations can be withdrawn at any time)
The founder presently 'gifts' back to delegators on a percentage basis as an added bonus to them (As a symbol of appreciation) This is in random fashion presently, but in the future is planned to be better structured.
Present Delegations From
So... If this sounds interesting to you, come JOIN us as a member by following link below. We'll be happy that you did😎
---
Visit Community on 'PeakD' by Cicking Link Below

Visit Account Page Below
@Hive-168088
---
Feb. 18, 2021
---
---