[Replay] Livestream!! Blockchain Games! Giveaways!! Come join us !!
Watch my last broadcast on VIMM:
(Unsupported https://www.vimm.tv/embedview/rebD9tgKobA4?autoplay=1&mute=1)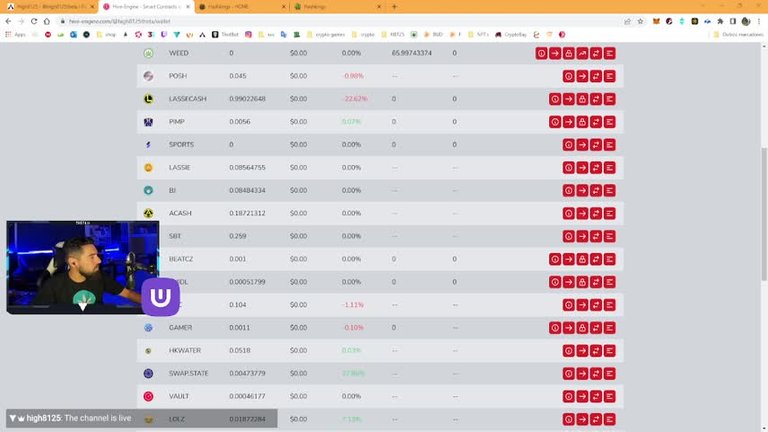 Watch on VIMM!
i'm Tiago ! From Portugal ! Streamer full time and Gamer on Ultra Gaming platform, i love spending my day playing video games and chatting.
$H8125 is my #token. Will be used in the future in the airbnb project and much more!
BUY $H8125 TNT-20 Token - Link
COLLECT free in all streams

Provide liquidity to win rewards - Pool liquidity
😘 You can be a part of the success story we are building together with our community !!
🌍 8125 Algarve - Portugal
Games played: MOBOX | Bombcrypto | RisingStar | OceanPlanet | NeonDistrict | EfootbalManager l Blankos | HashRush | CoinFarm | MolandDefense | BlockBrawler | CryptoRoyale | EMANATE Metaverse | Skyweaver | loot.io
ULTRA GAMMING
Ultra is the first entertainment platform providing a variety of games industry services under a single roof, accessible through a single login: discover, buy, and play games, watch live-streaming feeds, interact with your favorite influencers, participate in contests, compete in tournaments and much more.
ᕫ Registration Link - Link Donations ᕫ wallet - js1hv2eo3xy4
---
---