I Finally SCROGGED My Whole Garden!
It finally took a while, but I finally covered my entire garden area with fencing! Of course, this fencing will be used to train my cannabis plants with high stress training to get large herbal nugs! All the leaves will be cut under the fencing and then the fencing will be used to force the branches of all the plants to move out in a horizontal direction, increasing space for sunlight and allowing more even growth! We will also stress tre plant, causing more rapid vegetation growth before flowering!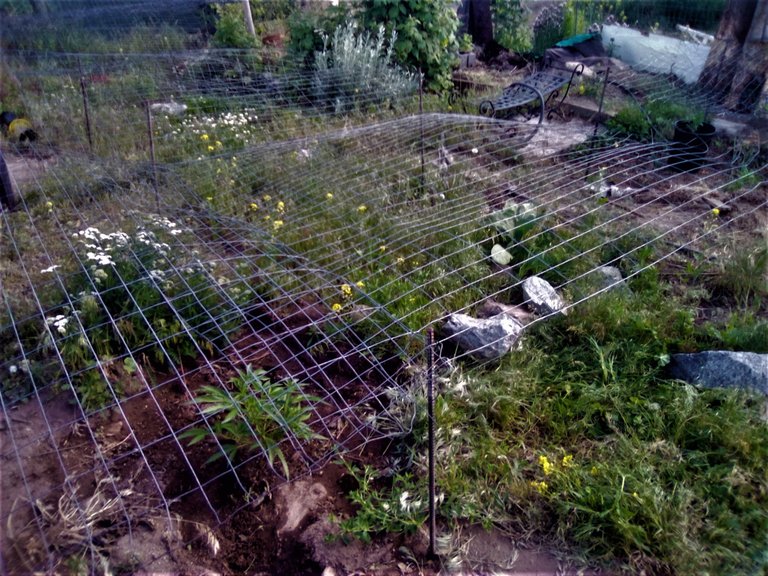 Once the cannabis plants begin to flower I will allow the plant to start to grow upwards again. Then I will remove a few more leaves everyday and allow the herbal nugs to REALLY grow large! As large as a baseball bat! Holy baseball bat Batman! This fencing area [above] seems too large to actually fill, but you would be surprised. With the excellent soil, combined with food like magnesium and honey, this plant will fill all the fencing and I might have to actually add extra tie downs and also I will have to tape the branches up like an over producing apple tree!
---
---