Grease Monkey Update [WoW!]

Wow! My blessed Grease Monkey plant is really blasting off like a Space X rocket!
I'm not sure what triggered such fast growth! Something about the genetics of this pheno. It must really thrive in hot temps? Not sure, but I do know this is going to be a GIANT female plant [it's a clone so it's for sure a female].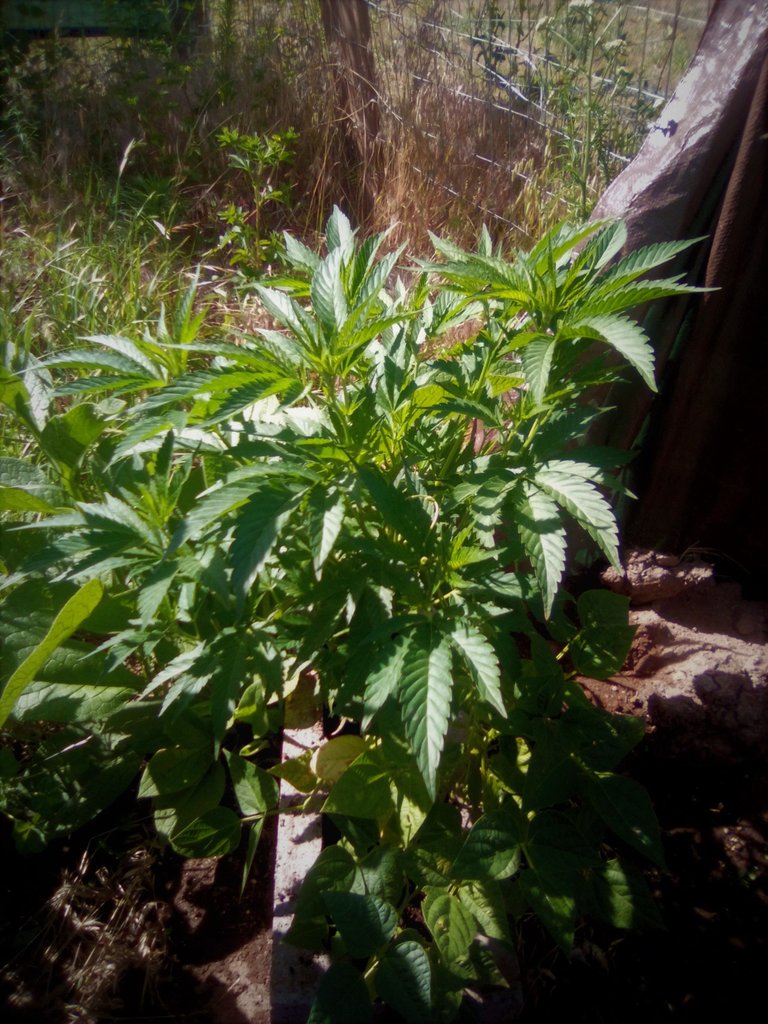 You can see some pole beans which are getting a bit sick [from being in the shade of the Grease Monkey]. I will need to train these pole bean plants away from the cannabis if I want them to survive and thrive. I will use bamboo sticks and twine.
You can also see the rather healthy soil I "created". If you are new here: I used worm casting, vermiculite and epsom salt in my spoil [this season]. Later I will add sugar before flowering.
You can see in the background there are lots of tall weeds. I will be cutting those down tonight. This grease monkey plant is actually a compost are for my garden [ IS THAT WHY THE PLANT IS SO FIRE?!?!?]. 🤔 ❓ 🔥 Every time I cut down lots of weeds, I place them by the cinderblock [above] and then bury them.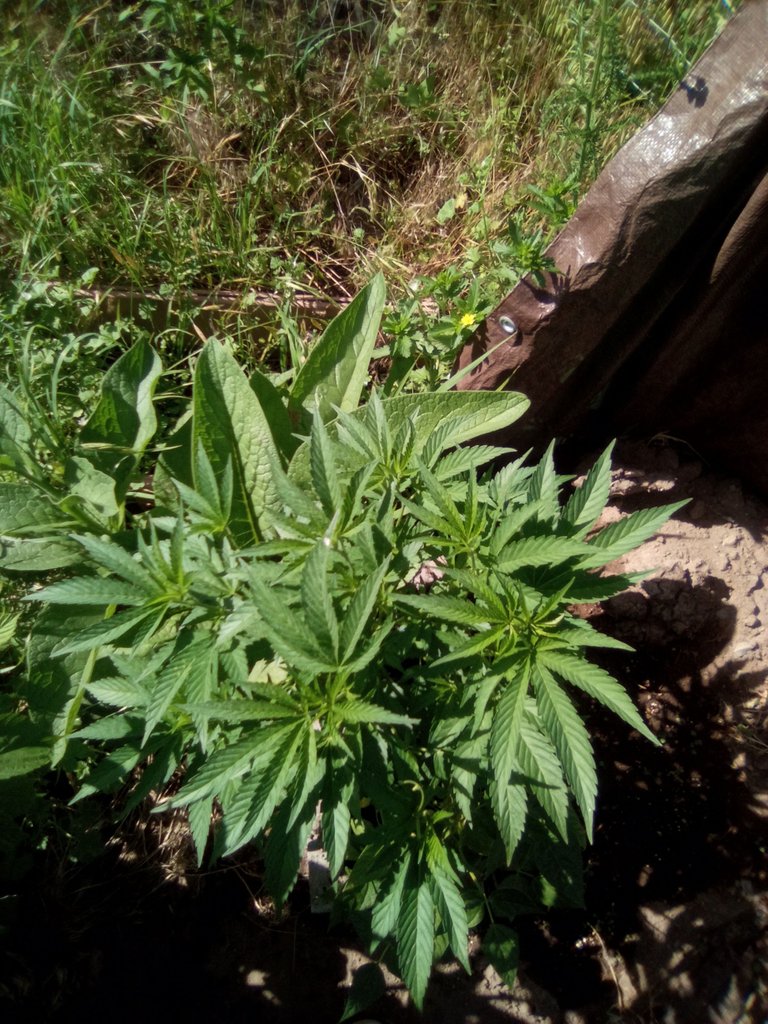 ---
---