State of Hashkings - Part 2
Overview
Hello everyone! This is the second post in the 3 part Hashkings learning series which describes all of the mechanisms so you can be successful virtual cannabis farmer. Today I will be talking about the different "roles" in Hashkings.
There is some confusion surrounding this portion of the game that I would like to clear up before getting started. The roles in Hashkings aren't something that is hardcoded in to the game and can be thought of more as a state of being. Whether you want to be a farmer, seed producer or land baron, doesn't really matter to Hashkings itself. These are just meant to be reminders of the path you have chosen in your journey and can be changed at any moment.
Hashkings Roles
Farmers
Being a farmer is a very versatile role but their main focus is BUDS production. Which means that they will be the most active users in-game and are responsible for the minting of MOTA. In a sense these guys are our bankers and without them there is no in-game currency. Do you want to be a farmer? To become a farmer you will need to get yourself a good stash of seeds and some land plots in your favorite region. Farmers will typically end up focusing on the most productive strains and gain XP quickly in order to take advantage of the various perks.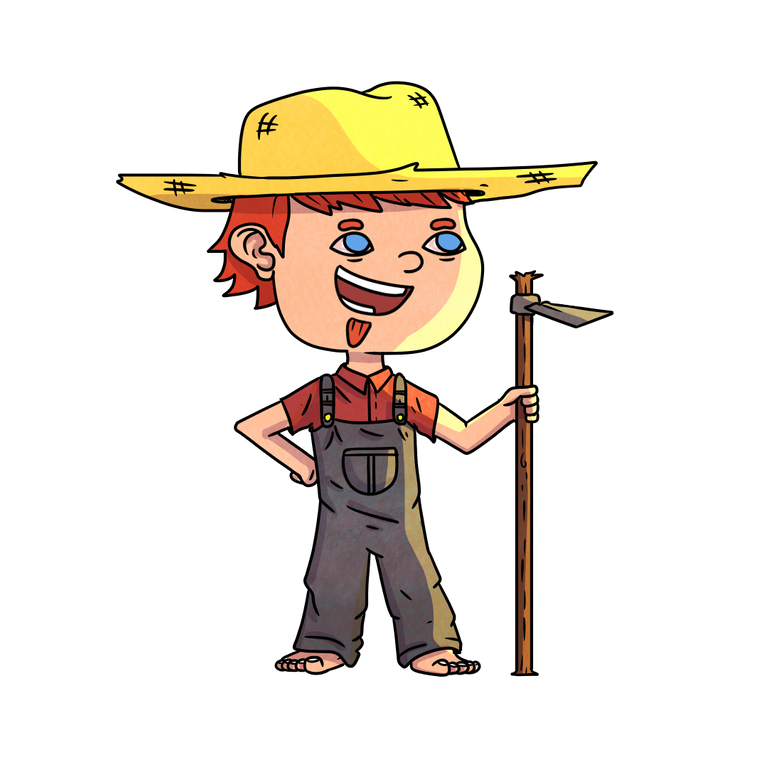 For example, the Aceh strain, which grows in Asia, has a production range of 7550 - 8000 BUDS which makes it the most BUDS producing strain. Remember that the amount of MOTA which is distributed to each user is based on the amount of BUDS sent to our deposit account and burned. This means that the more BUDS you burn the higher your chances of getting the majority of the MOTA minted for that day. Farmers also take advantage of the higher BUDS production by rolling and burning the various consumables in order to gain XP. Along with burning the consumables to gain XP with BUDS users can craft different types of boosters (explained in the next post) and take advantage of faster production and water capacity in their Water Towers.
Another feature of BUDS is that they can be traded on HIVE-Engine so along with being an integral user in the game, farmers have the ability to sell their BUDS in market and earn HIVE while doing so!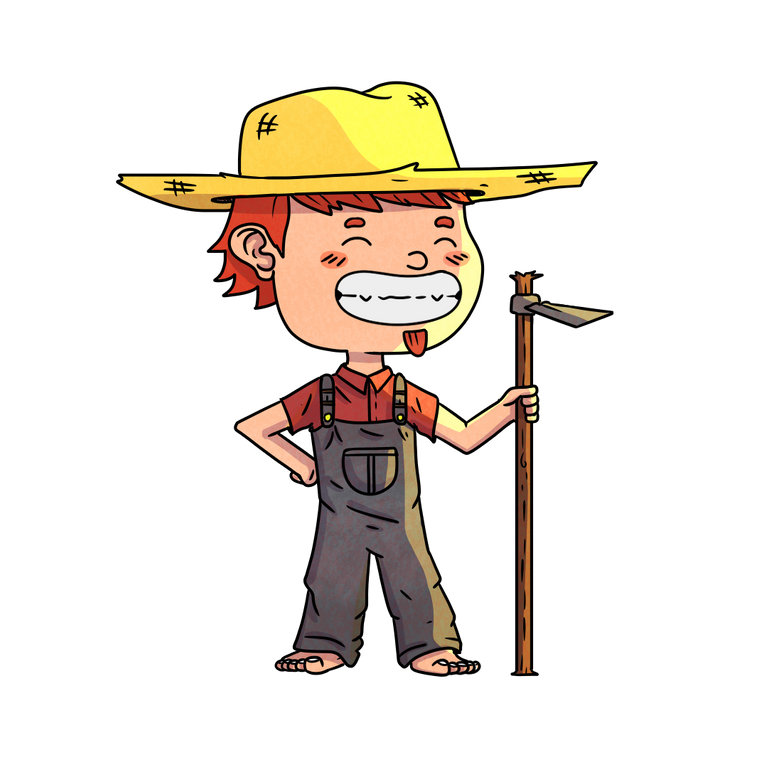 What is an efficient way of going about being a farmer? I suggest, especially in the beginning, focusing on BUDS production and crafting consumables in order to gain XP. Once you have sufficient XP and have increased in level you will have the ability to really start producing BUDS quickly and efficiently. I would also take advantage of earning MOTA by burning some of your buds but this is going to take some balance. You will need to decide whether it is more beneficial to earn MOTA, burn buds, craft consumables or a combination of all three. I highly suggest you find the perfect combination of all three!
---
Seed Producers
Our seed producers play a very important role in Hashkings and without them there would be no seeds for anyone to grow! Being a seed producer is very simple and can be achieved via a couple different methods. As described in the last post, seeds can only be produced via staking MOTA which means that our seed producers will also be a valuable part of our economy.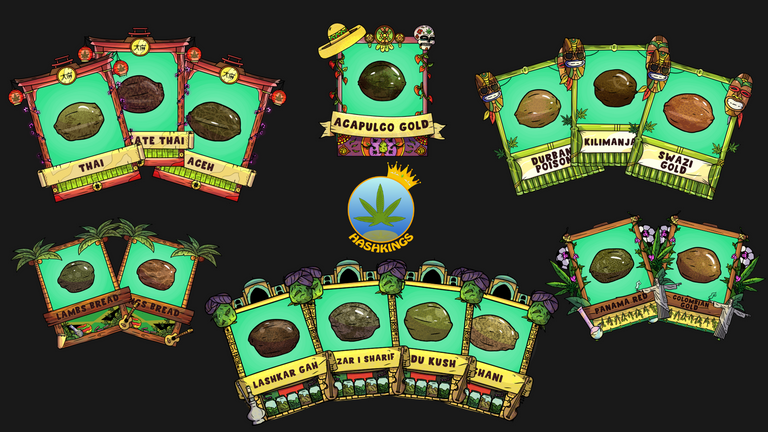 Seed producers can participate more passively in Hashkings simply by purchasing MOTA on exchange and staking that MOTA. They can also play a more active role and act as a farmer, producing buds, burning them to earn MOTA and staking that MOTA. Once the seed producer feels they have produced plenty of seeds they can sell them in the market and start earning HIVE for their efforts! Because seeds are so important in Hashkings, this role will have a significant earning potential.
---
Land Barons
This role is going to become very significant once all of the plots are sold and if you are interested in becoming a land baron you should think about getting as many plots as possible in this early stage. Remember that once all plots are sold the only way to get them will be via other users and there is no guarantee that they will be selling them for a low price.
In coming stages of development we will be allowing plot owners to subdivide their properties. Each plot will have approximately 10 subdivision which should allow 9 extra users per plot to join the game. Our land barons will be in charge of the cost of these subdivisions which should make for a very competitive market.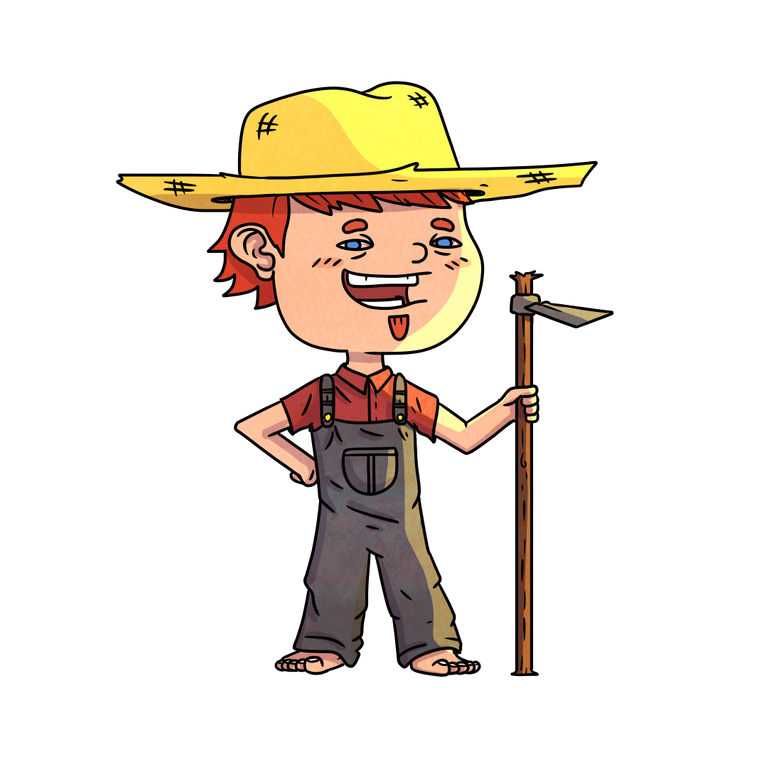 For fun, another user and I were doing some calculations on how much a land baron could earn renting subdivisions. Let's imagine that a land baron owns 100 plots and has the ability to subdivide each of plots in to 10 subdivisions. I would imagine that land baron would want to continue playing the game so let's keep 1 subdivision per plot for the land baron. This means there are 900 subdivisions that the land baron could rent or sell if they choose to do so. Now, let's imagine they rent each subdivision for just 1 dollar per month that comes out to be 900 dollars per month of potential passive earnings. Imagine if they rented them for 5 dollars per month? That would be 4500 dollars per month and could in turn become a real life business.
As you can see there are many benefits to becoming a land baron, do you want to take on this important role?
---
---
There are many ways to approach this game and play a significant role no matter what you decide. It's up to the user how actively they would like to participate and which earning paths they would like to explore. I know in the beginning most users will take a shot at taking on all three roles but as time goes by they will find out that each role comes with its own set of requirements.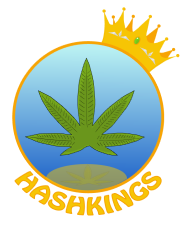 ---
---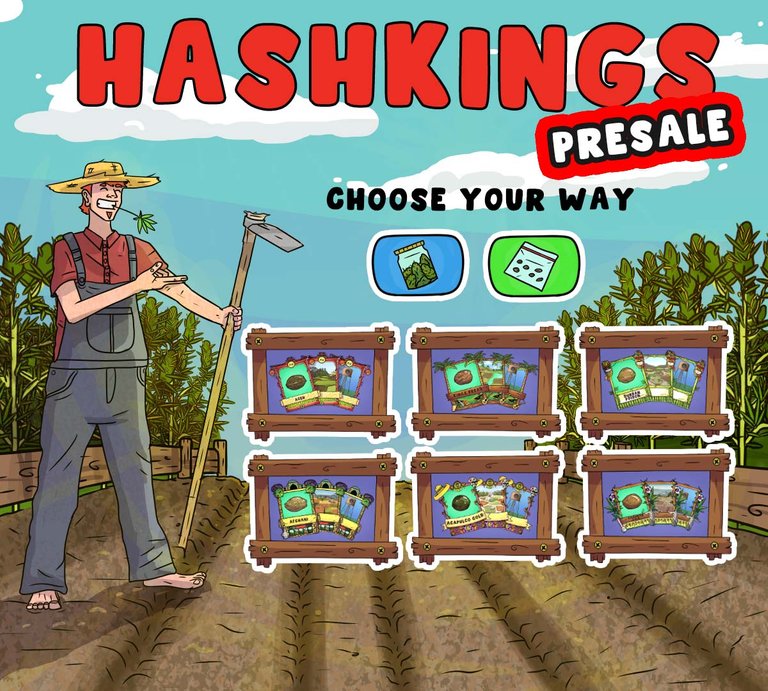 ---
---
Thank you so much for reading and supporting Hashkings 2.0. Catch you next time!
---
---
Official links
Hashkings WebApp
Discord
Twitter
---
---
Previous Posts
State of Hashkings - Part 1
Hashkings 2.0 Presale - Saturday 1/23/2021
Hashkings Roadmap and Pre-Sale Announcement
Hashkings 2.0 Beige Paper
Hashkings Hires Dev Team
Hybrids are active
The complicated yet simple game mechanics of Hashkings
Hashkings is Live on Hive
Hashkings Seeks Funding
Seeds and Pollen and Buds, oh my!
How to get started with Hashkings
Hashkings Update - Steem OG strain and pollen
Sexing and User Requests
Rare Plots and Subdivisions
A Quick look at Hashkings NFTs (Seeds)
Use STEEM Keychain and get plots
Upgrade and Transition Period
NFT Update Coming
Join the Hashkings Team
Hashkings Overview and Update 1-29-2020
Hashkings Market Update
Hashkings Economic Growth
Mobile Update and Hashkings Christmas Gifts
Hashkings Upgrade
A Hashkings Overview
Introducing Hashkings Curation Trail
Posts before this last one are available on the @qwoyn account...

---
---